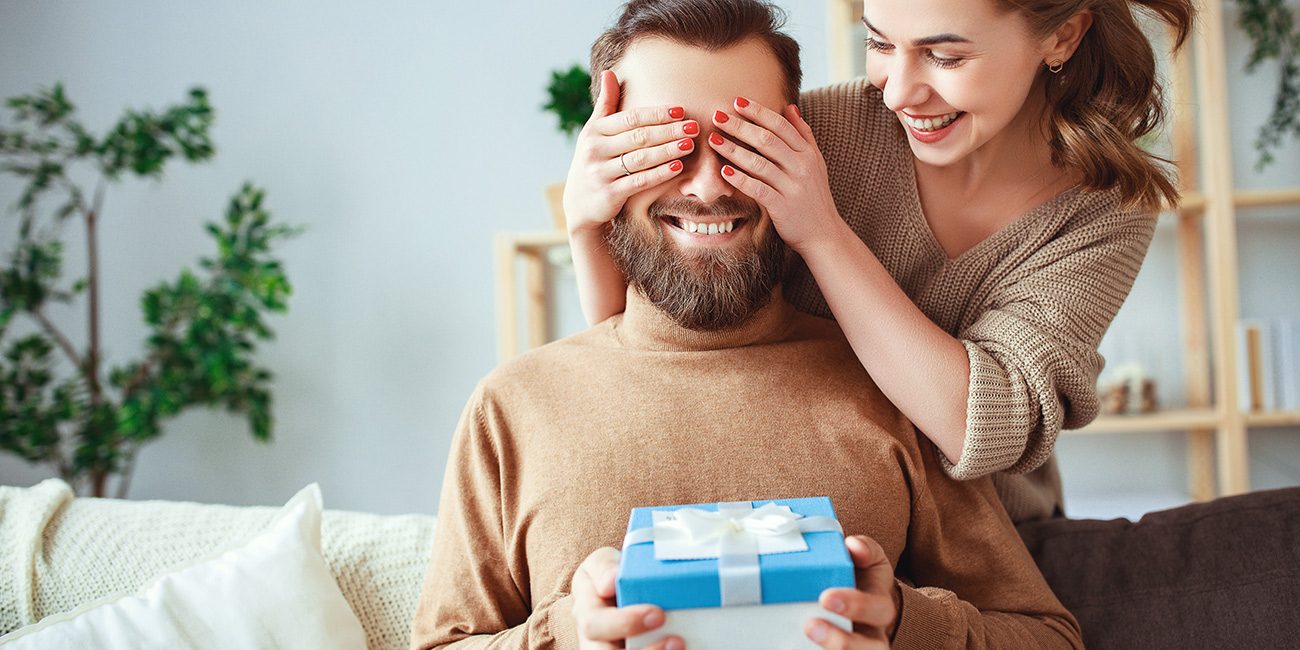 Wini Gifts is supported by our readers. At no additional cost to you, we may earn a small commission from the purchases you make using our links.
Learn more
Creative Gifts For Your Boyfriend
With a myriad of gift options available for men, sourcing only the most creative gifts for your boyfriend can leave you a little overwhelmed about where to begin! Instead of spending hours searching, we have compiled this quick list of 26 charming gifts for boyfriends to help make gift-giving easier. Whether he's a man of style or appreciates more practical gifts, you'll be sure to find the perfect gift for that special man in your life.
Creative Personal Gifts For Your Boyfriend
Gifting personal items is always easier when you know the person well.. which is usually the case if it's your significant other! The following creative gifts for boyfriends cater to specific styles, tastes, and genres. From stylish wearables to iconic fan base collectibles, we have covered those extra special gifts with a very personal touch.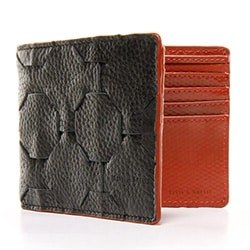 The first item on our creative gifts for boyfriend list is a stylish everyday staple with both a natural and polished finish. The Fire & Hide artisan-designed wallet boasts exquisite craftsmanship, with each piece individually handcrafted, hand-painted, and handwoven. Constructed from rescued leather, decommissioned fire hose, and reclaimed parachute silk, the Fire & Hide wallet offers a sustainable and ethically conscious one-of-a-kind piece. This eye-catching bi-fold wallet is incredibly durable, providing large storage capacity without the added bulk. Featuring 8 card slots, 2 business card slots, and note divider section, the Fire & Hide wallet is available in both stylish black and grey finishes, with the option of unique laser etching personalization. This practical and contemporary style wallet is the perfect gift for your husband, boyfriend, brother or dad.
Add an elegant finishing touch to his look with this striking modern ring. The Miansai Hex Ring features a contemporary geometric design that looks both sleek and artistic. This versatile ring is the perfect addition to go with everyday attire in addition to a professional look. The ring is available in two colors; matt gold and matte silver, and fits fingers sizes 8 to 12. The matte gold design is crafted with gold plated brass, while the matte silver is rhodium-plated sterling silver. If this modern design is not quite what you're after, the
Miansai Geo Signet Ring
and Band Ring are equally stunning, featuring more classic designs.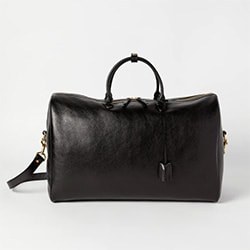 The third idea on our creative gifts for boyfriend list is an elegant duffle bag, rated by GQ as the best leather duffle bag of both 2017 and 2019. The Lotuff Weekender duffle bag allows your partner to pack and travel in style and is built to last a lifetime. The bag is constructed using tumbled leather, solid brass zippers, with an unlined suede interior and double-layered leather bottom. The Lotuff duffle bag features a convenient wrap-around double zipper, riveted stitch handles, removable and adjustable shoulder strap, and measures 19 x 12 x 9 inches. One of the best and most unique gifts for your boyfriend or husband, this duffle bag is both a utility and fashion statement for years to come. If you're after a bag for daily use, this
Canway foldable weekender
bag is perfect for travel, camping or sporting gear.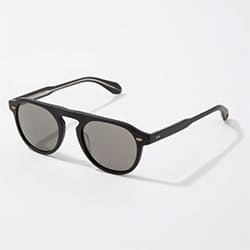 One of the most unique gifts for your boyfriend or husband if he appreciates literature and the arts are these very sleek single bridge sunglasses inspired by the influential Arthur Miller. Garrett Leight sunglasses transform classic shapes through a contemporary lens, making history eternal. Presenting a stylish look, while providing UV protection, these modern designed sunglasses are built to last. Crafted from the highest quality materials, featuring a cured cellulose acetate frame, stainless steel core wire, mineral glass lens, anti-reflection coating, these Harding Round sunglasses also come packaged in a beautiful leather case. Measuring 47mm at the lens, 2mm at the bridge, and 145mm at the temple and available in always stylish matte black, this unique and creative gift for your boyfriend is sure to be a hit.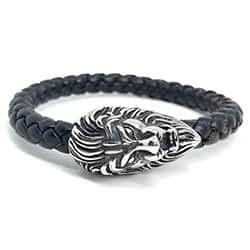 The fifth idea on our creative gifts for boyfriend list is this striking men's bracelet, suited for casual wear. The Marco Moratti lions head bracelet is a stylish gift idea for young men, adding an edgy finishing accent to their daily attire. The bracelet is available in both black and brown leather in a single universal size, also providing the option of a capsule pendant or tinted beads.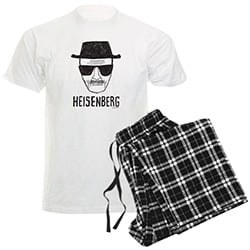 If your partner is a TV buff, then the next gift idea is for you! These super soft and comfy men's pajama set is inspired by the cult series, Breaking Bad. Featuring a prominent print of Water White as Heisenberg, the set contains a crewneck tee and loose fit bottoms with waist string. The set is available in a variety of 15 light and dark color combinations, with sizes from small to 2XL. Machine washable, the T-shirt is 100% soft cotton, while the comfy pants are made from cotton jersey, with the exception of plaid and lumberjack patterns, which are cotton flannel. Perfect for sleeping, lounging, or series binge-watching, these pajamas are one of the more amusing creative gifts for your boyfriend!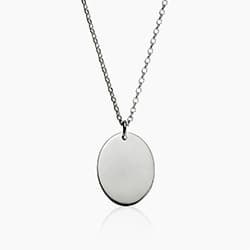 The seventh idea on our creative gifts for boyfriend list is this classic, sophisticated pendant. Made from sterling silver, the Otiumberg Oval pendant necklace features a modern, minimal design that can be worn daily. Handcrafted in solid sterling silver, the pendant is rhodium plated and anti-tarnish treated, with the option of personalization to have his initials or a date hand engraved. If gold is what your after, this
pendant
also comes in an equally stunning 9 karat gold option.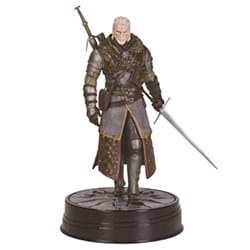 If your boyfriend is a gamer, he will love the next gift idea. This officially licensed collectible features the Geralt of Rivia, a fictional character from the Witcher series. This perfectly sculptured figure boasts character accurate, hand-painted details and stands 10 inches tall. Fun.com offers a wide range of collectible action figures from movies, games, and TV shows in various sizes. Perfect for desk decor, game rooms, or man caves, notable characters available include Logan/Wolverine, Harry Potter, Street Fighter characters, and Legend of Zelda. In addition to replica action figures, Fun.com also offers Funko Pop! figures, if you're after something a little less serious and a little more fun!
Usable Gifts For Your Boyfriend
It's not easy sourcing unique gifts for your boyfriend that are both purposeful and stylish, but we think we've covered both bases! If the special man in your life prefers being gifted functional items that serve a purpose, then you'll find the following gifts are right up his alley.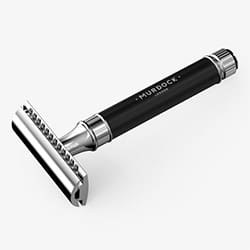 It may not seem like one of the best creative gifts for your boyfriend, however this unique razor is one that will stand out from the rest. The Ernest by Murdock London is a double-edged razor that is much safer than a cut throat, but much sharper than your average Schick or Gillette shaver. The blades within this razor provide an incredibly close shave while being economical and cost-effective when compared with other brands. This well-rounded grooming tool uses a single blade to cut hair at the optimal angle, unlike regular razors that stretch the hair and cut at an incorrect angle. If you're after companions for this unique razor, Murdock London offers a stylish shave bowl with handle and premium silver tip shaving brush that you can partner with this gift.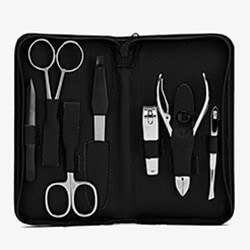 If your significant other doesn't shave, but his facial hair and mitts could do with a little bit of upkeep, then this gift is for him. The Hardenburg 7-piece manicure set appeals to the modern man to help him keep trim and tidy. This stunning collection contains beard and nose scissors, nail nippers, tweezers, a file, and nickel-plated nail clippers. One of the more useful and unique gifts for boyfriend or husband, the set will give him the helping hand he needs to make a lasting impression everywhere he goes.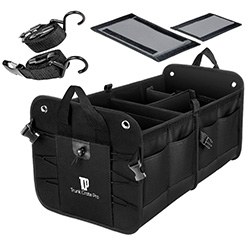 The eleventh item on our creative gifts for boyfriend list is the perfect idea for a partner with a messy car. Built to withstand the wear and tear of rigorous daily use, the Trunk Crate Pro easily turns a messy car into an organized one. Featuring easy to access storage compartments, the heavy-duty trunk organizer is constructed using high-grade Oxford polyester with reinforced stitching, creating a durable abrasion and water-resistant storage solution. The Trunk Crate Pro boasts multiple features including a non-skid bottom, removable subdividers with slider feature, expandable mesh pocket, non-skid hook and latch, heavy-duty handles and eyeholes. Measuring 14.6 x 12.5 x 23.6 inches, this portable trunk organizer is also foldable for easy storage and allows for a 75lb weight capacity! Gone will be the days of his messy car with this useful, creative, and unique gift for your boyfriend.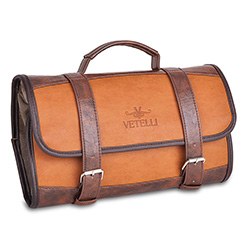 The next item is a creative gift for your boyfriend that will help him pack for trips, whether it be business or leisure. The Vetelli Italian designed toiletry bag is classic in design and modern in functionality. This hanging toiletry bag for men accommodates both large and small items that can be easily organized in its 4 secure compartments. The bag is water-resistant, keeping items safe from the elements, while also ensuring any internal leakage is contained. The Vetelli features a reinforced hanger that is separate from the carry handle, meaning the bag can be either hung with garments or laid flat. This easy to clean accessory is made from high-quality PU leather, stainless zippers, and snaps, and lined with canvas. Your significant other will never again have to dig through his bag looking for the small items that have sunk to the bottom! The various compartments mean tiny items can be placed into smaller snap fastened pockets, while big items are best suited to the larger zipped ones. This elegant strap fastened bag is a unique, highly purposeful gift every man needs.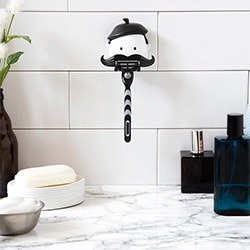 Whether you're looking for a solo present or a companion to the Ernest Razor, the next gift is sure to put a smile on his face every time he goes to shave. Gift number thirteen on our creative gifts for your boyfriend list is the always charming, yet masculine MR. Razor, the razor holder. This gentleman with an awe-inspiring mustache will hold and protect your man's razor between shaves. MR. Razor easily sticks onto mirrors, tiles, or any smooth surface, so you won't have to worry about damaging surfaces with messy installation.
Playful Gifts For Your Boyfriend
Who doesn't love a game or two? When it comes to picking a unique gift for your boyfriend, you can't go wrong with a playful gift. We've selected a few creative and unique gifts that we're sure won't find themselves gathering dust!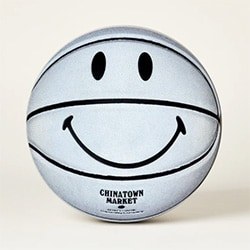 This truly unique present is the perfect creative gift for boyfriends, husbands, brothers, or anyone you know who loves to shoot hoops. The Chinatown Market smiley face basketball will add good vibes to every pick up game or solo shootaround session. The ball itself is made of composite material that is soft to touch, is official regulation size at 29.5 inches circumference, and is created for indoor play, but can also be used outdoors on smooth surfaces. In addition to its iconic emoji design, the Chinatown Market basketball features an exclusive reflective 3M surface for high visibility and unique flare in low light. This basketball is easily maintained and makes for a great utility, lifestyle accessory, or even man cave display item.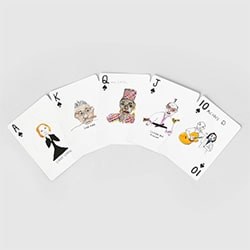 The fifteenth idea on our creative gifts for boyfriend list provides a humorous twist to the common gaming set. Who doesn't love a good game of cards with friends and family? The Unfortunate Portrait card set features popular celebrities and characters illustrated in a comical child-like fashion. This unique deck of cards features characters such as Cat Woman, Deuce Bigalow, and Jack Sparrow, as well as celebrities such as Queen Elizabeth, David Spade, and 2Pac. The set comically and creatively pairs characters with suit and card number, where Micheal Jackson is the King of Pop (and of hearts). The Unfortunate Portrait contains 54 playing cards (2 Jokers), and much like professional casino cards, is also finished with linen.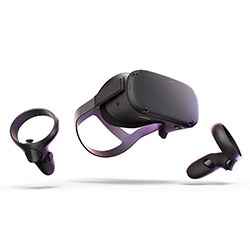 One of our favorite items is a gaming system that can be played almost anywhere. The Oculus Quest VR gaming headset is a game changer that will allow fantasies to flourish and bring the inner child out of any man. The headset requires no PC to operate, no wires to connect, and can be played in a standing or seated position. With Oculus, it doesn't even matter which way you are facing, Oculus Insight translates all movements into Virtual Reality. Users are able to look around, duck down, and use the built-in positional audio to help sense what is sneaking around outside their vision. The headset comes with 2 touch controllers, allowing players to translate actual movements into the VR environment. Concerned about your partner knocking down expensive decor? Oculus features a built-in Guardian system that remembers boundaries, helping gamers avoid objects that would otherwise be in striking distance. One of the most unique gifts for your boyfriend, the Oculus VR headset will provide hours of fun and a surreal gaming experience.
If your partner in crime appreciates a good drink or taking it with him on the go, then this list of unique gifts for your boyfriend will have you covered. From one of a kind accessories and stunning keepsakes to useful everyday necessities, these creative gift options are sure to make him smile.
The next creative gift for your boyfriend puts a cool spin on a common household item. Your partner will willingly keep his drinks off the table with this unique set of silicone drink coasters. Perfect for any car enthusiast, or as a novelty gift for display or use in his man cave, the Cheers car mat drink coasters are a distinctive gift for any occasion. These black and red premium coasters come in a pack of 4 and also feature grooves that will catch access moisture from each drink. Dishwasher safe and large enough to house a beer stein, your boyfriend or husband will truly appreciate this unique little gift.
18. Sparkling Water Maker
Put the coasters above to good use with a unique gift for your boyfriend that will change the way he drinks. The Sodastream works in three easy steps, turning ordinary tap water into sparkling water in seconds for a refreshing homemade sparkling drink. Available in both sleek black and white color options, the Sodastream hydration pack features everything you need to start making fizzy drinks including; a sparkling water maker, carbonating cylinder, 3 x one-liter bottles, 2 x 500ml bottles, and lemon fruit drops. Featuring 3 levels of carbonation to suit his preferences, this electric sparkling water maker is the perfect tool for making basic sparkling water and flavored carbonated beverages.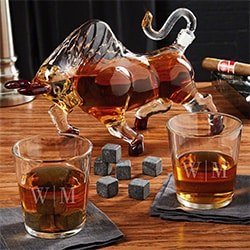 Creative gift for your boyfriend number nineteen is a stunning decanter and glasses set, that will stand out in any room. The one-of-a-kind El Matador features a magnificent detailed bull shaped decanter and two elegant drinking glasses that are sure to make a statement and spark conversation. The elegant glasses feature a personalization option that can include a title, date, and name, while the prints are available in multiple styles such as a Letter or Police Badge. The set includes the bull decanter, two drinking glasses, and nine unique whiskey stones to keep drinks cool and prevent them from being watered down. The durable crystal decanter can hold 36oz of his favorite drink and works well for storage, or as an office or man cave centerpiece.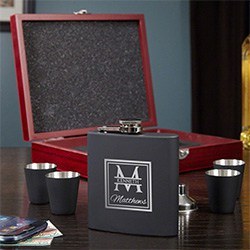 If the decanter is a little over the top, a flask set with shot glasses is a more compact travel-ready gift idea. This set features an elegant, custom engraved hip flask that stores 6oz and fits perfectly inside coat pockets. The flask is available in a variety of classic print options that can include his first name, last name, last initial, and a crest option. In addition to this classic design, hip flask sets are also available
saddle wrapped
, encased in a stunning keepsake wooden gift box, or as a flask with
inbuilt collapsible shot glass
.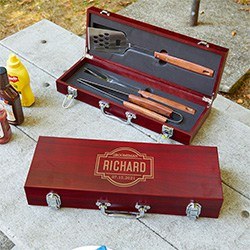 The next item on our creative gifts for boyfriend list is the ultimate grilling tool set. This personalized BBQ set will ensure his, yours, and your guests' burgers turn out just right. The set includes a meat fork, tongs, and spatula, neatly packaged in an elegant wooden box. The gift box can be personalized to include your choice of title, name, and date, and is available in various style badge options. If you're after a more contemporary style, this
bamboo BBQ
tool set contains the same BBQ utensils with lighter wooden handles presented in a gift box. After a companion to the BBQ set? This unique personalized
meat cutting board
will help him prep the meat before grilling.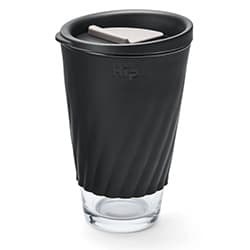 Is your boyfriend a coffee connoisseur? Is he out the door each morning with a brew in one hand? The Hip glass cup combines the soft insulation of silicone with a clear glass cup, ensuring his coffee tastes exactly the way it should. This pure glass cup not only preserves the contents, it doesn't react with the beverage inside, meaning you get a healthier drinking experience. The silicone adds a touch of color, protects hands from the hot glass, and provides a soft grip, preventing the cup from slipping. The Hip cup is designed to fit under single-serve coffee makers and has a 12oz volume capacity. The lid features a silicone ring to stop leaking, and a colored toggle that snaps in and out of position when you're ready to take a sip.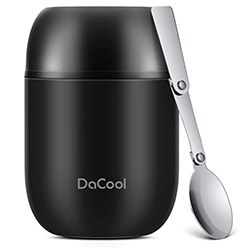 If your significant other enjoys taking a hot meal to work or on the road, he will love the next of our creative gifts for boyfriends. This vacuum-insulated lunch container keeps contents warm for up to 12 hours, ensuring food is ready to eat, even at the end of a long day. The container features a non-slip silicone base, twisting lid, and includes a convenient fold-out spoon. The wide-mouth design helps make eating easy, while the food-grade lid doubles as a convenient eating bowl! Made from 304 stainless steel with a pearlite finish, this elegant thermos lunch container is FDA-approved, PVC, and BPA free. Available in 5 contemporary colors with a 16 oz capacity, the insulated lunch container is also available in 3 color variations for the 24 oz capacity design.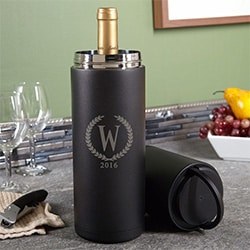 Noone likes a warm glass of wine with dinner, let alone on a camping trip, which is why the next gift is sure to be a crowd-pleaser! This elegantly designed portable wine cooler will prevent warm wine from ruining your night. Double-walled and vacuum insulated, this wine cooler is a great unique gift for your boyfriend or husband. Incredibly lightweight, yet highly functional, this wine cooler also features a sleek personalization option for custom engraving. The retractable carry strap makes for convenient carrying, while the cooler itself is a suitable fit for any standard wine or liquor bottle.
If your partner enjoys an ice-cold drink, this gift idea will be sure to please. The Polar Iceberg shaped drinking stones ensure each and every sip is as tasty and cool as the first. These stunning metallic silver stones are perfect for cooling spirits, cocktails, iced coffee, and soda. Taking under 4 hours to cool, the stones are manufactured using premium food-grade quality stainless steel and non-toxic gel. The set comes in an elegant gift box containing 3 stones that will not melt and dilute his drink. The Polar Iceberg drinking stones are an innovative and unique gift for your boyfriend to enjoy with every drink.
The final idea on our creative gifts for your boyfriend list is perfect for a football-loving coffee drinker. This officially licensed NFL team coffee maker produces great tasting coffee while showing support to your favorite team. The single-serve coffee machine features one-touch operation, so each and every brew is quick and easy to make. If sport is not his passion, then this equally stylish Breville Nespresso machine serves a great cup of coffee, just without the team branding. The bundle comes with an Aeroccino for frothing and is suited to Nespresso coffee pods.
Searching for more than Creative Gifts For Your Boyfriend? Check out some of our other great list for more awesome gift ideas.