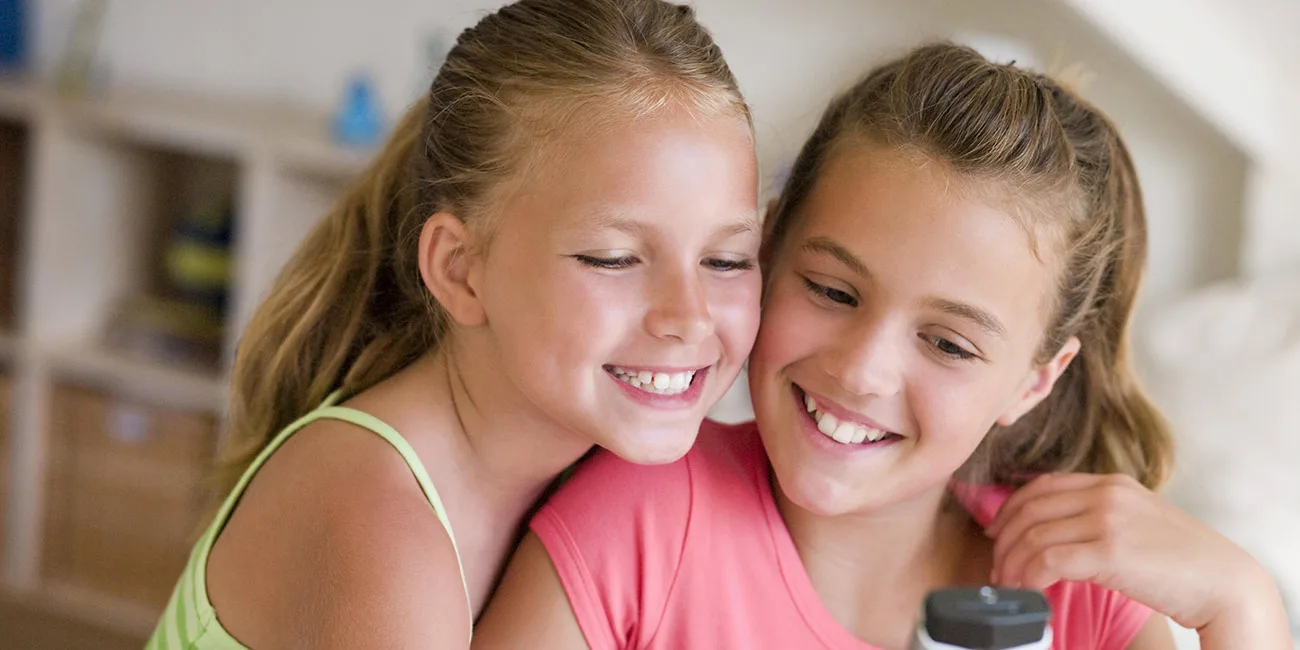 Wini Gifts is supported by our readers. At no additional cost to you, we may earn a small commission from the purchases you make using our links.
Learn more
Our selection of unique tween girl gift ideas features a variety of creative, entertaining, and purposeful gifts to suit all tastes! A special age between childhood and approaching their teens, it can sometimes prove challenging to select an age-appropriate gift to please young girls. Fortunately, we have undertaken the research and chosen a range of engaging gifts – from cute and quirky everyday pieces to fun educational sets, these great tween gifts are all helpfully categorized for your perusal to make gifting tween girls a whole lot easier.
Tween Girl Gift Ideas: Fun
Girls just want to have fun and the following tween girl gifts are bound to receive a squeal of delight! From the latest cute and innovative electronics to playful and unique accessories, the following fun and entertaining gifts will provide hours of engagement and get plenty of good use.
Perfect for tween girls who are obsessed with everything Hello Kitty, this Fujifilm instant camera is the cutest camera you will ever find! With a body shaped to match Hello Kitty's head, bow included, taking snaps will become a fun and exciting experience. The set comes with a shoulder strap, film, and stickers, printing beautiful classic style photos, just seconds after a picture is taken.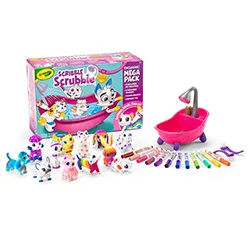 One of the most interesting toys for tween girls, a set of miniature pets that act as an artistic canvas is a fun and decorative gift idea. Catering to a large age range, the Scribble Scrubbie Pets are just as enjoyable for tweens as they are four-year-olds. The set contains twelve washable figurines which include dogs, cats, rabbits, and a hamster. Also included are twelve washable markers, two brushes, and a toy tub with a push-button activated shower head.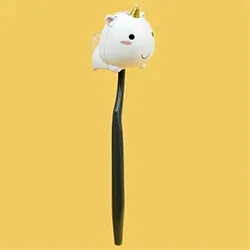 A simple, fun and functional tween utility, Elodie the unicorn is ready to protect her toothbrush. This cute toothbrush holder attaches to tiles and mirrors via a suction cup, suspending it in place and keeping it safe from splashes and knocks. Perfect for a birthday bundle or as a Christmas stocking stuffer, the adorable unicorn is also a great travel companion.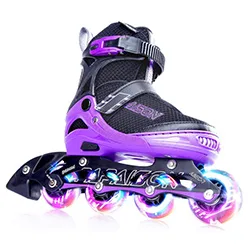 A cool tween girl gift idea for promoting activity and adventure, this pair of inline skates is suitable for wooden flooring, asphalt, and concrete. Great for beginners and girls with a little experience, skating is not only fun, but it teaches balance, coordination, and agility. Featuring sturdy ankle support, thick liner, and an aluminum alloy frame, these skates are built for skater safety and to withstand years of enjoyment. Powered by wheel rotation, the skates also feature illuminating wheels that are activated by the natural rolling motion, and never require a battery replacement.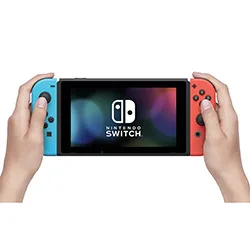 With a large array of fun games and add ons, the Nintendo Switch gaming console is great for a little fun on the go or playtime at home. An awesome toy for tween girls, the king of portable gaming offers a versatile gaming approach, playable in multiple configurations. The Switch can be played with the controllers attached to the screen, detached from the screen, and by way of a TV using the dock. Most important of all, parental controls are easy to set up. The controls allow parents to determine playtime duration and what types of games their tween girls are allowed to play.
Whether it's for sugary sweets or a healthy frozen snack, a set of dinosaur pop molds adds a little prehistoric creativity to an otherwise tame desert. Fossilized stems hold the popsicle in place, while the flexible silicone sleeve is easily removed, unleashing one of four terrifying beasts. If dinosaurs are not atop of her list, there are seven alternatives to choose from including yetis, penguins, zombies, robots, tikis, monsters, and swords.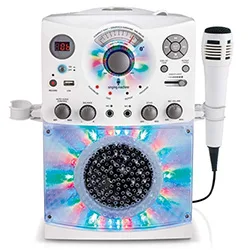 An energetic and lively tween Christmas and birthday gift, this wonderful Karaoke system offers CD, USB, and Bluetooth audio options. The funky singing machine is equipped with LED disco lighting with ambiance controls, a digital display, and a powerful built-in speaker. On-device controls allow her to add microphones, adjust echo, and increase the volume of music and mics.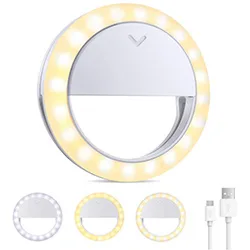 Whether for phones, tablets, or laptops, the next of our tween girl gift ideas is an amazing little gadget for a glorious selfie glow. The selfie ring light conveniently clips onto a device without obstructing that device's camera. Young girls are sure to fall in love with the various light modes, adjustable brightness, and cordless attachment. The long battery life means more selfie snaps and the 30mm clamping thickness means optimal positioning on every device.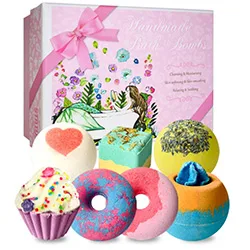 Beautifully packaged and made to look delicious, these cupcakes and doughnuts are not meant for eating. Instead, these vibrant and fragrant natural bath bombs create rich bubbles for maximum bath time fun. The set is free from toxic chemicals and includes seven different enticing scents: lavender, mint, coconut, orange, blueberry, rose, and ylang-ylang.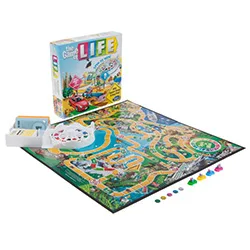 Back to the basics and away with technology, a classic board game offers hours of fun and intimate play. The Game of Life board game takes tweens through the rollercoaster known as life, as she makes in-game choices that relate to career and vacations. The aim of the game is to retire with the most money after paying back loans and selling your homes.
Tween Girl Gift Ideas: Utility
Cute and practical neatly rolled into one, the following purposeful gifts for tween girls are sure to be received with enthusiasm and get plenty of great use.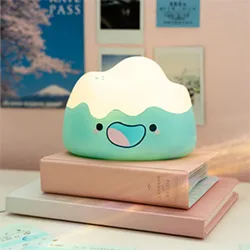 Permanently snow-capped and permanently smiling, this adorable kawaii lamp provides ambiance and night time lighting. Not quite standing at 12,000 feet, this Mount Fuji's ambient light adds an aura of joy to your tween girl's bedroom. The rechargeable light provides over eight hours of illumination each charge and offers portability to be easily moved throughout the house.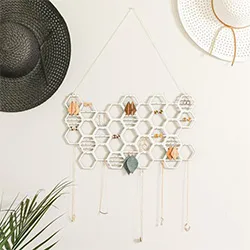 12. Hanging Jewelry Organizer
Why stow away beautiful pieces of jewelry when they can be displayed on her wall for all to see? This honeycomb themed hanging jewelry organizer is the perfect place to store earrings, necklaces, bracelets, and watches, ensuring each selection is easier to pick out. Laser-cut and made to order, the gorgeous jewelry holder is available in unique brown twine and white hemp color options.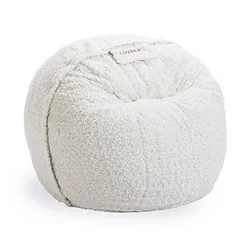 A comfortable and encapsulating tween girl gift idea, this modern bean bag provides the ultimate reading, study, and playtime seating. The best in its class, Lovesacs selection of sacs ranges from the gigantic BigOne to the two-and-a-half foot GamerSac. Each sac can be personalized for covering, with 13 quick ship options and over 170 customs covers. Inserts are filled with premium shredded Durafoam which comes with a lifetime guarantee, ensuring the world's most comfortable seat remains comfortable.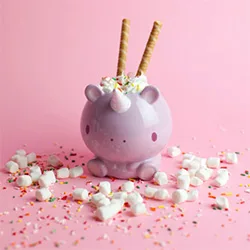 She may not be old enough for coffee or tea, but deserts, healthy juice, and occasional sodas will taste much better out of this super cute unicorn mug. Boon the unicorn holds 16oz, comfortably sits 5 inches tall, and is microwave safe. The ceramic mug is a gorgeous mauve tone and features a little white horn and cute pink mane handle.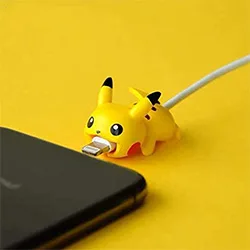 Perfect for protecting the cables of iPads and iPhones, this delightful set of Pokemon animal bite pet protectors prevent damage from over bending. Covering the weakest point of a charging cable, the vibrant six-piece set features Pikachu, Eevee, Piplup, Meowth, Psyduck, and Snorlax. The cute anime cable protectors are constructed with non-toxic durable silicone, adding lifespan to cords and reapplication when she upgrades.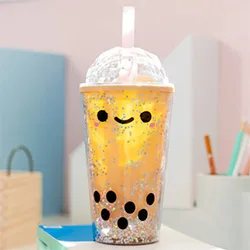 Sipping drinks on the go has never been this much fun, this cute, or this boba-licious! The reusable boba tea tumbler is a perfect gift for tween girls who are partial to Japanese culture. Holding 16oz of beverage, the smiling tumbler cup comes with a thick reusable straw that comfortably slots into the hole found on the dome lid.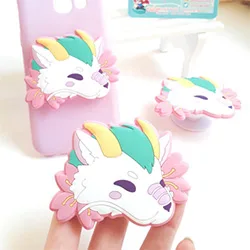 We all love to play around on our phones, and tween girls are no exception. Depicting Ghibli the sweet spirit dragon, the wonderfully well designed and detailed phone grip is colored in beautiful muted tones. The grip is perfect for general phone use, watching videos, taking selfies, and even attaching to various mounts. Made from durable silicone, the cute little phone gift is a great stand-alone gift, Christmas stocking stuffer, and cute addition to any birthday bundle.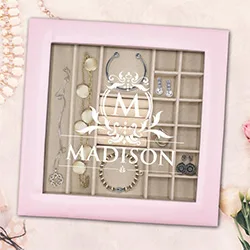 One of the most thoughtful tween girl gift ideas, a personalized leather jewelry box is the perfect storage for her valuable bling. The classic style case features an engraved glass window, removable tray, and a lock for safekeeping. Available in medium and large sizing options, the elegant jewelry box comes in midnight black, pink, sky blue, and white color variations.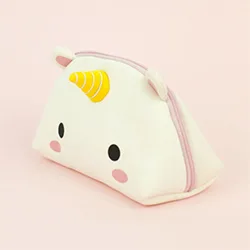 The perfect companion to house her beauty accessories or stationery, this delightful cosmetic bag presents a playful design that is bound to stand out! The Elodie Cosmetic Bag features a magical unicorn with a bright fun 3D unicorn horn. The portable and versatile bag is made with a high-quality zipper and easy to clean polyester and will conveniently transport her lip glosses, tissues, ID cards, stationeries, and more.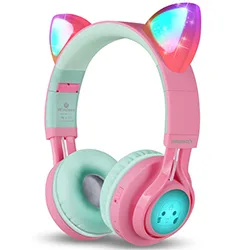 One of the most usable and practical tween Christmas and birthday gifts is undoubtedly a new pair of headphones. Snugly fitting over her ears, these cute Bluetooth headphones are equipped with volume controls, a microphone, and a pair of funky light up cat ears! Featuring a convenient fold-up design, these unique cat ear headphones are available in two pretty color combinations.
Tween Girl Gift Ideas: Creative
From lip balms and LEGO sets to sewing and journaling kits, the following section contains unique tween girl gifts bound to excite and ignite their creative side.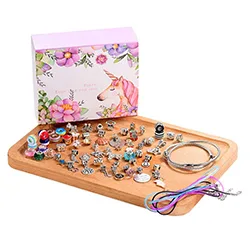 Why buy a new bracelet when she can have a blast making her own?! The DIY charm bracelet kit contains all the pieces tween girls need to make amazing jewelry. Packed with over fifty pretty beads, she can choose from metal, glass, dangle, diamond-shaped, and rainbow accessories. The set also comes with two bracelets and three necklaces, providing an opening canvas for her dazzling arrangement.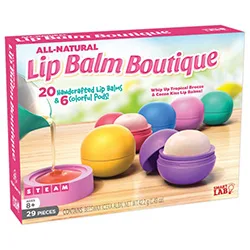 Seamlessly fusing the excitement of chemistry with fun cosmetics, this innovative DIY gift offers hours of creative entertainment! The SmartLab Lip Balm Boutique presents a unique science kit for tweens to make their own all-natural lip balms. The beauty-based chemistry kit comes equipped with plenty of beeswax, custom molds, 6 candy-colored lip balm pods, and also includes gift bags and stickers to create luxurious lip balms and lotions for family and friends.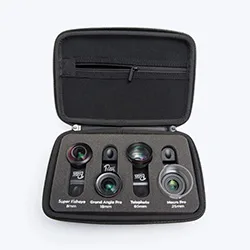 A creative tween girl gift idea, attaching to her phone and helping her to take amazing snaps. Pixter's Pro Pack includes four clip-on phone lenses that are compatible with iOS and Android devices. The Wide Angle Pro lens increases her device's field of view, allowing her to capture more of what's in front of her. Capturing crystal clear details is made possible using the Macro Pro lens which features a 4.5X magnification. The Super Fisheye Pro lens extends her field of view and adds a curvature effect to each photo. Lastly, the Telephoto Pro lens features a 2X optical zoom, specializing in portraits and adding a bokeh effect.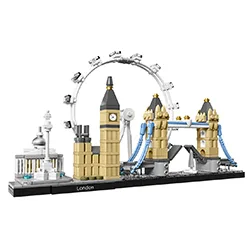 With a myriad of design options, a LEGO set is the perfect gift to stimulate creativity while providing a guiding blueprint. The London Skyline Lego Architecture set is centered around five iconic landmarks that include Nelson's Column, London Eye, the National Gallery, Tower Bridge, and Big Ben. A miniature history lesson in the making, this innovative set contains over four hundred and fifty pieces and beautifully decorates her room once completed.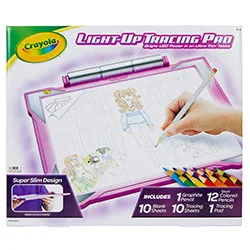 An enjoyable creative gift for tween girls helping sharpen her drawing skills is a kid's tracing pad. Perfect for art projects and lettering, the Crayola light-up tracing pad holds pages and tracing sheets in place, providing powerful lighting to the pads surface. An evenly lit pad ensures lines are easy to view, while the slimline design makes tracing a breeze.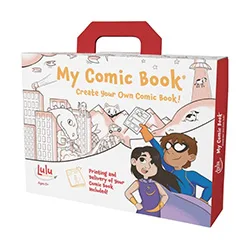 26. Comic Book Making Kit
A unique gift idea young girls are sure to love, envisioning her very own superhero, and crafting the hero's story are just the tip of the iceberg. The Lulu Jr. Comic Book Making Kit provides a platform for illustrating and writing, facilitating the development of characters, settings, and panels. Inside the kit she will find a multitude of creative tools such as instruction, template pages, outline paper, and guide books. Once her story is complete, pages are mailed using the included pre-paid envelope and within weeks her professionally printed 18-page comic book will arrive. Not into comics? A cool alternative to the comic book making kit is the
IlluStory Book Making Kit
which is based on a similar concept.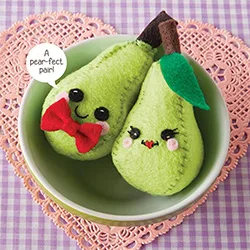 If you're after tween girl gift ideas that are unique, hands-on, and super cute, look no further than this DIY plushies kit. Packed with fun little characters, the Sew Mini Treats craft kit provides an exciting challenge with a super sweet reward. The packet includes a book for guidance, nine colors of felt, needles, floss, polyester fill, and patterns. Also included are eyes and cheeks which can be used to decorate after she traces, cuts, stuffs, and sews her new little friend.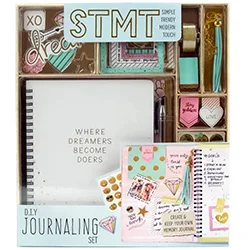 The prettiest way to improve writing and recording ideas, a beautiful journaling set inspires creativity with each and every entry. It's never too early to begin recording thoughts and memories, then decorating pages with a multitude of embellishments. The set includes a buoyant seventy-sheet spiral journal, stickers, shapes, and glitter frames, encouraging writing and artistic creativity. In addition to this wonderful journaling set, alternative variations include hand lettering, planner, stationery, agenda, and a gorgeous love set.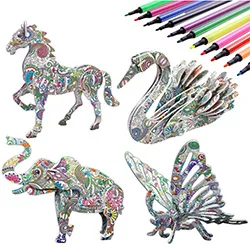 An innovative craft gift idea, combining coloring with construction, young girls can get their creative juices flowing with an exciting set of puzzles. Featuring a horse, elephant, swan, and butterfly, the 3D coloring puzzle set provides a canvas for creativity and connectivity for display. In addition to four animal designs, the set includes twelve markers and instructions for a little helping hand putting it together.
Tween Girl Gift Ideas: Wearable
From beautiful accessories to cozy comfort, the following gifts for tween girls offer a selection of pretty and playful wearables tweens will sport with pride.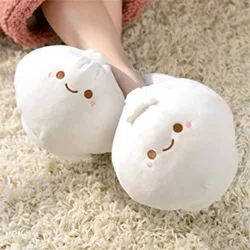 Say goodbye to frosty feet on chilly nights with this funky smiling dumpling. Made toasty warm by way of USB, Lil B Dumpling quickly heats up, providing lasting warmth, even when unplugged. The eye-catching slippers are equipped with grippy soles that prevent slipping and fit feet up to size 12.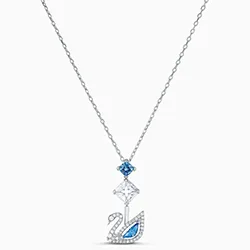 A thoughtful gift for tweens, suited to birthdays, Christmas, and special occasions, this dazzling swan pendant is both fashionable and elegant. The beautiful necklace draws inspiration from the Swarovski logo, embellished with sparkling blue gems and shining white stones. Made to accentuate any formal outfit, this striking rhodium-plated necklace is a gift she will cherish for years to come.
Practical, usable, and super cute, this charming mini backpack is a gift for a young lady on the go. The bag features a dual zipper closure, zippered rear pocket, and a button sealed front pocket with a cute little bow. Available in ten soft pretty color tones, this tween girl gift idea is a travel companion perfect for carrying her devices, accessories, and daily essentials.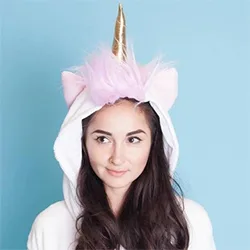 Snuggling on the couch and playing dress-ups are taken to a whole new level with this amazing unicorn onesie. The Magicorn onesie rocks a gorgeous rainbow mane, rainbow tail, bubbly pink ears, and a golden horn that shimmers in the light. Breathable, super soft, and comfy, this unicorn onesie teleports tween girls into a world of mysticism and wonder.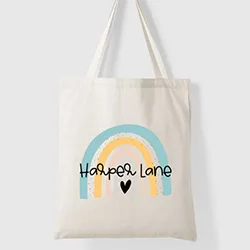 Whether it's for lugging around library books, carrying home shopped items, or used as a daytime handbag, a new tote has her covered. This beautiful personalized tote bag features a colorful rainbow and the recipient's name playfully illustrated on the front. Text customization can be placed in a choice of five locations, and the bag itself has four styles: light, heavy, oversized, and beach.
Tween Girl Gift Ideas: Educational
If you're searching for the best educational tween girl gifts, the following section contains a selection of handpicked gifts that offer hours of learning fun and engagement.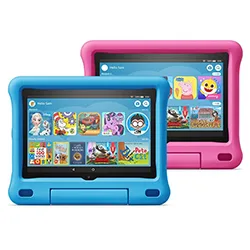 The ultimate tween birthday and Christmas gift, a brand new tablet provides a platform for movies, audio, books, games, and of course, education. Encapsulated in a childproof case, the Fire HD 8 kids edition tablet is protected from bumps, drops, and a little rough use, with a two-year warranty ensuring this protection. The tablet enables tween girls to stream, download apps, store up to 32GB of content, and even expand capacity by way of a microSD slot. Parental controls are a primary feature of the device, allowing parents to set time limits, filter content, and set educational goals for their girls to achieve. In addition to the Fire HD 8 device, the tablet comes with a one-year subscription to Amazon Kids +, providing access to an abundance of fun and educational content.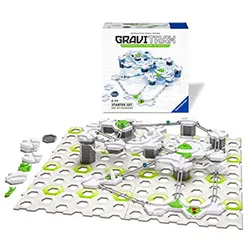 Packaged with over one hundred components, one of the most interesting and engaging educational tween girl gift ideas is this Gravitrax STEM toy. The innovative starter set provides the platform required to build a gravity-driven marble run, with levels, twists, and turns. Included with the set is an instruction booklet to get her started, helping teach reasoning, planning, and engineering skills.
What better way to commit to education than with a fun monthly science kit delivered to your door. Over time, young girls learn the science behind LCD screens, hydraulic lifts, spectrum goggles, and more as part of fascinating experiments made to spark interest in learning how things work. The build and play kits give tween girls a head start in numerous science topics, delivering a new project kit and every month.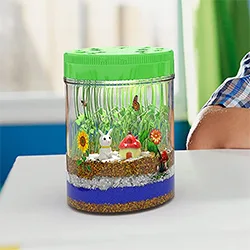 A fun, decorative, and educational gift for tweens, this terrarium is a miniature garden that lives in her room. Stimulating an organic environment, the garden provides insight into the plant life ecosystem, creating an engaging little gardening experience. Included in the kit are soil, blue sand, white river rocks, bamboo stick, spray bottle, as well as wheatgrass, and chia seeds to get her garden growing. The jar and light-up lid are charged using the USB cable, while the stickers and a bunny and mushroom house are used to decorate the terrarium inside and out.
Searching for more than Tween Girl Gift Ideas? Check out some of our other great list for more awesome gift ideas.