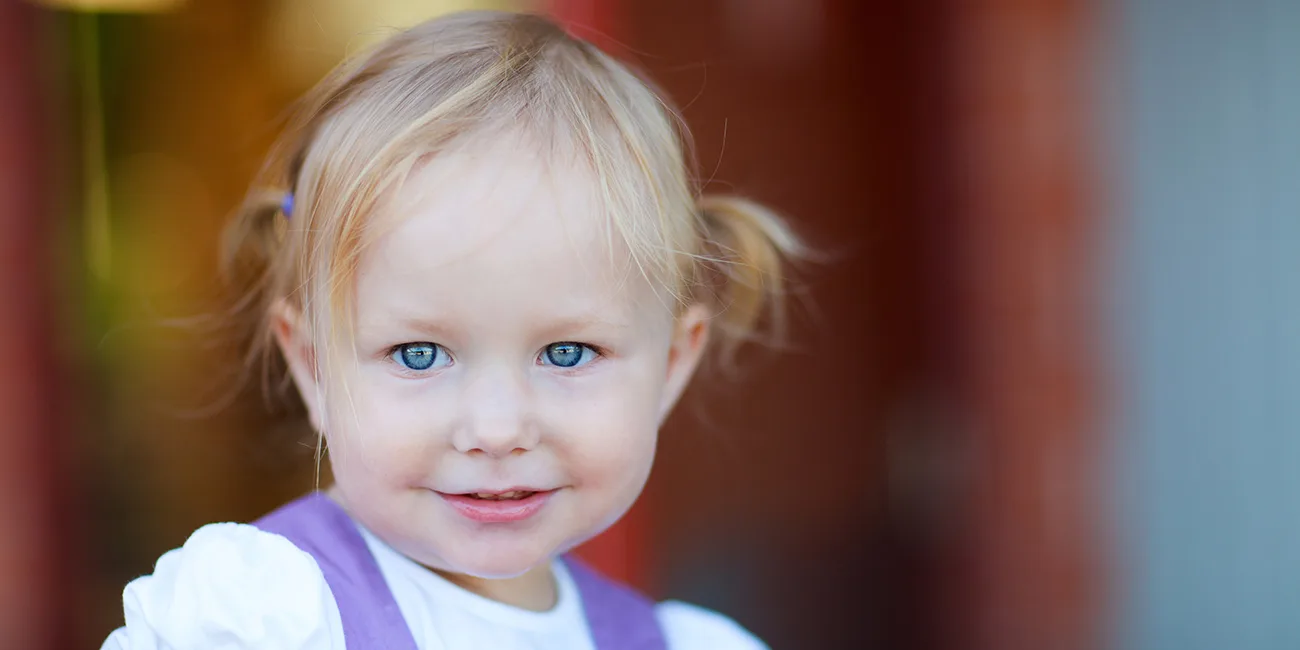 Wini Gifts is supported by our readers. At no additional cost to you, we may earn a small commission from the purchases you make using our links.
Learn more
Gifts For A 2 Year Old Girl
If you're stuck on ideas for gifts for a 2 year old girl, this list is here to help! Two is an exciting age for a toddler, particularly when it comes to her cognitive and social development. From interactive toys to those than foster learning and creativity, we have put together a great list of gifts that are sure to please any little miss!
Gifts For A 2 Year Old Girl: Fun
Some of the best toys for 2 year old girls are those that scream fun! The following gifts for toddlers are bright, captivating, and most importantly, loads of fun! Full of interactive toys perfect for pretend play, you can be sure her playtime will be an enjoyable experience.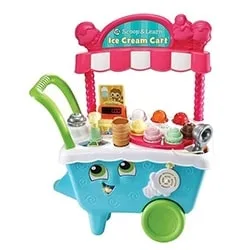 The first idea on our gifts for a 2 year old girl list is a dazzling push-along cart with plenty of interesting and engaging features! The Scoop & Learn Ice Cream Cart turns young girls into ice-cream ladies, as they serve up unique flavors to friends and family. The vibrantly animated cart helps young girls have fun with roleplay and encourages playtime communication, while also teaching memory, colors, and sequencing. The ice cream cart comes with over twenty pieces including; a scooper, 8 scoops of ice cream, 3 toppings, 3 cones, and 6 cards. This fun and interactive musical cart also features an audible bell, toppings bucket, and cash register, which magically announces flavors and toppings!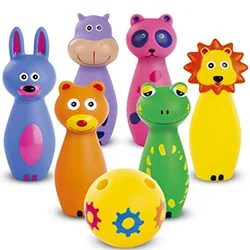 A fun little birthday or Christmas gift idea, young girls will love this adorable game. The Bundaloo kids bowling set features a brightly designed animated game set of six cute character pins made of soft rubber and a bold yellow indented ball. The weighted bottom pins are shaped as friendly animal characters including a lion, rabbit, hippo, frog, and two bears. In addition to having fun bowling, young girls can befriend the pins and play with them as individual toys. A great gift for both outdoors and indoors, the vibrant animal bowling set is sure to be a playtime favorite.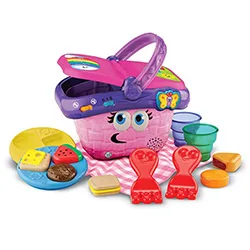 Another cute gift for a 2 year old girl that helps facilitate role play and imagination is the LeapFrog picnic basket. The shapes and sharing picnic basket turns any play space into a festive outing, with plenty of drinks and food to share. Learning is also a feature of this wonderful toy, as she is prompted to complete little tasks such as spreading the picnic blanket, or inserting one cup into another. The set comes with fourteen pieces including 6 foods, 2 forks, 2 plates, 2cups, a picnic blanket, and the animated basket itself. The interactive basket also prompts fun activities, playing music, and includes colors and shape guides labeled on the baskets flaps.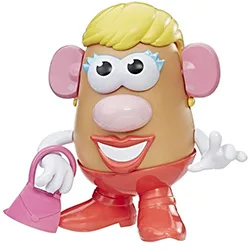 One of the most popular toys for 2 year old girls over many generations has been the 1953 classic Mrs Potato Head. The mix and match style doll comes with a variety of facial features, hairpiece, legs, and handbag. Revamped and rejuvenated, Mrs Potato Head sparks creativity, laughter, and joy, as young children construct and reconstruct the doll in obscure ways. Mrs Potato Head is compatible with other versions, and comes in a large thirty-five piece
silly suitcase
for a wider range of fun features and accessories! If you're after a fun alternative, the famous spud toys are available in a Toy Story theme including characters such as
Bo Peep
,
Forky
, and even a pack of
mini's
.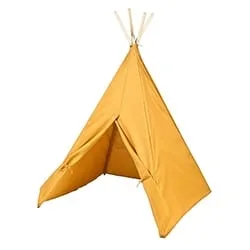 Whether for play, or a safe place to stay, the next idea is a great hideaway gift for birthdays & Christmas. The yellow Tipi Play Tent is sure to create many adventures, allowing her imagination to run wild. A great addition to any play space, this bright cone-shaped tent is made from durable polyester and features a retractable flap. The charming Tipi provides a secure space, both indoors and out, and can be filled with pillows and cushions, perfect for reading time or gatherings with her friends.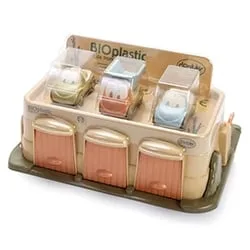 If you're conscious about the application of hazardous plastics and environmental sustainability the next gift idea is for you. The BIOplastic Car Park set is made from sugarcane, a renewable raw material that's also recyclable. One of the most environmentally conscious gifts for a 2 year old girl, the BIOplastic Car Park features a creative parking garage and three cute muted pastel cartoon cars. Garages doors open and close, the ramp barrier lifts, while the rooftop provides an alternate parking space for storing vehicles.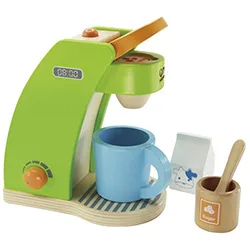 A gift for an aspiring little barista, the Hape Kids Coffee Maker is a fun, vibrant wooden toy for 2 year old girls. Available in beautiful green or white designs, this creative coffee set captures the imagination, enabling her to share coffee time with her parents and friends. This children's coffee maker set presents a charming retro looking coffee machine, creamer, spoon, sugar, coffee pod, and coffee cup. Featuring a retractable lid and setting dial, the smart little set proves coffee time is not just for adults.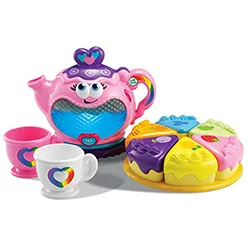 If the coffee machine above isn't your cup of tea, the next gift idea will be. The musical rainbow tea party set is a festive and educational gift for 2 year old girls. The cartoon style set consists of a pretty teapot caricature, six delicious slices of cake, a plate, and two lovely teacups. Featuring seven children's songs and over fifty sounds and phrases, this interactive musical teapot will also help young girls learn colors, counting, and greetings too.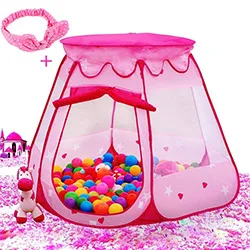 Another Christmas and birthday gift idea perfect for creating a little personal play space is the Princess Kids Ball Tent. The pretty pink pop-out tent provides a safe and cozy play space, without closing off the outside world. Featuring a mobile sunroof, transparent gauze, and a cute little entry curtain, the tent can secure a pool of balls, or stay empty for reading and other games.
Gifts For A 2 Year Old Girl: Creative
If you're searching for toys for 2 year old girls that will foster her creativity, then the following gifts are sure to tick all the boxes. These fun and engaging toys will encourage open-ended play, letting her imagination run wild!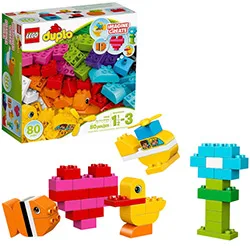 The first of our creative gifts for a 2 year old girl is a building brick set from the classic children's block company, LEGO. Let her imagination run wild with the LEGO DUPLO My First Bricks Set. The eighty-piece set is perfect for promoting a young toddler's creativity, with plenty of shapes, colors, and image blocks. In addition to the blocks, the set contains a variety of building cards, so she can replicate illustrated items. The set is a great stand-alone gift idea and can also be used to supplement existing LEGO DUPLO sets such as the set below.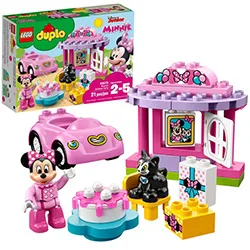 If you're after a present that's fun, challenging, and can be built to completion, the Minnie's Birthday Party block set is a great gift idea. Another revitalized toy for 2 year old girls, this LEGO DUPLO set features the 1928 classic character Minnie Mouse. The twenty-one piece set includes a building, mini LEGO character, her car, cat, chair, birthday cake, and some gifts. The pretty little LEGO set encourages young girls to refine their motor skills, teaches special awareness, and promotes their ability to replicate.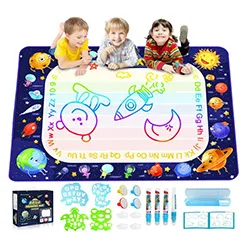 A Birthday & Christmas gift that will let her artistic capabilities run free, the large Water Doodle Mat is a fun and creative toy with a bonus – no ink and no mess! Before each use, simply fill the pens with clean tap water and watch the magic marker get to work. After 3-10 minutes, her artwork will magically disappear before her eyes, freeing the canvas for more! The set comes with a large doodle mat, 4 magic pens, 4 shape templates and more. The Water Doodle Mat features water-resistant nylon material, clear quality illustration and pressable squeaky toys for a little added fun. A gift that can be used over and over again, this magic drawing mat will be the face of her many masterpieces.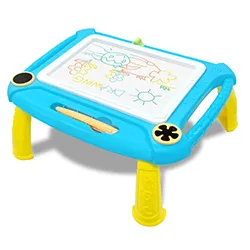 Number thirteen on our gifts for a 2 year old girl compilation is a portable drawing table for little artistic creations or practicing writing. The Magnetic Doodle Board allows her creativity to run wild with no mess to clean up after she's done! Promoting artistic curiosity, fun, and creativity, the board is divided into four colored sections; yellow, blue, red, and green. The set itself contains a doodle board with a drawing surface about the size of an iPad screen and detachable legs for convenient use. Young girls can use the magnetic pen or one of two stamps to create images and the magic sliding eraser to simply start over fresh.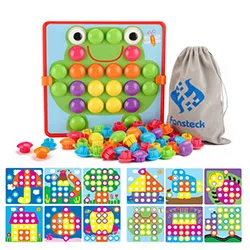 If simple, straightforward and engaging is what you're after, the button art mosaics are an ideal gift idea. The set of 12 vibrant picture cards contain buttonholes and are color coordinated so children can use them as a guide to place matching buttons. The collection includes forty-six mushroom-shaped buttons, a storage tray, two clips, a button bag, and twelve creative images. Made from safe plastic with rounded edges to prevent cuts, the attractive button art toy is the perfect toy for indoor days and a great way to bond with toddlers.
Gifts For A 2 Year Old Girl: Outdoor
We have selected the best outdoor toys for 2 year old girls that will get the little miss up and active! From exciting ride-on cars to fun sporting equipment, these gifts will entertain for hours and encourage her to spend time in the great outdoors.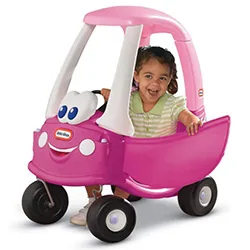 First up on our outdoor toys for 2 year old girls is a goofy little ride on, perfect for Christmas and Birthdays. Kooky eyed and rosy-cheeked, the Princess Cozy Coupe is one little girly vehicle powered by foot or with a helping push. The beautiful little car features rear storage space, a door that opens, a removable floor plate, and durable tires. The little miss will glow behind the wheel as she maneuvers the cute little car, enjoying every moment of her cruising adventure.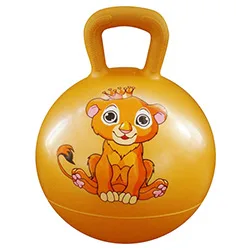 The next of our gifts for a 2 year old girl is a little lion cub that loves to bounce! Simple yet exciting, the Space Hopper Ball is a gift any young girl can enjoy. The fun hopper features a secure handle for balance that is attached to a fifteen-inch diameter bouncing ball with an adorable animated lion printed on the front. A no-fuss outdoor gift idea, the cute little space hopper also includes a two-way hand pump for simple inflation.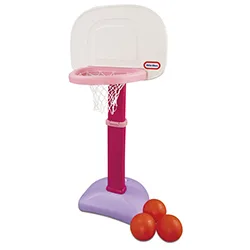 Start her on her journey to WNBA stardom with this adorable and functional basketball hoop! The Little Tikes Easy Score Basketball Set is a gift that encourages plenty of outdoor play. Great for developing coordination and social skills, the set includes three junior-sized basketballs in addition to the hoop. If you're concerned about stability, the bottom of the stand can be weighted with sand, making it difficult to tip. Featuring an oversized hoop, net, and six levels of height adjustment, the Easy Score basketball set is the perfect gift that will grow with her.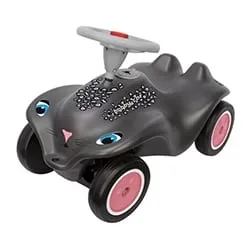 The second ride on gift for a 2 year old girl on this list, the sleek looking car is a refined alternative to the goofy Princess Coupe. The Bobby Car Panther will have her racing around in excitement for many years. Featuring quiet wheels, a horn, towing device, and safety steering, she can put her feet up for a guided ride, or propel herself using the power of her feet. Styled to replicate a panther, the Bobby Car is a fun and ergonomic driving experience.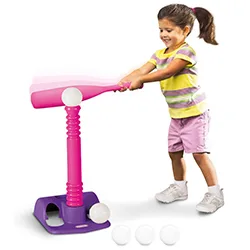 The next toy for 2 year old girls will help improve her motor skills and coordination while she's having a ton of fun outdoors. The bright Little Tikes T-Ball set is a perfect toy for solo play or as an enjoyable group activity. The pretty pink and purple T-Ball set includes an adjustable height T and five balls, so she, or you, have to fetch them less. The well thought out construction also features an easy to store design, using the base to attach all of the gear.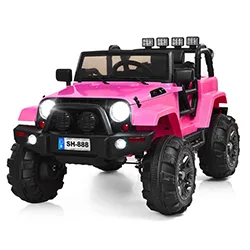 An instant WINI GIFTS favorite, the next car is a step up from the Bobby Car and Princess Coupe. The ultimate Birthday & Christmas gift idea, this amazing ride-on can be controlled remotely, or driven autonomously like a regular truck. Boasting many sought after features, the highly detailed vehicle includes LED lights, opening doors, internal music, spring suspension, and a safety belt. Parents are also able to expand the range of music using the stereo's MP3 player, TF card slot, and even stream using a mobile device. The truck's soft-start feature prevents sudden braking and acceleration, reducing fright and ensuring a smoother ride. The realistic design will make her feel like she's behind the wheel of a real vehicle, while the dual control modes allow her to gradually take over as she grows. Destined to be a favorite for many years to come, the battery-powered electric car will have her begging to go out for a drive!
Gifts For A 2 Year Old Girl: Musical
Toys for 2 year old girls that have music involved are always going to be a hit! The following musical gifts for toddlers are upbeat and interactive, for hours of engaging fun.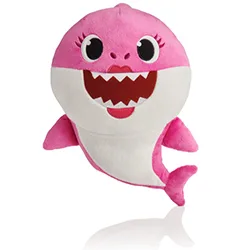 A member of the shark family from the global hit Baby Shark, the Mommy Shark doll will have young girls dancing and singing for hours on end! The official song doll features a cute and cuddly Mommy Shark, who plays four catchy song verses when her tummy is squeezed. The super-soft toy is almost a foot tall and comes with replaceable long-life batteries. If the beautiful pink Mommy Shark isn't your number one choice, you have the option of a bright yellow Baby Shark, and a vibrant blue Daddy Shark too.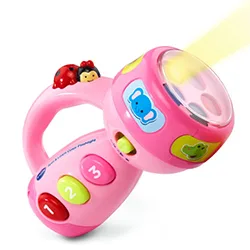 22. Spin & Learn Flashlight
One of the most compact and portable musical gifts for a 2 year old girl is this fun interactive torch that teaches animals, colors, counting, and motor skills. The Spin and Learn Color Flashlight lights up in an array of pretty colors, playing over fifty catchy songs, phrases, and sounds. Featuring two volume levels, five color variations, and a rotating ring she can turn, this little flashlight is packed with plenty of features and fun.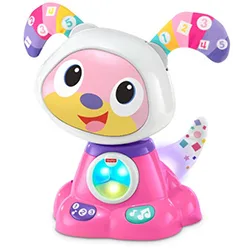 Another cute toy for 2 year old girls, the Bright Beats Dance and Move Bowwow is an awesome Christmas and Birthday gift idea. The vibrant little electronic dog features an LED-lit tummy, bobbing head, wagging tail, and colorful pink design. With over twenty-five catchy songs and phrases, this playful electronic dog ignites wonder, excitement, and joyful dance. If you're after a cool alternative, the
Dance and Groove Rockit
is a funky blue critter that houses over one hundred songs, including Smart Stages technology to change content as your little miss grows.
Gifts For A 2 Year Old Girl: Usable
If you're after gifts for 2 year old girls that are both practical and engaging, then the following presents tick all the boxes. From adorable popsicle makers to those that make potty time fun, these gifts will be well received and get plenty of good use!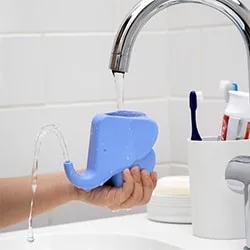 If the young lady finishes brushing her teeth and has trouble reaching water to rinse her mouth, the next gift will solve the problem. The Jumbo Jr. Faucet Fountain redirects the taps water flow through her trunk to a convenient and reachable place. A super fun way to access water and encourage oral hygiene, Jumbo Jr. is available in light blue, grey, and also as a set of two.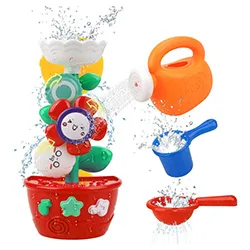 Idea number twenty-five on our gifts for a 2 year old girl compilation is bath time distraction that's as much for parents, as it is children. The pretty flower bath toy will keep young girls engaged and have them looking forward to playing in the water. Making bath time an interactive experience, the set contains a bath flower toy, watering can, solid cup, and leaking cup. The flower toy features a water inlet, rotating petals. and a powerful sucker that prevents the flower from slipping down or falling off. A Perfect gift for wash time, the flower bath toy will make bathing a breeze.
A fun little Birthday or Christmas gift idea for creating homemade snacks, the Veggie Popsicle maker encourages a healthier version of a store-bought alternative. The Veggie Pop features adorable carrot-shaped popsicles, a compact mold, and green leaf handles that can be used as stands. Allowing parents control over sugar content and flavor combinations for little ones, freezing healthy delicious summer treats has never been this much fun!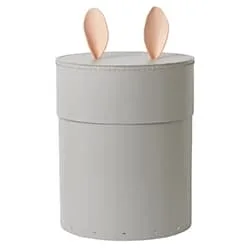 Put an end to messy play areas with a funky storage bin, adorned with two cute floppy ears and decorative studs. The Rabbit Storage Box is the perfect gift for encouraging her to place books, toys, or clothes in one tidy place. Made from sturdy cardboard and leather, the beautifully crafted box provides ample space to safely store all her favorite things. A playful way to tidy up, the Rabbit Storage Box is a welcome addition to any room that needs to be kept tidy.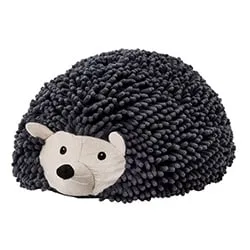 One of the cutest gifts for a 2 year old girl you could imagine, this little utility has many applications, including play. The Edvin Hedgehog Pouf Seat is made with love, providing cushy comfort in the shape of a fluffy little friend. Featuring a cute little face and soft grippy spines, the pouf is great as a footrest, seat, and a toy she can ride on. The Hedgehog is made from cotton and polyester and the exterior is conveniently machine washable up to thirty degrees. Fun, adorable, and comfy the Elvin Hedgehog Pouf Seat adds unique wildlife to her cozy play space.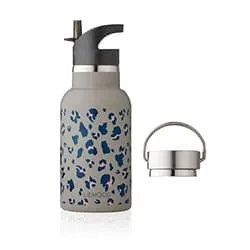 A gift made for long adventurous day trips to parks, zoos, or beaches, this cute little bottle will keep hot drinks warm for twelve hours, and cold drinks cool the whole day! Having a refreshing drink on hand to quench her thirst is a must, especially when away from home on warm days. The Anker Water Bottle is the perfect beverage companion, featuring vacuum-insulated double-walled construction and two separate lids with easy carry handles. Made from high-quality food-grade stainless steel, the bottle is six-inches tall and stores up to 350ml of fluid.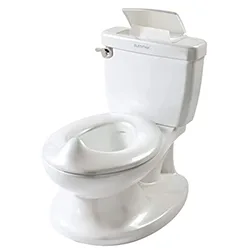 30. Potty Training Toilet
What better way to train young girls to use the potty than with a miniature replica of an actual toilet! The My Size realistic potty training toilet is a great birthday & Christmas gift to begin teaching kids to "go" when nature calls. With the look and feel of an adult toilet, this potty features a realistic flush sound and a top-loading wipe compartment to clean up when she's done. The functional replica is a great transition potty, making the leap to a regular size toilet comfortable and easy.
Gifts For A 2 Year Old Girl: Educational
If you're after toys for 2 year old girls that combine learning and fun, then the following gifts are for you. These entertaining and educational presents for toddlers encourage learning and are perfect for developing her fine and gross motor skills too.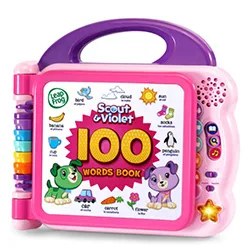 First of our education gift ideas for 2 year old girls is a delightful interactive book that teaches both English and Spanish. Packed with fun facts, exciting sounds, and pages filled with illustrations, the Scout and Violet book contains over one hundred words to learn! When the little one touches words and related images contained on the page, the book will produce the audible word. Word categories include colors, activities, pets, food, and outdoors, including a giant start button that triggers one of two learning songs.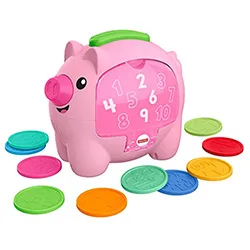 A cute little counting gift for 2 year old girls, this piggy bank will help her keep track of each coin she deposits. The adorable pink pig features a pressable nose, coin slot, and side compartment that opens to access inserted coins. With ten colorful coins included, the friendly pig counts as each coin is slotted, teaching children numbers and counting. Pressing her snout triggers a bumbling motion and silly sounds, keeping children amused while partaking in a learning activity.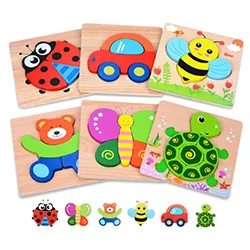 One of the simplest learning toys for 2 year old girls on the list, this wooden puzzle is both fun and challenging. The animal-shaped jigsaw puzzle set features six bright and playful designs including a turtle, bee, car, butterfly, bear, and ladybug. Each puzzle consists of between four and six pieces that are slotted into an indentation that outlines the completed puzzle. The little wooden set is great for developing patience, shape distinctions, logic, and motor skills, while also enhancing imagination and concentration. Vibrant and portable, the education jigsaw set is a great gift idea for both Christmas or birthdays.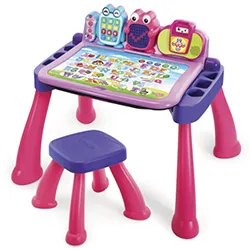 34. Electronic Activity Desk
One of the top educational gifts for a 2 year old girl, the next idea sets the stage for young girls to learn while seated at their desk. VTech's Touch and Learn Electronic Activity Desk teaches counting, the alphabet, colors, music, and the body. The desk contains five cover cards, enabling young girls to press various images to explore word and object combinations. On top of its educational application, the desk features a chalkboard, easel and storage compartment secretly hidden under the desktop. Girls can listen to over twenty melodies on the cute radio or call friends on the little blue phone pad. Available in pink and purple, or red, yellow and blue, the Touch and Learn Activity Desk can also be bolstered with several interesting
expansion packs
.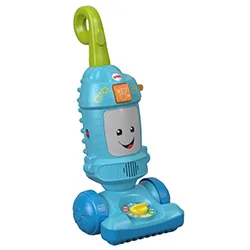 A fun push and pull toy for 2 year old girls, the Laugh and Learn Vacuum allows the young lady to mimic mum and dad cleaning the house. This bright happy little vacuum has a canister that lights up in a variety of colors, and features rolling wheels with the ability to tilt like a real vacuum! The musical button triggers fun songs and phrases and the small yellow dial provides an engaging clicking sound. A great gift for girls between twelve and thirty-six months of age, this vacuum will introduce her to colors, shapes, counting, and opposites.
Gifts For A 2 Year Old Girl: Books
If it's book gifts for a 2 year old girl that you're after, you're bound to find the perfect tale below. We have selected those stories that will inspire, comfort, and engage little readers, time and time again.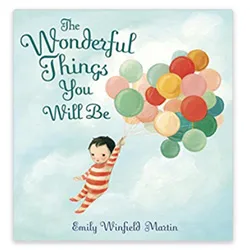 36. The Wonderful Things You Will Be
A truly touching and beautiful Birthday & Christmas gift for a young girl, The Wonderful Things You Will Be has a loving and truthful message that will endure her whole life. This wonderful story explores all the loving attributes parents think of when they see their children, inspiring and encouraging their uniqueness. From brave and bold, to creative and clever, the book is written in a charming rhythmic rhyming format, also featuring unique whimsical illustrations. Parents will truly enjoy reading this story to little ones, just as much as they will enjoy hearing it, time and time again.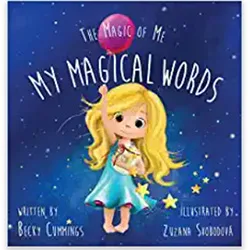 If you're searching for the perfect gifts for a 2 year old girl that will increase her confidence and promote strong self-esteem, then the following book is for you! The My Magical Words book focuses on teaching children that their words have power and the importance of speaking positively about themselves! Featuring a series of positive "I am" affirmations told in verse, she will learn to speak these empowering words that encourage her to always be her best. The young girl will grow in self-love and her confidence will blossom, as she learns the power of her words.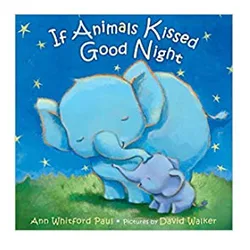 38. If Animals Kissed Good Night Book
The bestselling story If Animals Kissed Good Night is a wonderful picture book perfect for young ones before bedtime. The tale asks the question – if animals kissed good night, how would they do it? From a giraffe and his calf, who stretch their necks high, to a sloth and her baby, who would move ever so slowly, the story goes through the animal kingdom, imagining how every creature shares love in their unique way. Featuring beautiful soft colored illustrations, this soothing story is a relaxed tale for toddlers, that will fast become a bedtime favorite.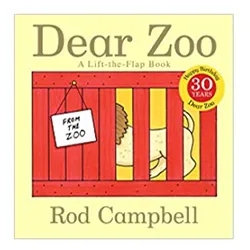 This engaging lift-the-flap book has been a classic favorite with toddlers and parents for many, many years! Dear Zoo is a delightful tale about a young child who writes to the zoo in a search for the perfect pet. The interactive book will engage her during storytime, as she enjoys lifting the many flaps to learn and discover the animals the zoo has sent! From a monkey to a lion, even an elephant, the bright, bold artwork is perfect for young readers, while the catchy refrain will captivate them during storytime.
Gifts For A 2 Year Old Girl: Soft
You simply cannot go wrong with soft toys for 2 year old girls! We have selected a few of the most adorable fluffy friends that will make the perfect gifts and be her favorite friendly companion.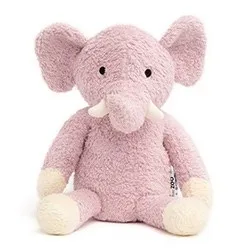 The first of our soft toys for 2 year old girls is a pretty soft purple elephant with cute white tusks. Perfect for Birthdays & Christmas, the organic plush toy makes for a friendly companion, ready to spend years by her side. The cuddly elephant is made from 100% organic cotton and stands about eight inches tall. Featuring a fluffy and soft texture, this adorable elephant is a great comfort toy she can take with her wherever she goes.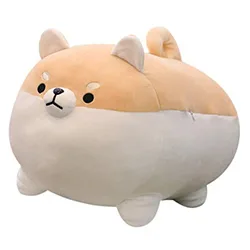 The next gifts for a 2 year old girl idea is a large cute dog toy that can also double as a comfy pillow or cushion! The Shiba Inu plush toy is filled with feather PP cotton and covered with high-quality soft fabric. Available in three colors; black, brown, and grey, the Shiba Inu toy is the perfect canine companion for her playspace, cot, or bed. Adorable and super soft, the plump corgi comes in both nineteen-inch and fifteen-inch versions.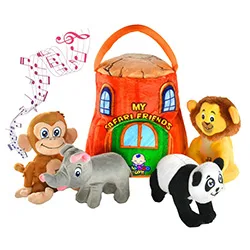 If you're having trouble picking a single plush toy because they are all so cute, a set of four might be your best option! The My Safari Friends set contains an adorable lion, elephant, monkey, and panda bear, all bundled into an easy to store carry bag. The playful soft toys feature interactive buttons that play music, sounds, and even voice facts about each animal! Turn any playroom into a living jungle with these cute and cuddly toys for 2 year old girls.
Gifts For A 2 Year Old Girl: Wearable
If you're searching for fun and practical gifts for a 2 year old girl that will get plenty of good use, then the following presents tick all the boxes. From fashionable accessories to fun dress ups that will capture her imagination, you're bound to find the perfect wearable gift for her below!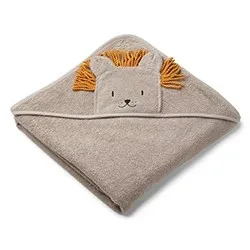 Every parent has experienced the challenge of drying children once bath time is over! This cool birthday & Christmas gift idea helps promote fun to the end of each bath, adding an element of roleplay to the mix. The very adorable Augusta Hooded Lion Towel will help keep her ears and hair warm with an easy to slip on, little lion-shaped hood. Made from super soft and absorbent 100% organic cotton, this cozy towel will transform her into a little lioness as she is dried.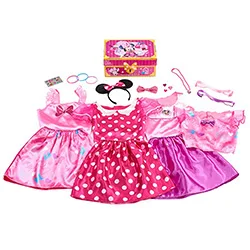 Forty-four on our gifts for a 2 year old girl compilation is a classic cartoon themed set that's perfect for playing dress-ups. The Minnie Dress Up Trunk is a beautiful twenty-one piece set containing skirts, tops, headbands, necklaces, rings, and bangles. Interchangeable bows can be used to customize the headband which is made to replicate Minnie Mouses' large ears. The set comes packaged in a pretty pink and gold-trimmed storage trunk and is an officially licensed product. Great for role play and fun fashion, the set is a perfect gift for any young Minnie Mouse fan.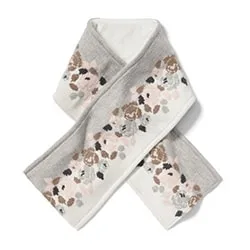 The third wearable gift idea for young girls is a fashionable accessory that will keep her little neck warm on cooler days. The Janie and Jack floral scarf is an elegant accent, adding a classy touch to any cute little outfit. The scarf is made from a cozy cotton, rayon and nylon blend and features a classic knitted design. Machine washable, this muted grey floral scarf will keep her warm and on point in chilly and windy weather.
One of the cutest accessories you will ever see, this Bow Gingham Bucket Hat is a great little gift for a 2 year old girl. Made from lightweight batiste cotton, the checked blue and white hat is perfect for summer and spring. A great accent to suit almost any outfit, this Gingham Bucket Hat is machine washable and also completely lined on the inside. Offering protection from the sun, while keeping her head cool, this pretty hat is sure to become a stape with every family outing.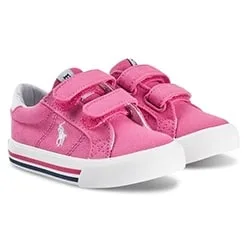 Upgrade her footwear this birthday or Christmas with the Evanston Kids Sneakers by Ralph Lauren. Crafted from durable canvas, these chic bright pink sneakers are as much of a fashion accessory as they are a necessity. The sneakers feature a comfortable inner lining, grippy soles with blue and pink stripes and Velcro straps for quick and easy fastening. Embroidered on the outside is a small white polo player, the brand's iconic logo, separating this iconic pair from the pack.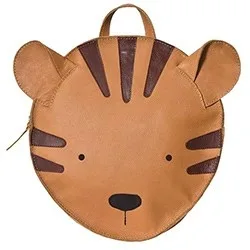 Donsje Amsterdam
is a beautiful children's brand that offers imaginative and exclusively designed accessories, footwear, and apparel. The Umi Tiger Schoolbag is a delightful accessory, handcrafted from premium quality leather. The bag features a large primary compartment, an internal zip pocket, and also a loop to hang the backpack in school, kinder, or at home. With a sturdy design that's made to last, the backpack is fully lined with a polyester lining and is held up by strong adjustable shoulder straps, also made from leather. In addition to this cute little tiger, the bag is available as an
adorable koala
and a friendly
floppy-eared dog
.
Gifts For A 2 Year Old Girl: Decorative
If you're not after toys or books for her, then a beautiful piece of decor or comfy accessory will make the perfect gifts for a 2 year old girl. These sweet, stylish, and captivating pieces will enhance any space and are bound to be appreciated by both the little miss and her parents alike.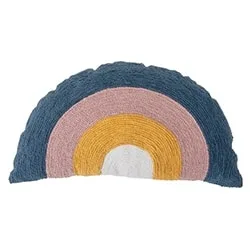 First of our decorative gift ideas is a lovely cushion in muted shades that will liven up any space. Add a subtle splash of color and uniqueness to her bedroom with this beautiful rainbow cushion from Bloomingville. The cushion features a blue, pink, yellow, and white rainbow on the front with a plain grey backside. Made from 100% cotton and filled with 100% polyester, the soft decorative cushion is over a foot wide and over two feet long.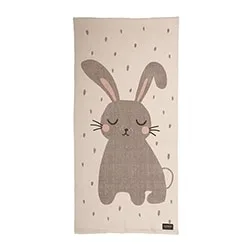 Idea fifty in this gifts for a 2 year old girl series is a friendly rabbit rug that can be used as bedroom decor or even as an ad hoc playmat! The very sweet large rabbit rug is over four feet tall and two feet wide, and will seamlessly blend into any modern room. Made from 100% sustainable organic cotton, the handwoven rug is certified-free from harmful substances. If you're after an alternative to this sweet little bunny, the rugs are also available with
elephant
,
tiger
and
pineapple
graphics.
Another cool decorative Christmas or Birthday gift idea for 2 year old girls is a pretty picture to hang on her bedroom wall. The contemporary style masked cat poster features a playful kitty depicted in a human-like form, glancing to her left with large endearing eyes. The poster is made from sustainable paper and features a beautiful smooth matte finish. A gift that works in bedrooms, living areas, and play spaces, this mysterious cat poster is sure to capture her attention.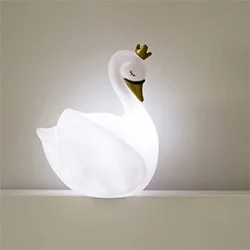 If you're looking for elegant decorative gifts for a 2 year old girl, a beautiful night light is a great idea. Helping the young girl fall asleep in safety and comfort, the Dame Blanch LED Swan Night Light will keep her company when the (other) lights go out. Featuring a golden beak and elegant crown, the graceful white swan is battery powered and will provide a soothing ambient light.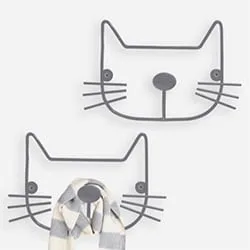 Great for teaching young kids to hang up their bags and clothes, these fun cat coat hangers are a cute decorative utility. This amusing coat hanger set is made from metal and features a sweet cat face with nose, whiskers, and eyes. The nose is used to hang coats and bags, while the eyes are screw holes for attaching the hanger to a wall. If a feline friend is not your preferred style, these hangers are also available as a
dog
and a
bear
.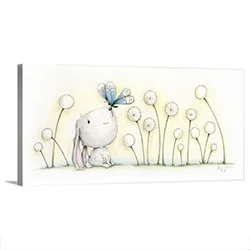 A beautiful illustration for children's bedrooms and playrooms, this canvas wall decor is both creative and artistic. The Finding You print features a cute little bunny sitting amongst the flowers with a butterfly on her nose. The print is available in many sizes ranging from 24 x 12 inches, all the way up to 71 x 36 inches. In addition to your choice of sizes, there are many print and frame options including a canvas print, rolled print, framed print, framed canvas, and floating frame. With a style to suit any space, the Finding You Wall Art is a sweet and meaningful gift the young lady will admire for years to come.
The final idea on our gifts for a 2 year old girl list is a unique light that can be displayed in over fifteen colors! An awesome gift for a little dreamer, this Unicorn Night Light features a cool modern 3D optical illusion effect. Controlled via a straightforward remote, colors can be easily changed or dimed to get the look and feel you're after. The beautiful little lamp can be powered using batteries or using a USB cable. A funky and vibrant Birthday & Christmas gift idea, the 3D Unicorn Night Light is also available in stunning dinosaur and mermaid variations.
Searching for more than Gifts For A 2 Year Old Girl? Check out some of our other great list for more awesome gift ideas.