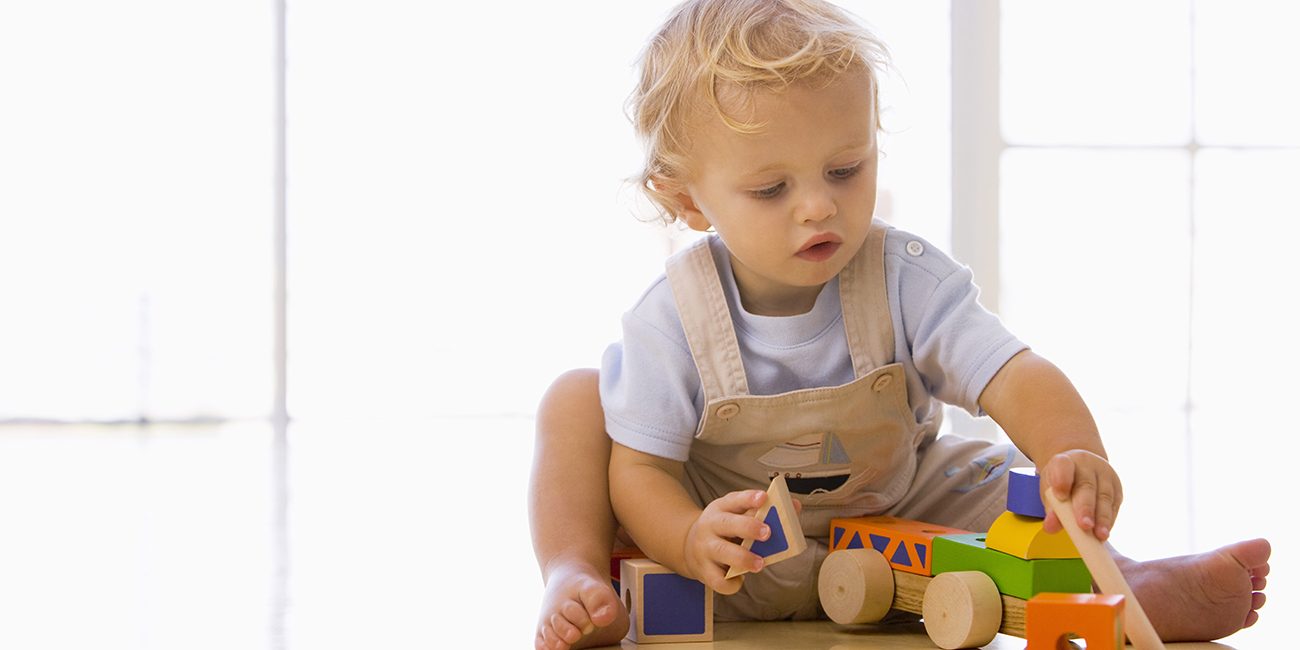 Wini Gifts is supported by our readers. At no additional cost to you, we may earn a small commission from the purchases you make using our links.
Learn more
Gifts For 2 Year Old Boys
If you're stuck wondering what to buy a 2 year old boy, you're not alone! An age when play and experimentation are so important to their learning, we have put together the best gifts and toys for 2 year old boys that are both fun, engaging, and purposeful. These gifts will spark curiosity and creativity and be well received by toddlers and parents alike!
Gifts For 2 Year Old Boys: Fun
There are plenty of toys for 2 year old boys, but those that are fun will always be received with open arms! The following gifts for toddlers are bright and interactive for hours of engagement and fun!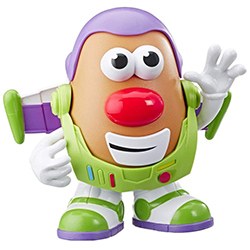 We start the gifts for 2 year old boys list with a modernized version of a classic favorite from 1952. Mr Potato Head is a fun toy that allows children to add and remove facial features, arms, and feet, and position them in ways that portray custom expressions. The Buzz Lightyear Mr Potato Head is a Toy Story inspired character, allowing little ones to create their own look and even mix parts with traditional Mr & Mrs Potato Head versions! The figure features ten removable pieces and is great for facilitating creativity, making this a cool gift for any Toy Story fan. If you're after other options, Mr Potato Head is also available in
traditional
,
Chewbacca
, and even
Marvel minis
sets.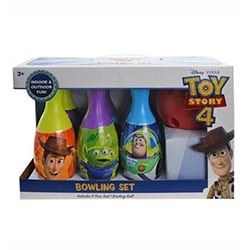 While we're on the subject of Toy Story, another cool toy for 2 year old boys is a little bowling set. Turn hallways into lanes, with a fun 6 pin set, including 7-inch tall brightly designed pins and a rigid plastic bowling ball. The Toy Story 4 themed bowling pins feature six favorite movie characters, including Buzz Lightyear, Woody, Alien, Rex Hamm, and Jessie. Officially licensed and suitable for both indoor and outdoor use, this enjoyable bowling set will challenge coordination and provide hours of fun!
A cool sporting themed toy idea for 2 year olds, Smart Shots Sports Center will get them started on their sporting journey. The vibrantly designed two-in-one basketball and soccer stand contains both a hoop and net to help toddlers develop motor skills, and also includes shapes, numbers, and sound buttons as added learning features. This fun and educational toy has an animated scoreboard that counts to ten, reset lever, and over fifty songs, sounds, and phrases. The Smart Shots Sports Center is available in black & red, and yellow & blue color themes, and comes packaged with both a basketball and soccer ball.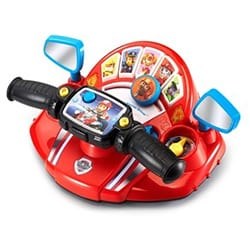 Gifts for 2 year old boys number four is a battery-powered hovercraft, ATV, and snowmobile rolled into one! It's a case of all paws on deck, with the Paw Patrol themed Pups to the Rescue Driver toy. The Rescue Driver is a replica of Ryder's ATV and features pup buttons, maneuverable handlebars, and easy to follow rescue missions. The missions are available in three modes and require little ones to perform several actions including honking the horn, turning the handlebars, and pressing a specific pup button. A great gift idea for roleplay and inspiring imagination, the toy is a young Paw Patrol lover's dream come true!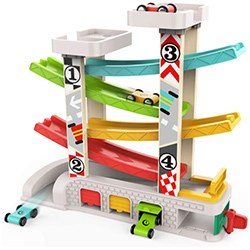 Whenever you're stuck on toy ideas for 2 year old boys, the safest bet is cars! The Top Bright Car Ramp set is a unique twist on a traditional racetrack with many additional features. The set enables small wooden cars to race vigorously down the ramps after launching from one of two starting locations. It comes with four mini cars and features a gas station, three-car garages, a repair shop, and tracks four levels high. The child-safe track is BPA-free, colored using water-based paint, and has passed the small parts test. A safe, fun, and unique race car gift idea, the Top Bright Car Ramp will engage any young boy for hours on end.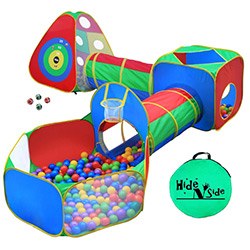 If you or the intended recipients' house has a large empty space, the next gift idea will fill it with hours of fun. One of the most adventurous toys for 2 year old boys is a Jungle Gym, made up of a ball pit, tents, and tunnels. The exciting playset can be configured in multiple ways, with the bend and fold system making storage simple. The set itself features a target throwing game, basketball game, and ball throwing game, adding to the Jungle Gym's versatility. The set is vibrant packed with fun activities and also includes four dart balls, so even adults can join in the fun and games! Usable indoors and outside on soft surfaces, the Jungle Gym set is perfect for picnics, birthday parties, and general playtime.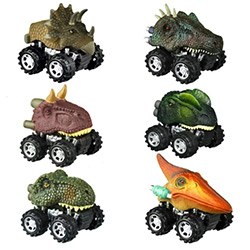 Another of our toy car gifts for 2 year old boys is a pullback and release version with a unique and awesome design. The dinosaur toy cars are a cool little birthday or Christmas gift that can also be used as a stocking stuffer. The toys come in a pack of six and feature the heads of popular dinosaurs such as the T-Rex, Pterodactyl, and Triceratops. The outer casing of the cars is made from shatter-resistant soft plastic and features large tires and tempered speed, for increased safety. Another cool alternative to the dinosaur-themed pull back cars he will also enjoy are these
wild animal
versions which feature a lion, tiger, panda, rhino, bear, and giraffe.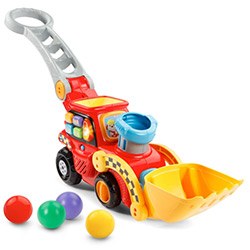 A unique construction toy for 2 year old boys is the Vtech Push and Pop Bulldozer. This cool little push along toy has the unique ability to pop balls out of the chimney, catch balls in the bucket, and drop balls back into the roof to be popped out again! The front hubcap can manually pop balls, while the bulldozer's body also features interactive buttons and volume controls. A great gift for encouraging young boys to be active, the Push and Pop bulldozer is available in vibrant red and yellow body colors.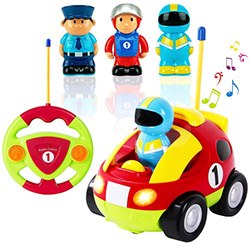 If you're still unsure about what to buy a 2 year old boy, a great suggestion is a remote control car. The Liberty Imports Race Car is a simple, yet fun cartoon style toy that is perfect for toddlers. The remote-controlled car features three removable driver figurines and an impact-resistant design so the race car will be safe after multiple little bumps. The steering wheel shaped control is easy for him to use, with simple forward and reverse buttons that a young boy will easily grasp. If you're after some alternatives, this model is also available as a
formula race car
,
police car
, and
airplane
.
Gifts For 2 Year Old Boys: Creative
If you're searching for toys for 2 year old boys that will harness their learning and creativity, then the following gifts tick all the boxes. These gifts foster open-ended play, allowing little ones to use their imaginations to create and discover as they will!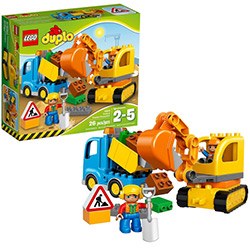 The first of our creative gift ideas for 2 year old boys is a classic children's favorite, LEGO. The LEGO DUPLO Excavator and Truck Set will capture the imagination of young boys and aid in refining their motor skills while encouraging loads of creativity. Included in the box are the truck, excavator, bricks for scooping, two figures, a shovel, and a road work sign, with a total of twenty-six play pieces. The best features of the set include the excavator's ability to swivel and the dump truck's tipping function. A great gift idea for Christmas and birthdays, this LEGO DUPLO set is fun, creative, and will be played with for years to come.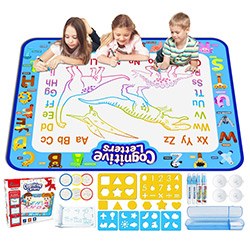 Idea eleven on our gifts for 2 year old boys compilation is perfect for letting his imagination run wild. The Aqua Magic Doodle Mat features a large reusable water coloring surface that can be easily pinned to walls or doors using the four included suction cups. In addition to the mat and suction cups, the set comes equipped with five magic pens, six stamps, six molds, six drawing templates, a design booklet, and a storage box. To use, simply fill a magic pen with clean water and begin drawing on the mat's surface. Within ten minutes, the pictures and scribbles will magically disappear, leaving space for new works of art…or aimless scribble! With a seemingly unlimited amount of drawing aids, the Aqua magic mat will keep him occupied and let his creativity flourish.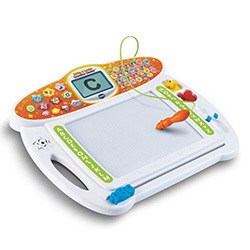 If the aqua magic mat above is a little too large, the next creative toy for 2 year old boys is a little more compact and portable, yet just as engaging. The Write and Learn Creative Center is a magnetic drawing board that stimulates creativity, whilst also being educational. The creative learning board features six fun activity modes and animated follow-along demonstrations. In addition to learning how to draw twenty-six different objects, the learning center allows children to explore endless artistic possibilities and is perfect for keeping little minds occupied during travel.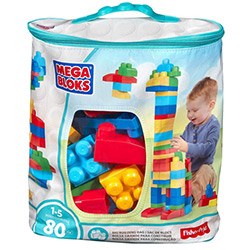 If the LEGO set above has a preordained construction goal, this set will let his (and your) imagination run wild. The First Builders Big Building Bag is an eighty piece block set that shifts focus from building a specific object, to creating whatever comes to mind! In addition to creativity, the set helps train focus, organization, and fine motor skills. The set easily packs away in the Big Bag and is expandable with a compatible set such as the
Deluxe Bag
.
Gifts For 2 Year Old Boys: Outdoor
The following toys for 2 year old boys are perfect to get them out and engaging with the great outdoors. From camping sets to cars, these gifts will encourage toddlers to learn, explore, and have fun, away from the screens.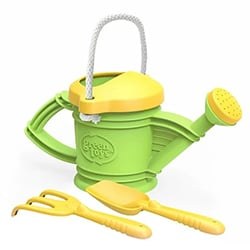 Our first outdoor gift idea for 2 year old boys is an environmentally conscious classic, perfect for teaching him to lend a helping hand in the garden. The Green Toys watering can set is vibrant, sturdy, and made from recycled milk jugs. The set features a plastic watering can, rope handle, shovel, rake, and a modern easy to pour spout. Great for encouraging young boys to spend time outdoors and help teach them how to look after the world around them.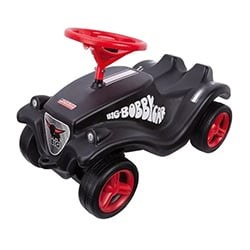 If you're after fun outdoor gifts for 2 year old boys, the next idea is sure to meet your needs. The Bobby Car Fulda by German brand BIG will have any young boy racing around in excitement. The car features an ergonomic seat, front trailer hitch, quiet wheels, and a mechanical horn. The smooth ride-on is perfect for either self-propulsion or getting a helpful push from parents and older siblings. Whether a Christmas gift or birthday present, this enjoyable little ride-on car is sure to be a hit with any young boy.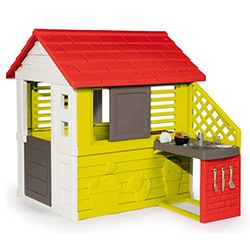 A little home within your backyard, every boy needs a place he can safely hang out and play when outdoors. The Nature House is a fun and vibrant space for young boys to run around, hide, and play within. The adventurous playhouse features a front door, open rear window, two sliding windows, and an outdoor kitchen space. Included with the package is a kitchen accessory set including plates, knives, forks, and more. An ultimate backyard hiding place, the Nature House is a great place to let him and his friends run wild.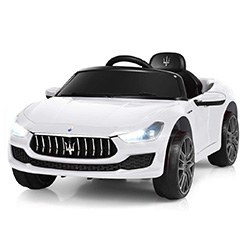 One of the best toys for 2 year old boys hands down is this mini Maserati replica that can be driven and also maneuvered via remote control. The amazing electric car is packed with features including safety harnesses, foldable rearview mirrors, working doors, a horn, and a working MP3 player. For children who are too young to drive alone, the remote control lets parents steer and power the vehicle, allowing young boys to sit back and enjoy the ride. As your young man grows, he will be able to use the accelerator pedal, active steering wheel, and realistic console to drive himself around. A present any child will love, the officially licensed Maserati Ghibli electric car is a toy children can use for years to come. If you're interested in a different model to the Maserati, alternative options include the
Mercedes Benz G65
,
Audi TT RS
, and a
Jeep
.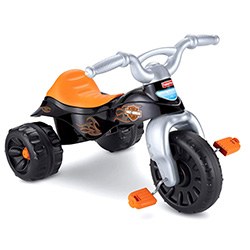 Moving away from cars, another cool ride-on gift for 2 year old boys is a pedal-powered motorcycle. The Harley Davidson Tough Trike is an item young boys can pedal around, expending all that energy! The little three-wheeler features a secret seat compartment, easy-grip handlebars, stable wheelbase, durable tires, and large foot pedals. A great gift idea for adventurous young boys, the trike is also available in a
Thomas The Tank Engine
theme.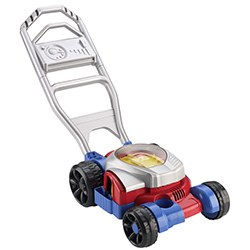 If there's one thing we can be sure of, it's that kids love bubbles! The most helpful bubble machine on the market, the Bubble Mower produces realistic mower sounds as boys push it around to produce an endless stream of bubbles. As the mower is pushed along, the motor can be seen spinning, while bubbles are released from the right-hand side. The mower can be rolled on any surface and is an entertaining outdoor gift young boys will enjoy.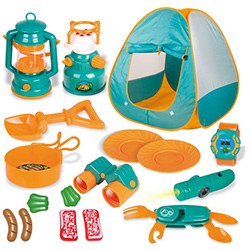 If you're searching for versatile 2 year old gift ideas, the next item definitely checks the box. The Kids Play Tent is both an outdoor and indoor gift that provides a fun and safe personal space, separating him from the outside world. The tent comes with an array of extras for setting up a play camp, including a pretend oil lamp and stove. While the stove and lantern are battery-powered, the plates, binoculars, shovel, and utility knife are fun utilities he can play with straight out of the box. A great gift for creating a reading, napping, or daily play space, the pop-up Kids Play Tent is easy to set up wherever he wants.
Gifts For 2 Year Old Boys: Musical
The following toys for 2 year old boys all have one thing in common – music! Interactive toys for toddlers are always engaging and well-received, particularly when they also have a good beat!
The first musical gift idea for 2 year old boys is a dancing plush toy from the children's hit Baby Shark song. The official Pinkfong Baby Shark dancing toy swirls around like it's swimming while singing a variety of different songs. To make him sing and dance, simply tap the top of the sharks head for the official Baby Shark song, or press his fins to listen to one of the two bonus songs! The adorable super soft musical plush toy sings all songs in English, includes replaceable batteries and is available
bundled
with a song doll.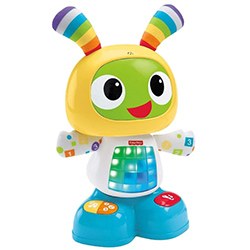 Another one of our musical gifts for 2 year old boys is the interactive Bright Beats Dance & Move toy. BeatBo the dancing robot offers a ton of fun and engaging musical options that will keep kids occupied for hours on end! He has a tummy made up of LED lights that flash and change as he dances. BeatBo features 3 modes of play: Learning & Games, Dance & Move, and Record & Remix. The Learning & Games mode teaches colors, counting, and the alphabet, while the Record & Remix mode plays back recorded messages in his song. The funky dancing toy also comes as
BeatBowWow
the singing dog, and modern
Smooth Moves Sloth
.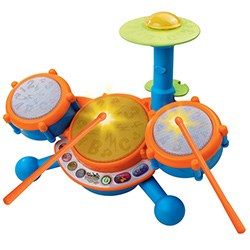 One of the coolest toys for 2 year old boys who have shown an interest in making a racket is a mini drum kit. The KidiBeats children's drum set features four modes of play, LED-lit pads and cymbal they can strike, and an adjustable sound button to trigger funky sound effects. In addition to having a fun time playing along with music, the KidiBeats has many educational benefits. The drum set also teaches letters and numbers, while developing creativity and visualization memory. Musical, fun, and educational, the KidiBeats will endure years of beatings from hours of play.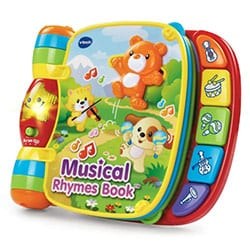 The last of our musical toys for 2 year old boys is an engaging little rhyme book that's great for both reading time and playtime. The Musical Rhymes Book contains six classic nursery rhymes such as Old MacDonald Had a Farm and Hey Diddle Diddle. The little man will love to play the five vibrant piano buttons and turn the pages to his favorite illustrations. The book also features play pieces that twist and slide and two modes that contain over forty songs and sounds.
Gifts For 2 Year Old Boys: Educational
If you're searching for educational toys for 2 year old boys, the following gifts are the perfect fit. From colors, numbers, shapes, and the alphabet, these gifts foster learning and will develop those fine and gross motor skills too.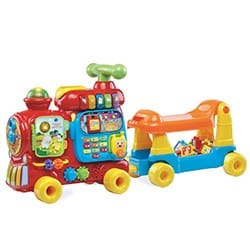 The first toy in our educational section is a large versatile train that encourages young boys to learn while playing. Vtech's Sit-To-Stand Ultimate Alphabet Train is a ride-on, floor play toy, pull-cart, and walker, all rolled into one! The colorful train features ten activities and teaches letters, numbers, music, colors, and animals. The two-piece train comes with thirteen blocks that are stackable and teach the alphabet when inserted into the train slot. In addition to the blocks, the train features rotating gears, a storybook, walkie talkie, piano buttons, and number pads. Capable of playing over one hundred songs, phrases, and sounds, this interactive train is sure to be a young boy's favorite for years to come.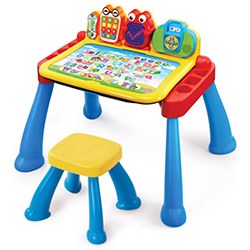 One of the best educational toys for 2 year olds, this desk places young boys into an engaging learning environment. The Touch and Learn activity desk focuses on music, the human body, alphabet sounds, numbers and counting, and fruits and colors. Activity mode allows young boys to insert any one of the five cards, pressing on the object to explore letter and word associations. Boys can use the cute phone pad to call friends and play over twenty music melodies on the little winking radio. In addition to all of its educational and musical functions, the activity desk also opens to reveal a chalkboard, easel and storage compartment for storing chalk, crayons and more. One of the most comprehensive learning gifts for 2 year old boys, the Touch and Learn desk is packed with so many creative and fun tasks.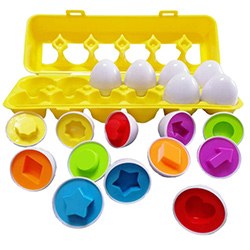 One of the more subtle learning toys for 2 year old boys, the Matching Eggs are a very simple, yet engaging battery-free gift idea! The Matching Eggs come in a carton of twelve and feature colored shape combinations that can be pulled apart and fitted back together. This egg-cellent set is great for teaching young children hand-eye coordination, color recognition, and dexterity, all without electronics.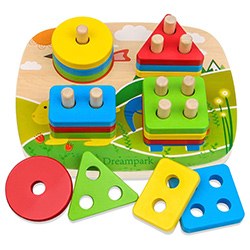 Another fun and simple educational gift for a 2 year old boy is a wooden block set for matching shapes and colors. Made using water-based paint and high-quality wood, the vibrant set includes a colorful board with sixteen pieces. The pieces come in red, green, blue, and yellow, and stack by geometric shapes. This simple and effective wooden toy teaches young boys how to match shapes with corresponding holes and to stack them in order of color.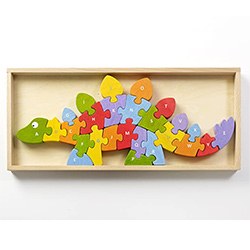 What young boy doesn't love dinosaurs? The creature that continues to capture the imagination of children and adults alike, has been made into a fun and creative learning aid. An advanced step from the wooden shape toy above, this awesome dinosaur puzzle uses the alphabet to help construct a colorful stegosaurus. Using all twenty-six letters, young boys can use the order of the alphabet to gradually build a colorful puzzle. The puzzle playset contains all of the upper case letters on one size, while lower case letters are found on the reverse. For a simpler puzzle that teaches numbers instead of the alphabet, the
Chameleon
Bilingual Puzzle features fifteen pieces to help children learn numbers.
Gifts For 2 Year Old Boys: Books
Spark their interest in reading and storytime with the following gifts for 2 year old boys. Presenting a range of captivating topics – from confidence and compassion to exploratory and learning tools, these carefully selected books will make the perfect gifts for toddlers.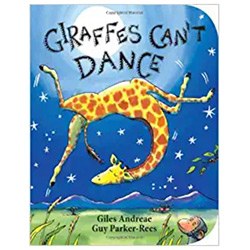 The touching, animated book Giraffes Can't Dance is a much-loved classic story tale about being true to yourself and finding your own tune. Gerald is a tall giraffe, who very much wants to dance, but his crooked knees and thin legs make it rather difficult for him to do so! After being shamed by the other jungle animals at his attempts, Gerald receives some positive words of encouragement from an unlikely friend who ultimately helps him dance to his own tune. With fun, rhyming text and humorous illustrations, Giraffes Can't Dance is an inspiring story for toddlers to learn about the importance of accepting their differences and to believe in themselves.
Number thirty-one on our gifts for 2 year old boys list is a construction themed Peek-a-Flap book for added fun during reading time! The DIG! book animates several construction scenes that feature trucks, cranes, diggers and more. Young boys can easily open and close the 12 contained flaps to reveal hidden peek through surprises. The highly interactive Peek-a-Flap books are available in numerous stories and themes including
Zoo
,
Moo
,
Who
, and
Noah's Ark
.
32. Interactive Farm Book
From The World of Eric Carle series comes this interactive book that gives children a multisensory reading experience. Around The Farm is a fun sound book that features beautiful artworks in the style of The Very Hungry Caterpillar. The book includes thirty different sounds that align with animal illustrations, further stimulating the minds of young readers. Young boys can hear the moo of a cow, the bark of a dog, and hiss of a snake as they progress through the pages. Around The Farm is a great book for teaching young boys animals, sounds, and visual matching.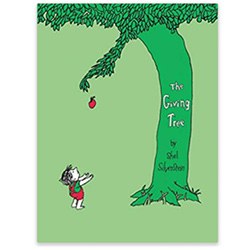 If you're searching for gifts for 2 year old boys to help guide them towards generosity and unselfishness, then this unforgettable story is the perfect present. "Once there was a tree… and she loved a little boy", is both the opening line and theme throughout the entire story, which follows the relationship between a selfless tree and a young boy throughout the years. With only a few words and simple line drawings, The Giving Tree is a poignant classic tale, offering a touching open interpretation of the gift of giving and the serene acceptance of another's capacity to love in return.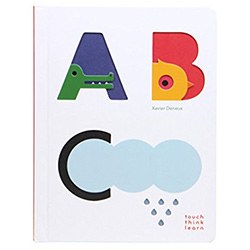 The final book idea for young boys is a beautiful touch and feel book with minimalistic style illustrations. A fun and quiet sensory gift for young boys is the Touch Think Learn ABC book. The book aligns all the letters in the alphabet with images, while the illustrations themselves contain elements and shapes within the letters. A great learning tool, children can touch the embossed and debossed images and letters to get a better feel for shapes and how to identify them in the animated world.
Gifts For 2 Year Old Boys: Usable
Are you searching for practical gifts for 2 year old boys? The following gifts have been specifically selected that are both usable, purposeful, and engaging for little minds too.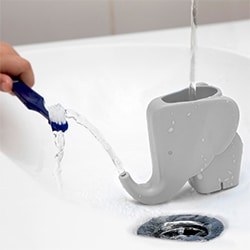 The first usable gift idea for a little man is this adorable little elephant helper. The Jumbo Jr. faucet fountain helps young children reach water flowing from the tap. To use, simply hold the elephant under running water and he will redirect the flow through his trunk, making it easier to reach. Available in light blue, grey, and a set of two, Jumbo Jr. is the perfect companion to help encourage children when brushing teeth.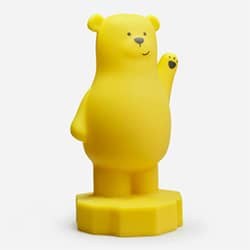 Gift thirty-six on our gifts for 2 year old boys compilation is an adorable nighttime companion that will brighten up his room. The Bear Lou LED night light is a fun cartoon style bear that can be carried around like a toy during the day and left on the benchtop as a light at night. Bear Lou is a fun and adventurous gift idea for young boys that can be his best friend and a nighttime utility, watching over him as he sleeps.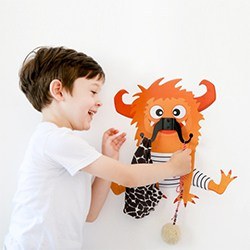 One of the best gifts for 2 year olds intended to liven up his bedroom and keep the place tidy, is this funky wall hanger. Zooey Mustache Monster is a decal wall hanger that adds a touch of fun with keeping his room in order. The loveable little monster features a strong metal coat rack representing his mustache. This unique decoration is functional, easy to install, and adds light-hearted humor to his personal space. So, if you're still wondering what to get a 2 year old boy for his birthday or Christmas, Zooey Mustache Monster could be your answer!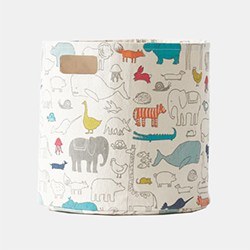 A fun way to teach him to put his toys away, the Noah's Ark storage bin is a beautiful little bucket perfect for books, toys, or even dirty clothes! The canvas storage bin features a colorful array of cartoon animals such as elephants, whales, ducks, and jellyfish. The bin is approximately a foot tall and makes for a great place to store all of his favorite things. After a few design alternatives? In addition to this Noah's Ark version, the Pehr storage bins also feature beautiful modern rocket, alphabet, and celestial design options.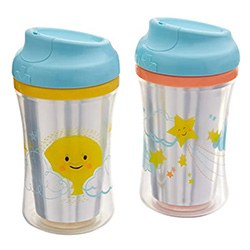 A fun, portable, and usable gift for 2 year old boys is a vibrant cup set that will endure knocks and biting. The Nuk hard spout sippy cup features a child-safe flat rim, Arctic wrap insulation, and a dishwasher safe construction. The cute animal illustrations depict a fox, owl, whale, and fish across the two cup set. In addition to the vibrant green and blue color combinations, the funky design is also available in vibrant purple and red designs. The Arctic wrap keeps contents cold for up to six hours, while the leak-proof design helps prevent spills and mess.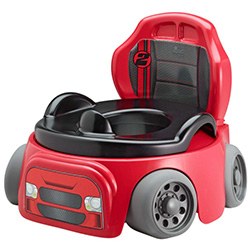 One of the coolest potty systems you will ever see, this little race car encourages young boys to begin toilet training. The First Years Training Wheels Racer will have your little man racing to reach the potty when he gets that funny feeling in his tummy! The racer themed potty system features a mess-free high pee shield, an easy to clean lift-out system, and detachable ring parents can also place on the family toilet. With handles for additional balance and a skid-free bottom to reduce slip, the Training Wheels Racer is the perfect two-in-one transition utility from potty to a big boy toilet.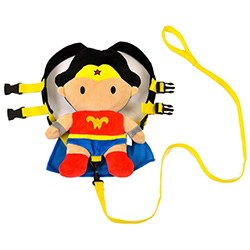 41. Travel Safety Harness
An item every parent needs, this safety harness is a superhero that prevents your young boy from getting away. The two-in-one Batman child safety harness is a leash and friendly travel companion rolled into one. Parents get the benefit of the secure safety rope, while children can bounce around with their newfound friend riding on their back. The harness features a detachable leash that extends up to three feet, adjustable straps, and a small storage pouch for toys or snacks. A funky little superhero gift idea for 2 year old boys, the Batman safety harness will prevent him from running into trouble.
Gifts For 2 Year Old Boys: Soft
Unsure what toys for 2 year old boys will spark their interest? It's hard to go wrong with a soft toy! These adorable plush characters will get plenty of hugs and are perfect for imaginative play too.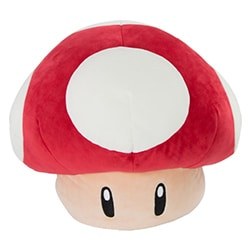 The first of our soft gift ideas is one an old school gaming Dad will love as much as the lucky young man. Give young boys a boost with a plush Super Mario Mega Mushroom! The officially licensed red and white spotted mushroom toy is large enough to enjoy endless hugs and cute enough to warrant them. The stuffed toy is filled with fiberfill stuffing and made from 100% polyester for a smooth and durable outer shell. Whether for birthdays, Christmas, or other special occasions, this powerful vegetable friend will be a cozy companion and play friend for years to come.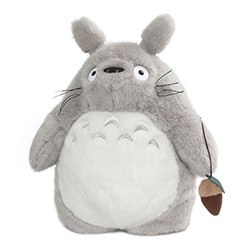 The next of our gifts for 2 year old boys is an animated character from the 1988 Japanese fantasy film My Neighbor Totoro. The giant Totoro is featured here as a cute and fluffy stuffed backpack children can use to pack their favorite toys and snacks. The officially licensed Totoro backpack features adjustable straps, a zipper closure, and fiberfill stuffing. Standing sixteen inches tall, the friendly giant is a dependable friend little boys can carry with them wherever they go.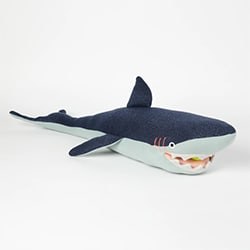 One of the most awesome plush toys for 2 year old boys, this charming organic cotton shark turns a scary sea creature into a cute cuddly friend. Constructed using a unique silver metallic blue thread, the Meri Meri Vinnie Shark comes with dinner attached in the form of a removable neon fish! The whopping three-foot-long shark is a special gift for all occasions and the perfect bedside buddy for any young boy.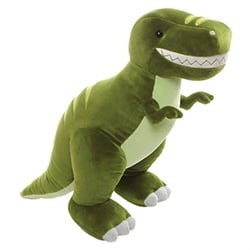 Is he a fan of dinosaurs? Then you can't go wrong with the Chomper T-Rex Dinosaur! Featuring a 21-inch gleaming Tyrannosaurus Rex, this friendly plush toy is sure to become his next best buddy. With razor-sharp teeth sporting a smile from ear to ear, the Chomper T-Rex is a lovable toy that will excavate his curiosity and inspire his imagination.
Gifts For 2 Year Old Boys: Wearable
If they already have a plethora of books and toys, then perhaps you're after wearable gifts for 2 year old boys? From stylish accessories to cozy wearables, we have selected a few unique pieces to add to their little wardrobe.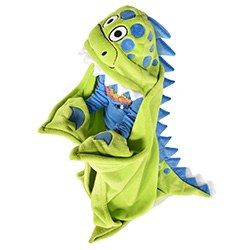 What better way for kids to get warm and cozy, than with an animal hooded blanket! Half blanket, half costume, the wearable blanket will keep boys warm on cold nights, adding a hint of fun and adventure in the process. The blanket features an adorable hood designed to reflect an animal, two hand slot paws, and a tail on the backside. The Lazy One animal blankets are available in numerous fun animal themes including a fox, horse, wolf, and dinosaur.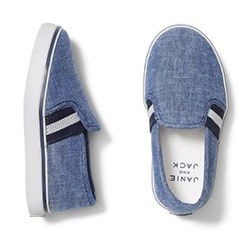 Number forty-seven on our gifts for 2 year old boys list is a fashionable accessory he can wear outdoors on warm summer days. The Jane And Jack slip-on shoes are a sturdy, chic, and versatile sneaker made to endure outdoor play while helping him look like a handsome little man. The chambray stripe sneakers are crafted from linen and cotton, featuring contemporary stripes with a material sole. A perfect wearable gift idea for weekends and day trips, the sneakers are designed to brave those toddlers years and be passed down to siblings, or donated for someone else to love.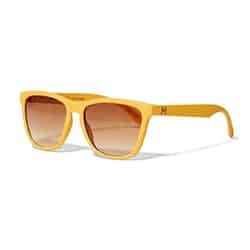 Possibly the most stylish gift on our list, these muted matte sunglasses are fit for every mood and outdoor adventure. The fun matte kids sunglasses will protect his eyes from the sun's rays while making him look cool in the process! Featuring UV lenses, polyurethane frames, and comfortable flexible rubber arms, the versatile Babyshop range offers many styles and color options for little faces.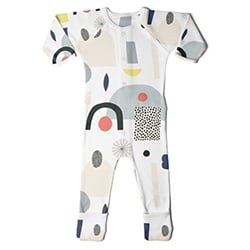 With the obvious benefits of chemical-free clothing, the next gift idea is perfect for nighttime wear. The Footie Pajama is an artfully designed onesie that is made from comfy organic cotton and bamboo viscose. The boy's garment is breathable, soft, and naturally antimicrobial, with an integrated "Mum flap", allowing for convenient easy nappy access! Featuring flip toes and a snap fastening, this funky little footsie is a gift idea that offers a comfortable night's sleep.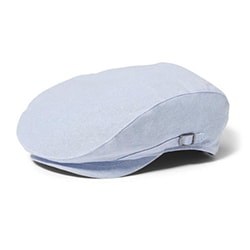 Another one of our cool wearable gifts for 2 year old boys is a cute little hat for dressy occasions. The Oxford cotton newsboy cap is a classic timeless design recreated in a modern Zen blue tone. The perfect gift to finish a neat look for the little man, the cap features an elastic back for a close fit and a side buckle accent. The newsboy cap is fully lined on the inside, made of 100% cotton, and can be easily cleaned in a washing machine.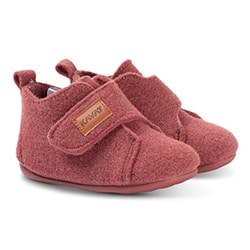 The perfect pair to keep his little feet comfy and warm are these cozy shoes from the Swedish brand, Kavat. The Ulvshyttan TX shoes have been crafted from a soft and warm wool blend with a durable contoured natural rubber outsole. The shoes are perfect for cooler days outdoors, or even to wear around the house. Featuring a wide opening to easily slip on and off his feet, as well as a simple Velcro closure, the added bonus is that they are even machine washable!
Gifts For 2 Year Old Boys: Decorative
If you're still stuck with ideas for gifts for 2 year old boys who seem to have it all, perhaps some unique decor pieces are the answer. From vibrant wall art to unique accessories, the following gifts will brighten and enhance any toddler bedroom or playroom.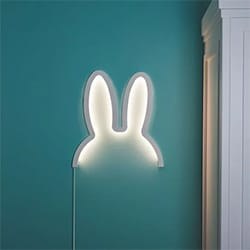 The first item in our decorative gift ideas for boys section is a cute little set of ears that will brighten up his room. The Miffy Mood Light adds a minimalist playful touch to any young boys bedroom. The LED bunny light is perfect for hanging on the wall or resting against a table, offering ample light with a captivating visual effect. Measuring 15-inches tall, the dimmable LED rabbit ears are a charming room utility, filling any space with wonder and excitement.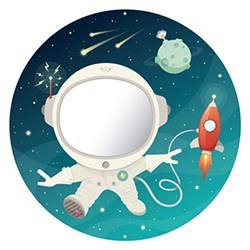 The next of our gifts for 2 year old boys is the perfect gift for an aspiring little astronaut. The Space Kid mirror and wall decal set is a piece of playroom or bedroom decor, designed to inspire, liven, and also provide functional use! The image features an astronaut floating in space attached to his rocket, with asteroids and stars all around. The mirror rests within the spacesuit helmet, allowing young boys to see their reflection as an interstellar explorer. This fun and adventurous wall decal is made of vinyl, while the mirror's reflective surface is a shatterproof acrylic. A great birthday and Christmas gift idea for young boys, the space kid mirror decal will aid creative roleplay while breathing life into barren walls.
If you're after an elegant gift idea and are looking to stay clear of clothes and toys, a beautiful canvas wall art piece is a great place to start. The Mama and Me II canvas print depicts a heartwarming Mama and baby koala illustration printed in soft, muted tones. This wonderful artwork is available in a variety of sizes starting from 16 x 16 inches, all the way to 48 x 48 inches. Featuring a museum-quality print with a plethora of frame colors and styles to choose from, the Mama and Me II wall art will find a nice resting place on his bedroom wall.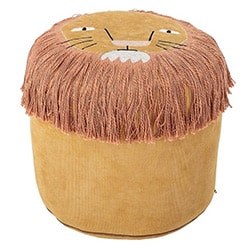 Another creative and fun gift for 2 year old boys, this animated pouf provides a fun seat he can rest on. The unique jungle-themed lion pouf is a cool decorative furnishing that will look great in any boys bedroom. Made from cotton and polyester, and standing sixteen inches tall, the strong and sturdy seat can withstand up to two-hundred and twenty pounds of weight! From roleplay to reading time, the lion pouf works as decorative furniture, a cushy seat, and a comfy footrest.
Soft, unique, and flexible, the next gift idea is a furnishing, headrest, and soft toy rolled into one. The rocket decorative pillow adds simple sophistication to his bedroom while capturing his imagination. This novelty pillow features a minimalist blue cotton and polyfill design and measures over 16 inches long. The rocket is a versatile gift he can zoom around with by day, lay his head on in the afternoon, and snuggle up to while sleeping at night.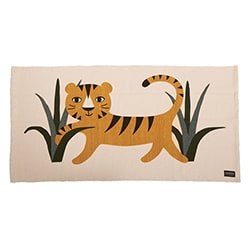 The final idea on our gifts for 2 year old boys list is a cute little floor rug. The organic cotton tiger rug is a fun bedroom accent that can be moved around and used as a sitting spot or play space. The rug features a smiling baby tiger, standing amongst the bushes waiting to play! Certified free from harmful substances, this lovely handwoven rug is also available as a
rabbit
,
elephant
, and even a
pineapple
design.
Searching for more than Gifts For 2 Year Old Boys? Check out some of our other great list for more awesome gift ideas.