Wini Gifts is supported by our readers. At no additional cost to you, we may earn a small commission from the purchases you make using our links.
Learn more
From thoughtful keepsakes to fun gadgets and the latest tech, we have put together a selection of the best sweet 16 gift ideas the birthday girl is bound to adore. A landmark occasion when your little girl officially becomes a young lady, this significant coming of age event calls for something extra special to commemorate this milestone. Whether you're throwing her a lively sweet 16 party or hosting an intimate dinner, we are sure our unique gift guide contains the perfect gift for her to complement this special celebration.
The most notable and memorable sweet 16 gifts are those thoughtful and sentimental gifts from the heart. From unique personalized pieces to a creative poster or memory book, the below section contains a great selection of beautiful jewelry and keepsakes that are sure to be on every young girls gift list.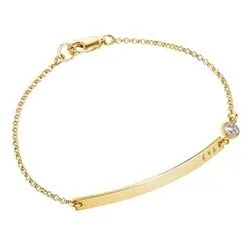 If you're searching for the perfect gift to commemorate this special occasion, a stylish personalized bracelet makes for a beautiful, treasured keepsake. Modern and dainty, the unique design presents a slim bar style bracelet that can be customized to include her name, initials, or significant date. Further personalized with a sparkling birthstone accent, this gorgeous 14K gold-filled metal bracelet is a classic jewelry staple for everyday wear.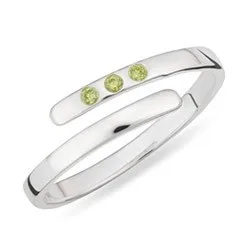 One of the most novel sweet 16 gift ideas is this eye-catching birthstone ring. A modern take on a traditional birthstone or promise ring, the unique design presents an open ring adjustable sterling silver band with three dazzling lime green Peridot stones – the chosen gemstone to celebrate a 16 year anniversary. Also available in
other birth month gemstones
, or perhaps a more
classic birthstone ring
style, this is one special jewelry gift she will cherish for years to come.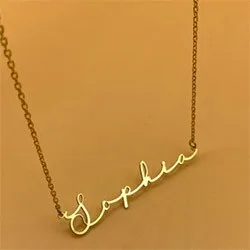 Any teenager will be the envy of her friends with this gorgeous name necklace! A wonderful gift to commemorate a very special occasion, the pretty jewelry piece contains her name, elegantly presented in a beautiful handwritten script attached to a dainty cable chain. Featuring expert craftsmanship, this charming keepsake is available in 18K solid gold or 14K gold, rose gold, or white gold options.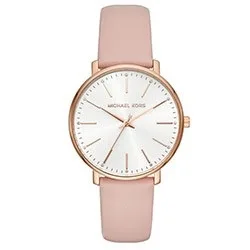 A jewelry gift for her birthday that will be treasured for years to come is a beautiful timepiece. This iconic Michael Kors watch presents a graceful feminine design with a touch of modern elegance. Featuring quality craftsmanship, the Pyper collection watch presents a pink leather band with rose gold accents and subtle sparkling embellishments. Seamlessly fusing glamor and durability, this chic Quartz movement watch features a sleek round stainless steel case with a scratch-resistant mineral glass cover and is also water-resistant up to 165ft.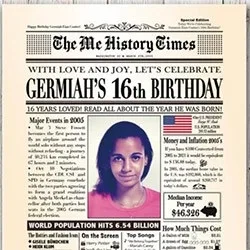 If you're searching for the perfect keepsake sweet 16 gifts for girls, this personalized birthday poster is a wonderful memento to commemorate this special occasion. Featuring a highly creative design, the newspaper layout presents a range of significant events and trends from the year she was born. From what was playing at the movies to the most popular songs at the time, the custom piece also includes a birthday headline and can be produced as high-quality framed or unframed artwork or as a canvas print.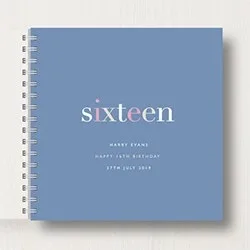 A thoughtful gift any young lady will treasure is this beautiful handmade memory book. The personalized book presents a 24-page square format spiral-bound album that is perfect as an event guestbook, scrapbook, or even personal photo album. Featuring customizable cover text to commemorate the landmark occasion, this modern memory book is available in 6 pretty background colors, including stylish soft pink, mint, and dark mauve options.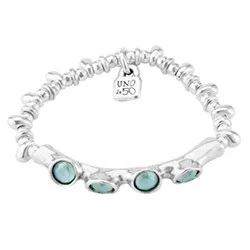 A special piece of jewelry for the very special birthday girl, this striking handmade bracelet is bound to make a lasting statement. The beautiful bracelet presents a highly creative design featuring a series of silver-plated pieces and Swarovski crystals in varying shapes and sizes. Presenting a captivating blue and turquoise green matte effect, the intricate and modern abstract style of this bracelet is a one-of-a-kind accessory she is bound to adore.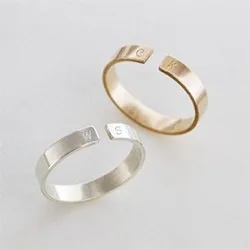 One of the best sweet 16 gift ideas for a young woman to commemorate this significant occasion is a unique monogram ring. A contemporary take on the traditional ring, this personalized piece presents a stylish open style ring with split engraving. Expertly handcrafted, the ring can be customized to feature her initials, a significant date, or even unique symbols to suit her personality and is available in beautiful sterling silver, stunning 14K gold vermeil, or on point 14K rose gold finishes.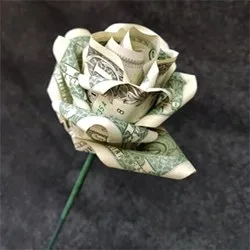 A highly unique gift idea for a dear family member or close friend is this striking money rose. A wonderful gift for spending or a beautiful keepsake, the creative design presents a pretty rose, intricately designed using actual money! Featuring expert craftsmanship, including curled finishing to replicate real rose petals, this stand-out gift can be assembled using a choice of dollar bills to create the value of your choice.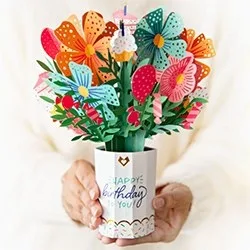 A wonderful and unique gesture to surprise your friend on her birthday is a lovely bunch of flowers. A floral bouquet of a different kind, this striking card presents a creative, intricate design featuring a standalone piece that pops up to reveal a vibrant assortment of pretty florals, cakes, and candy! Featuring a 'Happy Birthday To You' message written on the base of the bouquet, this charming gift makes for a beautiful, lasting centerpiece for her to display.
When it comes to practical and fun 16th birthday gifts for her, hair and beauty accessories are a given! From luxurious scrunchies to a very handy, on-trend organizer or vanity mirror, below you'll find a unique selection of stylish accessories to pleasantly surprise her at her sweet 16 party.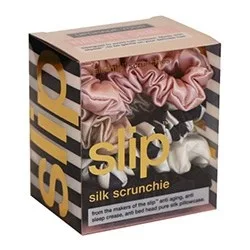 Fashionable and practical, these stylish scrunchies are the perfect gift any 16 year old girl will adore. From the makers of the original Slipsilk pillowcase, these beautiful silk scrunchies are produced using the same anti-sleep crease and anti-bed head pure silk covering on specially selected elastic. The most gentle of scrunchies to protect her delicate hair, this gift pack contains five midi scrunchies in trending black, pink, caramel, white, and navy stripes that are perfect for all-day and night wear.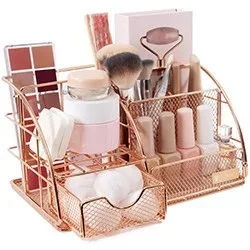 A fun and stylish gift for your sister or best friend is this modern makeup organizer. The perfect gift for 16 year old girls who enjoy all things makeup, this cute caddy is a practical gift to ensure all her products and accessories are stored neatly in one place! The modern organizer features six compartments of varying sizes with a practical and stylish open mesh design that is perfect for storing makeup, brushes, nail polish, and plenty more.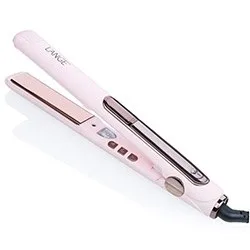 One of the most fitting sweet 16 gift ideas, this gorgeous L'Ange hair straightener will soon become her go-to for beautifully styled hair. The stylish hair straightener features 100% titanium rose gold plates embedded with cutting-edge infrared technology to lock in and maintain moisture throughout each stroke. With a durable, stain-resistant, lightweight, and ergonomic design, this amazingly easy to use hair straightener is perfect for styling straight, curly, or wavy looks, always producing smooth and gorgeous salon hair that will last for days.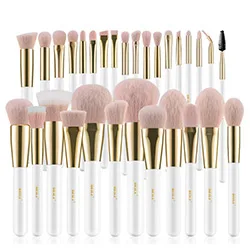 Any young lady will appreciate this stylish makeup brush set containing everything she needs to experiment and express herself. The professional collection presents an extensive 30-piece tool kit consisting of premium eye, face, and lip brushes that allow her to expertly recreate any makeup look with ease. Featuring super-soft synthetic nano-fiber bristles encased in sleek gold-toned ferrules and fitted with a wooden ergonomic handle, this versatile tool kit will make blending, lining, highlighting, and contouring a dream.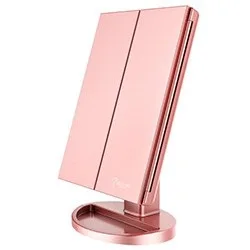 Every young lady can benefit from a high-quality makeup mirror to aid flawless application of cosmetics, guide hairstyling, or even primping. One of the best portable vanity mirrors on the market the birthday girl is bound to adore, the BESTOPE makeup mirror presents a compact tri-fold, light-up design with both natural and soft lighting options. The mirror includes an astonishing 21 built-in LED lights controlled by a touch sensor switch, so she can precisely adjust the lighting she requires in any environment. Featuring 180-degree free rotation for ultimate flexibility, this amazing mirror also includes both 2x and 3x magnification for her to clearly view facial features or minute details and is easily powered via USB or battery operation.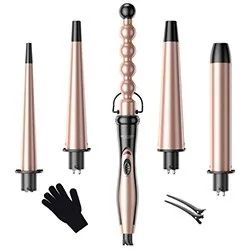 This premium curling wand set is the perfect gift for every teenager who loves to experiment with new looks and styles. The comprehensive curling iron set presents a selection of handy tools for her to easily create a variety of healthy, smooth, and shiny curls. Featuring five interchangeable barrels to recreate unlimited styling effects – from beachy waves to tight curls, the wand also includes a handy automatic shutoff feature and comes with a heat-proof glove and two hair clips.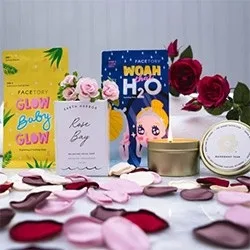 When it comes to indulgent self-care, one of the best sweet 16 gifts for her is this luxurious spa set. The Don't Hate, Hydrate! gift set is the perfect bundle for a pampering night in. Featuring a playful selection of rejuvenating goodies, including a Facetory Woah That H20 sheet mask, Glow Baby Glow sheet mask, Earth Harbor Naturals rose facial bar and an inciting Honey Hutch mahogany teak candle.
The section below contains a great selection of the most stylish and practical sweet 16 birthday gift ideas. From personalized pieces to on-trend clothing and utilities, she is bound to appreciate these chic and purposeful gifting options.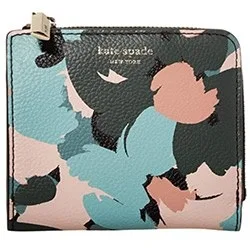 If you're searching for a stylish and practical gift for your daughter, granddaughter, or niece, this gorgeous Kate Spade wallet is one of the coolest gifts on our list that she is bound to fall in love with. Crafted from beautiful pebbled leather with luxurious gold-toned metal hardware, the outer design presents the perfect fusion of dark and pastel tones to create an intriguing abstract brush stroke pattern. This pretty bi-fold zip wallet is the perfect size for everyday use, featuring six credit card slots, billfold, coin compartment, and a handy ID window.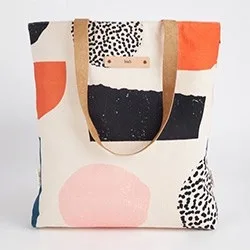 When considering sweet 16 gift ideas, a unique personalized gift is one that is always welcomed. Seamlessly fusing design and function, this pretty snap tote is the perfect accessory for carting her daily necessities. Made from 100% durable cotton, the striking tote features a vibrant abstract design with a beautiful foil-pressed leather tag featuring her name or initials, brushed copper snap closure, and butter-soft leather straps for a luxurious finish.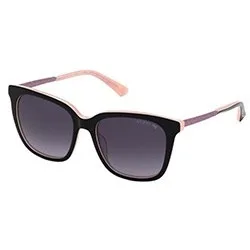 These stylish Guess sunglasses are a luxurious gift to surprise your sister or best friend at her sweet 16 party. The designer women's sunglasses present a youthful fashion-forward design featuring elegant full-rim square lenses that will suit any face shape. Made from lightweight and 100% hypoallergenic high-grade acetate, these modern wayfarer style sunglasses will block 100% of UV rays whilst providing optimum visibility and exuding effortless chic.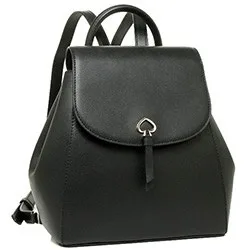 A great accessory for a young lady is this gorgeous, versatile backpack. The Kate Spade Adel backpack presents a beautiful flap backpack that is just as perfect for school days as it is weekend outings or dinner dates with friends. Crafted from premium leather, the backpack features a pretty Kate Spade jacquard lining with an internal zip pocket, handy top handle with adjustable straps, and is branded with the iconic Kate Spade logo and available in 4 stylish and contemporary colors.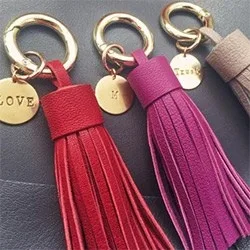 If you're searching for 16th birthday gifts for a young lady who has just started learning to drive, a personalized keychain is a unique and thoughtful gift she will really appreciate. The beautiful key tag presents striking gold-toned hardware customized with an elegant hand-stamped brass disc featuring her initial. A luxurious leather tassel tag available in a wide choice of contemporary colors adds the perfect finish to this stylish accessory.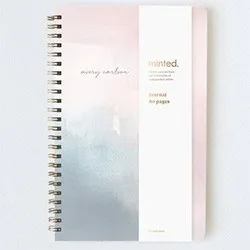 Every young lady adores beautiful stationery, which is why this personalized journal is a great 16th birthday gift idea she will go to time and time again. This lovely custom notebook presents a mesmerizing pastel-toned watercolor pattern branded with her name and is the perfect place to store her many thoughts, ideas, aspirations, or creative sketches. With the choice of lined, blank, or grid pages, the 80-page journal is finished with stylish rounded corners and a clear protective cover and is also available in planner or address book format options.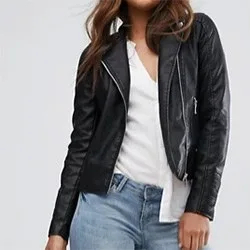 Exuding classic, edgy style, this cool faux leather jacket is a unique gift your daughter, granddaughter, or niece will fall in love with. The Vero Moda biker jacket presents an alluring faux leather outer with functional pockets, asymmetric zip fastening, and stylish zipped cuffs. Also featuring subtle, stylish details that draw your attention, this statement jacket is a great gift for 16 year old girls, presenting a youthful wardrobe staple with a practical edge.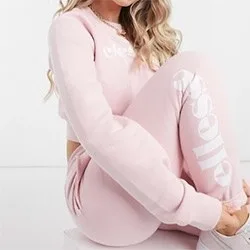 When it comes to sweet 16 gift ideas that resonate effortless chic, this tracksuit set is surely one of them. Taking a fun trip down 90's memory lane, the Ellesse tracksuit set presents a laidback and stylish ensemble that is just as suited for comfy wear at home as it is at the gym or whilst out and about. The set includes a youthful cropped crew-neck sweatshirt and matching slim tapered joggers with elasticated drawstring waist and cuffs, all featuring the unmissable iconic streetwear branding.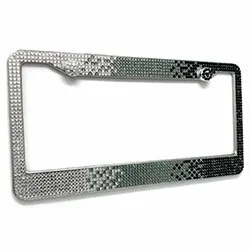 A fun 16th birthday gift idea if she's just acquired her first car is, of course, a custom license plate frame to personalize her ride. If she appreciates bling and all that glitters, this sparkling black ombre license plate frame is one car accessory that is sure to stand out! The premium plate frame is crafted with fine precision, featuring luxurious black, smoke grey, and clear facet cut glass crystals that gradually blend into a shimmering ombre pattern. Crystals are secured with industrial-strength adhesive on a durable rust-free metal frame, ensuring the car accessory is completely waterproof and also easy to install.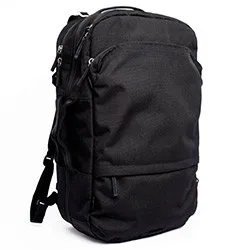 Whether it's a weekend camping trip with family or friends or a short trip to explore the big city, a quality travel backpack is a unique and inspiring great idea for any young woman. Perfect for adventures large or small, the Pakt Travel Backpack presents a generously sized dual compartment backpack that is built to withstand the rigors of travel. Including a waterproof design with maximum breathability and carrying support features, the Pakt backpack is built for everyday comfort and travel versatility.
From the latest innovative tech to the ultimate craft and design devices, the below section contains an amazing selection of fun and engaging sweet 16 gifts for girls.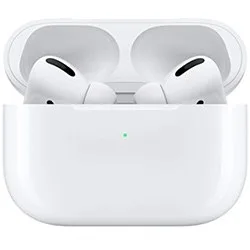 A great idea that the birthday girl can't help but fall in love with is a pair of AirPods Pro. These amazing headphones are a thoughtful gift she can enjoy whilst traveling to school, exercising, or watching movies at home. Featuring active noise-canceling and transparency mode, the wireless headphones will allow her to precisely optimize the balance between external environments and the audio heard through the speakers. Fully compatible with the entire range of Apple devices, AirPods Pro are both sweat and water-resistant, come with a wireless charging case, and also features soft, tapered silicone tips for a truly customizable fit.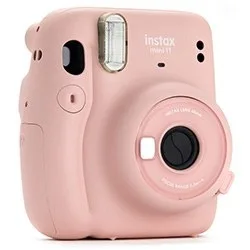 One of those simple and entertaining sweet 16 gifts she will enjoy is an instant camera! The Fujifilm Instax Mini presents a compact instant camera that is fun and easy to use. Featuring automatic exposure and even a playful selfie mode, all she has to do is point and shoot to create lasting, tangible memories. Available in 5 pretty colors to suit her personality, this cute camera set comes bundled with a twin pack of film, a groovy case, and a variety of decorative accessories.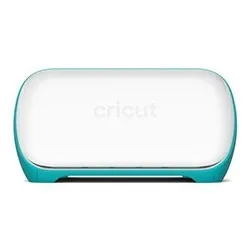 A highly unique gift idea for teenagers who enjoy designing and DIY is this ultimate crafting machine. The all-encompassing Cricut Joy is a new and innovative crafting device that offers infinite possibilities for designing, cutting, and printing cards, labels, stickers, banners, and so much more. Incorporating Bluetooth technology for seamless operation, this fun and compact machine utilizes a variety of common crafting materials, allowing her to create custom stationery, organize her space, decorate her room, or create signage and decor for special events.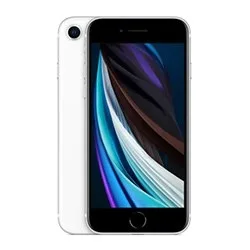 Surely one of the most wanted sweet 16 gift ideas for daughters everywhere is a brand new smartphone. The most popular Apple iPhone at an affordable price, the new iPhone SE presents a sleek, slimline, lightweight design packed with incredible features. Presenting a crystal clear 4.7-inch retina display with Touch ID and high definition photo and video from both front and rear-facing cameras, the iPhone SE also includes superior battery life with both fast-charge and wireless charging capabilities. This phone also comes conveniently bundled with the perfect wireless phone plan for all her social and study needs, offering unlimited data, talk, and text.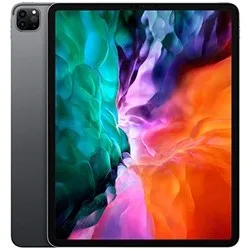 One of the most practical and wanted sweet 16 gift ideas on every girls gift list is the latest iPad. The amazing Apple iPad Pro takes a tablet to the next level, presenting the ultimate fusion of laptop and tablet to create one powerful device. Featuring a crystal clear Liquid Retina display, with an A12Z Bionic chip for lightning-fast processing, this sleek and stylish device is also compatible with fun and useful accessories, including the Apple Pencil and Magic Keyboard, making it the perfect companion for both study sessions and recreational play.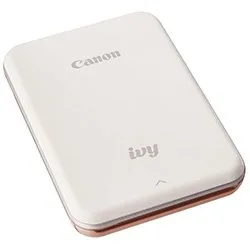 33. Portable Photo Printer
A wonderful gift for your sister or best friend to create lasting memories whilst on the go is this sleek and compact portable photo printer. The Canon IVY presents a mini photo printer that will easily connect to her smartphone or social media to print cute 2 x 3-inch photos with a fun peel and stick back! Featuring a Canon IVY app that provides playful customization of photos with frames, stickers, filters, and text, she will have hours of enjoyment creating and printing photos for scrapbooking, collages, stationery, and of course, for her family and friends.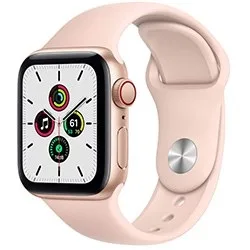 A state-of-the-art fitness watch makes a fitting milestone birthday gift for any 16 year old girl interested in health and fitness. The new Apple Watch SE presents a sleek and stylish fitness watch allowing her to track her heart rate during daily activity, workouts, and even monitor her sleeping patterns. Featuring a large, clear retina display with a customizable interface, the watch also features a GPS model capable of taking calls and texts from the convenience of her wrist and also includes Apple Pay and music streaming. Whether she's into running, walking, yoga, or swimming, the Apple Watch is the perfect workout companion that will provide feedback and guidance in reaching her fitness goals.
From fun and adorable heated slippers to a highly unique personalized throw pillow, the below section contains a selection of the coolest gifts any young lady will be very happy to receive.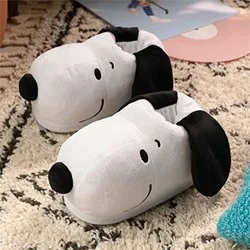 Adorably cozy, these heated slippers are the perfect gift that is sure to put a big smile on her face! The Snoopy-inspired slippers will bring her a warm sense of nostalgia each time she puts them on. Powered via USB, simply plug Snoopy into a compatible USB port to warm up, and once he's ready, she can unplug and roam to her heart's content in toasty warm comfort.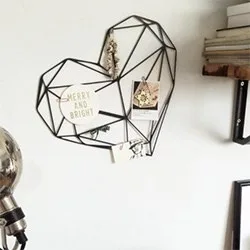 Practical and on-trend, this functional and unique modern wall art is one of the best sweet 16 gift ideas she is bound to adore. The decorative metal artwork presents a geometric love heart that can be easily hung from a wall or placed on a table or shelf. Precisely laser cut from premium 1mm steel with the option of matte, polished, or natural finishes, this contemporary piece will add the perfect accent to her room and can be used to creatively hang photos, notes, and other small accessories and decor pieces that she chooses.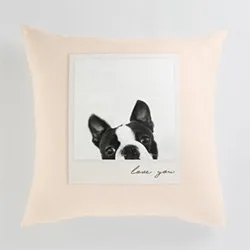 37. Personalized Throw Pillow
If you're searching for a truly personalized gift the birthday girl will love, you can't go past this custom printed pillow. The personalized throw pillow features an option of pretty muted background colors with a classic Polaroid snap in the foreground. The simple yet creative design will allow family or friends to select a unique image to be paired with a custom message. Made from luxurious, natural fabrics, including tailored turn seams and an invisible zipper, this fun throw pillow will add a pop of personality to her bedroom space.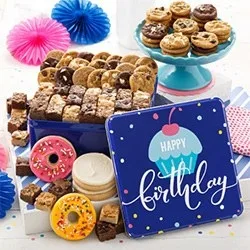 A very enticing 16th birthday gift idea is this generous, mouth-watering gift bag of delicious goodies! The Mrs. Fields Birthday Bash contains a tempting selection of sweet treats, including 36 heavenly brownie bites, 46 Nibblers bite-sized cookies, and 4 hand-frosted cutout cookies in a variety of Mrs. Field's most popular flavors. Appropriately packaged in a fun and playful birthday branded keepsake tin, these delights will most likely be devoured immediately but can also be sealed and stored to enjoy at a later date.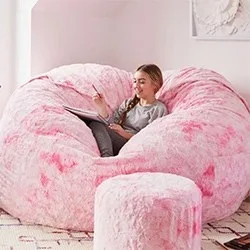 If you're wanting to go all out with her 16th birthday gifts this year, the LoveSac bean bag is a good place to start. The ultimate lounging companion, the LoveSac presents an oversized bean bag stuffed with premium filling for next-level comfort. Featuring a durable outer cover in a wide range of color choices to suit any space, the LoveSac will soon become her go-to place for relaxing, reading, or taking a nap in comfort.
Searching for more than Sweet 16 Gift Ideas? Check out some of our other great list for more awesome gift ideas.