Wini Gifts is supported by our readers. At no additional cost to you, we may earn a small commission from the purchases you make using our links.
Learn more
We could all use a bit of comfort and pampering, which is the very reason we've put together this delightful collection of self care gifts. From luxurious sets for indulging the body to gifts of mindfulness to center oneself, our list is packed with great gift ideas for every personality and budget, helpfully categorized for your perusal. So whether it's rest, relaxation, rejuvenation, or comfort, you're bound to find the perfect gift to treat family, friends, or even yourself.
Self Care Gifts: Comfort & Relaxation
Bundling lasting comfort into a beautiful little package has never been easier than with the following delightful comfort and relaxation gifts. From the snuggly embrace of the ultimate comfort blanket to gifts that incorporate mindfulness into daily practice, below you will find the perfect presents for self care, including some of the best relaxing gifts for her.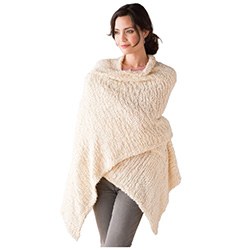 What could be more comforting than the embrace of a warm hug? The Giving Shawl Wrap is a beautiful gesture for treating someone special. The endearing shawl is crafted from sumptuously soft nylon fabric designed for soothing comfort. The unique design features an inside pocket perfect for holding tissues, eyeglasses, or cellphone and is generously sized for extra comfort and warmth. Available in six stylish muted tones, the wrap comes beautifully packed with a message of encouragement and ready for gifting.
One of the most comforting relaxation gifts, this premium weighted blanket will soon become a go-to snuggle buddy each and every night. The Layla weighted blanket is a therapeutic blanket that improves sleep quality and can even provide relief from stress and anxiety. The unique blanket contains tiny glass beads that provide Deep Touch Pressure, a technique that is scientifically proven to release serotonin and produce a calming effect. This cozy blanket is made from 100% cotton with a snuggly plush-like fur on the reverse and will feel like an amazingly warm, safe, and comforting embrace.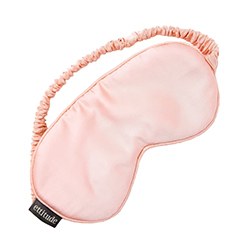 The many benefits of a sleep mask easily make this one of the best self care gifts worth gifting anyone deserving of great quality sleep. This beautiful silky soft bamboo eye mask will ensure drifting off to blissful slumber is a breeze. Made from signature bamboo lyocell fabric with a lightly padded filling, this 100% vegan mask presents a hypoallergenic breathable fabric that will rest gently on the face, keeping eyes cool throughout the night without irritating skin or eyelashes.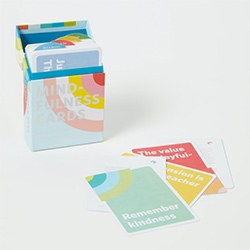 This wonderful set of Mindfulness Cards presents a portable collection of inspiration and exercises to help achieve a sense of calm and joy – anytime and anywhere. The card deck features a set of fifty cards, each with an inspiring phrase on one side, and a bite-sized mindfulness exercise on the reverse. Categorized into four sections: Rest & Balance, Insight & Awareness, Curiosity & Joy, and Kindness, these engaging and inspirational cards for the mind and body are the perfect self care gift for those interested in beginning or nurturing daily mindfulness and gratitude practice.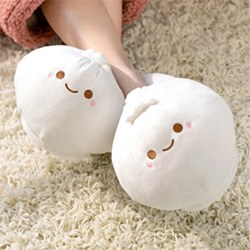 These adorable slippers are so comforting, you won't want to remove them! These unique USB heated slippers present Lil B Dumpling, a deliciously plump and cuddly dumpling with one goal – to keep your feet warm. Simple and straightforward to use, simply plug slippers into a compatible USB port to warm up, and once ready, unplug, and you're free to roam in toasty comfort.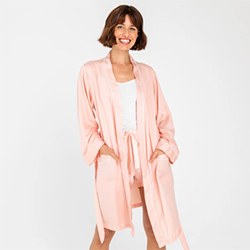 One of the more obvious relaxation gifts that everyone will adore is a quality bathrobe. This luxurious bamboo robe is 100% vegan silk made from signature bamboo lyocell fabric that ensures the most light, breathable, and silky soft garment. This beautiful plush hypoallergenic robe is available in four stylish color options to suit all tastes.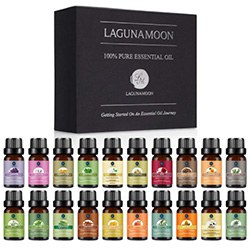 A wonderful gift that uses the power of plants to invigorate the mind and senses is essential oils. This premium set of essential oils features twenty essential oil extracts including jasmine, sandalwood, frankincense, and vetiver fragrances. The natural plant extract bottles are a great self care gift for enhancing both mental and physical health and are perfect for massage, diffusion, inhalation, cleaning, or use with an oil burner.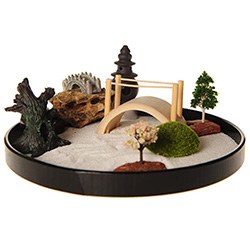 A fitting example of one of those self care gifts that focus on calm attentiveness is a Zen garden. This beautiful traditional mini Zen Garden is an ideal activity for relieving stress and achieving a sense of stillness and tranquility. The garden includes a pretty wooden Japanese boat bridge, a blooming Red Emperor maple, and naturistic stones, providing an array of pieces that allow for complete customization of the garden's aesthetic. Available in a variety of garden designs and shapes, this traditional Zen garden is the perfect gift to re-center a stressed mind.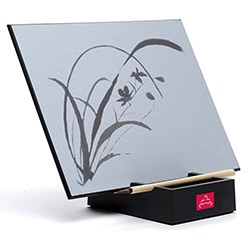 Seamlessly combining mindfulness practice and art, the relaxing Buddha Board is the perfect canvas to practice letting go and starting afresh. Just as brush strokes are applied to the board, they gracefully disappear in preparation for the next work of art. Bringing a sense of mindful awareness to the artist, this unique set includes a bamboo brush, stand, and the board itself, which is made for exclusive use with water.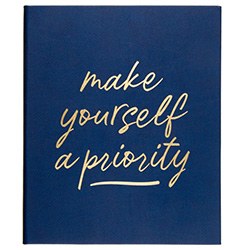 This beautiful journal boldly declares the number one rule of self care. The luxe hardcover desk journal features a stunning cover made of soft and flexible faux leather. Make yourself a priority adorns the stylish dark blue cover with striking gold text. Perfect as a personal diary, gratitude journal, or creative writing notebook, this lovely keepsake journal includes 256 pages of premium quality acid-free ivory paper with soft grey lines and features beautiful sewn binding to keep pages secure.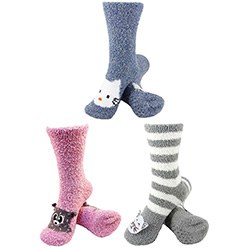 If you're searching for relaxation gifts that scream comfort and cute rolled into one, you can't go past these cozy house socks. These adorable fuzzy animal face socks are super soft and warm, perfect for lounging at home. Made from a polyester-spandex blend, the charming socks are soft on both the inside and out and feature a convenient non-slip backing perfect for slippery floors. Available in a wide range of bright and vibrant animal designs, these snuggly socks offer relaxing comfort all day long.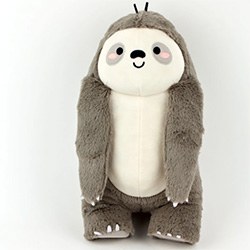 One of those self care gifts that will help make everything better is a toasty therapeutic plush. Sloan Sloth is an adorable companion that will keep you snug within his warm embrace. This therapeutic plush comes in the form of a charming sloth with super-soft long arms and a cheerful expression. The unique plush toy is filled with a removable lavender flaxseed pouch that can be microwave heated and reinserted to provide a comforting warmth whilst emitting an alluring and calming scent.
With over 10 million copies sold globally, this best selling book is a beautiful self care pick me up for those days you just don't feel like getting out of bed. The delightful keepsake presents a series of charming animal photographs, illustrated with zany captions illustrating what a blue day feels like, what causes it, and how to get over it. The wonderful collection of amusing and poignant animal photography and inspirational text is bound to lift the spirits of anyone who's got the blues.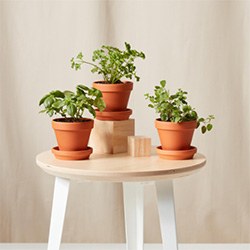 When it comes to relaxation gifts that help relieve stress, plants have a proven record. House plants are known to purify indoor air quality by removing toxins which naturally boost our mood, and these charming little potted plants offer an additional edible bonus! The delightful collection presents a set of 3 savory herb plants: basil, parsley, and oregano, the perfect companions that will enhance the flavor of any dish.
Self Care Gifts: Health & Fitness
Healthy body, healthy mind, the two go hand in hand, which is why below you'll find some of the best self care gifts for maintaining great health and improving fitness. From useful sporting aids to the most beneficial massage tool, the following gifts ensure the body and mind are well cared for.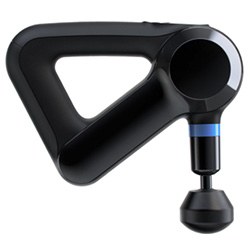 Wellness, relaxation, and massage therapy in one powerful tool, this self care gift idea is easy to use and extremely effective at relieving stress and muscle tension. The Theragun Elite percussive therapy massager is bundled with five head attachments and a case for safe carry. Each attachment specializes in different areas of the body, ranging from large muscle groups to smaller trigger points. The massager features five built-in speeds and also connects to the Therabody app which contains preset routines.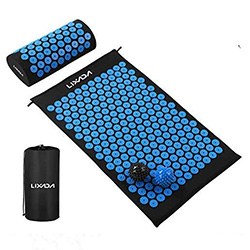 A unique therapeutic aid, the Lixada acupressure mat is the perfect gift to help combat chronic pain. Bundled with a pillow, carry bag, and two spikey balls, the massage set assists to combat a variety of health challenges including stress and tension. The portable set is available in a multitude of color variations and is made from a combination of cotton and non-toxic plastic spikes.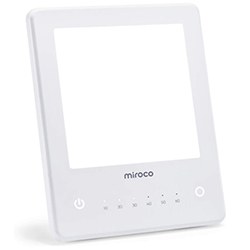 A wonderful gift idea for improving mood and sleep while also easing symptoms of seasonal affective disorder (SAD). This elegant light therapy lamp provides a complete light spectrum, free from damaging UV, radiation, and light pollution. With a built-in timer, touch controls, and up to 10,000 lux of light, the portable lamp will become your bright ray of sunshine on a cloudy day.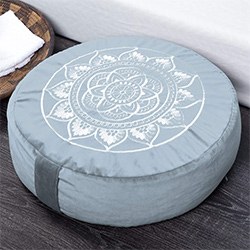 One of the most fitting self care gifts for yogis and beginners alike is a beautiful yoga pillow. The Florensi meditation cushion has been expertly crafted with an ergonomic design in mind for superior body support and improved posture during meditation or yoga practice. Built with premium materials that are made to last, the generously sized meditation cushion is filled with 100% buckwheat hulls that will not flatten over time, with an outer removable cover made of ultra-soft and luxurious velvet. Featuring a lovely mandala lotus flower design, this charming yoga cushion also includes a convenient carry handle for ultimate portability.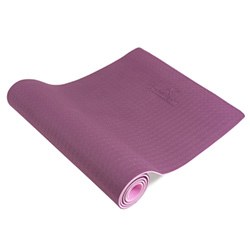 The perfect gift for anyone who practices or is interested in the healing art of yoga, this premium yoga mat is for the yogi who wants it all from their mat! The Natura TPE Yoga Mat provides the optimal blend of stability and cushioning to protect joints and keep you balanced. Fully reversible, the textured pattern on each side of the mat prevents slipping, enables a sturdy grip, and is also very easy to roll. Constructed from closed-cell moisture-resistant material for easy cleaning, this amazing ¼ inch thick two-toned yoga mat effortlessly combines aesthetics and practicality, making it the ultimate yoga mat for home use or whilst on the go.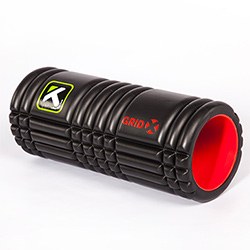 A great self care gift idea for exercise recovery and releasing general tightness, the Triggerpoint Grid X foam roller is perfect for large muscle groups such as hamstrings, lats, and lower back. Featuring a sweat-proof grid surface, the firm foam roller allows tissue to aerate while rolling, increasing oxygen and blood flow.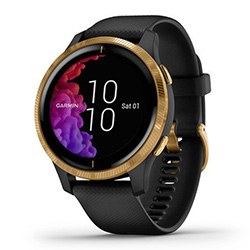 Combining health with lifestyle, the Garmin Venu looks amazing on the wrist, while providing an important snapshot into health and activity. With an astonishing array of features and functionality, the fitness tracker excels at the essentials such as stress tracking, heart rate, respiration, and sleep. In addition, users can log fluid intake, setting hydration goals, and even monitor menstrual cycles, logging physical and emotional symptoms. The Venu lasts up to five days on a single charge, stores playlists, and comes equipped with over twenty pre-loaded sports apps.
Self Care Gifts: Bath & Beauty
Indulgent and luxurious, below you will find a great selection of everyday bath and beauty self care essentials. From premium accessories to enhance the bathing experience to the ultimate skincare and devices to optimize skin, the following self care gifts are wonderful gifting options to integrate into your daily routine.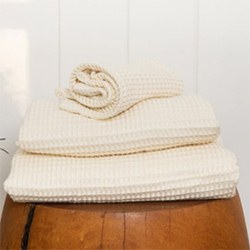 Nothing beats stepping out of the bath or shower and into the warm embrace of a snuggly bath towel. This luxurious bath towel is made from signature bamboo lyocell fabric that is silky soft and cooling. Comforting and gently exfoliating, this amazing fabric will pamper hair and skin, wrapping you in an at-home spa experience. Featuring a beautiful waffle weave pattern, this charming self care gift is available in a variety of towel sizes with the option to gift a towel set, neatly packaged in a reusable drawstring bag.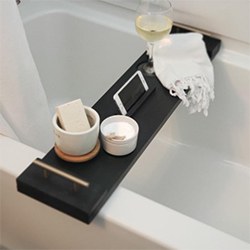 An indulgent self care gift for anyone who enjoys a calming bath is this stunning bath caddy. The luxurious handmade bath caddy is crafted from premium wood and offers unique options to include a handy phone or tablet holder, double-sided wine glass slots, and double-sided candle or cup holders. Custom made to fit any bath, this charming caddy is available in a variety of woods and stain finishes to seamlessly blend into any bathroom.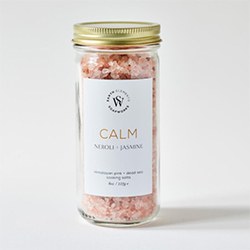 Most of us know just how relaxing a warm bath is, but how often do we make time for one? One of the best self care gifts that will prompt anyone to hit pause and unwind is this beautiful bath soak. Featuring calming neroli essential oil with a romantic jasmine fragrance, this soothing bath soak also includes detoxifying and mineral-rich Himalayan Salt, which makes a perfect base for this cleansing and aromatherapeutic bath soak.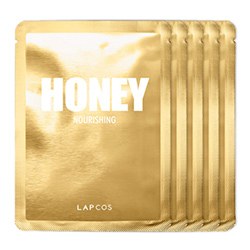 Give your face some much-needed pampering with a nourishing face mask. The LAPCOS honey sheet mask is a daily hydrating face mask that will leave your skin glowing! The popular Korean beauty mask is full of antioxidants which contain a myriad of skin benefits and includes hydrating honey and flower extract to soothe dry and stressed complexions with their nourishing properties. Created with the highest quality ingredients and featuring an enticing fresh sweet honey scent, these amazing face masks are available in a pack of 5.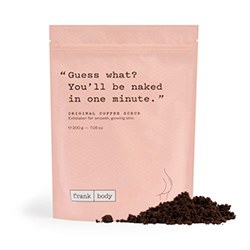 The perfect self care gift ideas to refresh and rejuvenate are those that cleanse and detox the body. Frank Body is the original coffee scrub that offers the perfect remedy for tackling breakouts and scars. 100% vegan, the naturally derived coffee scrub features a unique blend of Robusta coffee grinds to stimulate blood flow and promote collagen production, including nourishing cold-pressed sweet almond oil, vitamin E, and exfoliating sea salt to leave skin feeling incredibly soft, supple, and looking brighter than ever.
One of those small luxury self care gifts to promote wellness is this therapeutic organic soap. Handmade in the deep forest of Värmland, Sweden, this purple clay organic soap contains trace minerals including magnesium and zinc that help keep skin healthy and clear. This soothing soap is made from a smooth blend of organic olive oil, coconut oil, and almond oil to nourish and condition the skin and features an alluring scent from organic luxurious Frankincense essential oil that creates a lasting warm and spicy fragrance.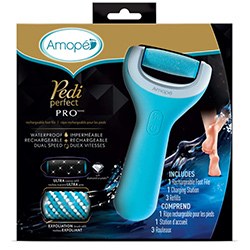 Simple to use and effective at smoothing hardened foot skin, the Pedi Perfect is the one-stop solution to pampering your feet. The device gently and effectively buffs away rough, dry feet and hard calloused skin effortlessly to turn cracked heels into silky smooth ones with just a single use! Both waterproof and rechargeable with a soft touch handle and comfortable grip, this handy little device is the ultimate at-home pedicure tool.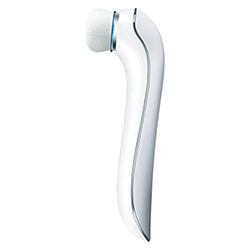 A self care gift for the skin, this innovative cleansing brush extracts grime, dirt, and impurities from the pores. Utilizing the power of 3D sonic motion and Ion Cleansing technology, the RaFa Clear refreshes and reveals your natural look. The brush is designed to preserve moisture, prevent stripping, and offer an effortless beautifying experience.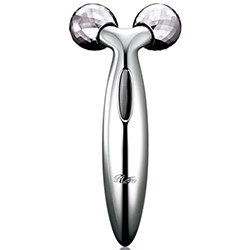 Help tighten and tone from head to toe with this dazzling and effective skincare tool. The Refa Carat is a 360-degree massager that's made to imitate the touch of an aesthetician, leading to smoother and firmer skin. The tool creates a mild microcurrent via a solar panel located within the handle, increasing the efficacy of each treatment. Reusable and waterproof, the Refa Carat is perfect for use on the waist, neck, thighs, and jawline.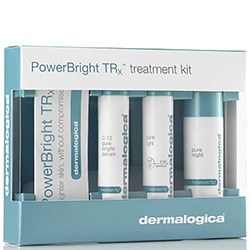 One of the best skincare gift sets that provide a selection of nourishing face treatments is the PowerBright TRx Skin Kit. Skin experts Dermalogica have put together this comprehensive set that promotes radiant, healthier-looking visage. The kit contains a lightweight brightening serum, a medium-weight hydrating daily moisturizer, and a deeply nourishing night cream, all powered by clinically advanced formulations and technologies to visibly brighten and lift your skin.
This amazing self care gift basket has everything needed to pamper and care for your hands, feet, and body! The ultimate relaxation gift set, the Essentials Home Spa Gift basket contains a bundle of goodies to scrub away stress (and dead skin), including massage tools to make even the most exhausting days a little more serene. The wonderful compilation contains a wooden brush, loofah, pair of slippers, hand massager, sisal sponge, sisal bath belt, foot file, and an enticing warm vanilla sugar scented shower gel, hand soap, and body lotion.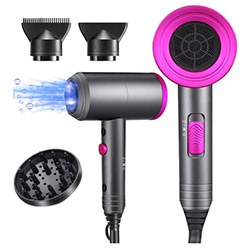 A great hair dryer is worth its price in gold, which is why this Ionic Hair Dryer is just what every girl wants and needs. The 1800W professional hair dryer is equipped with high rotating speed and high torque, allowing for quick hair drying, while reducing hair losses. Inbuilt negative ion technology helps to reduce frizz and enhance shine for the perfect finish. Easy to use, this amazing hair dryer features 2 speed and 3 heat settings, including 3 styling attachments for all hairstyles, and comes backed with an 18-month warranty for peace of mind.
Who doesn't want younger-looking skin? This self care gift uses four wavelengths of light to target fine lines and wrinkles. With effects that last for months post-treatment, the Quasar MD Plus helps build elastin and collagen for smoother skin. Pain-free and easy to use, the home light therapy device can conveniently be used while reading or watching your favorite show.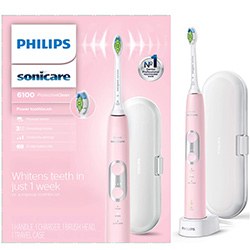 A unique self care gift that may not have crossed your mind is a premium electric toothbrush. Investing in your pearly whites goes a long way, both from a hygienic and aesthetic perspective. The Phillips Sonicare ProtectiveClean is a stylish rechargeable electric toothbrush that provides a gentle clean, while effectively whitening teeth in just 1 week. The advanced toothbrush contains a pressure sensor that alerts when brushing too hard to protect gums and teeth, 3 different intensities and modes to personalize your brushing, a 2-minute timer for recommended brushing and a consistent clean, a convenient brush head replacement reminder, a charger base, and also comes packaged with a handy travel case.
Self Care Gifts: Bedroom & Homewares
Below you will find a wonderful collection of the best self care gifts for the humble abode. Whether it's a unique smart diffuser or comforting lambswool throw, you will find both luxurious and heartwarming gifts for a variety of living spaces.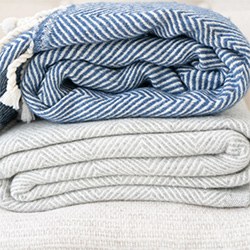 Comfort and warmth rolled into one, this luxurious throw is just what you'll want to wrap yourself up in! The Herringbone Lambswool throw presents a beautiful hand-loomed lambswool and cotton blend throw. This gorgeous throw is fairly-traded and ethically sourced from traditional, highly-skilled, and independent Turisk artisans to create a one of a kind piece. Featuring an ultra-soft hand feel and medium weight, this comforting throw also features hand-tied fringes to finish the look and is available in soft heather grey or bold marine variations.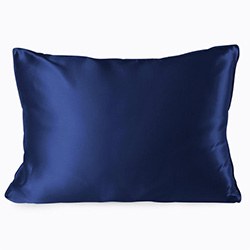 The perfect self care gift to encourage a blissful nights slumber and dually promote hair and skin health is a premium silk pillowcase. This luxurious pillowcase has been crafted from 100% all-natural mulberry silk which is smooth, soft, breathable, and feels just like a second skin. Known for its anti-aging and anti-wrinkle benefits, this amazing organic silk pillowcase will allow skin and hair to rest in a moisture-free environment, while providing a super smooth surface to protect skin and hair from unnecessary friction, meaning frizz-free hair and crease-free skin come the next morning! Available in 6 contemporary colors, this beautiful pillowcase also comes with a free silk sleep mask for the ultimate gift set.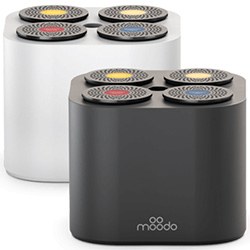 One the coolest and most innovative self care gifts, the Moodo smart home diffuser fills any space with wonderful aromatic scents. Completely customizable and centrally controlled using Moodo's smartphone app, the gadget stores four enticing scent capsules that are used to create a personalized aroma. Users can select from pre-set combinations and adjust fragrance intensity to suit the size of the room and preferred strength.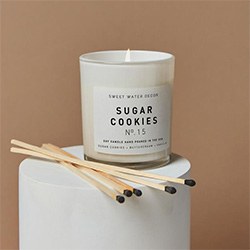 Who doesn't feel warm and fuzzy surrounded by the delectable scent of sweet cookies? The perfect comfort gift ideal for the home or office is this premium Sugar Cookies scented candle. This luxury hand-poured soy candle features enticing scents of sugar cookies, buttercream frosting, and warming vanilla extract, housed in a stylish white jar with a generous 60+ hour burn time.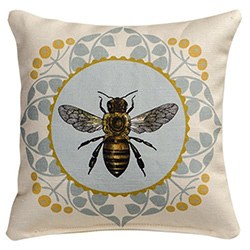 If you're searching for small therapeutic self care gift ideas with a lasting calming presence, you can't go past a pretty lavender sachet. Perfect for the bedroom or placed alongside clothing, this alluring sachet presents a unique-style French bee design with a floral background pattern printed on a linen-cotton blend. The sachet insert is filled with a soothing lavender scent, widely known to help promote calm and wellness and reduce stress and anxiety.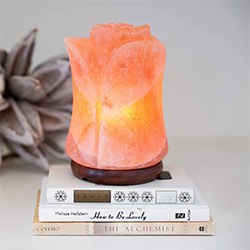 Instilling calm and supplying unique decorative touches, a Himalayan salt lamp radiates a smooth soft glow, purifying its surroundings. Standing seven inches tall, the hand-carved rose rock lamp is a perfect gift idea for birthdays, Christmas, and Mother's Day.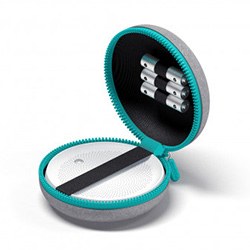 Small, elegant, and easy to use, the Dodow sleep aid is perfect for those who struggle to fall asleep at night. Utilizing the power of rhythmic breathing, the device projects a light metronome onto the ceiling, prompting in and out breath timing. Dodow is battery-powered and touch-controlled, allowing for eight and twenty-minute cycles before powering off.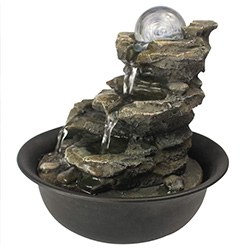 43. Indoor Water Fountain
If you're after a self care gift that emanates a unique soothing ambiance, look no further than this cascading tabletop fountain, topped with a mesmerizing spinning orb. Constructed from polyresin and fitted with a silent pump, the Zen fountain emits the calming sound of raindrops as water trickles down its surface and into the pond below.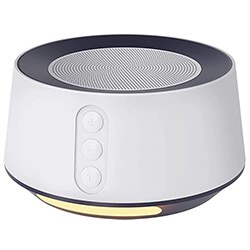 Trying to fall asleep amid noise and clatter can be extremely frustrating, which is where this neat little device comes in. The Letsfit white noise machine plays an endless white sound which can also be adjusted for specific intervals. Volume is controlled by holding the plus and minus buttons, while a single push toggles through fourteen sleep soundtracks. Powered on by holding down its grill, the elegant white noise machine is available in black, white, gray, and wood grain color options.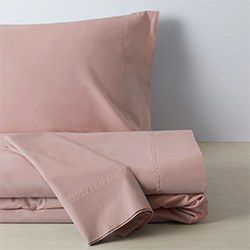 One of the most luxurious self care gift ideas is treating yourself to a brand new set of quality bedding. Whether for yourself or someone special, this beautiful organic sheet set presents a laid-back, luxuriously lived-in ultra-soft feel that you won't want to leave your bed! Made from 100% organic cotton with a 300 thread count percale, the premium sheet set includes subtle details such as embroidered flange detailing on both pillowcases and flat sheet, and features a flex fitted sheet designed to stay in place with a unique two-way stretch.
Self Care Gifts: Kitchen & Dining
From tantalizing tea to gourmet food boxes, the following section contains a great selection of hand-picked kitchen and dining self care essentials that are bound to please.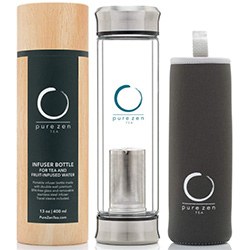 A perfect gift for the health-conscious and tea lovers is this innovative portable tea infuser. The pure Zen tea tumbler is a unique bottle that enables you to conveniently brew your favorite tea or fruit infusions whilst on the go. The sleek and versatile tumbler features a leak-proof design and comes packaged with a secure neoprene sleeve.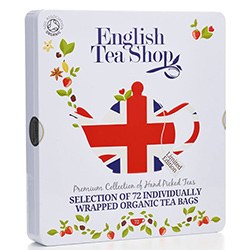 One of the most fitting self care gifts for those who appreciate tea is, of course, a quality tea sampler. Renowned for their premium selection of high-quality teas, English Tea Shop has compiled a luxurious collection of organic teas and tisanes. The enticing selection contains 72 individually wrapped natural and classic green teas, presented in a charming keepsake tin box, perfect for gifting.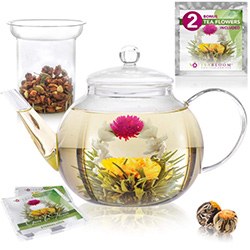 A self care gift idea for when you need a little time out, this pretty hand-blown glass teapot is heatproof and constructed for stovetop and microwave brewing. The unique teapot features a removable loose tea infuser, non-drip spout, comfortable grip, and a generous 40oz capacity.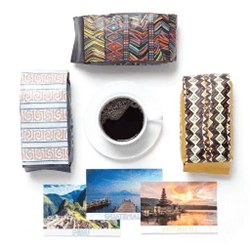 A delightful gift for coffee connoisseurs to enjoy, an Atlas Coffee subscription is a gift that will keep on giving for the next six months. Each month or fortnight, a unique packet of single-origin coffee will arrive at their doorstep, accompanied by tasting notes and a postcard from the country of origin. Half, single, or double bags are filled with ground or whole beans, and an option of light to medium or medium to dark roast types.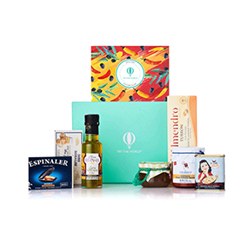 Sometimes the best self care boxes are ones you can eat, so treat yourself or a loved one to this amazing curation of international foods. Select from one of two amazing monthly boxes; one containing natural snacks, the other gourmet delicacies. Whether it's Italian pistachio cream, Aregentinaian olive spread, or Dari couscous from Morocco, these unique edible delights are sure to please.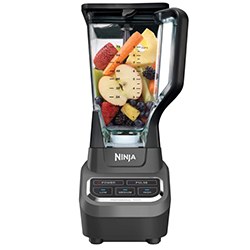 A self care gift for homemade smoothies, sauces, and dips, the Ninja Professional countertop blender is perfect for pureeing, crushing contents in seconds. Featuring six razor-sharp blades and a 64oz capacity, the sleek blender makes healthy eating a breeze.
Searching for more than Relaxing Self Care Gifts? Check out some of our other great list for more awesome gift ideas.