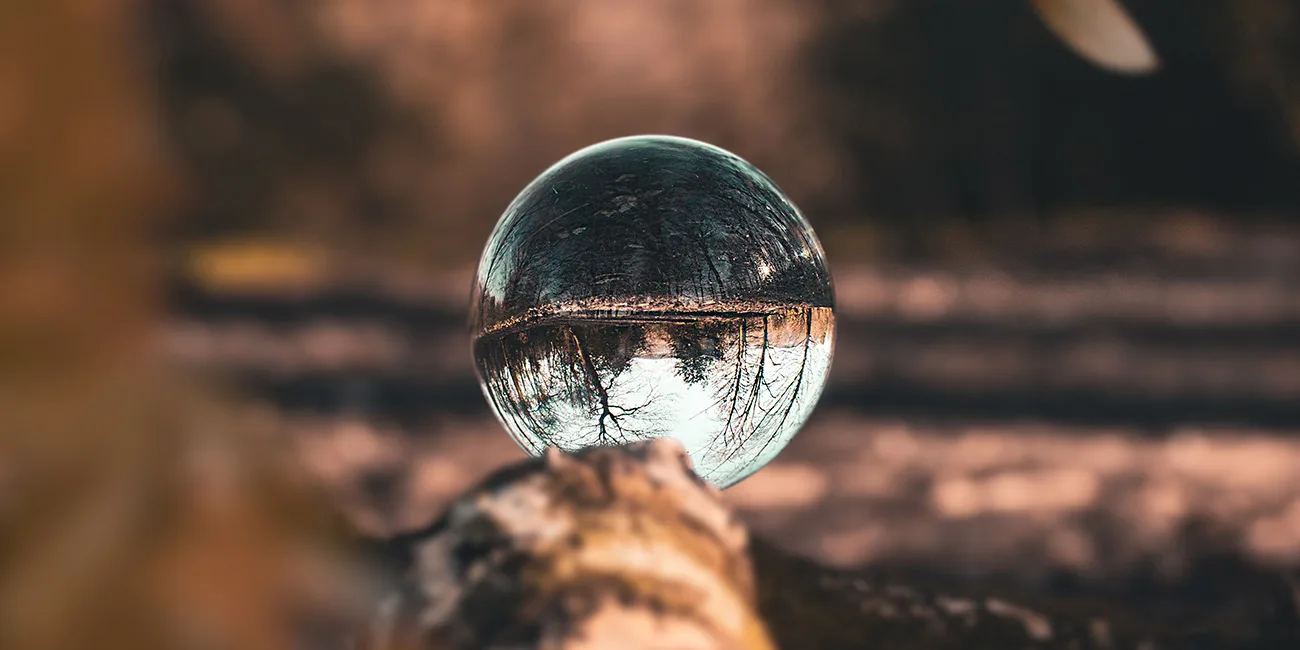 Wini Gifts is supported by our readers. At no additional cost to you, we may earn a small commission from the purchases you make using our links.
Learn more
If you're searching for the best and most unique novelty gifts for family, friends, or coworkers, our selection of creative and useful gadgets and accessories are bound to please! From wacky and wonderful creations to innovative utilities they didn't know existed, we are sure you'll find the perfect novelty gift to satisfy all needs and desires!
Novelty Gifts: Home & Office
Below you will find our handpicked selection of the best and most useful novelty gifts for the home and office. From unique and functional decor pieces to handy and purposeful gadgets, these fun and novel gifts are sure to pleasantly surprise family and friends.
1. Baby Groot Planter Head
The first item on our list is one of the best novelty gifts for plant lovers and Marvel fans alike. This unique planter pot has been hand carved in the shape of a gorgeous Baby Groot! Displaying endearing bulging-eyes with detailed tree veins and features, this adorable head contains a small hole underneath to allow for water drainage when used as a flowerpot, or alternatively can be used as a pencil and accessories holder or fun decoration for the home or garden.
A delicious and delightful novelty gift for the home or office is this sweet-scented candle. Appropriately housed in a drinking glass, the chai latte candle emits an appetizing scent of spice, bergamot, and ginger, with enticing base notes of delectable brown sugar. This beautiful candle is made from 100% soy wax, with a lead-free cotton wick and premium fragrance oils to fill any room with a distinctive warm and comforting scent. If you're after an alternative candle gift with an edgy style, another unique option is a
PyroPet Animal
, featuring adorable creatures with a devious side.
One of those extremely purposeful novelty gifts created with unique style are these delightful message magnets. The Hummingbird Message Magnets present a series of bright and vibrant magnetic hummingbirds that will elegantly carry your notes, keeping them securely in place. Finding the perfect home on fridges, message boards, and filing cabinets, these eye-catching magnets are available in a set of 6 bold colors or pretty pastel tones.
One of the most unique and funny gift ideas on our list is this mini cleaning tool. The World's Smallest Blower is the perfect desktop accessory that will be adored by garden junkies and neat-freaks alike! The USB-powered mini working leaf blower is great for cleaning keyboards or small dust and debris that tend to occupy workspace crevices. This much-loved handy little device features an extra-long cable that easily plugs into computer USB ports, a charging adapter, or a power bank for immediate use.
You'll be hard-pressed finding a better place to store your spare coins than this novel spare change holder. Fittingly appropriate, the Spare Some Change holder presents a laser-cut black silhouette of a lone street musician playing an imaginary tune as he collects loose change. The saxophonist metal holder measures 3.93 x 4.72 x 7.48 inches and will find the perfect place to play on office desks, benchtop counters, or bedside drawers.
A novel concept for securing your small valuables is this uniquely designed safe. The Book Safe presents a portable lockable box that has been disguised in the style of a book! The safe features a realistic fabric cover and spine designed to represent a classic dictionary, however opening the front cover reveals the safe's actual cover. The safe includes a secure key lock and is great for hiding valuables such as cash, credit cards, important documents, and jewelry, seamlessly blending into a home bookshelf or mantlepiece.
If you're searching for unique novelty gifts for a music fan or retro-enthusiast, these vinyl coasters are sure to hit the right note. The delightful gift pack features a set of 12 mini vinyl record discs presenting as coasters, each with a different record design. The coasters feature a non-slip rubber backing that ensures drinks stay sturdy, while also protecting surfaces. Packaged in a wonderful design keepsake gift box, these one of a kind coasters provide a fun sense of nostalgia and will make a great housewarming, birthday or Christmas gift.
There may be plenty of diffusers out there, but none so adorable as the Pearl Boba Tea Diffuser. This creative diffuser has been crafted in the shape of a delicious bubble tea, featuring a cute face, black pearls, and a delightful straw design release valve! Pearl works as both a humidifier for adding healthy moisture to the air, or an essential oil diffuser with the addition of a few drops. Featuring a 200ml capacity with both timed and safe auto shut-off mode, this novel device also includes a color-changing LED bulb that puts on a soothing, magical light show.
Could there be a more creatively practical novelty gift than this unique watering funnel? The Leaflow presents a pot watering funnel in the flowing shape of a leaf! Perfect for keeping indoor potted plants hydrated, the leaf funnel neatly and precisely allows water to flow directly into the plant's thirsty roots, providing the perfect tool for watering plants without drops and splashes. The cute and innovative leaf design allows the funnel to blend with its surroundings, making it easy to stick in the pot's soil so it will always be there, ready for use.
From funky clothing to unique and innovative personal accessories, below you will find the very best novelty gifts of a personal nature. Whether it's cozy comfort at home or nostalgic entertainment on the go, we know your family and friends are going to fall in love with these amazing novelty gifts just for them!
Who doesn't love pizza? These pizza socks are a novel and creative gift that anyone and everyone will adore! Appropriately packaged in a realistic cardboard pizza box, these bright and crazy socks include four pairs of deliciously vibrant pizza toppings, including a pattern of fluffy pizza dough! Produced in Europe from premium quality textiles, these soft and comfy cotton socks are a fun and unique gifting option for both men and women.
If you're searching for the best novelty gifts for those kids of the '90s, you can't go past this iconic piece of nostalgia. The unique iPhone cover has been designed in the style of a classic Gameboy and actually functions as a gaming device with live retro games! Made from high-quality silicone and TPU material, the phone case provides full protection from drops and includes vintage games such as Tetris and Tank War, perfect for old school stress-relief entertainment on the go.
What could be more satisfying on those cold winter nights than the warm embrace of an adorable koala? Allie the Koala presents a lovable koala with endearing features and a cute oversized head. This charming plush toy is filled with a removable flaxseed pouch, that once microwave heated and reinserted, provides comforting warmth whilst emitting a calming lavender scent.
If you're searching for the perfect novelty gifts for her that she can enjoy time and time again, you can't go past these adorable heated slippers! Lil B Dumpling presents a delicious plump and cuddly dumpling that will ensure she never has to endure cold feet again. Straightforward to use, the USB heated slippers are simply plugged into a compatible USB port to warm up, and once unplugged, she is free to roam and enjoy her cozy toasty warm dumpling slippers!
One of those unique novelty gifts for men that are bound to get a chuckle, and good use too, are these special cleansing wipes. The DUDE Wipes are unscented plant-based wet wipes infused with soothing Aloe & Vitamin-E and created to freshen and cleanse "dude" regions. Packaged for use both at home and whilst on the go, each wipe is 25% bigger than regular wipes and can be safely flushed after use.
For lovers of all things spicy and adorable, this little gentleman will make the perfect companion to house their much-loved AirPods. The uniquely designed case presents Sir Roger Sriracha, a piping red hot character, featuring a delightful green top hat, cute mustache, and charming details to mimic a bottle of the famous hot sauce. Perfect for AirPods Gen 1 & 2, this durable silicone case will help store and protect AirPods from any bumps or drops and includes a handy charging slot opening to conveniently power up AirPods without the need to remove them.
For a fashion accent of a different kind this winter, you can't go past this unique squid beanie. The one of a kind piece presents a charming squid hat, scarf, and mittens, all rolled into one delightful accessory! Featuring adorable large eyes, long curly tentacles, and mitten sucker details, this lovely accessory is custom crocheted using two layers of acrylic yarn for comfort, including the option of a fleece-lined interior for additional warmth and protection.
Perfectly fusing functionality and creativity, the following novelty gifts are bound to wow any recipient! From movie-themed toolkits and rockstar lunchboxes to innovative gadgets and accessories, these very cool, purposeful utilities will get plenty of fun use time and time again.
A perfect novelty gift for Star Wars fans, this mini replica is perfect for attending to small repairs around the house or on the road. Equipped with seven commonly required tools, the Millennium Falcon multi tool kit contains a hidden compartment and parts that conveniently pop out when required. The innovative and unique tool kit features an adjustable wrench, a flathead screwdriver, a Phillips head screwdriver, and four hex key variations.
A novel gift for kids big and small, this unique lunch box will without a doubt be the coolest one in the yard. Nothing screams more rock and roll than this gorgeous Fender Lunch Box! Officially licensed, the striking all-metal box spares no attention to detail, with all six sides decorated to emulate the black leather and silver grille cloth look of a classic Fender amp. The metal carrier provides a generously spacious interior for snacks, drinks and more, and will amplify a brown lunch bag experience to make them feel like a rock star.
A delightful gift for cat lovers worldwide, this unique ceramic mug is sure to find a warm place in their hearts and hands! The heat-sensitive mug presents a bold line drawing of an aloof feline, who once heated, reveals his inner sentiment towards the world. Made from high-quality heat-sensitive ceramic, the mug features a wraparound design that changes when filled with hot liquid, allowing this cat to make an impression no matter how the mug is held. These special mugs are also available in other designs for dog and animal lovers alike.
One of the more exclusive novelty gifts for men they will enjoy using just as much as sporting is this stylish sustainable mug. The Goat Story Mug is a portable mug designed in the unique shape of a traditional medieval horn! Crafted from durable materials, the BPA-free, 100% leak-proof mug features a masculine design that includes two sets of straps for easy transport and is available in natural and rugged finishes, including two vibrant design style options to suit all tastes.
This amazing novelty gift will both free up table space and avoid those annoying drink spills! This unique and versatile cup holder conveniently fastens to flat surfaces to safely and securely store personal items. Featuring a sturdy-grip and spring, the strong clamp can hold anything from coffee cups, water bottles, stationery, small plants, and more!
Novelty Gifts: Entertaining
Novelty gifts are always more fun when shared, which is why we have sourced a selection of the most unique and entertaining gifts for your perusal! From innovative wine preservation to platters worthy of display, the following fun novelty gifts are bound to be appreciated by family and friends.
There are those funny novelty gifts that are bound to get a laugh with family and friends and these unique wine stoppers are surely one of them. The Wine Condoms are a protective wine covering, featuring an innovative design in the shape and style of a condom. The condoms feature shrink-fit technology, creating a water-tight and air-tight seal for the ultimate wine protection and preservation. Functional and funny, this hilarious novelty gift offers a rather interesting and effective solution to resealing opened bottles of wine!
Legless Corkscrew is one pirate they will look forward to confronting, especially since he lends a helping hand with beer and wine. The finely detailed gadget is decorated with a skull and crossbones bandana, eye patch, peg leg, and even a parrot on his shoulder. Made from solid plastic and stainless steel, Legless Corkscrew features a bottle opener, corkscrew, keyring loop, easy-open lever, and a foil cutter all rolled into one.
If you're searching for the perfect novelty gifts during the holiday season, you can't go past this gorgeous seasoning set. The Four Seasons seasoning shaker set features four individual shakers inspired by the four seasons – winter, spring, summer, and fall. Each shaker presents season-specific flora to accompany a matching spice, while the set also includes a slimline tabletop platter for neat storage and display.
A unique and novel gift for musicians and cheese lovers alike is this striking cheeseboard. Made from durable rich grain bamboo, this eye-catching cheeseboard is shaped like a baby grand piano, complete with engraved keyboard and prop stick to hold the piano in place. Pop open the hinged lid to reveal a set of elegant brushed stainless steel tools including a corkscrew, cheese knife, and cheese fork. This beautiful serving set is perfect for parties and a great conversation piece for music enthusiasts who love to entertain.
26. Floating Drink Holder
You'll be hard-pressed finding a cooler accessory for the next pool party than these amazing floating drink holders! Easy to inflate, the set of beverage boats are shaped like delicious donuts and will sprinkle a little fun into any aquatic accessories. Available in strawberry, chocolate, and berry frosted delights, the vinyl pool pastries will keep refreshments cool and above water, as they stand safely upright and conveniently close at hand.
Novelty Gifts: Decor & Fun
Who doesn't love fun things and interesting decor? From a hilarious coloring book just for adults to mesmerizing toys for kids big and small, the following selection of gifts contains fun and unique novelty items that will provide amusement and entertainment for all who receive them!
27. Shakespearean Insult Bandages
The ultimate novelty gift ideas for lovers of great literature are these Shakespearean Insult Badges. The set of 15 bandages feature a series of delightful and witty quotes from none other than the greatest writer himself. While the bandages themselves can be worn for amusement, they make a wonderful collector's item or white elephant gift idea and are also available in other entertaining styles such as these hilarious
Abraham Lincoln bandages
.
This beautiful vase creatively fuses art and functionality with this unique decor piece. Inspired by the Dutch artist Piet Mondrian, the stylish vibrant MondriVase presents a sleek and modern design, reminiscent of his stunning 3D paintings. The versatile accessory can be twisted and turned to function as three different vases, making it easy to always find a vase to fit any selection of blooms.
A unique take on the traditional stress ball is this awesome novelty giant stress reliever. The oversized stress ball presents over three-quarters of a pound of unwinding power that will get anyone through their biggest frustrations! Made from soft, pliable TPR, the 5-inch diameter ball can take a real beating, with the ability to knead, stretch, squeeze, and even hammer this fun and addictive plaything.
If you're after fun and funny novelty gifts, this unique adult coloring book perfectly combines the two in one delightful package. The A Swear Word Coloring Book is a hilarious gift idea for grown-ups who need a bit of calm and humor in their life. The humorously irreverent coloring book presents a series of detailed patterned designs fused with bold and sometimes unique profanity. Featuring single-sided prints on premium bright white stock, this amusing coloring book will provide hours of anger-venting, stress-free coloring.
Attracted to magnetic pull, this next gift idea is a modern upgrade to traditional silly putty. Available in black, blue, and silver, Magnetic Thinking Putty features mind-boggling properties that defy logic and reason. The putty will stretch when pulled apart slowly, but tear in two when pulled too quickly! It can be slowly compressed into a flat blob but can be shattered when force is applied quickly. Most astonishingly, when a magnet is placed by its side, the Magnetic Thinking Putty will engulf it within minutes, as if it has a mind of its own.
32. Magnetic Sand Hourglass
If you're after novelty items with an element of intrigue, you can't go past this unique sand hourglass. The Magnetic Sand Hourglass presents an elegant and enticing hourglass filled with iron filings. A fun desktop diversion, viewers will enjoy watching the grains of iron stack up in seemingly impossible formations each time the hourglass is flipped. The beautifully rugged configurations of the iron filings build into an ordered hemisphere with a spiky surface that can be enjoyed over and over again.
One of the coolest novelty gift ideas is a manipulatable cube that's perfect for those with fidgety fingers and an inquisitive mind. The Sashibo is a multidimensional cube that can be used to create over seventy different shapes, featuring mesmerizing patterns and an instructions app for a helping hand. While the puzzle toy is great on its own, it can also be expanded by combining with additional cubes, creating an even larger array of jaw-dropping formations.
A truly unique novelty gift that will find the perfect place in any home or office environment is this striking decor piece. The Glowbee Sandpicture presents a dynamic sand image that produces a new and enticing scene each and every time it is flipped! The kinetic work of art allows sand to trickle around air bubbles and through water to create an otherworldly landscape that also interestingly glows in the dark!
What better place is there for novelty gadgets than in the much-loved kitchen?! From fun popsicle molds to crazy oven mitts, these unique and innovative utilities will get plenty of fun use come cooking, cleaning, or lunchtime!
What could be cooler than chomping down on a frozen zombie treat?! The Tovolo Zombies Pop Molds present a fun and unique set of 4 ice pop molds in the shape of creepy zombies! From their detailed faces down to their feet, these stunning creatures even contain hidden skeletons which are revealed as pops are eaten. Made from BPA-free flexible silicone, these delightful molds hold up to 2.64 ounces and can freeze a variety of goodies from fruit juices, yogurt, ice cream, pureed fruit, vegetables and more!
This delightful novelty taco holder will bring some fun to the dining table! Perfect for children, teens, and dinosaur lovers of all ages, the unique holder presents a 6.7-inch tall green Tyrannosaurus Rex featuring razor-sharp teeth and body details, with a neat holder opening in his back. Made from 100% BPA-free, food-safe material, the T-Rex holder acts as a convenient taco serving tray that can also accommodate many other foods including sandwiches, waffles, bagels, and donuts.
A fun and adorable addition to any kitchen is this delightful Minions themed waffle maker. The Kevin Waffle Maker presents a bright yellow officially licensed Minions waffle maker that will create delectable waffles imprinted with Kevin's unique shape! Featuring adjustable cooking levels for fluffy or crisp waffles, the stainless steel and cast aluminum non-stick cooking plates allow for easy cleanup so you can focus on enjoying plenty of cute and delicious waffles.
38. Polar Bear Oven Mitts
These quirky oven mitts are one of those unique novelty gifts for her that will get plenty of good use time and time again. Perfect for chefs, bakers, and family and friends who enjoy their time in the kitchen, these gorgeous polar bear hands will bring a smile to their faces as they carefully maneuver each hot surface. Fun and functional, these polar bear mitts are made from authentic premium quality materials and offer generous sizing to fit a wide range of hand sizes.
One of those funny novelty gifts that will get plenty of smiles around the kitchen is this delightful spoon holder. This spoon holder and steam releaser features Red, a fearless crustacean ready to lend a helping claw! Made of 100% BPA-free food-safe silicone, this little red crab will safely and firmly grasp the edge of pots, securing spoons and utensils within his clasp.
What better spot for your busy sponge to get some rest than this comfortable little bed! The Clean Dreams kitchen sponge holder presents a uniquely designed holder in the shape of a miniature double bed. The tiny bed features an open slat base for drainage and even includes two cute little white pillows to complement the bedspread.
Novelty Gifts: Stationery & Books
A list of the best novelty gifts wouldn't be complete without a few novel items for stationery and book lovers alike. Whether it's a toaster of a different kind, or a creative bookmark to keep tabs, these unique and innovative pieces are bound to find themselves in pleasant company.
Searching for the best retro-inspired novelty items for the vintage obsessed? These unique style notebooks present a nostalgic cover design displaying an old school VHS cassette. Featuring 260 pages available in ruled or plain options, these retro notebooks are the perfect stationery piece to record thoughts, travel notes, recipes, and more.
42. Notester Desk Organizer
A fun and functional piece to keep desks neat and tidy, this cute desk organizer is a statement piece that is bound to spark conversation. Perfect for the home or office, the Notester presents an all-in-one desk organizer in the unique shape of a double slice toaster! Available as shiny red and blue toasters, the adorable design includes a double pack of 100 novelty bread sticky notes and even includes a built-in pencil sharpener and built-in magnet design for storing paperclips on the surface! This amazing organizer can also double as a docking station, featuring space to integrate a charging lead, and can also be used to conveniently store business cards and other small desk accessories.
The last of our novelty gifts offers a special reading companion for bookworms. The Crocomark presents a striking bookmark in the shape of a green crocodile. The unique elongated design neatly sits on the head of each book, deep between the pages, silently waiting for the right moment to draw readers back into the story.
Searching for more than Funny Novelty Gifts Check out some of our other great list for more awesome gift ideas.