Wini Gifts is supported by our readers. At no additional cost to you, we may earn a small commission from the purchases you make using our links.
Learn more
Useful walking gear to clever gadgets and accessories, our handpicked gift guide contains a wonderful selection of both stylish and practical gifts for walkers of all kinds. Whether they're recreational walkers, an avid power walker, adventurous hiker, or casual dog walker, you're bound to find the perfect birthday and Christmas gifts to ensure a fun, safe, and engaging walking experience.
Versatile walking essentials for every type of walker or environment, the following section contains the most practical and useful gift ideas for walkers that will enhance their number one passion.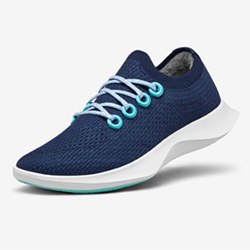 Featuring an ergonomic design with superior comfort and style, the AllBirds Tree Dashers are the ultimate walking shoe for anyone serious about their daily treks. This premium pair of sneakers are made from renewable materials, featuring a knitted tree upper and flexible midsole that conforms to your every step, alleviating any unnecessary soreness or foot pain whilst exercising. Optimized for superior comfort, breathability, and performance, these innovative sneakers are a must-have gift for both walkers and runners.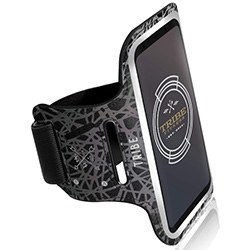 Designed to fit all modern smartphones, this stylish cell phone armband is a great gift idea for your passionate walker friend with no pockets to spare. Tightly securing a phone to their arm, this reflective and water-resistant exercise armband features a built-in key pocket and touchscreen functionality. The secure Velcro strap passes through double buckle loops, adjusting for arms of all sizes.
A stylish and versatile walking and trail jacket that will keep her both comfortable and dry is this gorgeous Brook's canopy jacket. The weatherproof jacket presents a unique style and design, featuring both water and wind protection, with a fitted and discrete stowable hood. A breathable DriLayer Seal ripstop fabric ensures breathability and durability, while finer details such as zip hand pockets and elasticated ribbed cuffs with hidden thumbholes ensure she'll be on point come rain, hail, or shine. Alternatively, this
personalized unisex windbreaker
is a unique lightweight waterproof jacket for both men or women that can be customized to feature names, logos, text, and more.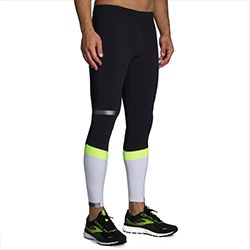 Does the walker in your life exercise late at night? if the answer is yes, a pair of reflective compression tights not only provide a comfortable walk but ensure they can be seen in low light. Made with a comfortable nylon-spandex blend, the slim fit design will not hinder strides, big or small. The compression tights are ideal for runners or walkers out for a long walk in the evening, with this style also available for
women
.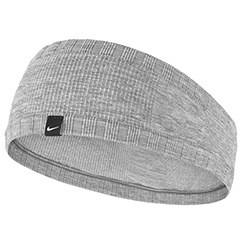 A great little gift for yourself or your walking buddy is this eye-catching Nike headband. One of the most useful gifts for walkers, a quality headband will keep loose hair and sweat at bay so you can focus on the walk ahead of you. Featuring a subtle, yet distinctive Nike branded tag, the stylish stretch headband presents a unique seamless construction for optimal comfort and wear and is available in contemporary grey, pink, and black fabric options. Alternatively, the
Hypernight reflective headband
presents a bold and fun illuminated design that will make a statement under the night sky.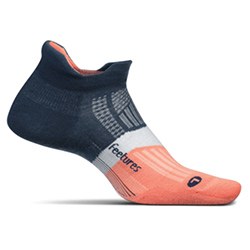 No ordinary pair of socks, the Feetures Elite Max Cushion provides extra protection in high-impact places. Conforming to the feet of each individual, the No-Show Tab performance socks feature moisture-wicking fabric and targeted compression technology. Walkers and runners alike can enjoy a comfortable fit, free from irritating toe seam and secured from slipping.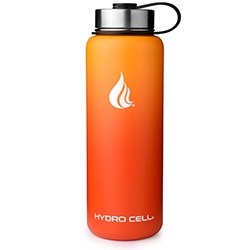 Hydro Cell is a sleek vacuum-sealed water bottle, specifically designed to keep beverages hot or cold. Created for active and adventurous individuals, this vibrant bottle ensures a reliable source of hydration is by their side, no matter where they are. Walkers, hikers, and extreme sports enthusiasts will appreciate its durable construction, while the bonus sports cap is great for runners and team sports competitors.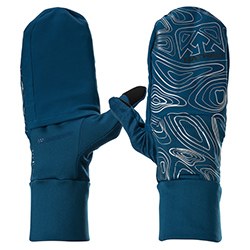 A perfect gift idea for cold weather walkers who exercise in the dark, the Nathan Hypernight Reflect gloves are wind resistant while allowing for smartphone operation. Conveniently tucking away when not required, each glove is also a mitten containing a high visibility graphic design.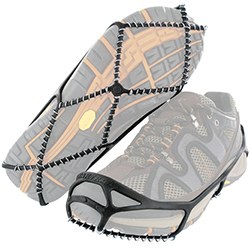 For a keen walker who won't let winter get in their way, a new pair of traction cleats are a useful gift for walking on snow or in icy conditions. Stretching to fit most footwear, the Yaktrax cleats feature a secure heel tab and rust-free steel coils that provide 360 degrees of stability.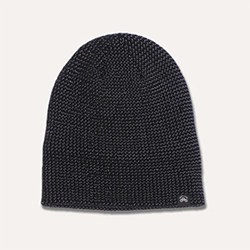 Keeping heads cozy and warm, this chic beanie presents one of the best gifts for walkers during those cooler months. Combining practicality and style, the Rexi reflective beanie has been designed with warmth and visibility in mind. The next best thing to a reflective vest, the cap is woven with a subtle reflective thread that is conveniently illuminated at night for maximum visibility. Featuring a super soft acrylic exterior and warm polyester fleece lining, this double-layer beanie is the perfect accessory for hours of winter walking.
Walking is even better when accompanied by your best friend, which is why the below section contains a handpicked selection of unique outdoor doggy essentials every dog walker will adore.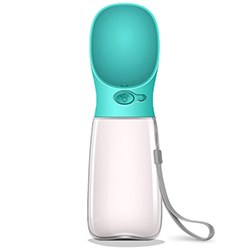 This innovative water dispenser is a perfect gift for keeping their four-legged travel companion hydrated during long outdoor adventures. No more filling aluminum bowls while walking dogs, this handy water bottle releases contents into its feeder for mess-free drinking. The release button allows water to easily drain out and back in, while a secure lock ensures water doesn't accidentally leak.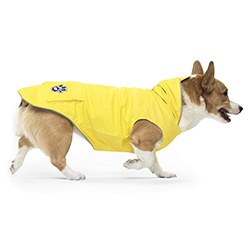 Why let the winter months stop you and your best friend from enjoying your daily walks? The Canada Pooch Torrential Tracker dog raincoat presents a premium designed waterproof doggy covering that will ensure your pal stays dry during those wet days out. Featuring superior craftsmanship, the coat has been designed with a 100% polyester waterproof shell with full belly coverage, functional pockets, and reflective trims for nighttime walks. Available in bright rubber ducky yellow and vibrant pink fabric options with a stylish nautical striped internal lining, this is one fashionable coat any dog walker will be proud to have their pooch in.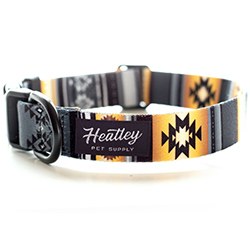 13. Personalised Dog Collar
If you're searching for a one-of-a-kind personalized gifts for walkers and dog owners alike, you can't go past these vibrantly unique dog collars. The handmade custom-made collars feature 9 bold and exciting tribal-inspired designs that are bound to stand out from the rest. Each collar is expertly designed using soft and comfortable webbing, with box stitching using heavy-duty thread, solid metal D rings, and robust and durable plastic buckles. All collars feature a personalized printed label including your dog's name and contact details, with the option of matching leashes to complement their colorful and adventurous personality.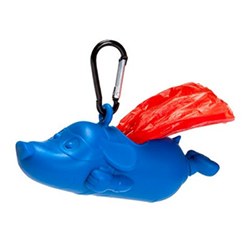 For the dog lover who enjoys taking their four-legged friend on a daily walk, this creative waste bag dispenser ensures clean-up is immediate and simple. One of the funniest birthday and Christmas gifts, the Mighty Dog poop bag dispenser depicts a superhero pup, using the next available bag as a cape.
If you're searching for gift ideas for walkers who take their passion to the next level, the below section contains a variety of handy gear and accessories perfect for hiking and adventure enthusiasts.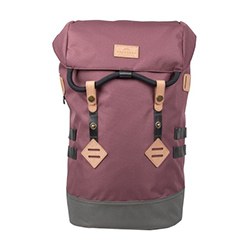 Spacious, durable, and stylish, this amazing backpack is the perfect gift for regular hiking adventures and day trips. The Colorado Reborn Series presents a versatile rucksack featuring a generous 19L capacity including internal compartments that will easily fit and organize all much-needed hiking essentials. Crafted from sustainable textiles, this eco-conscious backpack is both lightweight and hard-wearing, featuring padded adjustable shoulder straps and sternum straps to evenly disperse weight for all-day comfortable carrying.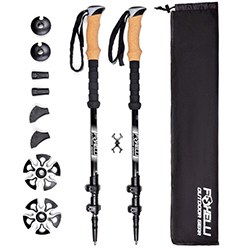 Whether for a seasoned hiker or the occasional nature walker, trekking poles allow for long walks to be completed with less effort. A great gift idea to help reduce the strain of walking, these lightweight trekking poles absorb shocks while providing an extra level of stability and traction. Each walking stick features a tungsten carbide tip, flip lock, natural cork grip, and padded strap, so your beloved walker can explore new terrains in stable comfort.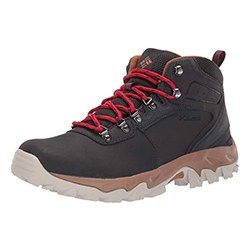 A most useful and obvious gift for walking the wilderness is a pair of quality walking boots. Designed with expert craftsmanship, the Columbia Newton Ridge II presents a highly robust waterproof hiking boot capable of handling a rigorous day out on the trail. Crafted from premium leather and suede, this hard-wearing boot combines comfort and durability, while remaining lightweight and versatile. The protective hiking boots also feature a waterproof mesh, superior cushioning, while the rubber sole provides advanced traction for exceptional grip in every environment.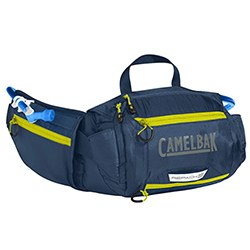 A handy gift for walkers and hikers alike, this durable hydration belt is capable of carrying an additional 50oz of fluid. Ideal for replacing a traditional water bottle, the CamelBak Repack combines hydration with carrying capacity, housing the essential bits and pieces they need for the trek. The main compartment is used to house the bladder, while the front section folds out to reveal two pouches and a ventilated mesh pocket.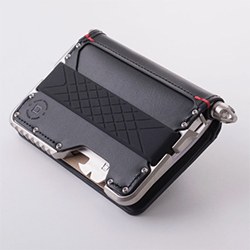 Bridging the gap between functionality and style, this premium tactical wallet is an ideal gift for walkers and avid hikers in need of a versatile pocket solution. Constructed from a durable combination of titanium and leather, the wallet is compact, lightweight, and rugged enough for any adventure. The wallet itself can hold up to sixteen cards and comes equipped with a stainless steel multi-tool, titanium pen, and titanium backplate that's RFID secured.
20. Water Purification Straw
The ultimate backup water bottle whilst traversing the great outback is this handy water purification straw. The pocket-sized water purification device presents an ultra-lightweight, portable purifier with the power to produce pure, clean water anywhere. Very easy to use, simply place this straw directly into streams, lakes, or any freshwater source and start drinking! Thoroughly tested and designed with advanced technology, this innovative purification straw features a very speedy flow rate and will remove over 99.9% of viruses, bacteria, and parasites, making it a must-have essential for serious hikers and backpackers who enjoy going off the beaten track.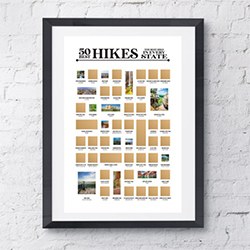 A highly creative and unique present, this one-of-a-kind scratch map will make a great gift for hiking enthusiasts. The 50 Hikes Scratch Off Poster presents the ultimate inspiration for anyone who enjoys outdoor adventures, discovering new trails, and challenging new experiences. This stunning artwork has been designed as a beautiful 12 x 18 inch poster featuring striking gold scratch-off boxes of 50 unique hiking locations from each state. Made up of varying shapes and sizes, beneath each gold box lies a striking high-quality color photo, just waiting to be discovered, making this both a fun and motivational gift to put on those hiking boots and start exploring!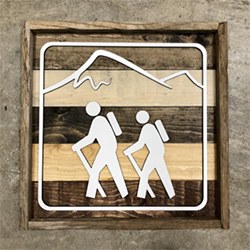 A thoughtful gift for anyone who enjoys exploring the great outdoors is this unique hiking wall art. The bold art piece presents a hiking and US forest-inspired design featuring a couple of hikers traversing the land. Encapsulated within a curved white border, the design is available with the two hiking silhouettes, or a version including a mountainous backdrop. Each rustic recreational sign is handmade from locally sourced reclaimed wood, with shape pieces machine cut from pine plywood, also including the option to customize these pieces for any sign.
Below you will find the most wanted gadgets and electronic walking gifts for him and her that will enhance their walking endeavors. This section contains popular fitness tracking and experience-enhancing devices, even a sleek and portable fan for those walking days when you break a sweat!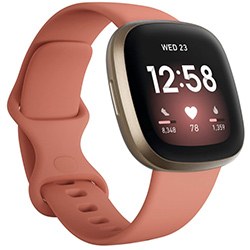 One of the best gifts for walkers who are serious about performance, the Fitbit Versa 3 tracks daily activity and even evaluates sleep quality. Clock faces can be changed to match their mood and style, while the design itself is available with stylish black or gold trimming. The Versa 3 features everything you would expect from a premium fitness watch including a walking GPS, heart rate monitor, calorie expenditure reading, and step counter.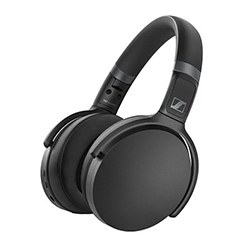 The Sennheiser HD 450BT is a great walking gift, allowing your lucky recipient to trek the streets in optimal comfort and perfect ambiance. Utilizing noise-canceling technology, the wearer can enjoy music and podcasts without interruption, even whilst in the midst of loud street traffic. The minimalist design is modern and stylish, while its quick charge and 30-hour battery life offer convenience and reliability. A unique alternative, these
Aftershokz bone conduction headphones
offer a sleek, lightweight, and new listening experience for walkers and runners alike.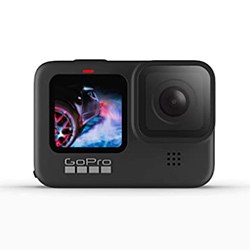 The new GoPro HERO9 is a perfect gift for avid walkers, capturing adventure wherever they go. This amazing device is capable of snapping highly detailed photos and shooting stunning 5K videos. HyperSmooth technology helps stabilize content captured in high motion, while its waterproof design also allows for total submersion with crisp clarity.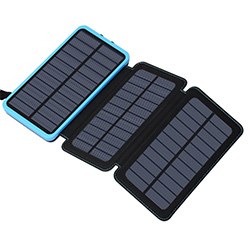 This thoughtful gift is ideal for hikers, providing an essential backup in case of an emergency. Featuring an intelligent and compact foldable three-panel design, the portable solar-powered charger can handle any weather, ensuring gadgets always have a full power supply. The external battery is both lightweight and portable, simply fold it up and clip it onto a rucksack when you're ready to hit the trail!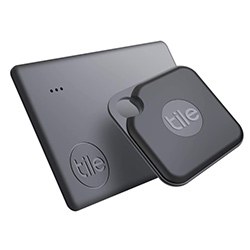 A Bluetooth finder is a great gift for walkers and hikers to ensure their valuables are never misplaced or lost while on their daily treks. The Tile finder presents a handy little device that can be easily attached, hung, or inserted into everyday personal items to track their location with a simple phone ring. From house keys to wallets, even phones or other precious electronics, this clever technology can also pinpoint the last location of objects using the Tile smartphone app, guaranteeing those dropped or forgotten personals are but a phone ring or app click away.
For the avid walker who won't let warm weather get in the way, this innovative fan rests around their neck, cooling their face while they stroll. The portable fan features whisper-quiet operation, long battery life, and a malleable design, allowing the wearer to position each fan to their liking.
From a handy portable waist bag to iconic outdoor sunglasses, the following section contains a great selection of stylish and useful accessories and personal gifts for walkers they are bound to appreciate.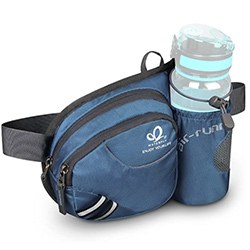 A comfortable waist bag makes an ideal gift for walkers to carry their important necessities with them during their daily treks. This lightweight and breathable portable accessory presents a generous sized bag with a comfortable and secure design. Featuring multiple compartments to store a phone, keys, cards, and more, the versatile waist bag also includes a stable water bottle holder that will stay firm in place even during strenuous exercise.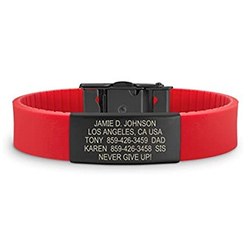 The perfect present for regular walkers that doesn't often come to mind is an ID bracelet. Particularly important for those who walk solo or decide to traverse new and unchartered territory, an identification bracelet contains necessary personal information to notify strangers or medical personnel of important details should anything happen while they're out. Featuring a durable silicone band with a strong stainless steel clasp, this lightweight, comfortable, and stylish ID bracelet includes a customizable faceplate for up to 5 lines of engraved personal information such as name, DOB, an emergency contact, or any pre-existing allergies or medical conditions.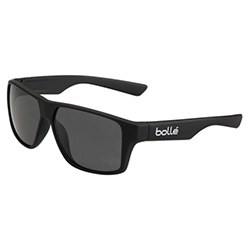 An awesome gift for anyone who loves life outdoors are these stylish Bollé sunglasses. Renowned for their premium range of sporting and outdoor eyewear, Bollé has created Brecken, presenting a stylish modern geometric-shaped black frame perfectly paired with matching grey lenses. Made from strong and durable nylon with tough polycarbonate polarized lenses, these classy unisex designed glasses are perfect for everywhere wear, wherever you find yourself within the great outdoors.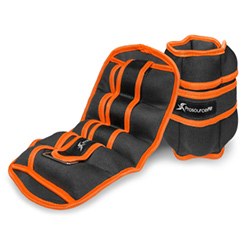 Ankle weights are a great gift for adding a little extra resistance to a walk without increasing the difficulty of terrain or requiring a greater distance to be covered. Filled with iron pellets, these adjustable neoprene ankle weights are sealed with a wide Velcro strap and are also comfortable for wear around wrists. The weights are available in three base colors and can be adjusted in increments using removable pallet packets.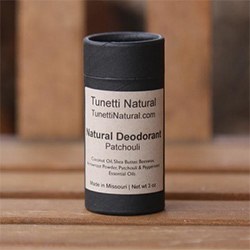 One of the most useful stocking stuffer Christmas gifts for walkers is this enticing natural deodorant. The all-natural patchouli-scented deodorant presents an organic handmade product designed to absorb perspiration and leave you smelling great even after a long walking session! Featuring a unique blend of shea butter and coconut oil for moisturization, arrowroot powder to help moisture absorption, and peppermint essential oil containing antibacterial properties, this divine organic deodorant will also arrive in sustainable biodegradable packaging with sustainability in mind.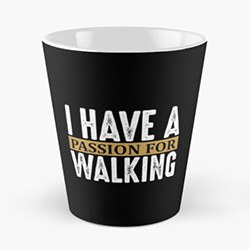 Adorned with a statement that corresponds with their passion, this walking-inspired coffee mug is ready to be filled with their favorite hot beverage. Perfect for proudly sipping at home or the office, the lighthearted ceramic mug makes an excellent present for both birthdays and Christmas.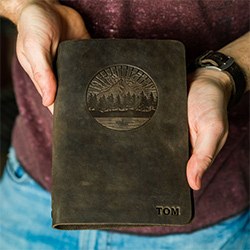 35. Personalized Walking Journal
A unique walking gift for those who like to reflect on their daily adventures is this gorgeous personalized journal. The authentic leather journal presents a custom-made case featuring a striking fire-branded design on the front cover. Crafted from genuine full-grain leather in a choice of 6 stunning colors and featuring an elastic band to hold pages, this journal can be personalized with names and images, including a logo or branding of your choice.
The below section contains a handpicked selection of the best recovery aids for walkers to help avoid and treat tender joints, ligaments, or plantar fasciitis, ensuring family and friends are supple, relaxed, and ready for their next walking session.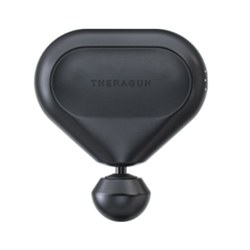 Equipped with three distinct speed options, the Theragun Mini is one of the best gifts for walkers who push themselves to the limit and wind up a little sore afterward. The innovative hand-held massage gun delivers deep muscle relief in a lightweight, portable design, allowing your beloved walker to easily carry it with them for use whenever they're feeling a little tight.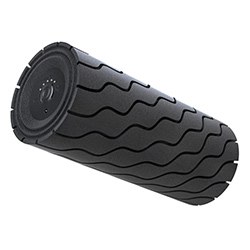 The Theragun Waveroller is a versatile and easy-to-use foam rolling tool that leverages the power of vibration to reduce soreness and speed up recovery. A great gift for both warm-up and recovery, the therapeutic roller connects via Bluetooth to any smartphone allowing your walker friend to personalize their experience. Alternatively, if feet are their primary sore point, this wonderful
nano foot massager
can help relieve aches and pains.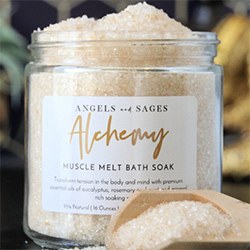 If you're searching for Christmas gifts for a friend or family member who enjoys walking, this muscle soak makes for both a practical and indulgent gesture. The perfect companion after a long walk, this luxurious muscle melt bath soak contains all the ingredients required to alleviate sore muscles and release tension. A beautiful mix of mineral-rich salts and essential oils provides a soothing and uplifting aroma as they sink into this calming, restorative soak.
Searching for more than Wonderful Gifts For Walkers? Check out some of our other great list for more awesome gift ideas.