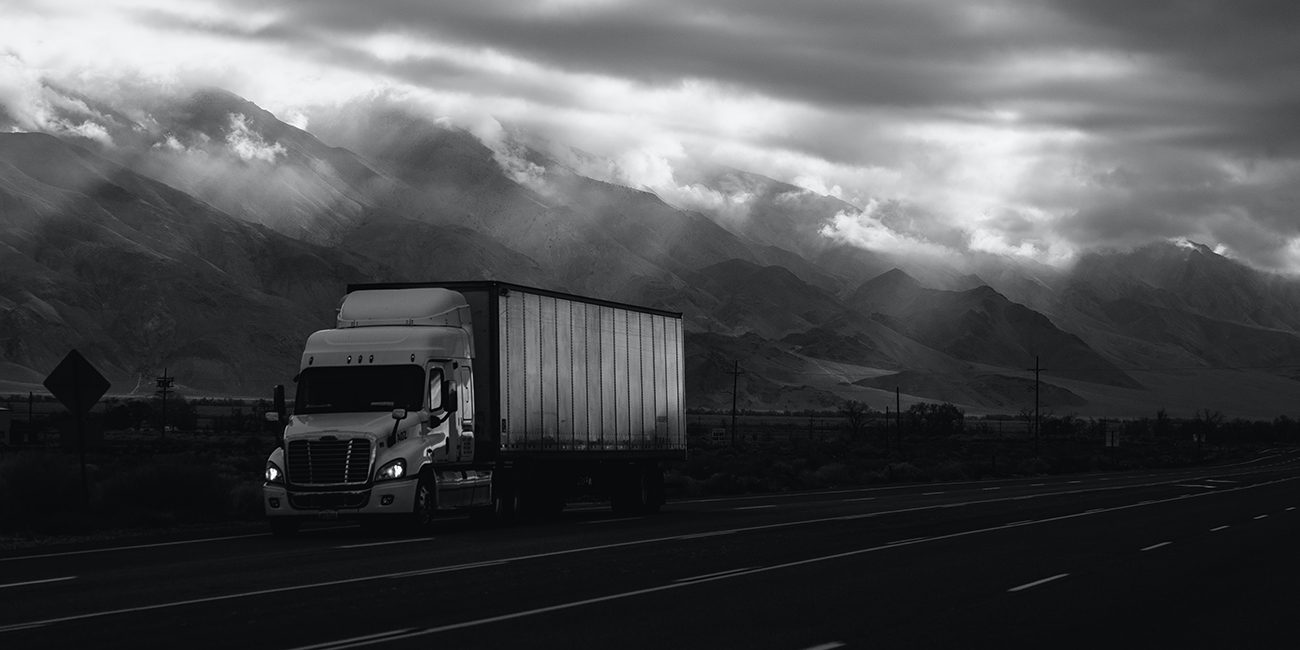 Wini Gifts is supported by our readers. At no additional cost to you, we may earn a small commission from the purchases you make using our links.
Learn more
If you're searching for the ultimate practical gifts for truck drivers, we have compiled a list of the most useful gadgets, utilities, and accessories perfect for those long drives away from home. From handy food warming and cooling utilities to the latest electronics for entertainment and safety, even personalized pieces to suit their taste, below you will find plenty of things truckers need to ensure their comfort, entertainment, and security whilst on the road.
Gifts For Truck Drivers: Utility
What are the best truck driver gift ideas that serve a useful purpose? We have compiled a great list of utilities perfect for every trucker's daily needs. From gifting options offering convenience and security to the perfect accessories for beverages, below you will find a range of utilities that will come in handy whilst they're away from home.
There's no better way to ensure all valuables are safe and secure while not in the driver's seat than with a portable electronic lockbox. The Vaultek LifePod is lightweight, durable, and allows for two primary methods of entry; key and passcode. For additional security, key entry can be disabled from inside the case, allowing only keypad entry. Included with the case is a 19-inch steel cable tie which securely attaches the safe to the inside of the truck, preventing would-be thieves from snatching the case. The amazing Vaultek LifePod features an airtight weather-resistant seal, dual compression latches, and solid polymer construction. Available in multiple color options including rush orange, alpine white, titanium gray, and covert black, the lockbox is a unique gift for a truck drivers' peace of mind.
A perfect tool for opening beers during downtime, this explosive bottle opener will quickly become their favorite toy, aside from the truck of course. Available in Desert Tan, Chrome Powder, and Black, the tough and gritty Freedom Frag also features a personalization option on the rear.
A handy duffle bag is the number one accessory every trucker needs whilst on the road and this customized rugged style bag is certain to fast become his favorite travel companion. Perfect for gifting, the travel bag features unique personalization in debossed lettering available in stylish blind, gold, rose gold, and silver foiling options. Made from durable 20oz waxed cotton canvas, the sharp looking bag features solid brass and stainless steel hardware, heavy-duty zippers that are top sewn for added strength and longevity, and includes a generous main compartment and end pockets to fit all his goods and accessories.
One of those highly practical gift ideas for truckers that will be warmly welcomed is this unique portable shower caddy. Perfect for keeping his toiletries and essentials tidy and dry, this versatile shower caddy presents a hanging shower tote featuring a practical, compact, and lightweight design ideal for travel. The caddy contains plenty of room, holding up to 4 full-size bottles plus more, and includes a large metal hook to keep the bag dry and easily accessible. Made from a strong and mildew resistant 600D polyester with premium quality zippers, this durable toiletry bag will hold up under stress and regular use on the road.
Whether for keeping soda cool on the road or keeping beers cold at home, this Punisher inspired koozie will securely hold both bottles and cans. Made from faux leather, the koozie features a Punisher skull on the front and optional personalization on the rear, offering a choice of three font types and three lines of text.
A unique style tumbler perfect for transporting drinks on those long drives is this stylish YETI travel mug. This stunning cup displays a one of a kind engraved design featuring a Rocky Mountain Elk bugling in the morning. The eye-catching illustration presents incredibly fine detailing, with the option to also include personalization of their name on the reverse of the mug. The vacuum insulated BPA-free tumbler features a spill-proof mag-slider, no-sweat design, and is the ideal travel companion to keep their drinks hot or cold for hours.
Gifts For Truck Drivers: Cooking & Storage
It goes without saying there are some basic things truckers need to ensure they are well fed and nourished whilst on the road. From a unique food warming tote to a generously sized cargo box for tools and accessories, the following section contains a selection of portable cooking and storage gear for everyday use, all year long.
If a large fridge and freezer is not an option, a handy alternative is a portable fridge that can be plugged into a cigarette lighter or portable battery. The Cooluli mini-fridge weighs just 13lbs and can store up to 20 Liters of food and drink. Customized temperature control powered by advanced dual-core cooling ensures all contents maintain the select temperature. Compact enough to be placed anywhere within a truck cabin, while storing plenty for the road, the Cooluli Concord features a digital display and sleek modern design.
One of those truck driver gifts he'll never know how he ever lived without is this convenient food warming tote. The unique lunch bag is the ideal solution for preparing healthy, warm comfort food whilst on the go. The portable food warmer contains a 12V connector that easily plugs into your vehicle's DC power outlet to evenly cook, or reheat fresh or frozen meals, holding the temperature for up to 12 hours without burning or drying out food. A great alternative option is this durable
8-quart traveling slow cooker
, perfect for tasty slow-cooked meals whilst on the road.
An essential appliance for long haul lorry's, a new microwave oven will reduce the temptation of fast food at truck stops and diners. When considering gifts for truck drivers, a microwave goes hand in hand with a portable fridge, offering a quick and convenient solution for heating healthy packed meals whilst on the road. The Toshiba microwave oven presents a straightforward one-touch pre-programmed sensor, easy for heating and melting popular foods, and features a scratch and stain-resistant, easy to clean cavity for simple maintenance.
Where space is at a premium, the ability to organize gear and reduce clutter is essential. The YETI LoadOut GoBox features a near-unbreakable construction and a versatile compartment setup that keeps items secure and accessible on the road. When not driving, your beloved trucker can take this dust and waterproof cargo case on camping adventures.
One of the best gifts for lorry drivers, helping them prepare healthy meals on the road is the ever-reliable Crock Pot. Perfect for meals where a microwave simply won't suffice, a slow cooker is not only a great option for warming food, but for preparing delicious heartwarming meals such as ragu, roast chicken, and chili con carne from scratch.
Gifts For Truck Drivers: Comfort
The following section contains must-have items for truck drivers to ensure their comfort and convenience whilst away from home. From a luxurious pillow to rest a tired head to the ultimate seat cushion that will alleviate the stress of prolonged driving, we've got comfort for truckers covered.
Spending hours seated at the wheel can get a little tough on the lower back and backside. The additional comfort and padding a portable seat cushion offers can help truckers feel more comfortable and at ease while driving. Made from memory foam, the U-shaped design adapts to the body, providing support on short and long haul trips.
Cold nights in the sleeper cab will be a thing of the past with a super soft and extremely comfortable electric blanket. The Sunbeam heated throw blanket is made from polyester with a smooth microplush surface for superior warmth and comfort. The blanket features a built-in automatic shutoff and three temperature settings for optimal heat control.
The perfect place to rest a weary head after a long day's drive is this unique cooling pillow. The Allswell Gel Cooling pillow is the ideal solution for those who toss and turn at night due to feeling hot. The unique pillow contains a layer of cooling gel that covers the surface of the pillow, transferring heat away from the body to keep you cool for longer. Featuring memory foam that provides optimal support and a removable lightweight cover, this will be the one and only pillow your truck driver needs to get a blissful night's sleep.
Gifts For Truck Drivers: Gadgets & Electronics
There are some essential gadgets for truck drivers which are must-haves whilst on the road. Whether it's a handy dashcam to ensure their safety and security, or fun and engaging accessories for pastime use and leisure, the following gadgets and electronics for truck drivers are bound to be received with thanks.
A must-have item for truck drivers that is essential in the event of an accident or for when their vehicle is left unattended, a dual dash cam provides high-quality concurrent video of inside the cabin and in front of the truck. Featuring superior 1080P exterior and 720P interior video, the interior camera also includes infrared LED lights and an F/1.8 aperture to handle low light conditions and ensure flawless video footage even in the dark. A 170° wide-angle front lens and 140° cabin lens will capture the whole road in front of them from the edges of their windscreen, while continuous loop recording will automatically overwrite the oldest footage, so they need not worry about the memory card running out of space.
Whether for getting work done, entertainment, or connecting with family, a new tablet provides truckers with a portable solution to take on long haul trips. The Microsoft Surface Pro 7 is a laptop-tablet hybrid offering the convenience of a tablet with the performance of a windows laptop. The battery life is a dependable ten hours and the option of 128 GB, 256 GB, and 512 GB disk space is more than sufficient for most applications and storage needs.
Perfect for downtime on the road or lazing around the home between trips, a quality pair of headphones will make listening to music and audiobooks a much more enjoyable experience. The Bose QuietComfort 35 II offers hours of wireless listening, featuring Alexa compatibility, superior noise canceling, and easy to use touch controls. Battery life is approximately twenty hours, allowing plenty of usage between charging, while the Bose connect app enables the management of Bluetooth connections, music sharing, and updates.
With time, routes, and trip planning being a fundamental aspect of driving, one of the best gifts for truck drivers is a new navigation system. The Garmin dezl 580 LMT-S features custom routing and alerts that helpfully maps trips around truck dimension and load weight, adjusting for bridge clearances and weight limits. The unit is Bluetooth compatible, automatically updates when connected to WiFi, and is preloaded with handy points of interest.
Designed for optimal conversion, one of the best gadgets for truck drivers is a wireless Bluetooth earpiece that focuses on ergonomics and usability. A rotatable microphone arm allows for use in both ears, the extendable ear hook carters for varying ear shapes, and multi-device pairing means they won't have to switch between a laptop and smartphone. In terms of road safety, stable pairing, a noise-canceling mic, and hands-free calling ensure concentration is always on the road ahead.
Monitoring heart rate for signs of stress and overseeing daily activity to ensure sufficient movement is an important part of managing your health. Because driving trucks involves large stretches of sedentary activity, a fitness tracker is a perfect Christmas and birthday gadget for truck drivers. The amazing Fitbit Charge 4 not only tracks heart rate and daily activity, but it also monitors sleep and stages of sleep, which can be easily reviewed via the smartphone app.
The one and only pen they'll need to store in their glove box is the Takeflight tactical pen. When writing is simply not enough, a tactical pen provides a few additional functions, just in case. Made from aircraft-grade aluminum, the Takeflight tactical pen is machined for maximum strength to weight ratio, and is perfect in a crisis for window-breaking rescue or fending off assault. The versatile tactical pen comes equipped with a wide range of functionality including a ballpoint pen, glass breaker tip, LED tactical flashlight, bottle opener, and also includes 2 extra refillable ink cartridges and an additional flashlight battery.
Still one of the most popular gadgets for truck drivers, a CB radio is a critical tool for communication and safety. While the evolution of smartphones has replaced some previous CB functions, warning fellow drivers of upcoming traffic conditions, road hazards, and problems with their truck are only possible over CB. The Cobra 25LTD features a heavy-duty dynamic mic, RF gain, and access to all 40 channels.
Gifts For Truck Drivers: Personal
There are some basic things truckers need and want, which is exactly what this section is about! Whether it's a stylish cap for the road, or grooming gear to keep clean and presentable, the following personal gifts for truck drivers are sure to be warmly welcomed and appreciated.
This stylish trucker style cap is the perfect companion for long days on the road. The Goorin Bros. Animal Hat presents a curved baseball pointer in cotton canvas, featuring a unique embroidered animal patch. Select from a growing collection of 37 iconic animal patches, including "Black Stallion", "Freedom Eagle", "Lone Wolf" and other attractive designs. The comfortable all-day cap features a cotton twill sweatband, soft mesh back, and an adjustable snapback closure to fit a variety of sizes.
A simple and straightforward gift for truck drivers to wear at home or whilst on the road is a comfortable premium quality T-Shirt. Inspired by Tom Clancy's Ghost Recon, the spartan helmet tee is made from a cotton and polyester blend and features a tagless collar to eliminate scratching.
An essential accessory for every trucker, protecting the eyes from direct sunlight and glare while reducing eye strain helps lessen fatigue and maintain alertness while on the road. These stylish Oakley Turbine sunglasses feature mirror coated polarized lenses and are available in a variety of colors including
prizm sapphire
,
tungsten
, and the pictured, prizm ruby.
This rugged style wallet is a wonderful personalized gift for a special trucker in your life. This stunning wallet presents a unique and attractive design crafted from premium distressed leather that will create a beautiful patina over time. Hand-stitched to perfection, the wallet features 3 credit card sleeves, 3 pockets for cash or phone, a key slot, and a 20-inch attach chain to ever avoid misplacement.
If you're after a special gift for truckers, a stylish classic style wristwatch is a great utility and perfect memento. The LIV GX Alarm Type-D offers quality craftsmanship, superior durability, and the versatility he needs for daily and formal use. The stylish watch features a scratch-resistant sapphire crystal cover, stainless steel case, and a choice of three strap types. You can select from a silicone strap with sports application, waxed leather for daily wear, or classic bracelet for formal occasions. In terms of functions, the timepiece is water-resistant up to 660 feet, offers a push-button alarm, and contains a double date window.
One of those personalized truck driver gifts perfect for smokers and collectors alike is this stylish custom lighter. The Black Ice Zippo Lighter presents a sophisticated design that will complement any gentleman's style. The engraved lighter features a sleek exterior in charcoal-colored metal, including a windproof construction and convenient flip-top. The custom lighter can be personalized with up to 2 lines of text or feature a unique monogram design, making it an ideal gifting option for special occasions.
One of the most practical gifts for truck drivers, these personal wipes will come in handy more often than you realize. The DUDE special cleansing wipes are perfect for a quick 'freshen up', especially while on a long journey or when bathroom access on the open road is sparse. Infused with soothing Aloe & Vitamin-E, these unique unscented plant-based wipes are specifically created to cleanse 'dude' regions. Perfectly packaged for use whilst on the go, each wipe is 25% larger than regular wipes and can be safely and conveniently flushed after use.
For a trucker who loves a smooth shave, the Murdock London Avenger gift pack includes luxurious Regent shaving cream, cooling and soothing aftershave balm, and the gritty Ernest double edge razor. If he loves his thick and manly beard, the
Bailey Grooming Kit
will be a more fitting option, featuring beard moisturizer, beard oil, beard shampoo, and a beard brush.
Gifts For Truck Drivers: Decor & Entertainment
The following section contains a unique selection of truck driver gifts perfect for ornamental display and their enjoyment. From a striking hood ornament for their truck that will stand out from the crowd to amazing trucker inspired models perfect for display, the below decor and entertainment gifts are bound to be received with enthusiasm.
Whether intended for their powerful lorry or trusty pickup, a hood ornament is a perfect gift to decorate any truck hood. A wide variety of finishes and designs are available in addition to this eye-catching matte black rams head, including a
chrome swan
,
flamed skull
, and a
flying goddess
.
One of the more practical gifts for truck drivers, ensuring they stay entertained on the road is a satellite radio. SiriusXM Onyx provides a list of features not available in traditional radio broadcasts. Not only will the signal remain strong without dropping out, songs play from the beginning, pause, rewind, and relay are possible, and the device can store up to twenty of their favorite channels as presets.
What trucker doesn't love their brew? This awesome German growler holds sixty-eight ounces of beer and features a finely detailed sand carved shield. The personalized shield includes a unique monogram and name placement, while the bottle stands thirteen inches tall and is sealed with a porcelain flip-top lid.
A giant step up from LEGO building blocks, this high grade wooden 18 wheeler is a perfect gift for a driver who appreciates the intricacies of working with their hands. Similar to a 3D puzzle, the UGears Heavy Boy truck is a fully functional model that takes time and patience to assemble. Once complete, this amazing wooden replica features an interactive hood, opening doors, and a wind-up cog that allows the truck to propel forward.
If you're after personalized truck driver gifts that don't scream "I'm a trucker", a whiskey decanter set may be the sophisticated and subtle gift you're after. A single elegant decanter is bundled with four lowball whiskey glasses that contain matching custom designs. Each glass can hold eight ounces of fluid, while the decanter has a twenty-three-ounce capacity. If your beloved trucker is a whiskey connoisseur, relaxing at home with a chilled glass is the perfect downtime between long haul trips.
A unique gift for truck drivers to enjoy with their children, this LEGO Technic semi building kit is a constructible replica of the awe-inspiring Mack Anthem. With over two and half thousand pieces to configure, the heavy-duty model features a crane boom trailer, authentic bodywork, and an amazing operational steering system.
Searching for more than Gift Ideas For Truck Drivers? Check out some of our other great list for more awesome gift ideas.