Wini Gifts is supported by our readers. At no additional cost to you, we may earn a small commission from the purchases you make using our links.
Learn more
Gifts For The Man Who Has Everything
If you're wondering what are the best gifts for the man who has everything, our extensive list of varied and unique presents are sure to entice and surprise! Whether you're searching for one of a kind gadgets, fun gifts for gamers, exciting gifts for travel and sporting enthusiasts, luxurious accessories, or eye-catching decor for his home or office space, we are confident you will find the perfect gift browsing our carefully curated selection of unique gifts for him.
If you're searching for impressive gifts for the impossible man who seems to have everything under the sun, then the below section has you covered. From a one of a kind speaker to the ultimate water bottle, you will find genuinely unique gifts below that are bound to surprise him.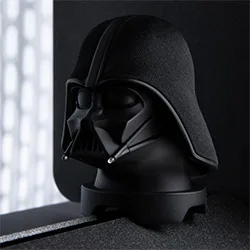 A truly unique gift for men, this speaker is perfect for Star Wars fans, movie buffs, and the man who loves to get his geek on. Featuring an amazing matte black finish, the Darth Vader Speaker provides outstanding sound quality and even produces the legendary breathing sound when powered on and off. With two front speakers, a sub for bass, and up to eight hours of battery life, the speaker is a great home decorative piece while also suitable for audio on the go.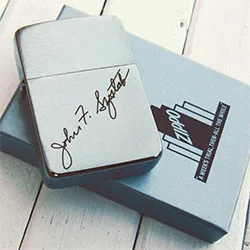 A special keepsake for smokers and collectors alike is this sleek vintage lighter. The stunning 1941 style Zippo lighter is a one of a kind piece that is as unique as the writer. Featuring a brushed face and polished edges, the custom lighter can include yours or their handwriting permanently engraved into the casing. This elegant memento can include multiple dates, names, monograms, or a signature to truly personalize and surprise someone special.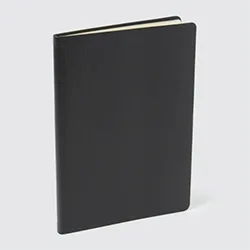 If he's the sort of old school guy who would pick pen and paper over a tablet any day, one of the best gifts for the man who has everything is a timeless journal. This beautiful stationery piece features an elegant pebble-grained leather cover available in stunning navy, burgundy, black, and tan finishes. Internally, the journal is filled with luxurious silver gilt-edged ivory paper and is the perfect tool for jotting down his thoughts, motivations, or daily goals.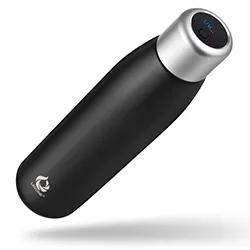 4. Self Cleaning Water Bottle
A creative gift for him to take on daily trips and adventures, the Lavone water bottle kills bacteria and purifies water in only three minutes. The bottle utilizes a one-touch cleansing mechanism, activating UV-C lighting produced from the lid to sterilize at 99.9% effectiveness for clean and refreshing H20.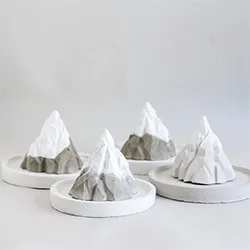 A highly unique gift, this stunning jewelry holder seamlessly fuses bold aesthetics with beautiful practicality. The eye-catching holder has been exquisitely handcrafted in the raw shape of a mountain with a surrounding base dish. Constructed from 100% concrete, this one of a kind stand is designed to proudly display his rings, bracelet, or watch on the mountain peak or surrounding base and will make a unique statement piece for his precious jewelry and accessories.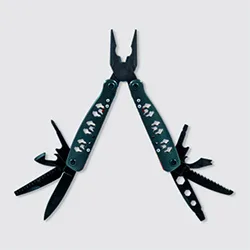 A handy do-it-all gift for the man who has everything, this multitool is big, strong, compact, and portable. The Guardsman is perfect in the event of an emergency or for annoying tasks that require a quick solution. Containing a multitude of components, the multitool features needle-nose pliers, wire cutters, a serrated tooth saw, scissors, a knife, screwdrivers, and of course, a bottle opener.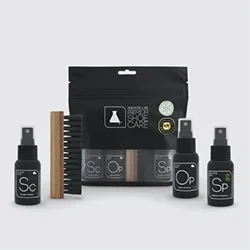 A fitting gift idea for men obsessed with their sneakers, this premium shoe care kit prolongs the life of his footwear, while ensuring his shoes look amazing all day, every day. Environmentally friendly and biodegradable, the sneaker care kit contains an odor protector, sneaker protector, sneaker cleaner, and a hardwood brush. The cleaner penetrates at a microscopic level, while the protectors form a lasting barrier against mud and dirt.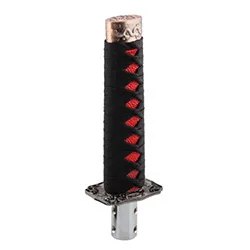 A gift to make him feel like a samurai while driving, this katana shift knob looks like a sword resting in its scabbard. The unique car accessory is constructed from durable alloy, featuring a square guard and a classic braided handle.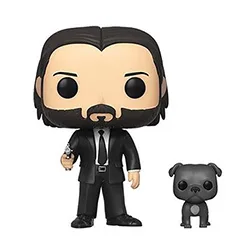 What are those unique and interesting collectible gifts for the man who has everything? An ideal gift for movie lovers or Keanu Reeves fans is this fantastic POP! vinyl figurine. Including not one, but two collectibles, this amazing set features John Wick and Boy, the perfect duo, always on their best behavior.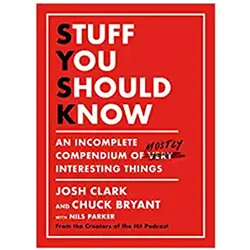 A fun and captivating book he most likely won't have within his collection is this interesting book for curious minds. Stuff You Should Know: An Incomplete Compendium of Mostly Interesting Things is a unique book that digs deeper into those unknown topics and questions why and how of a range of intriguing topics. From the origin of Murphy beds to the history of facial hair to the psychology of being lost, each chapter is embellished with snappy visuals and notes, as the authors dig deep into the underlying weird, fascinating, delightful, or unexpected elements of a wide variety of topics.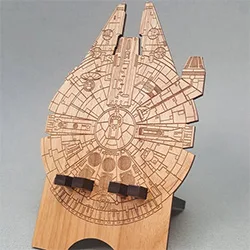 Fans of the Saga will be head over heels for this one of a kind phone stand. The unique desk accessory presents a Millennium Falcon phone stand, precisely laser cut from Alder wood and featuring intricately designed details. The phone stand is a great way to keep his space clean, whilst providing an easy and eye-catching spot to charge and view his phone.
Below you will find a selection of cool gifts for guys that will impress even the pickiest of men! From a fantastic drone to an amazing 3D printer, these unique and fascinating gadgets are bound to captivate and engage.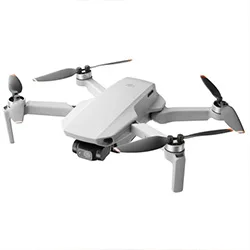 A fun, exciting, and creative gift for him to enjoy, drones offer a unique filming experience, capturing video from positions that were previously inaccessible. Providing exceptional aerial imagery, the DJI Mini 2 packs incredibly light, making it the ultimate adventure partner. Weighing the equivalent of an apple, the drone fits in the palm of a hand, resisting winds of up to 38mph and supporting video transfer of up to 6 miles. Within the box, the lucky man will find the aircraft, controller, battery, spare propellers, and various cables for optimal connectivity.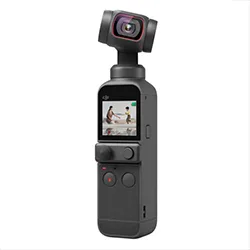 A portable camera for all his photo and video needs, the DJI Pocket 2 offers extraordinary features in an extremely small package. With crisp stereo audio, unparalleled stabilization, 8X slow-motion capability, and 4X zoom, this portable powerhouse is a fantastic Christmas and birthday gift idea. Underwater snaps and ultra focussed active tracking ensure output quality is superb, no matter the environment.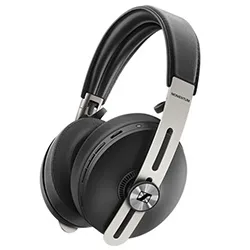 Part cutting-edge gadget, part contemporary fashion accessory, the man who has everything is sure to fall in love with the Sennheiser Momentum headphones. The simple interface is intuitive and easy to use, ensuring switching between calls and listening to audio is a seamless experience. Sennheisers Smart Control app provides an EQ, different noise cancellation modes, and the ability to locate the headphones should they get misplaced.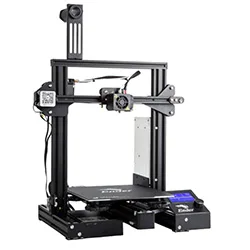 An amazing gift for the man who has everything, a 3D printer provides him with the ability to manufacture cool three-dimensional models. The Creality Ender 3 Pro features accurate print quality and a solid easy to build construction that's ideal for beginners.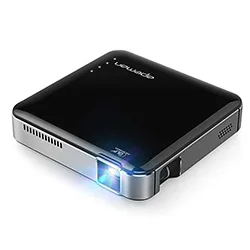 A pocket-size cinema he can take on trips and adventures, this mini projector is incredibly lightweight and compact enough to slot into his jacket pocket. The Apeman M4 Mini operates in near silence, utilizing digital light processing technology to project an image between thirty and one hundred inches. The gadget incorporates a bold metallic gray design and glossy finish, with four connection types including a headphone socket, USB output, HDMI input, and Micro USB charging input. Inside the box, he will find everything required to get going such as a sturdy mini tripod, power supply, USB charging cable, HDMI cable, and user manual.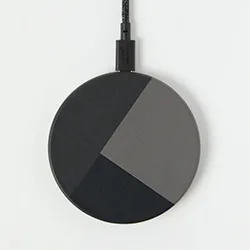 A modern minimalistic charging pad to suit any space, the Native Union Drop Marquetry is compatible with both Android and iPhone devices. The pad lays flat on benchtops, featuring a silicone surface tread that better secures a phone while it charges. A light indicator signals the status of a device, turning on while charging and switching off when a device is removed. If you're after a standing charger, the
Dock Marquetry
is a slightly larger alternative and features a similar bold contemporary design.
Searching for practical gifts for the impossible man who seems to have everything? Whether it's some sleek and stylish coffee cups to enjoy his daily brew, the ultimate gadget to clean his football boots, or a versatile docking station, we are confident the following utility presents will come in handy.
This rejuvenated classic is a premium gift idea for men who rock a clean look but lack quality grooming tools. The shaving set includes a traditional double-edged razor, nickel-plated brass brush, and an elegant T-shaped stand for maintenance and bold display. The hand-sculpted stand is rust-proof, while the brush and shaver trimmings are available in slick black and vibrant blue lucite finishes.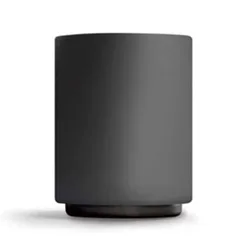 Whilst most cups without handles tend to burn the palm of the holder, the Fellow Monty Milk Art cups are a pleasure to both hold and sip. Crema is lifted to the top due to the cup's hidden parabolic slope, which also provides an ideal pouring curvature for the perfect cup of coffee. The innovative stackable craftsmanship is a space saver, while the double-walled construction better maintains the temperature of contents. Visually, the cups are designed to perfection, containing a matte finish with a stunning graphite or copper bottom.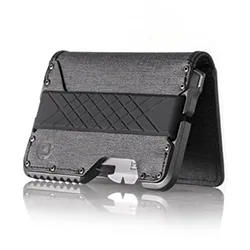 A gift idea for carrying necessities and tools for an emergency, this rugged tactical wallet is the perfect gift for a man that loves adventure. Ideal for birthdays and Christmas, the wallet features a resilient exterior, RFID blocking capability, and an amazing fourteen-function stainless steel multitool.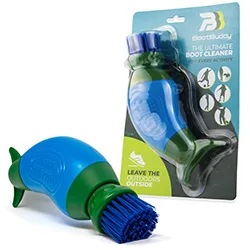 For sporting and fitness enthusiasts, one of the most useful gifts for the man who has everything is the amazing Boot Buddy. This innovative little device is a highly efficient boot cleaner, taking the strain out of cleaning footwear by removing the most stubborn mud in minutes! Simply fill with water, scrape, unlock the water flow, and scrub or brush footwear clean. This handy and versatile device is also as effective for cleaning bikes, wheelchair, or pram wheels, and works just as well on wet or dry mud.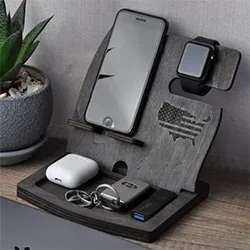 Featuring a bold, yet minimalist design, this beautiful docking station is the perfect utility to keep his accessories tidy and at bay. The exquisitely crafted wooden desk organizer will neatly store his phone, watch, keys, wallet, and other small accessories. The convenient stand design allows for phone charging whilst placed on the stand, and also features unique personalization of his name or a logo of your choice for complete gift customization.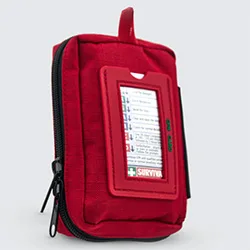 A creative gift for him to utilize in the event of an emergency, this First Aid kit is perfect for outdoorsy men who love adventure. Small enough to slot into his backpack and light enough to attach to a bicycle, the First Aid Core kit contains all of those emergency essentials. What's in the case you ask? Included are ten sterile adhesive dressings, bandage shears, CPR card, a cotton bandage, nitrile gloves, and more.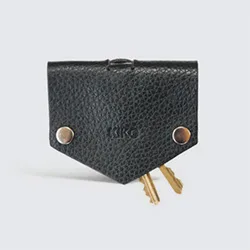 A perfect small accessory to keep his keys safely together is this elegant key case. This charming leather case has been exquisitely handcrafted with richly textured cowhide leather to produce a stylish rugged exterior finish. Featuring high-quality silver hardware, this sophisticated piece includes a button snap closure and key ring and is available in stylish brown and black finishes.
Some of the most entertaining and funny gifts for men, the below section contains a unique range of great options for guys young at heart. From the ultimate VR gaming headset to one of a kind stress relief, these fantastic gifts will keep them engaged for hours on end.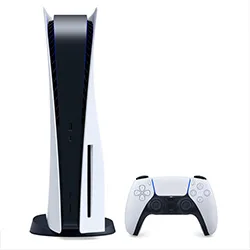 The newest Playstation to hit the market, the PS5 offers an unrivaled console gaming experience, perfect for the guy who has it all. A massive upgrade from the PS4 and PS4 Pro, this unit operates at lightning speeds, reducing load times and displaying jaw-dropping graphics. The PS5 also features adaptive triggers that utilize haptic technology, making the entire controller rumble, while the R2 and L2 triggers offer a level of resistance.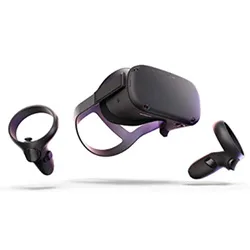 A gift to transport him into another dimension, the Oculus Quest VR gaming headset contains everything he needs to explore the virtual world. While he may seemingly have it all, a man that's fond of fun and games is sure to appreciate an all-encompassing gaming experience that conforms to his environment.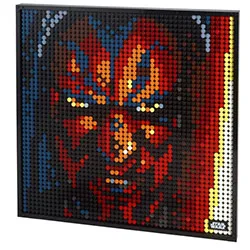 One of the more playful and decorative gifts for the man who has everything, the newly released LEGO Art combines traditional building blocks with painting. The Star Wars Sith building kit is perfect for fans of the franchise, offering three build variations Darth Maul, Darth Vadar, and Kylo Ren. The set itself contains over three thousand pieces and measures 15 inches tall and wide, creating a stunning eve catching masterpiece once complete.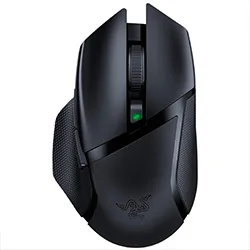 One of the coolest gaming gift ideas for men, a new wireless gaming mouse means no more tangles in the heat of battle. Razor Basilisk X affords gamers with an astonishing 450 hours of Bluetooth gaming or 285 hours of HyperSpeed connectivity. Low latency HyperSpeed technology also provides interference reduction, ensuring his gaming experience is free-flowing, accurate, and enduring.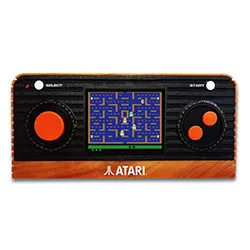 A retro gift for the man who has everything, this handheld console resurrects the popular Atari, taking him back to when he was a kid. With over sixty addictive games to choose from, boredom is simply not an option. The console includes classics such as Pacman, Asteroids, and Centipede, featuring a unique classic wood-grained Atari 2600 design.
Metalheads and puzzle fans alike will appreciate this unique music-themed puzzle. The 500 piece puzzle set features powerful cover artwork from Metallica's fourth studio album '…And Justice for All'. The striking cover designed by Stephen Gorman is based on a concept by Metallica guitarist James Hetfield and drummer Lars Ulrich, depicting Lady Justice bound in ropes. The iconic artwork is available as a 500-piece jigsaw puzzle printed on high-quality board.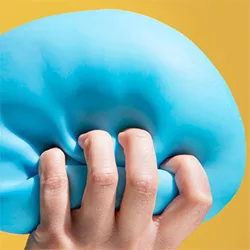 If stress is a problem, this is one gift that will certainly be of aid, while capturing a few laughs upon opening. A funny gift for men who seemingly have it all, this giant Stress Ball is five inches in diameter, providing a giant squeezable surface to vent his frustration. The pliable blue ball can be squished, punched, and stretched to his heart's content, or used as a fidget toy that rests by his side.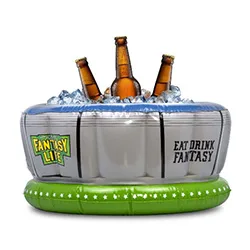 If you're after practical, fun, and funny gifts for men, look no further than this stadium-inspired inflatable pool float made to house his beer and beverages. The inflatable cooler holds up to ten beer bottles ensuring the game day party never stops. No pool? No problem! This bad boy is perfectly capable of storing his beer in the loungeroom, right next to the couch and snacks.
Is it that time of year again to source gifts for the impossible man in your life? If he enjoys relaxing with a quality drink in hand, below you will find a selection of the best bar and drink-related gifts to satisfy his cravings.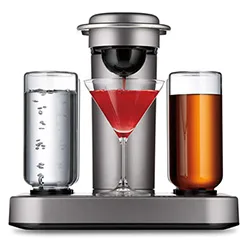 Mastering mixologist-style cocktails are at his fingertips with the Bartesian cocktail maker, built for convenience and ease of use. The premium margarita machine operates similarly to coffee machines, drawing from its reservoirs and relying on a capsule for its finishing touch. The device contains a single water reservoir and four alcoholic canisters that he can fill with rum, whiskey, gin, vodka, or tequila, depending on his drink of choice.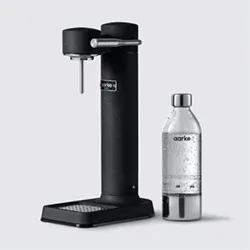 35. Sparkling Water Maker
If you're after unique gifts for men who love fizzy drinks, the Aarke Carbonator III has you covered. Minimalist in design, the charming countertop sparkling water maker requires no cable, cord, or power supply, simply pull the lever and in go the bubbles! The carbonator is available in stylish white, silver, and matte black, offering compatibility with Sodastream, Linde, and AGA CO2 gas cylinders.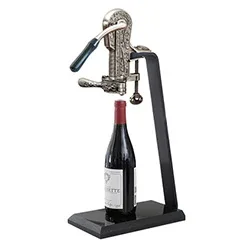 An exceptional gift for the wine-loving man who has just about everything, this sophisticated clamp-based wine opener attaches to benchtops with the included stand. Made to last a lifetime, the Rogar Champion opener features a flanged clamp, black granite stand, and a Teflon coated corkscrew.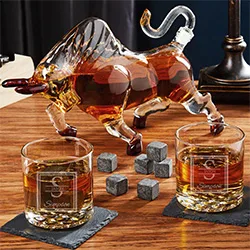 Made to house his whiskey in style, this detailed decanter set provides him with everything he needs to store, sip, and keep his drinks icy cold. The set features a stunning raging bull-shaped decanter, six drinking stones, and two elegant bubble bottom glasses so he can share with a companion.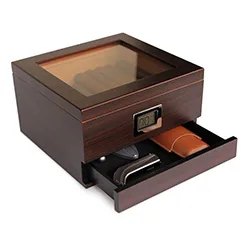 Because there's nothing better than smoking a seasoned cigar while sipping on whiskey, this charming humidor is a great bar companion. A thoughtful gift for men who seemingly have it all, the Case Elegance Humidor keeps his cigars perfectly humidified between 65% and 70%. The case features a digital hygrometer, glass display, and a magnetic enclosure for a tight seal. Constructed from premium Spanish cedar, the humidor also includes a slide-out storage compartment for housing his lighter and cigar cutters.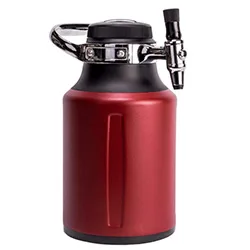 Secure and portable, the uKeg Go Carbonated Growler is a perfect gift for a man that loves his beer. Featuring a patented carbonation system, streamlined regulator cap, and vacuum insulation, the large beer dispenser will keep his drinks cool all day.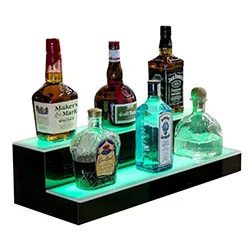 40. Liquor Display Shelves
If you're searching for decorative and creative gifts for the man who has everything, a vibrant liquor display shelf may be your answer. Perfect for parading his premium bottles, the illuminated stand features two-step shelving, a remote control, and rubber feet to prevent sliding.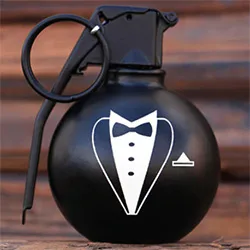 A cool gift for guys who love beer, this well-dressed bottle opener is as handsome as it is useful. The Tuxedo Freedom Frag is the baddest opener he will ever get his hands on, also offering personalization to commemorate special occasions.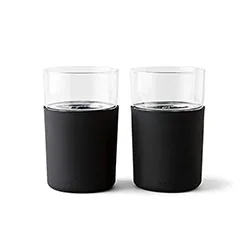 42. Freezable Beer Glasses
Beer lovers understand beer is best enjoyed icy cold, so what better solution to savor a cold brew than with freezable beer glasses! Lined with innovative cooling gel, these unique Rabbit freezable beer glasses will keep his beverage at the perfect temperature so he can enjoy sipping his beer, wine, or soda. Featuring a quality silicone grip for a comfortable hold, these glasses are also perfect for outdoor use or drinking on the move.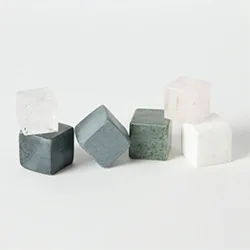 A simple solution to the age-old problem of how to keep drinks cold without dilution. These modern charming drinking stones preserve the temperature of beverages, ensuring each subsequent sip is just as cold as the first. The modern set comes with six multi-colored cube-shaped rocks, that are also available as
stylish spheres
.
Gift Baskets & Subscriptions
Stumped for ideas of cool gifts for guys that stand out from the rest? Below you will find a selection of amazing handpicked gift baskets and unique subscriptions that cater to a variety of interests. From an indulgent spa basket to delectable snack boxes, these beautifully packaged treats are the perfect gifting choice for guys who are challenging to buy for.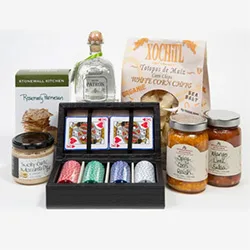 Give his poker night an upgrade with chips for dipping, and also betting! Crisp white corn chips and artisan rosemary parmesan crackers pair perfectly with delicious mango lime salsa, spicy corn relish, and a smoky garlic mozzarella dip. This unique gift for men includes a Brouk & Co. crocodile leather poker set, with all goodies perfectly packaged in a basket ready for gifting.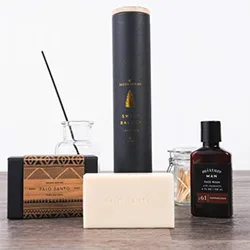 Luxuriously refreshing is the perfect way to describe this refined men's spa basket. A wonderfully unique gift for a gentleman who takes pride in his appearance, the So Fresh and So Clean gift set presents a range of products featuring the alluring woody scent of balsam and palo santo. The masculine spa set includes Skeem Design incense, bath bar, a bottle of Mixture Men's face wash, and a set of apothecary matches, all beautifully packaged and ready for gifting.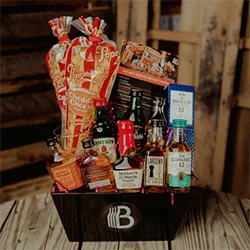 Whiskey-themed gifts for the man who has everything don't get better than this whiskey lover's hamper! The Ultimate Whiskey Sampler presents a bountiful collection of booze samples featuring Johnnie Walker Black Label, Jameson Irish Whiskey, Larceny Bourbon, Glenfiddich 12 year, plus plenty more. This amazing set also includes gourmet flavored popcorn, a whiskey cocktail collection recipe card, a BroBasket tumbler, and is attractively presented in a BroBasket reusable tin.
47. Italy Gourmet Gift Box
One of the most thoughtful gifts for men who appreciate premium produce is this delightful Italian gourmet gift box. The Little Bit of Italy gift set presents a delectable assortment of mouth-watering Italian delicacies for him to savor. The generous gift box includes Italian prosciutto, grana Padano, Genovese pesto, authentic imported pasta, Italian Canestrelli cookies, and plenty of other snacks, beautifully hand-assembled in a signature gift box.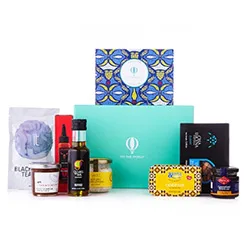 A gift to tantalize his taste buds is this unique snack subscription of global culinary delights. The gift set features a delicious selection of carefully selected mouth-watering snacks from around the world, delivered right to his doorstep each month. Each box contains a handpicked selection of unique natural snacks or gourmet delicacies crafted by small scale international artisanal producers. Treats can include Argentinian olive spread, cacao nibs and blueberries from Peru, Dari couscous from Morocco, and many other interesting edible delights.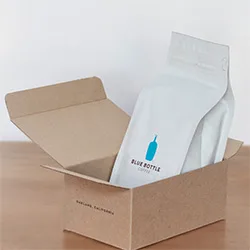 From novices to caffeine aficionados, a coffee subscription is a wonderfully unique gifting option that will ensure he is happy and alert each morning! The Blue Bottle coffee subscription produces a range of premium coffee blends, each delivered within 24 hours of roasting to ensure peak freshness. Subscription options include weekly or monthly deliveries, with a variety of mouth-watering single-origin, blends, espresso, and decaf options.
We have put together a variety of interesting home and kitchen inspired gifts for the impossible man who is challenging to buy for. From the perfect outdoor pizza oven to a one of a kind indoor garden, these handy and unique gifting options are sure to get plenty of good use around the home.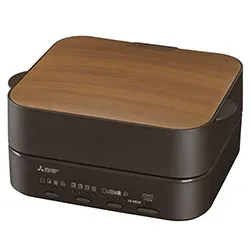 Transforming his morning toast into an experience, the Mitsubishi electric toaster elevates every slice of bread enclosed within its heat-insulated case. Featuring a unique retro design, the toaster delivers super fluffy toast, customizing to taste with its five different baking options. The final product is a perfectly balanced and evenly cooked slice, super crisp, super crunchy, and nothing like he's ever tasted.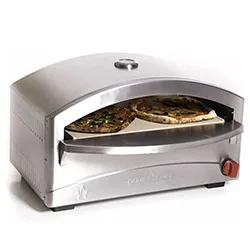 Give him the gift of true artisan style pizza anywhere he goes with the portable Italia pizza oven. Specially designed features from a double-walled construction and premium burners, to superior ventilation, expertly replicate the performance of a traditional wood-fired brick oven. Just as perfect for creating perfectly crisp artisan pizza as it is for baking breads, roasting meats, and more, this powerful little oven is great to enjoy on his patio or for use with a portable propane tank away from home.
A great gift for the man who has everything except for an ongoing supply of fresh herbs. Smart Garden 9 by Click and Grow is an indoor gardening solution, allowing him to grow a multitude of plants ranging from basil to mini tomato and even wild strawberries. And the best part of all – no gardening experience is required! This amazing self-watering device features pro-glow lights for optimal lighting and a large reservoir for minimal refilling, allowing him to sit back, relax, and simply enjoy his fresh organic produce.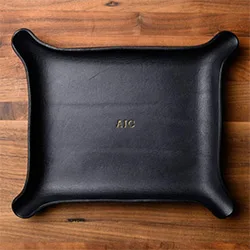 53. Leather Catchall Tray
A stylish accessory for his home or office, this elegant catchall tray will ensure his belongings never go missing. The tray features stunning craftsmanship, exquisitely handmade from premium full-grain leather and finished with a satin resin and burnished edges. A sophisticated keepsake, this gorgeous catchall tray also includes unique monogram personalization in stunning gold and silver foil options and is available in a wide range of colors to suit any taste.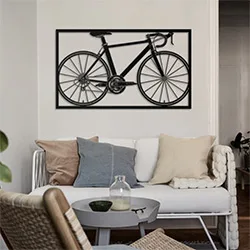 One of the more unique gifts for men who seem to have it all is this one of a kind work of art. This eye-catching bicycle metal wall art features intricate laser-cut details to create a stunning 3D shadow effect that when placed in natural light tends to beautifully dance around the wall art throughout the day. Study and break-resistant with a beautiful silk matte finish, this gorgeous decor piece is also easy to hang with no assembly required.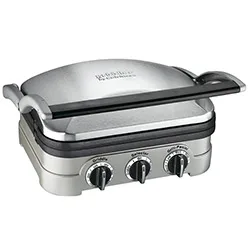 A stylish, and practical gift he will enjoy time and time again is this amazing Cuisinart Griddler. The sleek 5-in-1countertop unit works as a contact grill, panini press, full grill, full griddle, and half grill/half griddle, allowing complete cooking versatility, from perfectly toasted paninis to sausages cooked to perfection. The device features an adjustable hinged floating cover, including dual temperature controls and non-stick dishwasher friendly cooking plates that also drain grease for healthier cooking into the integrated drip tray.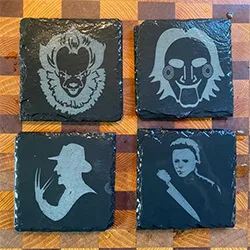 Quirky and unique, these stylishly eerie coasters will make an impact in his lounge room, bar, or man cave. The horror movie-themed coasters feature a set of 4 notorious villains: Michael Myers, Freddy Krueger, Jigsaw, and Pennywise. Crafted from natural black slate, the custom laser engraved decorative utility also includes rubber feet to protect surfaces.
Below you will find some of the best luxury gifts for men for the man who appreciates the finer things in life. From stunning accessories to stylish, one of a kind bags, these amazing luxurious gifts are sure to impress even the pickiest of men!
A luxury gift he can wear daily and in a formal setting, a new timepiece is perfect for guys who have it all. The Heritor Automatic Callisto is built for generations, featuring a sapphire coated mineral crystal, genuine leather crocodile-embossed strap, and a semi-skeletal meteorite pattern dial. The luxury watch is available in six luxurious colors, from the modern all-black to traditional gold with a brown leather strap.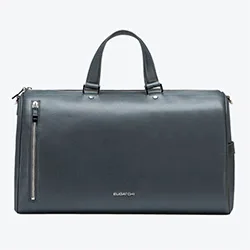 One of those luxury gifts for men on the move, the Bugatchi weekender bag is perfect for weekend or short business trips. The elegant full-grain leather duffel presents sturdy rolled top handles with a top zip closure and a unique outside pocket with vertical zip. Featuring stylish silver-tone hardware with iconic Bugatchi branding, the contemporary duffel also includes a handy detachable adjustable shoulder strap for versatile portability.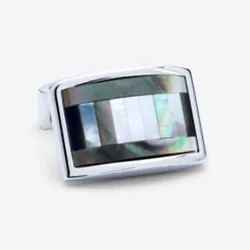 When considering the ultimate gifts for the man who has everything you can't go past this striking set of cufflinks. The perfect piece to stylishly accessorize any formal or business wear, these elegant Bugatchi rhodium-plated rectangular cufflinks feature eye catching iridescent mother of pearl stripes framed by a lustrous enamel contour, and beautifully presented in a luxurious logo-stamped gift box.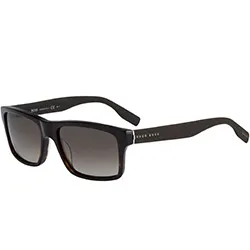 Exuding prestige, elegance, and effortless style, these official Hugo Boss sunglasses are the perfect gift for a man who takes pride in his appearance. The luxurious dark Havana brown shaded glasses present a classic rectangular frame shape with iconic Hugo Boss branding. Stylish recognizable design and high-quality materials ensure these glasses endure fashion trends and are the perfect accessory for pairing with laid-back summer looks.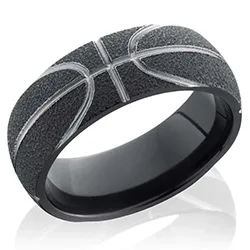 One of the most unique luxury gifts for men who respect the game is this one of a kind basketball ring. The eye-catching themed jewelry piece is perfect for the ultimate sports enthusiast, depicting a distinct basketball pattern on black zirconium. Distinctive charcoal toned engravings draw the lines of the basketball design, while a dome shapes the surface of the ring with a striking ball-like convex curve.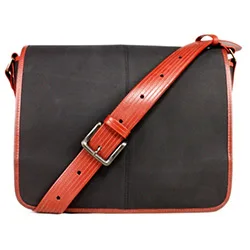 A spectacular bag that will cause a double-take is the stylish Elvis & Kresse Messenger Bag. Expertly handcrafted from genuine decommissioned fire-hose, reclaimed Burberry black cotton, and military-grade parachute silk lining, each bag is as unique as it is eco-conscious. Featuring a highly durable and robust full-length flap with hidden magnetic closures to keep valuables safe, the bag also contains an internal zip pocket, laptop divider, and full-length zippered pocket to fit all his daily essentials whilst on the move.
Are you trying to source gifts for the impossible man who's into his health and fitness? Look no further than the section below! From the ultimate massage tool to the only pair of running shoes he'll ever need, our hand-picked selection of sport and fitness gifting options are guaranteed to be a win.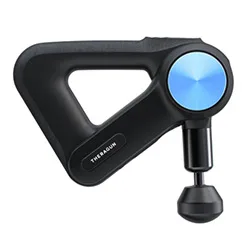 A premium gift that continues to give with each and every use, the Theragun Pro will provide him with a superior therapeutic deep muscle treatment. The percussive therapy device is unrivaled in its usability and performance, offering an exceptional three-hundred-minute battery life, customizable speed settings, and a rotating arm for advanced ergonomic massage angles.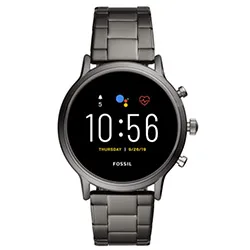 A sport, fitness, and lifestyle utility that does it all, the Fossil Gen 5 smartwatch is packed with functionality and encased in modern style. The smartwatch is capable of performing all fitness essentials such as activity tracking, heart rate, and sleep. In addition to supporting fitness, the Fossil Gen 5 offers thousands of personalized watch faces, music, and contactless touch payment with Google Pay.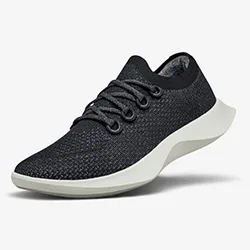 When considering gifts for the man who has everything, a pair of premium running shoes are the perfect gift for anyone active. Uniquely constructed from durable and breathable tree material, the Allbirds Tree Dashers reimagines the traditional running shoe with natural materials engineered for serious performance. Featuring a supportive dual-density sugarcane midsole, minimization of odor, and convenient machine washability, these amazing Men's Tree Dashers promote superior flexibility to conform to his every move.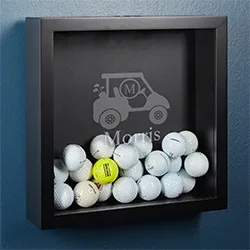 66. Golf Ball Display Case
One of those thoughtful gifts for men who enjoy a putt on the green is this unique custom golf shadow box. Each display case comes with a 2-inch hole at the top for easy dispensing of golf balls, including a removable window for adding larger keepsake items. Featuring a charming golf cart design, this elegant case is expertly laser-engraved with his name and initial featured on the buggy.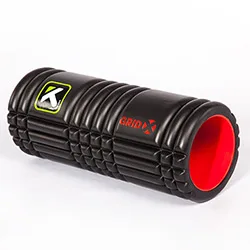 A gift to help ease muscle pain and increase his range of motion, a foam roller provides self-myofascial release front the comfort of home. The Triggerpoint Grid X promotes the flow of blood and oxygen, using its three-dimensional surface to aerate tissue while rolling, and is perfect for use both pre and post workouts.
For the man who enjoys new experiences, or is always on the go, our selection of creative portable gifts for him are the perfect gifting solutions. From a versatile travel bag to a sleek and stylish porter mug, these handy and purposeful gifts are sure to be appreciated and get plenty of good use too.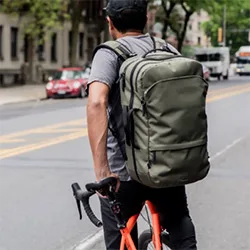 A versatile companion during his time away from home, the Pakt travel bag emphasizes intelligent packing whilst on the go. Not your average travel bag, the Pakt bag utilizes a unique zip-around design with dual compartments for innovative packing to suit his requirements. Backed with a genuine lifetime guarantee, this highly durable and unique travel bag will be just as perfect for weekends away or overseas adventures.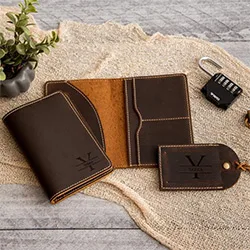 A unique gift for men who love to jet-set, this elegant passport holder and luggage tag set is a great birthday and Christmas gift idea for the gentleman who has it all. Available in light brown, dark brown, and coffee-colored leather, the stylish matching handmade travel set can be custom engraved with the lucky recipient's name, monogram, and message.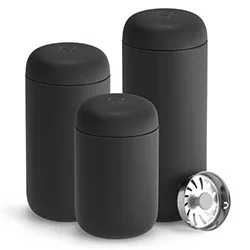 When it comes to a lover of coffee, one of the most fitting gifts for the man who has everything is this unique porter mug. The Carter Move Mug is the ultimate take away coffee companion, designed to amplify the senses and engineered to fit his travel needs. Featuring a sleek slim width, with extreme heat retention, a leak-proof seal, and a convenient snap-in splash guard, this is one durable mug he can take with him wherever he goes.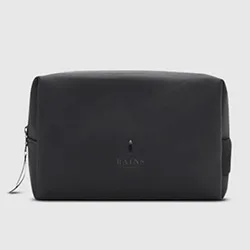 A stylish and practical gift for his bathroom or travel needs, this compact case is the perfect bag to store all his daily grooming essentials. The Rains wash bag is a sleek waterproof toiletry bag with a convenient durable carry handle. The case features a main compartment with an internal pocket sleeve and includes slick stainless steel and durable rubber trimmings with a generous 3L capacity.
Searching for more than Gifts For The Man Who Has Everything? Check out some of our other great list for more awesome gift ideas.