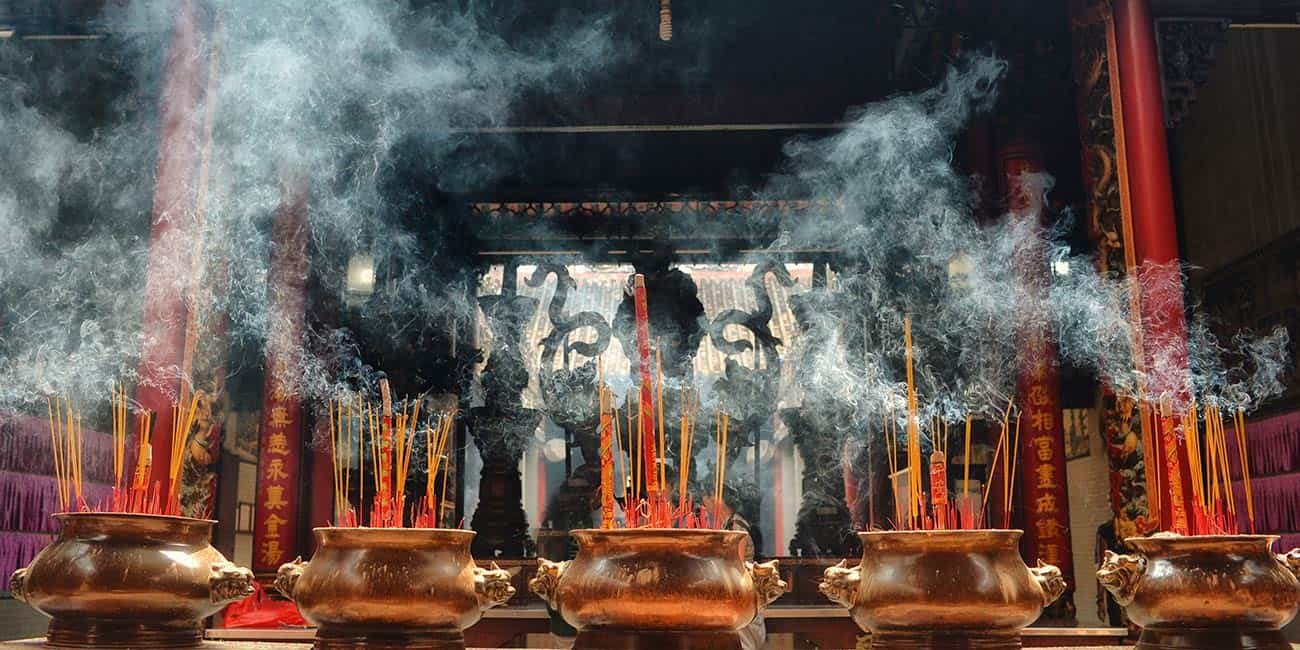 Wini Gifts is supported by our readers. At no additional cost to you, we may earn a small commission from the purchases you make using our links.
Learn more
Gifts For Spiritual People
If you're searching for the perfect gifts for spiritual people, we have compiled this list of the best gifts for your family, friends, or perhaps even yourself! It can be challenging sifting through the myriad of spiritual gifting options out there, so we have chosen the top spiritual items and categorized them, to make it easier for you to select the perfect gift. From yoga and meditation to gifts of beauty and relaxation, you will find plenty of new and unique gifts for a spiritual person.
Gifts For Spiritual People: Zen
We have put together the following spiritual gift ideas suited to anyone interested in Zen Buddhism or Zen tradition. These harmonious gifts exude a sense of calm and are the perfect reminder we can all benefit from cultivating peace and tranquility.
First on our gifts for spiritual people list is this peaceful piece of wall art with a natural look and feel. Placing a Zen-like twist on an ancient Chinese symbol, the wooden Yin Yang wall art is authentically handcrafted in Indonesia from foraged driftwood. The growth rings of natural wood grains add character, while the organic cracks, chips and branch size combinations make every piece unique. This wooden wall art will add balance, texture, and harmony to any living space, a perfect gift for a peaceful and stress-free home.
A Himilayan salt Zen garden is a spiritual gift idea that's therapeutic, calming, and can be used in any environment. The warm amber glow is ideal for radiating a space and purifying the air when one is not raking the fine grains or rearranging the large salt stones. The mini salt Zen garden is a great stress relief companion, that given its small size, will seamlessly blend into a living room, bedroom, or even workspace. A natural wooden container holds the salt grains which are easily replaced and topped up as required. Help your spiritual friends and family center their mind and reach a state of calm attentiveness with this modern styled Zen garden.
If your spiritual friends and family like to live their beliefs, a cool Zen tee will be a perfect fit. The Zen t-shirt features a sacred Zen Buddhism symbol Enso, representing the expression of a mind's freedom to let the body create. The design itself is thin, minimalist, and also features Japanese characters underneath the Enso symbol. A cool modern gift for spiritual people, the tee is made from 100% cotton and features a loose comfortable fit. In addition to this t-shirt, the unique design is also available as a mug, throw pillow, and a zipper pouch.
Calming, gentle, and spiritually lifting, the next Zen gift idea will bring a focused alertness to each meditation session. Your spiritual recipient will love the expertly crafted Woodstock Zenergy chime quintet. Constructed using a beautiful ash wood frame and five silver aluminum rods, harmonious notes are played using a sturdy solid mallet. Chimes are tuned to a G-A-C-D-Eb note sequence, providing great resonance and a full sound. The Chime quintet is ideal for transitioning activities, refocusing, and bringing each individual to an overall sense of calm.
5. Traditional Zen Garden
If the Himilayan salt version above is not enough to achieve a state of calm attentiveness, this mini traditional Zen garden sure will. Ideal for relieving stress and achieving a sense of stillness and calm, this Zen garden set features an array of quality pieces, allowing for complete customization of the garden's aesthetic. The Japanese boat bridge adds character, while the Red Emperor Maple ads life and a naturistic touch to this DIY set. Available in various designs, shapes, and accompanying pieces, this traditional Zen garden will re-center a stressed mind, bringing inner peace to the practitioner.
Gifts For Spiritual People: Mindfulness
Some of the best spiritual gift ideas are those that focus on cultivating mindfulness. With our ever-busy, fast-paced lifestyles, it is becoming more apparent how important it is for us to pause and be present in the moment. The following mindfulness gifts for spiritual people provide insight and inspiration to incorporate mindfulness techniques into daily life.
Centered around mindfulness-based cognitive therapy, this Mindfulness book has been developed to help readers reap the benefits of meditation in short sessions. The book contains a set of powerful practices, that when incorporated into everyday life, helps break the cycle of stress, unhappiness, and anxiety. Mindfulness-based cognitive therapy has been clinically proven to be an effective tool against depression and is a useful tool in an ever-complex world. One of the best gift ideas for a spiritual person focused on self-improvement, this Mindfulness book will help make each day a calmer, enjoyable experience.
The next of our gifts for spiritual people ideas is a portable set of inspiration with exercises to help achieve calm and joy. The Mindfulness Card Deck is a set of fifty cards that contain a bite-sized mindfulness activity on one side and an inspiring phrase on the other. The set is categorized into four sections; Rest & Balance, Insight & Awareness, Curiosity & Joy, and Kindness. In addition to the fifty cards, the set includes eight additional blank cards, allowing your spiritually-minded friend or family member to customize their own exercises and memorable quotes.
One of the most unique Zen items on the list, the Buddha Board is a spiritual gift idea, combining Zen and mindfulness. Practicing letting go and starting afresh is embedded in the board, as brush strokes disappear in preparation for the next work of art. The individual can focus on the board bringing a sense of mindful awareness, or take a lesson from the book of Zen, focusing instead on inner feelings and emotions with each stroke. The set includes a bamboo brush, stand, and of course the board itself, made to be exclusively used with water.
Gifts For Spiritual People: Meditation
For anyone wishing to cultivate mindfulness or develop a sense of calm, the perfect spiritual gift ideas are those that harness the power of meditation. Scientifically proven to benefit stress and anxiety, the following spiritual gifts include items for meditative prayer, meditation techniques, and also useful meditation aids.
9. Meditation Prayer Beads
A gift idea for any recipient who actively meditates, Tibetan Mala prayer beads are a valuable accessory for reciting mantras. The 7 Chakra bracelet features an array of lava rock stones with 7 different chakra stone variations, spread over 108 beads. In addition to stones, the bracelet features an OM symbol, charms, Hamsa hand, and lotus flower alloys. If lava stones are not quite the look you're after, the bracelet is also available in multiple bead variations from white turquoise, to purple toned amethyst.
The tenth of our gifts for spiritual people is an attractive utility made for meditators and yogis alike. The Crystal Cove rectangular support pillow is as comfortable as it is beautiful. Containing a quality buckwheat filling, the pillow features a unique modern design, removable outer cover, and a sturdy carry handle for easy transport. The yoga bolster pillow is exceptionally supportive, durable, and uniquely molds to each individual for ideal support and comfort.
Make your recipient's next Vipassana practice a comfortable one with an elegant and comfortable meditation cushion. The round Zafu meditation and yoga pillow has been crafted to last, filled with high-quality organic buckwheat and soothing aromatic lavender. Featuring two durable layers, the pillow includes a removable cover to ensure cleanliness and hygiene, and a durable carry handle for convenient portability. Available in beautiful Celestial Crystal and Rose Quartz colors, covers are machine washable and will not fall apart with gentle use. Ergonomically practical and subtly elegant, the Zafu cushion is designed to promote peaceful meditation and yoga practice.
Give the gift of peace and knowledge from the mind of a former Buddhist monk with this compact and handy meditation book. The Headspace Guide to Meditation and Mindfulness is aimed at teaching everyone to experience the present moment. Specifically created for modern, busy people, the book proves that 10 minutes a day of meditation can provide a beneficial influence on your life. The simple, yet powerful meditation techniques presented in this book can positively impact all areas of physical and mental health – from productivity and focus, to stress and anxiety, to even personal relationships, the benefits are limitless. The Headspace Guide to Meditation and Mindfulness is the perfect tool in a time-starved modern world to achieve more headspace and less stress.
Gifts For Spiritual People: Buddhist
The following spiritual gift ideas have been specifically selected for those who are of Buddhist faith or interested in Buddhism. Buddha is the primary and revered figure of Buddhism, which is why he is the center of these gifts. From items that generate peace and blessings to iconic decorative pieces, these gifts for Buddhist friends and family will be welcomingly received.
We kick off the Buddhist section of our gifts for spiritual people with a traditional Tibetan singing bowl. Producing a soothing, calming sound, the singing bowl will allow your spiritual friend or family member to center themselves, enjoying the mesmerizing sound that rivals that of larger bowls. Created by hand in Nepal by Nepalese artisans, the artisan crafted set features a dual surface mallet, beautiful silk cushion, and a unique bronze singing bowl. The Silent Mind singing bowl set is a gift every Buddhist spiritualist will love.
As far as decorative gifts for spiritual people are concerned, intricately detailed handcrafted artwork is a fine option. This natural eye-catching wall art depicts Buddha with a peaceful expression. Measuring two feet wide and almost three feet high, the stunning artwork is crafted from glass fiber reinforced concrete and finished in serene white with a rich gold leaf wash. Perfect for any meditation space or living area, the serene Buddha will add a sense of peace and calm wherever it's placed.
Add tranquility to any indoor space with a beautifully designed tabletop water fountain. The Indoor Buddha fountain slowly trickles water into its lower catchment, creating a peaceful environment with a naturally soothing sound. The meditating Buddha provides your spiritually-minded recipient with a gift conducive to meditation, relaxation, or even sleep. Quick and easy to assemble, this Buddha fountain also includes a built-in soft LED light and is a great gift idea for a spiritual person who practices Buddhism.
Another suitable artistic Buddhist gift idea is this standing Buddha medallion sculpture. Similar to the wall art above, this piece is made from eco-friendly glass reinforced cement, and also incorporates a percentage of volcanic ash. The medallion features a serene meditating Buddha face and works well as benchtop decor, mantle display, or even as an outdoor patio piece. The restful presence of this medallion exudes peace and calm while adding a natural accent to a subdued setting.
Gift idea number seventeen on our gifts for spiritual people list is a striking amulet, capable of accompanying the recipient wherever he or she may go. The gemstone Buddha prayer necklace is a beautifully crafted pendant available in three elegant stone variations. Attached to an adjustable nylon string, the Buddha head pendant is small enough to be worn without discomfort but large enough to accentuate the intricate details. Your spiritual friend or family member will be able to carry peace and blessings wherever they go without fear of envy or evil eye.
18. Buddha Canvas Artwork
If you're after a bolder, darker piece of artwork than that above, perhaps this striking canvas print will be more suitable. Featuring an artistically cropped tranquil Buddha face, this eye-catching canvas print will bring museum-quality artwork into the recipient's home. The canvas is available in five sizes, with flexible framing options and numerous colors to match home decor. Perfect for any Buddhist household, the Zen Buddha wall art combines traditional beliefs with modern art.
Gifts For Spiritual People: Spiritual
For family and friends interested in spirituality on a broader scope, we have put together the following spiritual gift ideas. Featuring both practical and decorative items, these gifts capture the essence of spirituality.
The Ultimate Guide to Chakras book is a gift idea for spiritual beginners looking to develop a better understanding of their body's connection to the world of energy. The book focuses on living a more abundant, balanced, and healthier life by tapping into the power of one's own chakras. The Ultimate Guide to Chakras explores how different chakras receive support from essential oils, crystals, and sacred plants and how to harness these for better health and positive energy.
A cool gift idea for spiritual people is this versatile sculpture set. Intricately detailed, the set features a Buddha head sculpture and pair of lotus tealight candle holders placed inside a wooden Zen garden tray. Handcrafted from quality resin, the Buddha candle garden is a great decorative complement for Buddhists and Zen practitioners alike. The artistic ornament set will create a soothing ambiance in any space.
If you're looking to bring lasting happiness to your spiritual friends and family, The Book of Joy is a great place to start. Written by both the Dalai Lama and Archbishop Desmond Tutu, the book focuses on finding joy despite the inevitability of suffering. The book provides insight into the obstacles of joy, the eight pillars of joy, stories of wisdom, and daily joy principles that anchor the lives of both great men. Winner of the 2016 Books for a Better Life Award in Spirituality, this book is an immensely beneficial spiritual gift idea that provides perspectives from multiple religious points of view.
One of the most popular small gifts for spiritual people, these vibrant storage pouches are both a beautiful and purposeful accessory. The set of 12 mini purses feature traditional detailed floral patterns available in 5 bold and attractive colors. These pouches are perfect for spiritual items such as prayer beads, amulets, and stones, or even for storing jewelry, trinkets, or other small accessories. Measuring 8 x 6.5cm, these versatile pouches are perfect for gifting family, friends, and you can even keep a few for yourself!
Made for celebrating the female spirit, the next gift idea will add subtle decor to the home or garden. The volcanic ash Goddess Statue is handcrafted in Indonesia and portrays an abstract feminine figure gracefully seated in meditative poise. The statue features a rubber base so as not to scratch delicate surfaces, including a space in her lap for placing candles and flowers. A fitting spiritual gift idea for friends and family, the volcanic ash offering statue will provide a strong and soothing nurturing presence wherever she is placed.
Gifts For Spiritual People: Healing
The following spiritual gift ideas are all focused on the element of healing. Both body and mind need to be healthy to live a well-balanced life. The following spiritual presents and gift ideas all focus around healing from a spiritual sense to foster a healthy balanced lifestyle and sense of wellbeing.
24. Eco-Friendly Yoga Mat
If your spiritually-minded recipient practices the healing art of yoga, the next gift idea will be a welcome addition or replacement. The Liforme yoga mat perfectly balances cushioning and stability so yogis can experience stability and comfort. The mat features extraordinary grip that will enable practitioners to hold poses, even when the mat is wet. The Liforme AlignForMe system is perfect for yogis of all sizes, providing revolutionary alignment guides and an extra-large surface area. A gift to help them heal themselves and also the earth, the truly planet-friendly construction uses biodegradable rubber and Eco-Polyurethane.
25. Stress Relief Supplement
When researching gift ideas for a spiritual person, the next idea is one you most likely haven't considered. The natural herbal Zen supplement provides excellent healing support, especially if you know the person struggles with stress and anxiety-related issues. WellPath is a highly trusted brand that uses only the finest quality ingredients. Their Zen formula contains Ashwagandha for stress reduction, Lemon Balm for increased mood and concentration, Passion Flower to reduce anxiety, and Rhodiola Rosea for improved energy levels. The ingredients also incorporate essential vitamins and supportive herbs that combine to promote better health, clarity, and stamina.
Item twenty-six on our gifts for spiritual people list is the ProsourceFit Acupressure mat and pillow set. This mat was created specifically as a therapeutic tool to help aid a variety of health challenges. Acupressure is said to increase blood flow and release endorphins leading to pain reduction, improved sleep, and muscle and joint relaxation. The set is made from 100% plant-based eco foam and cotton and contains 6210 acupressure points on the mat and 1782 on the pillow that will help release tight muscles and relieve stress. A fantastic gift idea for friends or family members who suffer from stress and pain problems, the acupressure mat will provide long-term support.
The next gift idea for a spiritual person is perfect for healing chakras, bringing the body's energy back to alignment. The Chakra Therapy Collection is a 17 piece crystal kit featuring various colorful gemstones, chakra stones, and a lava oil diffuser bracelet. The set comes complete with a certificate of authenticity, crystal information guide, and a guide for chakra meanings. The Chakra Therapy Collection is a great gift for collectors and beginners, providing spiritual alignment and chakra healing to the lucky recipient.
If loose chakra crystals are not quite what you're after, perhaps a healing chakra tree is a better fit. The natural gemstone Bonsai tree contains over 1250 crystals making up the leaves of this beautiful little decorative healer. The traditional Chinese characters etched on its resin base read "tree of life", and the entire construction is intricately made by hand. The tree of life is available in 7 gemstone variations, each aligning with a different chakra. A beautiful eye-catching spiritual gift idea for healing, the quality craftsmanship will look amazing on any benchtop, dresser, or side table.
29. Aromatherapy Essential Oils
Gifts for spiritual people number twenty-nine is a gift set uses the power of plants for holistic healing. This premium pure essential oils set contains twenty natural plant extract bottles suitable for massage, diffusion, cleaning, inhalation, or use with an oil burner. Featuring frankincense, jasmine, sandalwood and vetiver fragrances, the set promotes inner peace, happiness, and concentration. A great spiritual gift idea for enhancing both mental and physical health, the Lagunamoon aromatherapy set is perfect for birthdays, Christmas, anniversaries, and Mother's Day.
30. Crystal Roller Bottles
If you're after a partner gift to the essential oil set above, these clear glass crystal roller bottles are a natural companion. Simply top up these crystal filled bottles with essential oils to easily roll contents and carry them wherever you need. Each bottle contains different sterilized energy stone chips and a smoothed gemstone roller for even oil application. Your spiritual friends and family will enjoy the healing effects of the crystal and essential oil combination, conveniently stored in mess-free roller bottles.
The next spiritual gift idea allows the recipient to charge their drinks with the healing power of crystals. The Crystal Elixir water bottle is a cool portable gift idea for spiritual women featuring a detachable base and neoprene sleeve for modern flair. The bottle contains an option of calming amethyst crystal or heartwarming rose quartz, beautifully encased in stainless steel and borosilicate glass. This is one bottle that won't shatter or rust and contains real crystals rather than glass replicas. A gift any spiritually minded woman would love, the bottle is perfect for infused ice water and refreshing fruit mixes.
Gifts For Spiritual People: Beauty & Relaxation
We have found the best spiritual gift ideas for friends and family who are interested in relaxation and appreciate spiritually beautiful decor. These alluring, tranquil and practical presents will make perfect gifts, adding a spiritual touch to both indoor and outdoor settings.
32. Tranquil Rock Fountain
An artful gift idea for creating a relaxed setting, the next spiritual gift idea will become the perfect complement to your recipient's meditation environment. The Tranquil Rock Cairn Fountain features a stack of stones perfectly placed within a river stone basin. The mound of stones are smoothly shaped, elegantly stacked, and add a touch of serenity to indoor and outdoor areas. The natural decorative accent produces a faint trickling tone, as water runs from the upper stone into the pond, inhabiting the basin. A beautiful, relaxing, Zen-like gift, the Tranquil Rock Cairn Fountain is both visually and audibly peaceful.
A brilliant gift for spiritual people, the Slotted Zen Lantern will brighten any outdoor space. Perfect for lighting tables, pathways, and stairs, the lantern is crafted from natural stone adding an extra dimension to any Zen-inspired terrain. The stone lantern can be illuminated with a battery-powered light source or votive candles, which comfortably fit within the inner space. Great for creating a unique ambiance, the Slotte Zen Lantern is a gift that will brighten the homes of friends and family.
Another illuminating spiritual gift idea, the Himalayan salt lamp is a favorite light source for creating a rich and soothing amber aura. Widely believed to produce negative ions, Himalayan salt lamps are thought to increase alertness and mental energy. This beautifully chiseled open lotus lamp is made using 100% Himilayan salt and sits about six and a half inches tall. A gift that will freshen and illuminate the home or office space, this lamp is as unique in design as it is functional.
35. Outdoor Candle Holder
If the stone lantern above is not the right fit, another of our gifts for spiritual people is this unique tealight holder set. The Arched Stone Tealight Candle Holders bring harmony to their environment, featuring a hollow open design. The holders are crafted from natural stone and come as a set of two, one small and the other large. Whether placed indoors or out on the patio, this set works to create a harmonious, relaxed atmosphere.
What better way to enhance the house with a soothing aroma than with an incense burner. The Uniidea burner presents a beautiful ceramic bowl that is perfect for catching falling ash and very easy to clean. Featuring a central blossoming lotus-shaped holder for incense sticks, this handcrafted piece is available in 3 calming earthy tones and makes a perfect gift for family and friends.
Perfect for those who appreciate loose and bagged tea, the next of our gift ideas for a spiritual person is a cast iron tea kettle. The Juvale kettle comes in a dual set containing a kettle, trivet, and two teacups, so your recipient can enjoy tea with a friend. The elegantly designed tea kettle comes in a bold deep black exterior and holds up to 40 oz of water. The cast iron construction enables the kettle to evenly distribute heat while not detracting from the flavor of the blend. The trivet is custom designed for the teapot which also features a stainless steel infuser and a classic style handle.
A warm companion to the tea kettle above, this bamboo storage box will neatly house your recipient's favorite blend. Number thirty-eight on our gifts for spiritual people compilation is this sophisticated and spacious Tea Storage Box. The bamboo chest features spacious compartments that can be adjusted to fit over 150 tea bags. The box is eco-friendly, stained using vegetable oil, an environmentally friendly alternative to chemical-based lacquer. Perfect for tea lovers, the Zen Earth Tea Box will be a welcome gift for recipients of all ages.
The next spiritual gift idea is a beautifully crafted garden accessory, perfect for enjoying days in the sunshine. This Zen Garden Stool is handcrafted in Indonesia from teak wood, adding texture and warmth to its surroundings. Constructed to last, the durable artisanal stool features a comfortable concave seat and stands 19 inches high. The stool can be used in an indoor setting but works best in the middle of a garden providing an element of decor or a contemplative resting place.
Gifts for spiritual people item forty is a candle holder with a unique stacked design. The Zen Stone Cairn candle holder adds serenity to any home or office. Housing three flickering flames, the holder is made from natural stone, perfectly smoothed for a peaceful and tranquil feel. Practical and decorative, the holder features a contemporary Zen design available in two soft color options: white and blue. A gift for any occasion, the Zen stone candle holder provides a symbolic balance and will seamlessly blend into any interior.
A cool gift idea for the minimalist lounge room, this Bamboo Coffee Table Set saves space and is perfect for a young couple. The set features a sturdy bamboo coffee table and a square canvas storage basket. The canvas basket is great for storing books, magazines, and snacks, fitting comfortably under the tabletop. In addition to its Zen-like minimalist application, the set is perfect for Kids, taking out into the garden, or even as a breakfast tray.
A truly unique and beautiful gift for spiritual family and friends is this eye-catching candle holder. Crafted from a single piece of natural agate, this beautiful candle holder will add a natural mystical feel and gentle warmth to any room. Each stone will vary slightly in size due to its natural characteristics and comes with a Rock Paradise Exclusive Certificate of Authenticity.
Gifts For Spiritual People: Christian
The following spiritual gift ideas have been specifically selected for those of Christian faith. From beautiful spiritual decor to mark a reminder of faith, to gifts specific for prayer and reflection, you can be sure whichever gift you choose for your Christian friend or family member, will be received with warmth and gratitude.
The first item in our Christian gift ideas section is a unique handmade rosary that is extremely durable. The Black Monk Rosary Beads are a great choice for anyone that wants a manly, strong, rugged rosary. Featuring a striking design, the St. Benedict Crucifix has exquisite detail in a gunmetal pewter finished with black enamel. The strong acrylic resin beads and split rings that support the Crucifix prevent it from getting lost, while the genuine military paracord with tight, even, Celtic knotting securely houses the beads. A great gift for a spiritual practicing Christian, the rosary will bring them comfort, peace, and strength.
44. Christ Canvas Artwork
Gifts for spiritual people number forty-four is a quality canvas print depicting Christ walking on water. If you're after something different to the Crucifixion or the Last Supper, Christ walking on the Sea of Galilee is a unique and inspiring option. The scene shows a fierce storm overhead, rough waves, Jesus standing on the water and with his disciples on the boat. This beautiful high-quality canvas artwork is available in five sizes, with a choice of premium frame styles and colors.
If you're looking for a small spiritual gift idea your friends or loved ones can take with them wherever they go, a scripture keychain is a great option. The Bible Scripture Keychain features a comforting verse from Psalm 91:11, an angel wing, and a small photo frame so they can carry a beautiful memory with them on their journey. The keychain is a thoughtful and convenient gift idea, perfect for Christmas, birthdays, and religious events.
Item forty-six on the gifts for spiritual people list is perfect for a special person in your life. The pink gold diamond Crucifix is a graceful gift for formal and festive occasions. The crucifix is crafted from 14k rose gold and encrusted with eleven near-colorless sparkling diamonds. Necklaces are handcrafted in Prague and include an elegant pink gold chain to accompany the lovely pendant. An amazing gift idea for your wife, girlfriend, daughter, or sister, the rose gold Crucifix is a luxurious gift, bound to amaze any recipient.
Searching for gift ideas for a spiritual woman? A Prayer Journal for women is a great option for helping guide her in prayer and strengthen her faith. The beautifully designed fifty-two-week journal features weekly scriptures, with room for reflection, a personal journal, and an answered prayer space. A great companion for Bible study or individual worship, the journal offers plenty of writing space, original illustrations, and a practical and inspirational easy to follow layout.
48. The Last Supper Plaque
The Last Supper illustrates the final meal Christ had with his disciples before his Crucifixion. A gift for the spiritual Christian, this unique wall plaque will gracefully adorn the walls of their home. The plaque is constructed from high-quality resin stone and features exposed edges and intricate design. A gift worthy of any dining room or living space, The Last Supper is a classic Christain artwork your spiritual friends and family will love.
49. Scripture Paperweight
Handcrafted and packaged in a beautiful gift box, the next spiritual gift idea will arrive ready to be gifted. The artisanal scripture paperweight is constructed from lucite and features gentle beveled edges. Engraved on the surface is a Phillipians 4:13 verse, serving as a positive reminder of faith, sitting by your recipient's side. The paperweight stands on its own and serves as a perfect keepsake for Christain men and women of all ages.
One of the coolest gifts for spiritual people on our list, this intricate relic Trinket Box is the perfect companion to the rosary beads above. The cast bronze stone box depicts Archangel Michael holding a spear and shield, protecting the box's contents. The keepsake case is a great option for storing small tokens, coins, relics, and of course, rosary beads. The relic box measures about five inches long, three inches wide, and will sit perfectly on your loved ones bedside table or benchtop.
Gifts For Spiritual People: Hindu
The following spiritual gift ideas are perfect for those of the Hindu faith. Featuring beautifully crafted items suited for worship and display, these gifts are perfect for living areas or prayer rooms and will be well received by Hindu friends and family.
The first of our Hindu gift ideas for a spiritual person is a Lord Ganesh statue. Lord Ganesh is known as the remover of obstacles and the Deva of intellect and wisdom. The beautiful Ganesh statue is made from marble powder and hand-painted, creating a rich and intricate statue. A great auspicious gift idea for a spiritual practicing Hindu, the Ganesh statue will bring positivity and fortune to friends and loved ones.
52. Ganesh Canvas Artwork
If a Ganesh statue is not what you're after, a striking canvas artwork could be a better alternative. Printed and stretched on shrink resistant frames, this canvas wall art depicts an intricate statue of Lord Ganesh. One of the coolest features of this artwork is the 3D effect experienced when standing some distance away. A gift fit for any spiritual Hindu household, the canvas wall art will look right at home in your loved ones living room, dining room, or bedroom wall.
One of the most universally popular Hindu gifts for spiritual people, these lamps will add a gentle warmth and illumination to any room. These beautiful traditional oil lamps have been produced using traditional sand casting methods by artisans of Moradabad in North India. Constructed from premium brass and featuring intricate detail, the oil lamps are the ideal size, measuring 2.5 inches in diameter and 1.1 inches in height, and can be lit using oil with a cotton ball or wick. These lamps are perfect for use during Diwali, the Hindu festival of lights, for lighting and prayer purposes, or simply as beautiful decor to brighten up the home.
A member of the Hindu holy trinity, Shiva is one of the main deities in the Hindu religion. This statue is a portrayal of Shiva Nataraja, the dancing Shiva who can also be represented in different forms. The delicately detailed statue is nine inches tall, crafted from cold craft resin and finished in faux bronze. A beautiful gift idea for both spiritual Hindus and anyone who takes an interest in Eastern enlightenment.
The final idea on our gifts for spiritual people list is a perfectly detailed Lakshmi statue. The Hindu goddess of wealth and fortune, Lakshmi is depicted as having four arms and is considered to be the wife of Vishnu, the protector of the universe. Featuring superb craftsmanship, the resin statue is finished in bronze and carefully detailed with peaceful muted color tones. The Lakshmi lotus statue stands seven inches tall and will find a harmonious resting place on your recipient's tabletop.
Searching for more than Gifts For Spiritual People? Check out some of our other great list for more awesome gift ideas.