Wini Gifts is supported by our readers. At no additional cost to you, we may earn a small commission from the purchases you make using our links.
Learn more
If you're shopping for the most fitting gifts for soccer players to quench their thirst for the game, we have created the ultimate gift list for soccer fanatics! From useful training gear to keep their game on point to unique clothing, decor, and accessories, you're bound to score a winning goal with family and friends who live and breathe the game!
From solo and group training equipment to the one and only soccer ball they'll ever need, the following gifts for soccer fans showcase a hand-picked selection of the best training gear to enhance their skills, perfect their technique, and guide them when their coach is not around.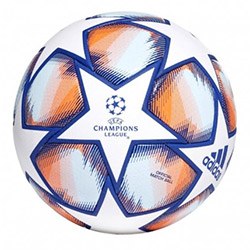 One of the best and most essential soccer gifts for dedicated players is undoubtedly a brand new soccer ball. The Adidas Finale 20 Pro is a professional quality ball used by footballing greats in the UEFA Champions League. Officially approved by FIFA, the match ball ensures both games and practice sessions are played at high standards while being thoroughly enjoyed. The professional soccer ball is constructed from thermally bonded polyurethane which offers a soft feel and exceptional durability.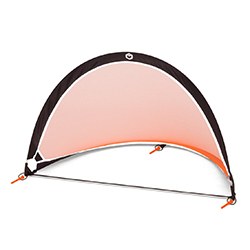 Whether for training drills or outdoor games with friends and family, a set of portable pop-up soccer nets are a perfect finishing target. The miniature soccer goals are compact, sturdy, and are accompanied by a convenient carry bag for easy transport and storage. Multi-grip stakes ensure the goals are safely secured into the ground, and a fold-out construction ensures a quick setup that requires no assembly. Available in three size variations; 2.5 ft, 4ft, and 6ft, the mini-goals also feature a reflective net for games that go late into the evening.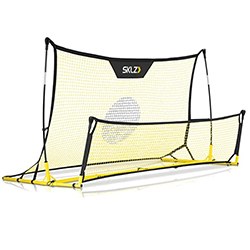 While it's commonplace to practice ball control and dribbling alone, practicing field passing and volleying tends to require a companion. The Quickster Soccer Trainer is a great solution for solo practice, maximizing passes, and developing first touch. The lower net is perfect for ground passing, rolling the ball back to players as if it had come from a teammate's boot. The taller net is for practicing volleys and half volleys, providing a central target to help sharpen a player's aim. The rebounding net itself is lightweight, durable, and easy to set up, neatly packing away in a portable carry bag.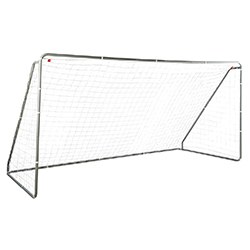 While miniature goals are great for training drills and play within confined spaces, large soccer goals are a great idea for games and match simulation. Constructed with a steel frame, these portable soccer goals are roughly half the width of a regulation size goal. The frame is powder-coated to resist weather wear, while a durable net is attached using velcro stips making it easy to attach and remove.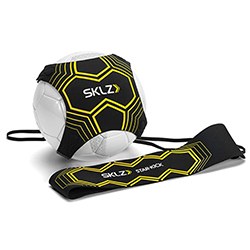 A great gift for soccer players to practice shooting, passing, and receiving balls is a Star-Kick Solo Trainer. While a rebounding net is used for soft touch and ground balls, an adjustable solo trainer allows the player to use more power and receive balls at pace. How does it work? A glove is fitted around the ball and a belt is fitted around the player's waist. An adjustable cord connects the belt and glove preventing the ball from flying away. The ball is pulled back at pace by the stretchy cord, requiring players to handle the ball as if it was passed to them from a distance.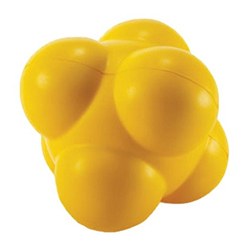 A training aid for coordination and agility, the Kwik Goal Agility Ball makes a usually anticipated bounce unpredictable. Perfect for field players and goalkeepers alike, the durable poly-foam ball challenges players' reactions as deflections and passes move in an irregular manner.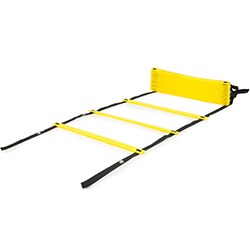 A classic piece of training equipment aimed at footwork and change of direction, an agility ladder is simple, effective, and can be used just about anywhere. The ProSourceFit speed agility ladder features a convenient roll-up design made from plastic rungs, nylon straps, and is packaged in a convenient carrying case. In addition to multi-directional training, foot speed, balance, and body control, the agility ladder is a great tool for cardiovascular conditioning.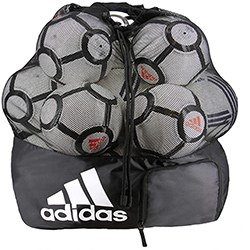 A useful soccer gift for a soccer coach, squad leader, or any player assigned the responsibility of transporting the team's balls is a team ball bag. The Adidas Stadium bag features a large drawstring opening and sturdy polyester construction. Built to house 12-15 soccer balls, the bag comfortably rests on the player's shoulder via a sling-style shoulder strap.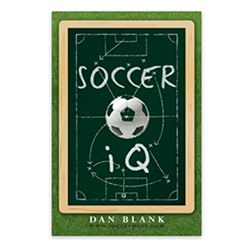 If you're a soccer parent who believes young players' minds must be trained alongside their bodies, a strategic soccer book might be just what you're after. Teaching young boys and girls how to think on the field, Soccer IQ covers principles such as smart decision making and pressure, all coming from the perspective of a seasoned soccer coach.
Whether it's an iconic players jersey, soccer team scarf or the best training attire to enhance and elevate their performance, below you will find the perfect gifts for soccer lovers to sport their passion with pride.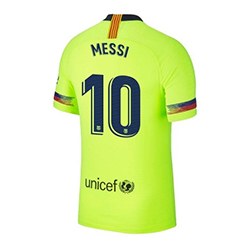 No young fan is without their heroes, so an authentic jersey of their favorite player is a perfect gift for a soccer lover. Whether it's the (pictured) Lionel Messi Barcelona away jersey, this Luka Modrić Real Madrid, or this national USA jersey, there's a favorite for every fan. Featuring VaporKnit technology, the jerseys are comfortably breathable and fit to match the body's shape.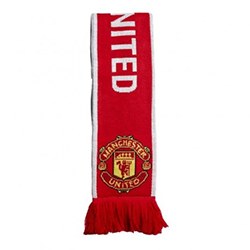 An essential gift for kids and adults alike is undoubtedly a quality scarf of thier favorite soccer team. Whether for keeping their neck warm during winter, showing support while in public, or waving it around in excitement at a match, a scarf is a perfect supporters gift. In addition to being worn, a team scarf can be hung on display in a bedroom or living room while the game is on for a little extra atmosphere.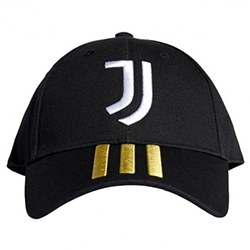 With a multitude of designs, styles, and teams to choose from, a soccer fan is sure to appreciate a new team cap. Keeping the sun out of their eyes, providing a protective covering, and showcasing club support, are all included in this one neat gift. The featured adjustable Juventus cap comes with a pre-curved brim and is constructed from 100% cotton twill.
If you're after game time gifts for soccer players, look no further than a brand new pair of shin guards. Made to feel as if no guard is being worn, the G-Form Pro-S Elite provides a snug and comfortable fit that conforms to the shape of players' shins. A moisture-wicking sleeve holds the shin guards in place, preventing the guards from slipping down while on the field. Strategically placed vents provide breathability, reducing heat, and minimizing sweat. Most importantly, the G-Form Pro-S Elite provides excellent shin safety, utilizing patented G-Form technology which hardens on impact, distributing pressure evenly across the pad.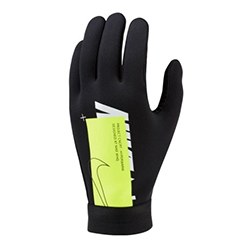 The perfect birthday or Christmas gift for a soccer player who plays in cold weather, a pair of field gloves will keep their hands warm in the winter months. The Nike HyperWarm gloves feature flexible cuffs for a secure fit and textured palm grips that improve ball grip during throw-ins.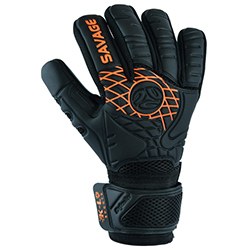 A gift for the last line of defense, this pair of gloves are made for the only player on the field allowed to handle the ball. The K-LO Fingersave goalkeeper gloves protect fingers from bending injuries, providing support and protection where it's needed most. In addition to the cool modern design, the goalie gloves feature a 360-degree velcro strap for a secure fit and a latex palm shell for superior handling, even in wet conditions.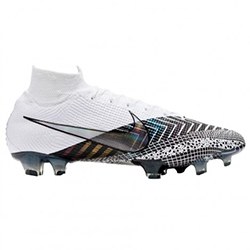 Secondary only to a game ball, the next soccer gift idea is essential for any player taking the field. Designed for speed, the Nike Mercurial Superfly 7 Elite soccer cleat offer a secure fit, comfortably wrapping around players' feet. In terms of traction, the boots are fitted with angular studs, lightweight forefoot plate, and NikeGrip interior to prevent feet from sliding. The firm ground cleats also feature a dynamic collar and minimal material construction to ensure a speedy game-time experience.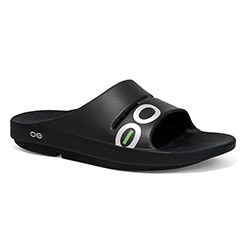 One of the coolest wearable gifts for soccer players, the Oofos OOahh sandals are a great post-match and day-after footwear option. The OOahh Sport Slide recovery sandals reduce the impact of walking by reducing 37% of the shock that usually feet, knees, and lower back absorb.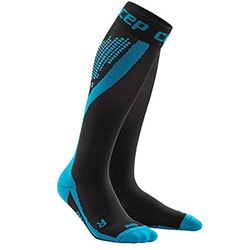 Perfect for soccer practice and running for cardio conditioning, a pair of compression socks help aid recovery and the run itself. Made from a polyamide and elastane blend, the CEP Progressive+ Nighttech socks provide consistent compression around the player's calf. A tight top band prevents the socks from working their way down the leg, while the innovative knit design helps moderate temperature. The main feature is of course their compression function which increases circulation while running, preventing doms, shin splints, and overuse injuries.
For birthdays or Christmas, bundled, or a gifted solo, a new pair of soccer shorts will always be welcomed. The Puma ftblNXT graphic shorts feature a thick waistband, moisture-wicking properties, and a regular fit design for maximum comfort.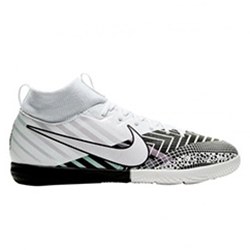 Because not every game is played on a large soccer field, a shoe to match an indoor soccer surface is a great idea for players who also play the smaller game.
What better gift ideas for soccer fans than those which serve a practical purpose! From post-training must-haves to the latest and most useful accessories, the following selection of soccer gifts are bound to get plenty of great use and be very much appreciated!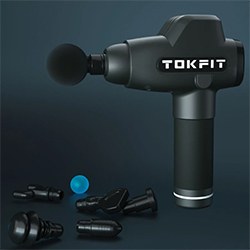 If you're after unique soccer gifts for players that play at high competition levels, look no further than the Tokfit massage gun. Aimed at helping performance by way of fascial release, the high powered massage gun is capable of penetrating deep into the muscle. The Tokfit T2 comes equipped with six massage heads aimed at targeting different areas of the body and varying muscle sizes. The device features a clean digital touch screen display and a thick sturdy handle that houses a high-performance lithium battery. Easy to operate, the massager offers twenty-speed settings which are used to awaken muscles, relax muscle fascia, decompose lactic acid, and provide a deep massage.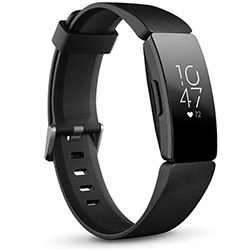 Modern soccer players, athletes, and fitness fanatics require a fitness tracking device to help monitor performance and energy expenditure. The Fitbit Inspire HR provides all of the essentials in a compact and comfortable package. Measuring output to monitor goal progression as well as ensuring players don't overtrain are key to game time success. The Fitbit is also capable of monitoring sleep, an often overlooked aspect of performance, providing insight into duration and quality. Accessible from the Fitbit app, players can view sleep stages and track their general sleep score. A key feature of the sports watch is the long battery life and short charge time, offering five days of charge and a two hour recharge time.
Tired of soggy cleats that are still wet between practices and matches? This soccer gift idea ensures boots are dry and left without sweat and odor in a matter of hours. The Peet electric boot dryer efficiently eliminates moisture, preserving their cleats and keeping footwear free from mildew and mold. Power efficient, the dryer uses less electricity than a lightbulb, silently drying without getting hot.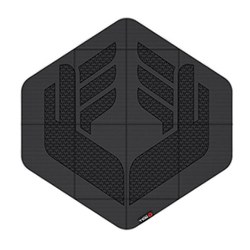 One of the more unconventional gifts for soccer players, a portable stretch mat inspires the activity responsible for promoting flexibility, injury prevention, and postural improvement. Designed with athletes in mind, the Roll Recovery StretchMat features 4mm thick padding, a slip-free underside, and a sweat-resistant design. The large surface area is perfect for pre and post-workout stretching as well as stretching on the go as an exercise in and of itself.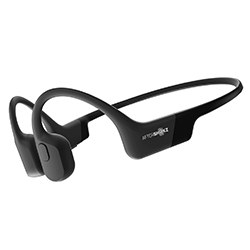 Who doesn't like a little additional motivation during a tough workout or soccer skills session? The Aftershokz Aeropex bone conduction headphones offer quality audio without compromising surrounding sound. Made possible by utilizing vibration, the lightweight headphones are more secure than earbuds and won't restrict head movement like over-ear alternatives. In terms of functionality, Aftershokz Aeropex offer eight hours of battery life, ten days standby, and is a much safer option for activities that require an awareness of the direct environment such as jogging in the street.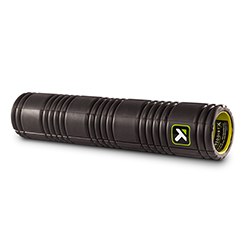 Perfect for athletes of all sporting origins, a reliable foam roller helps ease soreness, reduce inflammation, and promote muscle recovery. The Triggerpoint Grid 2.0 allows soccer players to target trigger points through self-massage, rolling out knots, and quickly improving movement. The roller itself is hollow, hard, and stable, providing a wide surface for accommodating bodies of all sizes.
Whether you're a soccer mom looking for a unique gift idea or a soccer dad after some interesting merch, the novelty section has you covered.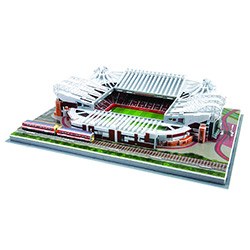 From the old soccer enthusiast to the young soccer fan, a three-dimensional soccer field surrounded by stands is sure to replicate the match day atmosphere at home. This amazingly detailed Old Trafford puzzle contains 186 pieces and takes roughly five hours of construction time to complete. Manchester United not their favorite team? Stadium puzzles are also available for
Etihad
,
Wembley
and Barcelona's
Camp Nou
.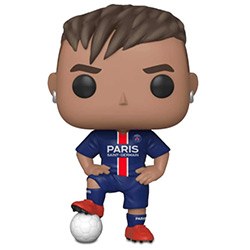 A great gift idea for young fans of the beautiful game, figurines depicting a modern day legend will look perfect on their bedside table. The Chibi style Funko Footballers are available in a range of teams and players including Mbappe, Salah and Manchester City's Kevin De Bruyne.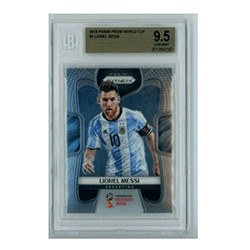 One of the best soccer gifts for fans and collectors, a card featuring their favorite player is a piece of memorabilia they can keep forever. With a large range of players, variations and price points, you can choose a rare encased card such as this Messi Panini Prizm or gather a collection and create a personalized framed display.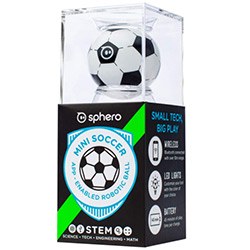 For a player who loves gadgets, this mini soccer ball allows them to play a different type of soccer game. The Sphero is an app enabled robotic ball that's coded and controlled using a smartphone. Featuring multiple game modes, Sphero can be maneuvered using tilt, slingshot and joystick mode.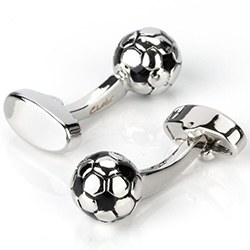 An elegant gift for soccer players, these lustrous soccer balls are not built for kicking, but adding finishing touches to his formal outfit. Finished in rhodium plated silver, the soccer-themed cufflinks showcase their passion for the game as they attend important events. The three-dimensional silver and black cufflinks are a unique gift for football fans that already have all the equipment and fan gear.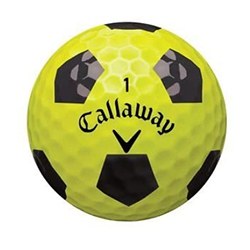 A unique soccer gift for players who are also avid golfers, this set of soccer ball resembling golf balls is a fun Christmas or birthday idea. The Callaway Chrome Soft golf balls are optimally designed for visibility which is increasingly useful as the ball frequents shrubs and trees. Built for speed and low spin, the Callaway Chrome pack contains twelve balls and is available in five color combinations.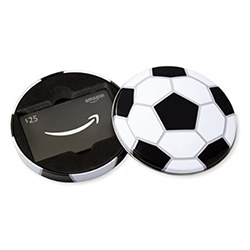 The gift that allows your beloved soccer player to select their own present, an Amazon gift card is the right choice when you just can't decide. Since they love the game of soccer, the gift card comes presented in a unique soccer ball tin in line with the theme, allowing for a range of gift choices.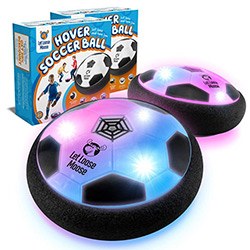 The weather will never get in the way of a friendly game again with this electronic hover soccer ball. Like a giant air hockey puck with soft rubber bumpers, the ball can be used on any flat surface, including playtime indoors.
From vibrant wall art to amazing soccer theme decor, we have compiled the most spectacular gifts for a soccer lover they can proudly display.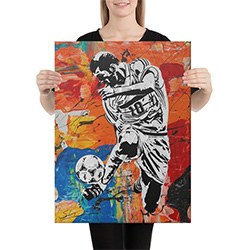 One of the greatest to ever play the game, the next soccer gift idea features the Juventus and Real Madrid legend dressed in his iconic France 98 national kit. This creative Zinedine Zidane canvas artwork is set against a vibrant impasto backdrop, depicting the Frenchman receiving a ball on his right foot, executing his unparalleled ball control. The artwork is printed on fade-resistant poly-cotton blend canvas and is available in two sizes: 12×16 inch and 18x 24 inch. If a modern football master is more desirable,
Lionel Messi
art print or this
Christiano Ronaldo
art poster are two impressive alternatives.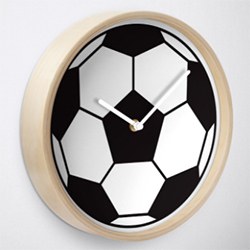 Decorating walls while letting you know the time, a soccer ball clock is a perfect gift for any young soccer player. The modern minimalistic wall clock is constructed from bamboo wood, featuring a natural finish, plexiglass face, and four metal hand colors to choose from. Controlled by a Quartz mechanism, the soccer ball clock is sure to find a permanent place on any football player's bedroom wall.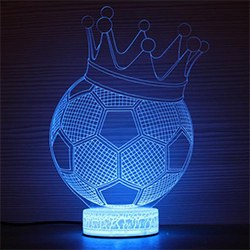 A uniquely illuminating soccer gift, this crowned 3D soccer ball night light creates a stunning 3D optical illusion. Engraved on an eco-friendly acrylic panel, the awesome lamp can be displayed in seven different colors. The LED lamp is perfect for Christmas and birthdays, creating a vibrant atmosphere in any young soccer player's bedroom.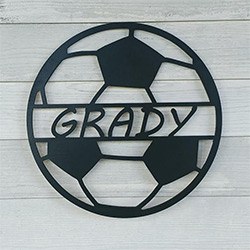 Looking for a cool piece of bedroom decor? A custom name sign is a great gift idea for young players, little fans, and even a budding soccer coach. Hand crafted from Baltic birch wood, this personalized wooden ball is available in five sizes and a variety of painted finishes.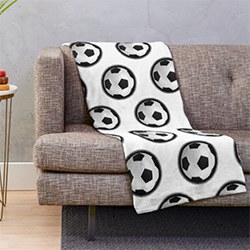 A football-themed gift for keeping players warm at home, this soccer ball pattern throw blanket is a fantastic additional layer. Whether for sleeping at night or rugging up in front of the TV, this polyester fleece throw will keep them nice and cozy.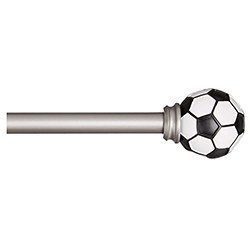 40. Decorative Curtain Rod
If you're after unconventional gifts for soccer players the next gift idea is for you! This beautiful decorative curtain rod is made from iron and features a polyresin soccer ball finish. The adjustable rod is available in three size variations and comes packaged with essential mounting hardware.
Searching for more than Gifts For Soccer Players? Check out some of our other great list for more awesome gift ideas.