Wini Gifts is supported by our readers. At no additional cost to you, we may earn a small commission from the purchases you make using our links.
Learn more
Whatever the occasion may be, we have compiled the most thoughtful and helpful gifts for seniors that they are bound to fall in love with. When selecting the best gift for an elderly parent, grandparent, or friend, practicality is an important feature which they will value highly. Taking note of what stage they are in life, including their abilities and interests, then selecting a gift that is both purposeful and thoughtful is always going to be well received. From simple gadgets and practical utilities to heartwarming personalized keepsakes and tasty treats too, you will be sure to find the perfect gift for a special senior in your life.
Some of the most endearing gifts for the elderly are those precious personal and keepsake items, chosen from the heart. There are many ways to make loved ones feel special, and if you know them well, selecting a personalized gift such as a customized family calendar or planter pot or personal gifts for at-home comfort, are bound to put a big smile on their face and pull on those heartstrings.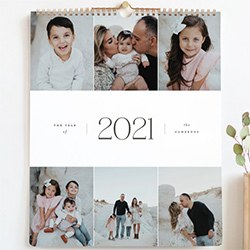 A heartwarming gift seniors will appreciate throughout the year is this wonderful calendar. The unique hanging calendar presents a classic and modern design that can be personalized to feature dear loved ones. Customize each month with a selection of beautiful photos, including their important dates for the year. Available in two sizing options, this charming calendar cover features luxurious cotton textured paper and is printed using deluxe pigment inks for stunning photo reproduction.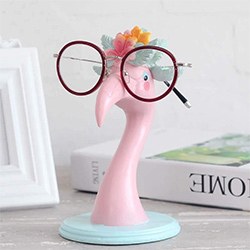 One of the most charming gifts for seniors is a quirky eyeglasses holder. This unique holder presents an elegant design featuring a beautiful pink flamingo with a pretty headdress. Creatively fusing style and practicality, the artisan crafted holder and nightstand is the perfect accessory so they never misplace or damage their glasses and is also available in an amusing
Mr. Moustache
wooden design for men.
A fun gift they will enjoy taking out at every opportunity is this delightful mini brag album. The charming little photo album is the perfect binder for them to proudly showcase their favorite people and memories. Able to hold 50 or 100 standard 4×6 inch photos, this gorgeous mini album is presented with a beautiful linen cover available in stylish pewter linen or a variety of other contemporary colors.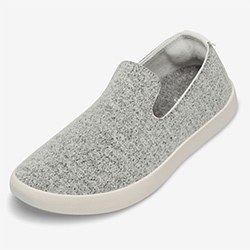 The only slippers they'll ever want and need is this super comfortable pair of Allbirds Wool Loungers. The ultimate comfort shoes, these lounging slippers are expertly crafted from temperature-regulating pure Merino wool to perfectly adapt to various environments and body temperatures and also minimize odor. Available in options for both men and
women
, these versatile slippers for seniors can be worn both indoors and outdoors and will conform to their every step.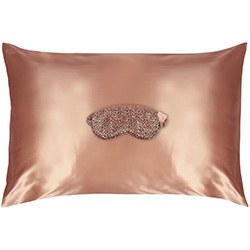 If you're searching for luxurious gifts for the elderly then this beautiful sleep set will have them sleeping like a Queen (or King!). The delightful Slip Beauty Sleep Collection presents a wonderful gift set containing an exclusive Slipsilk pillowcase and Slipsilk sleep mask, crafted from premium long fiber mulberry silk to ensure the ultimate soft, yet durable silk products. The gorgeous rose gold / leopard print pillowcase has been shown to significantly reduce friction, allowing the skin to breathe and glide while reducing pressure on creased skin and preventing hair from tangling during sleep. This delightful bundle also includes a very comfy pure silk eye mask that further promotes a comfortable and blissful night's slumber.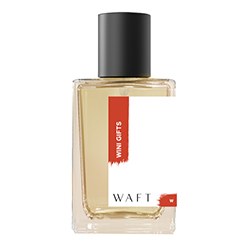 Thoughtful and unique, one of the best gifts for seniors is a fragrance mixed just for them. Waft allows you to craft a scent around your elderly loved ones interests and activities, while also allowing the label and message to be personalized. The process involves selecting when the fragrance is to be worn, its purpose, general feel, and a few inspirations to get the combination just right.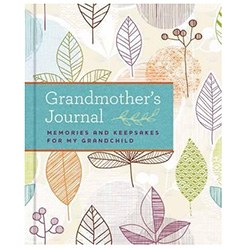 A very special gift that will be very much treasured is this charming keepsake journal. The perfect gift for any grandmother, this beautifully designed journal offers plenty of space for her to tell her own life story, keeping a living record of her experiences, and share her hopes and dreams for her grandchild. Each page includes thoughtful prompts to inspire and encourage her to record her most memorable and meaningful experiences as a child, young woman, mother, and grandmother, plus the life lessons, traditions, and family stories that she wants to be passed down through the generations.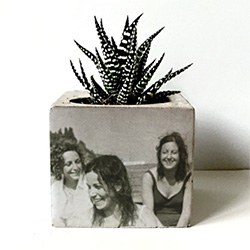 8. Personalized Planter Pot
This unique planter pot is a practical gift for their home which also doubles as a special keepsake. The grey square-shaped concrete planter can be personalized to feature any photo or image of significance to them. Whether it's a birthday photo, special holiday destination, a significant moment in their life, or perhaps images of their grandchildren and a special message on all four sides, this is a meaningful planter pot that is perfect gifted with a small plant or succulent.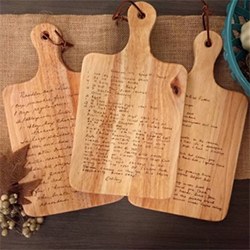 9. Personalized Cutting Board
Are they known for a one of a kind recipe that is special to them? One of the most impressive gifts for seniors who enjoy their time in the kitchen is this truly unique cutting board. The custom handmade board is crafted featuring a handwritten family recipe, expertly wood burned and sealed with food-grade mineral oil. Each board includes a handy leather string for hanging and is a great way to preserve special family recipes.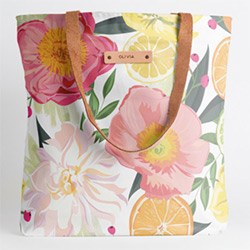 A beautifully vibrant and stylish tote for her to take on day outings or even grocery trips, this versatile bag features a bright blooming floral print bursting with life. The tote is made from 100% durable cotton with a brushed copper snap closure to make sure items stay put. Complete with a unique custom foil-pressed leather tag to personalize this special gift, the delightful tote also features butter-soft leather straps that add a luxurious finish.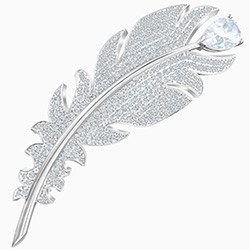 Sophistication and style perfectly encapsulate this beautiful women's brooch. The official Swarovski accessory presents a rhodium plated brooch, featuring a delicate sweeping feather design exquisitely crafted with shimmering crystal pavé. She is bound to fall in love with this stunning piece of jewelry that will add a touch of elegance to any of her outfits.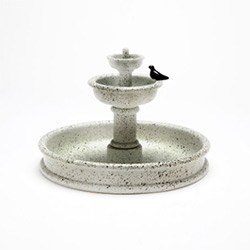 Perhaps fondly reminiscent of past European travels, the La Fontana jewelry and valet tray is the perfect utility to ensure they never misplace those vital belongings. Crafted from solid resin, the tray presents an eye-catching fountain design and is an ideal spot to house loose change, keys, or even regularly worn jewelry. Part decor, part functional utility, this charming tray will find the perfect resting spot on an entrance table, kitchen bench, or even by their bedside.
If you're wondering what the most useful gifts for a senior citizen are, then the following section contains a great selection of simple gadgets that will make their life a whole lot easier. From a handy reach tool to a convenient key finder, these practical gifts are bound to assist them in their day to day activities and get plenty of good use.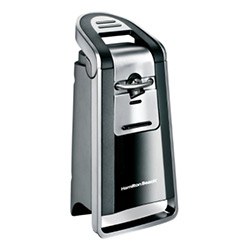 If your elderly loved one is still fidgeting with traditional can openers or struggling to pull open pop tops, perhaps an upgrade is in order. A simpler way to open cans, the SmoothTouch electric can opener puts an end to sharp edges, cutting along the side for a finish that can be safely handled.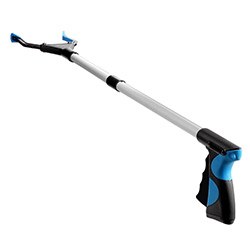 A great gift to prevent overreaching and unnecessary bending, this foldable grabber ensures everything your elderly loved one needs is easily accessible. Rotatable with grippy ends, the intuitive utility can hold objects up to five-pound in weight.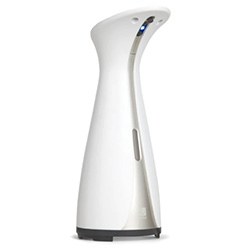 15. Automatic Soap Dispenser
Simple, clean, and elegant, this elderly gift idea efficiently distributes soap without the need for heavy pumping. The Umbro Otto dispenser features a built-in sensor that detects hands in need of a little sanitizer or soap. The device is available in a choice of matte white or nickel finish and holds 6oz of contents while relying on AAA batteries for power.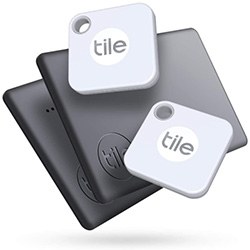 A gift of safety and security for keys and wallets, Tiles' key finder set ensures their most important valuables are never lost or misplaced. Easy for senior loved ones to use, simply attach the Tile Bluetooth trackers onto their various everyday objects. Lost Tiles can be rung when nearby, or monitored for the last known location using the intuitive smartphone app.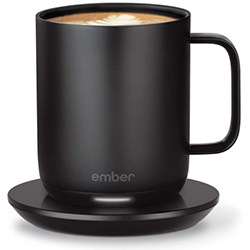 A great gift idea for the elderly tea or coffee drinker, Embers' Smart Mug is an ideal companion for those who enjoy a hot beverage but like to drink at their own pace. The temperature-controlled mug keeps contents at the desired warmth for one and a half hours, or forever while resting on its charging coaster. Embers smart functionality puts the mug to sleep when empty, only waking when liquid is poured or the mug is moved. Made from stainless steel and coated in scratch-resistant ceramic, the electronic mug is perfectly safe to wash and submerge in up to three feet of water.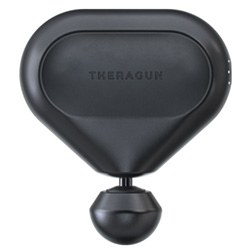 A special occasion gift for seniors who suffer from muscle aches and pains, the Theragun Mini provides a powerful, yet comfortable massage treatment in one small and compact device. Easy to handle and simple to operate, the agile mini massager weighs less than 2 pounds, featuring three-speed settings and over two hours of operation per charge.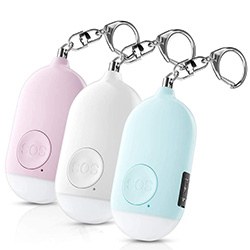 A personal protective device for isolated seniors in case of falls or emergencies, the lightweight keychain can draw attention from up to 300 yards away. The gadget offers a feeling of security and empowerment, sounding off at 130bB and providing 50 minutes of uninterrupted sound.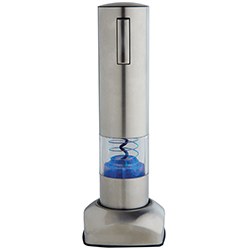 Because bottles of wine won't open themselves, this electric wine opener does all the heavy lifting with the simple push of a button. A thoughtful gift for people who have difficulty using manual openers, the elegant gadget opens up to thirty bottles per charge, removing both synthetic and natural corks. The electric corkscrew features a solid stainless steel construction and comes with a sleek charging base that houses a useful foil cutter.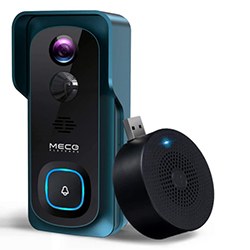 A great idea for a senior citizen to improve their home security, this video doorbell camera keeps an eye out for intruders. The battery-powered camera is super easy to install, attaching via a double-sided adhesive rather than messy wiring. In addition to surveillance, seniors can enjoy contactless communication and an indoor chime that ensures no doorbell ring goes unheard.
If you're searching for appropriate gifts for elderly with added health benefits, the following section contains a selection of hand-picked items specific to aid their health and wellbeing. From cozy and practical gifts for around the home to therapeutic tools and accessories that promote relaxation, these delightful gifts will bring comfort, joy, and wellbeing to seniors.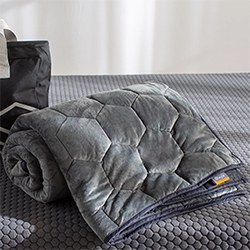 There is nothing more comforting than being enveloped in a giant warm hug, which is why the Layla is the ultimate relaxation gift for your elderly loved ones. The snuggly therapeutic weighted blanket improves sleep quality and can even provide seniors relief from stress and anxiety. This special blanket contains glass beads that provide Deep Touch Pressure, a technique scientifically proven to release serotonin and produce a calming effect. Alternatively, if they prefer a more traditional style of secure warmth, an
electric blanket
will also make for a wonderfully comforting gift.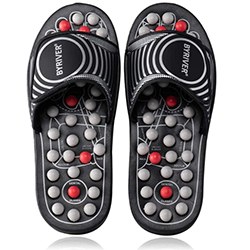 23. Foot Massage Slippers
The health benefits of a foot massage coupled with the simplicity of footwear, a quality pair of massage slippers will provide an older adult therapy as they walk. A practical birthday and Christmas gift for older adults with foot-related ailments, the Acupoint sandals promote circulation and reduce the effects of plantar fasciitis.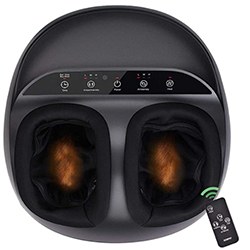 Who doesn't love a good foot massage? One of the most relaxing gifts for seniors, this massager delivers deep kneading shiatsu in a warm and cozy environment. The useful apparatus allows users to adjust kneading and squeezing intensities, optimizing their experience for the most comfortable foot massage.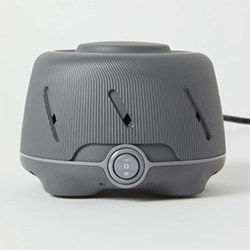 If your senior loved one is experiencing difficulty falling asleep, a white noise machine will provide them with a relaxing ambiance that blocks out the surrounding racket. Yogasleeps Dohm Uno sound machine utilizes fan-based sound production, producing a soothing wind, rather than the harsh noise you tend to find while playing digital audio.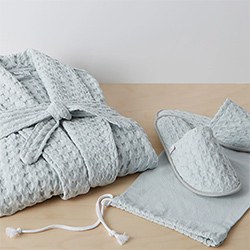 A great gift for older parents and grandparents, this elegant spa bundle will make them feel as if they are living in a five-star resort. The lavish relaxation set includes luxurious waffle weave textured slippers and a robe, which are super absorbent and amazingly comfy. Available in contemporary white or silver-grey, the pre-shrunk garments are a perfect gift idea for Christmas and birthdays.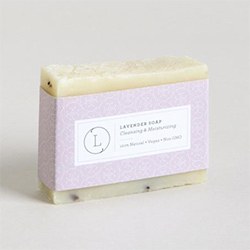 A charming self-care gift for your older family and friends is this delightful soap set. The 100% natural gift set offers a luxurious nourishing lavender soap, unscented lip balm, and also includes a small loofah and elastic hair tie. Elegantly packaged in a jewelry box with a clear lid, this thoughtful gift is the perfect little pamper gift for a grandmother or aunt to let them know you care, and also comes with a gift message to your special recipient.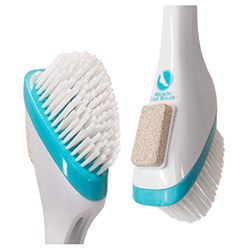 A gift idea to improve the condition and well being of feet, the miracle foot brush is ideal for elderly parents and grandparents who have trouble bending. The far-reaching shower utility extends two and a half feet, removing rough skin and calluses from a stable position. The non-slip grip ensures the brush isn't dropped, while the helpful hook allows it to conveniently hang from a shower caddy.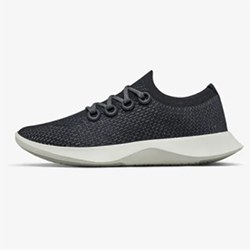 The many health benefits of a quality pair of walking shoes can often be underestimated. When comfort, support, and stability are of utmost importance, particularly for the elderly, the Allbirds range of premium footwear delivers. Crafted from planet-friendly natural materials including premium Merino wool and eucalyptus trees, their amazing collection of walking and casual shoes offer temperature regulation, odor control, and most importantly, will be the most comfortable pair of shoes they've ever owned. Allbirds shoes are available in both men's and
women's styles
, and in a variety of sizes and color options to suit all tastes.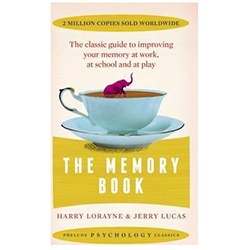 One of the more useful and practical gifts for seniors, this book presents an insightful mental resource to help aid and maintain cognitive function. The Memory Book is a simple guide for improving your memory, containing a fail-safe memory system enabling them to master the power of their memory. From filing phone numbers and data, reading with greater speed, or learning new words and phrases with ease, this helpful book has received incredibly positive reviews and is bound to become an incredible learning resource for older loved ones.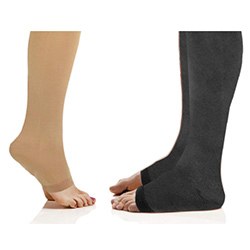 The many benefits of compression socks easily make them a highly practical and appreciated gift for elderly loved ones. These unique compression socks are the perfect post-surgery aid to reduce swelling and pain, for varicose veins, or to therapeutically assist with swollen ankles and support aching legs, calf, and feet. Comfortable and secure, the innovative design includes a unique zip-up feature that makes it very easy for seniors to use on their own.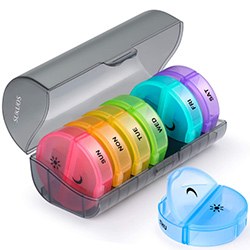 Whether for nutritional supplements or vital health medication, a pill organizer separates, stores, and mitigates any reliance on memory. The large pill case contains seven-colored inserts, labeled by day and divided into morning and evening. A great gift for isolated seniors, the external case keeps contents together, which is perfect for at-home use, while the smaller individual containers are portable and secure enough to take on day trips if required.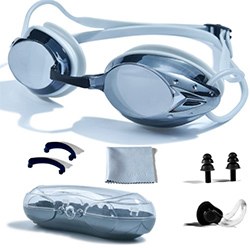 Perfect for older parents or grandparents who are active and enjoy swimming as part of their exercise routine is this amazing swimming kit. The set includes a pair of professional swimming goggles, featuring anti-fog, UV protection, and a no-leak design so they can enjoy swimming both indoors and out without the hindrance of pool chlorine or salty seawater. The kit also comes with a nose clip, earplugs, 3 interchangeable nose bridges, a glasses cloth, and a protective case for easy transport.
The below section contains a selection of unique home and decor gifts for senior citizens they are bound to fall in love with. From the ultimate self-growing indoor garden to beautiful decor pieces, these practical and decorative pieces will brighten their lives and spaces.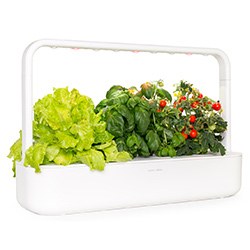 One of the best gifts for the elderly green thumb, a self-growing garden is a great choice when mobility is an issue, but fresh herbs are a priority. The Smart Garden 9 allows for up to nine simultaneous plants to grow, requiring nothing more than sprouting and the occasional filling of its water reservoir. Features such as self-watering and automatic lighting ensure premium growth, so they can concentrate on what matters, picking fresh produce to enjoy.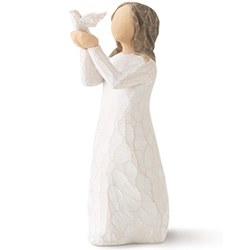 A good gift for an elderly woman, this beautiful Willow Tree resin figure will grace mantles and tabletops with a peaceful presence. A fitting holiday gift, or for any special occasion, the expertly crafted minimalist statue depicts a young woman wearing a white dress releasing a dove back into nature.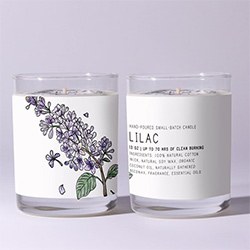 If you're searching for therapeutic gifts for seniors with a touch of elegance, you can't go past this beautiful lilac aromatherapy candle. True to the name, this enticing hand-poured candle emanates pure sun-kissed, late spring, blooming lilacs. The hand-poured small-batch candle is made using organic coconut oil and natural beeswax and essential oils, and available in various sizing options, from 20 hours up to 70 hours of burn time.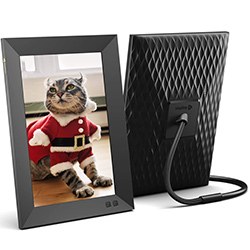 Why play favorites when they can display their family and friends on a single photo frame! Nixplays' Smart Frame allows loved ones to share images and videos, keeping family connected and their photo album up to date. The digital frame automatically adjusts to landscape and portrait positioning, allowing them to hang or place the device without worrying about its orientation.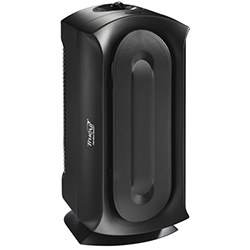 An ideal appliance for managing allergens and indoor asthma triggers, air purifiers capture dander and particles, filling the room with fresh and clean air. The TrueAir purifier is compact and powerful, filtering particles as small as 3 microns. A permanent filter means no periodic replacement and three-speed settings cater for fast cleaning, quiet operation, and all-day use.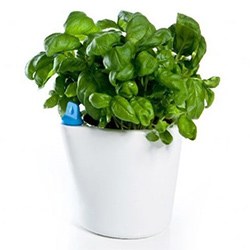 A practical gift older adults will appreciate is a convenient self-watering pot. Perfect for their small indoor plants or fresh herbs, this unique self-watering flower pot will do the tedious work for them! Simply fill with water and the double-walled pot will only absorb as much water as required. The small rubber plug on the side of the pot doubles as a handy gauge to let them know when to refill.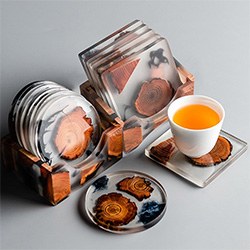 Definitely one of the more practical gifts for seniors, but nonetheless incredibly beautiful, is this unique set of coasters for their home. The set of 6 coasters presents a creative fusion of pine wood and clear resin, featuring an eye-catching smokey fluid pattern. This gorgeous handmade item is available in both a circular and square design with rounded edges, and also includes the option of an attractive matching shelf to house the coasters whilst not in use.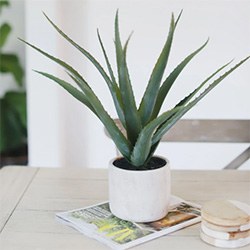 Whether they're residing within their own home or assisted living facility, a lifelike faux plant will be a welcome addition to liven their indoor space. This beautifully designed artificial potted plant features a realistic faux aloe plant housed within a solid cement pot. Requiring no sun or water to thrive forever, this charming aloe plant is the perfect size to display on their coffee table, side table, or windowsill.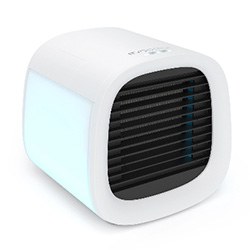 Fill the void of a home-wide cooling system with this elegant and powerful personal cooler, preventing your elderly loved one from struggling during hot weather. A giant step towards reducing heat stress, the evaChill evaporative cooler provides nine hours of chilled air on a single tank. The lightweight device can be placed in any room and even outdoors, drawing power from traditional sockets or portable power banks.
When selecting appropriate gifts for elderly family and friends, it is always helpful if you can choose a gift specific to their tastes and interests. Perhaps they enjoy reading, exploring their creativity, or have a passion for home decor or cars. Whatever their personality, you are sure to find unique and interesting gift ideas in our hand-picked selection of gifts below.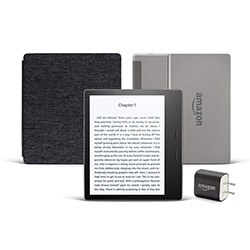 For senior bookworms who enjoy a wide variety of titles, a modern eReader replaces physical books, squeezing them into a single device. Light and comfortable to hold, the Kindle Oasis recreates the traditional reading experience in a digital form. Lighting can be adjusted from warm amber to paper white, while text can be made smaller or larger to suit the individual needs of the senior reader. An innumerable volume of titles are available and if at any time they wish to make the switch from reading to listening, they can easily access their Audible library.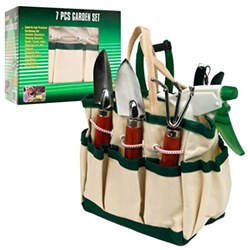 What do a spade, trowel, and leaf flower trimmer have in common? They are all part of this comprehensive gardening set that also includes a cultivator, twig pruner, and spray bottle. A thoughtful gift for elderly green thumbs who love attending to their garden, a range of solid tools, and a convenient carry bag is a gift any gardener will adore.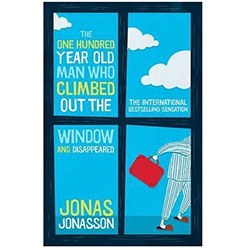 45. The 100 Year Old Man Book
One of the most amusing and uplifting gifts for seniors is this charming, warm, and funny novel by Jonas Jonasson, beautifully woven with history and politics. The 100 Year Old Man Who Climbed Out The Window And Disappeared is an engaging novel seniors will immediately connect with and enjoy. Quietly seated in an old people's home, Allan is waiting for a party he doesn't want to begin. Deciding he's had enough, Allan escapes through his bedroom window and so begins his picaresque and unlikely journey involving a suitcase full of cash, thugs, an elephant, and incompetent police. As his escapades unfold, the reader is given an insight into his life, where he remarkably played a key role behind many momentous events of the twentieth century. For another quirky, warm-hearted story about growing old disgracefully, check out the humorous novel
The Little Old Lady Who Broke All The Rules
.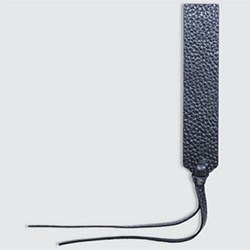 An elegant gift for the elderly bookworm, this simple bookmark ensures they never lose their place again. Made from beautiful textured pebble leather, this bookmark is a perfect replacement for paper and plastic alternatives.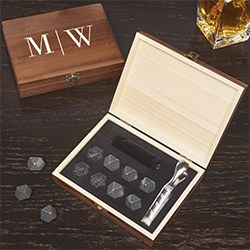 Because drinks were never meant to be watered down, this sophisticated set of onyx whiskey stones maintain optimal temperature and preserve a premium taste. No need to remember whether the ice cube tray has been filled, if the stones are in the freezer, they are good to go. An ideal birthday or Christmas gift for an elderly loved one who enjoys a whiskey and cold beverage, the set contains eight stones and comes in a stunning personalized wooden case.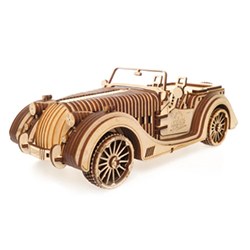 Made from premium plywood, this amazing laser cut model helps facilitate creativity, thought, and problem-solving. The perfect gift for car enthusiasts, the UGears Roadster VM-01 is a thrilling model car experience they will enjoy creating from start to finish. No details have been spared to replicate this beautiful laser cut model that includes detailed instructions to help assemble the lifelike replica that will no doubt be proudly displayed.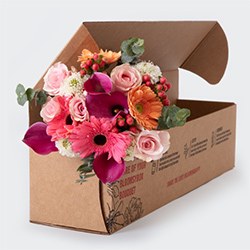 One of the most delightful gifts for seniors that keeps giving every month is a beautiful flower subscription. Surprise an elderly relative or friend with a monthly subscription for fresh, hand-picked blooms! Beautifully packaged, each unique bouquet arrives with flower food and includes its own informational card detailing how to maintain your flowers. Featuring a variety of gorgeous seasonal blooms, these blossoming florals are sure to brighten their spirits and also their space.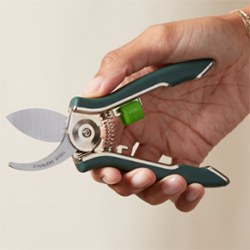 A handy little tool to maintain their indoor plants, this steel pruner is a great idea for tidying up shrubs or cutting large stems and tough branches from house plants. Featuring stainless steel, rust-resistance blades, the easy to use pruning shears contain a comfortable grip handle, making plant maintenance a breeze.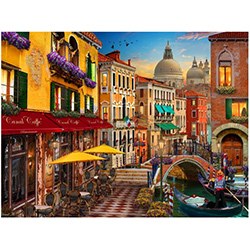 Seniors will have fond memories of past travels as they enjoy piecing together this amazing jigsaw puzzle. The stunning puzzle artwork features a vibrant, bustling scene of Venice cafe culture, intricately depicting the many iconic and beautiful details that make Venice so unique. The 550-piece puzzle has been crafted on thick, premium quality board, while interlocking and randomly shaped jigsaw pieces result in a truly pleasant puzzle building experience.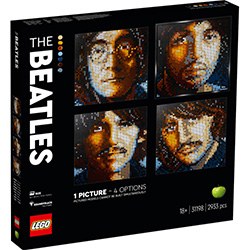 This magnificent LEGO Art set is a highly unique gift enabling seniors to fuel their passion for creative wall art with a buildable collection. Perfect for Beatles music fans and artists alike, creatives can build 1 of 4 unique portraits of the iconic band members. Featuring 2,933 individual pieces including a 'The Beatles' signature title, this art set is an ideal gift for anyone seeking a new project and makes for magnificent wall decor they will be proud to display.
If you're stumped for ideas for gifts for senior citizens, the gift of delicious food and drink will always be well received! Whether they savor the experience of discovering new foods, have a penchant for coffee, or enjoy the odd vino with meals, you are sure to find a gift below that is bound to satisfy their taste buds.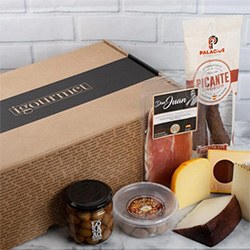 One of the most creative gifts for the elderly foodie, this gift box offers an international tapas experience from the comfort of their home. The Little Bit of Spain box includes traditional favorites such as mouth-watering cured ham, Manchego cheese, Spanish olives, Chorizo, and more. If they have a taste for
Italian
,
French
,
Australian
, or even
Scandanavian
, igourmet have you covered with their extensive variety of international boxes and crates.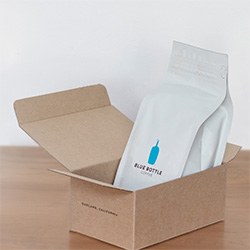 One of the most fitting gifts for seniors who adore their daily cup of joe is this wonderful coffee subscription. Conveniently arriving straight to their doorstep, the Blue Bottle Coffee subscription delivers a premium selection of rich, bodied flavors, with the option of weekly or monthly subscriptions. Coffee selections include single-origin, espresso, and delicious blends, each package promptly shipped within 24 hours of roasting to ensure peak freshness.
Who doesn't adore gourmet snacks? For seniors who enjoy exploring new flavors and appreciate the finer things in life, the delightful Connoisseur Basket presents a unique selection of artisan delicacies to pique their palate. This amazing gift basket contains a wide selection of savory treats, mouth-watering dips, and decadent sweets for them to savor. Tantalizing goodies include gourmet black olive tapenade dip, aged cheddar cheese straws, dark chocolate sea salt caramels, butter toffee pretzels, and plenty more, all elegantly presented in a beautiful wicker basket.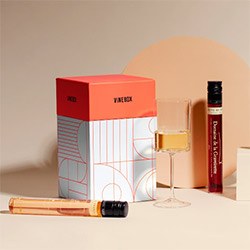 If they appreciate a quality vino every now and then, a wonderful gift idea for seniors is a wine subscription. The Vinebox quarterly wine club offers a wonderfully unique assortment of European reds, whites, and rosé, all delivered straight to their door. The selection includes 9 of the season's best vintage cellar and current wines, with each single glass serving individually bottled in sleek and stylish glass tubes.
Sometimes the best gifts for elderly family and friends are often the most practical. From handy support aids to comforting accessories, the following selection of gifts offers convenience and support to improve their lifestyle and wellbeing.
Part fashion accessory, part wet weather essential, elderly men and women alike will remain dry when rain sets in. The Krago windproof umbrella features double stitching for an improved seal, a grippy rubber handle for easier handling, and premium fiber construction for better windproofing. A very thoughtful gift for any senior citizen, while most umbrellas require strength to operate, the Krago can be opened and closed with one hand, ensuring seniors can swiftly get under cover.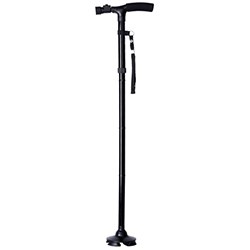 A very easy-to-use support aid particularly for isolated seniors to assist with their mobility is this amazing folding cane. The Ohuhu LED folding walking cane can be used in the darkest of spaces and even on uneven surfaces with its angled lighting, strong grip, and superior build. The perfect support companion to take the pressure off their joints and limbs, this versatile cane features an ergonomic and lightweight collapsible design paired with adjustable height levels, 6 built-in LEDs, and comes with a carry bag for easy storage and convenience while traveling.
A storage aid to minimize clutter and prevent the elderly from repeatedly reaching the coffee table, an armrest organizer stores everything they need in one convenient place. With a design to match any color sofa, this chair caddy contains five storage pockets made to fit remotes, devices, and their favorite reading materials.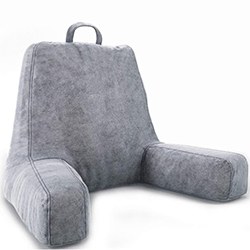 One of those highly practical and useful gifts for seniors that will get plenty of good use is this cozy arm rest pillow. Made from shredded foam and plush velour, the large reading and relaxing pillow has been specifically built to conform to individual body shapes, giving the feeling of superior support and secure comfort. If your elderly loved ones have a favorite relaxing chair, the arm rest pillow will offer an additional level of support for better posture and can even be used in their bed, while the convenient built-in carry handle means they can also take it with them wherever they go.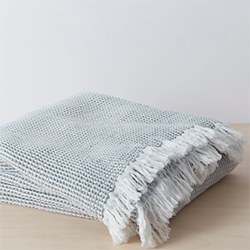 Comfort and style rolled into one, this gorgeous throw will elevate their space while keeping them nice and cozy. Artisan made in Portugal, this beautiful throw blanket features yarn-dyed, stonewashed fabric for an extremely soft, slightly stretchy feel that only gets better with time. A great birthday or Christmas gift idea, Available in both stunning grey and rust color options, the luxurious throw also features subtle woven micro stripes that give it depth and texture.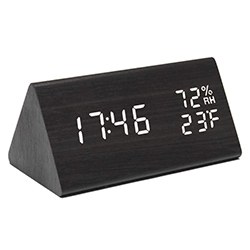 The first step to a healthy morning routine, this minimalistic alarm clock is a great idea for an older adult to help them get up bright and early each day. Featuring five volume levels, three brightness options, and three daily alarm times, the unique wooden clock is also ideal for couples who wake at different hours, and for setting an alert to wake from an afternoon nap.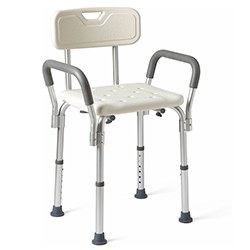 With aging comes many new challenges that a senior citizen must navigate and relearn in order to adjust their old routines. What could potentially lead to stress and anxiety need not be the case, with various support aids available to assist many facets of life. One such aid is this comfortable shower seat for seniors to safely sit while they bathe. The shower chair features padded armrests for comfort and grip, adjustable legs, a backrest for additional support, and can be easily placed within existing showers or bathtubs.
Perfect for towels, robes, and blankets, a bucket style towel warmer thoroughly heats contents inside and out. Large enough to house multiple towels and garments, the Wellur towel warmer offers easy to operate functionality and four timer settings, in fifteen-minute increments.
Another highly practical support aid for an older adult to assist with daily tasks and improve their quality of life is a raised toilet seat. This premium personal care aid presents a durable raised toilet seat with a secure safety frame. The simple yet highly effective device features adjustable height, secure vinyl handgrips, reinforced rubber tips for superior floor traction, and is very easy to clean. Made with medical-grade materials to meet hospital standards, this toilet raiser is a helpful aid for seniors with limited mobility, and those recuperating from a hip fracture or lower body surgery.
From stylish and sustainable kitchen accessories to unique appliances that offer convenience, below you will find the perfect gifts for senior citizens who enjoy food and their time in the kitchen.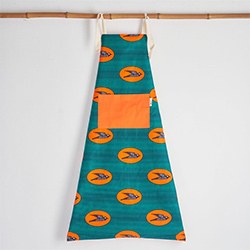 The perfect gift for elderly family and friends who enjoy exploring new recipes is this eye-catching apron! The gorgeous African inspired design presents a vibrant pattern featuring a darting bird on a dark orange and turquoise striped pattern. Fully lined with thick cotton twill, this bespoke apron is sturdy and hardwearing, and includes a matching cotton twill handy pocket for kitchen utensils, notes, or a phone, and is also available in a range of
other unique, attractive patterns
.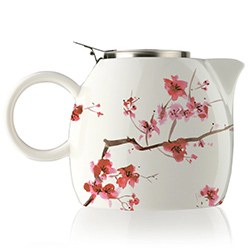 Perfect for a grandparent or elderly parents who enjoy loose leaf tea, this beautiful teapot infuser steeps, pours, and ensures no loose leaves make their way through. Made for teatime with a friend, the Pugg teapot is crafted from premium gloss glazed ceramic, utilizing a stainless steel basket for superior flavor extraction.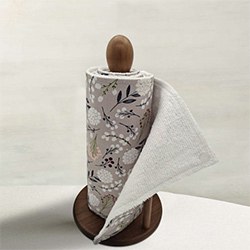 If you're searching for unique eco-conscious and sustainable gifts for seniors, then these reusable towels will certainly capture their interest. These beautiful handmade towels will make a charming addition to any kitchen and are a welcome alternative to disposable paper towels. Featuring a subtle nature-inspired design, these soft cotton-linen towels include button snaps for easy wrapping around a paper towel roll and are also conveniently machine washable.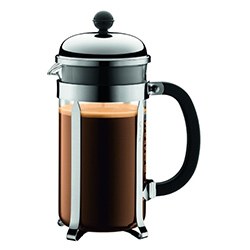 Elegant design meets simple and effortless function, the Bodum Chambord French press produces a pure cup of coffee, rich in flavor and aroma. Perfect for elderly loved ones who love to entertain, the coffee maker brews up to eight cups at a time.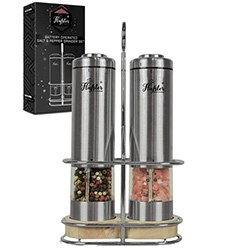 With the stress and energy required to twist regular grinding mills, a useful gift for seniors is a pair of electric salt and pepper grinders which can be operated using one hand. The elegant grinder set is easy to fill, featuring adjustable coarseness, a smart lock, and a built-in light. Finished in a polished stainless steel design, the grinders are packaged with a beautiful wooden base stand for easy carry.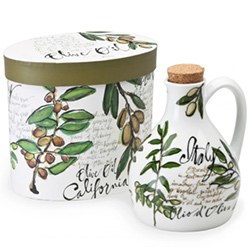 Elderly parents are bound to appreciate this attractive kitchen accessory that will stylishly store their precious olive oil. Crafted from high-quality porcelain, the beautifully designed olive oil bottle presents a bold and vibrant Mediterranean design that will stand out in any household. Featuring a corked closure to keep contents fresh, this charming oil bottle is also conveniently dishwasher safe for easy cleaning.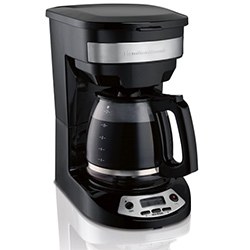 When lattes and cappuccinos are overly fancy, a simple drip filter coffee maker is a great choice for elderly coffee lovers. The Hamilton Beach 12 cup machine features a removable glass carafe, programmable brew settings, and an automatic shutoff just in case. Ideal for ensuring coffee is ready first thing in the morning, the coffee maker is easy to operate and simple to maintain.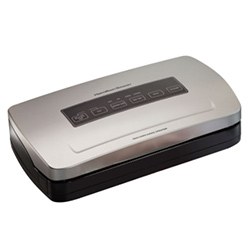 A gift for seniors to preserve their food, this nifty gadget stores rolls, seals contents, and slices bags to a convenient size. In addition to retaining freshness, the Nutrifresh vacuum sealer is great for marinating and protecting content from freezer burn by keeping air from coming into contact with the food.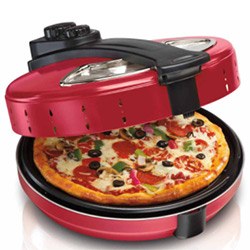 An all-time favorite gift idea, hot and delicious pizza can be cooked to perfection in this easy to operate pizza maker. The rotation function and heat controls ensure a perfect cook every time, meaning no more cold delivery and no more partially cooked mess.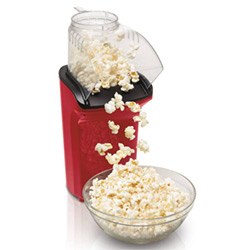 A gift for an older person who loves their movies, this hot air popcorn popper will transform their average Sunday night film into a cinema experience. The Hamilton Beach popper pops 18 cups of crisp, healthy, and delicious popcorn in minutes, utilizing its downward-facing lid to direct kernels into the bowl beneath.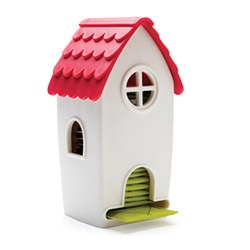 Whether they are expecting company or planning to sip solo, the Tea House tea bag dispenser is ready and waiting. The fun and vibrant teabag dwelling allows a single packet to be pulled from the bottom, while bags are neatly stacked vertically within.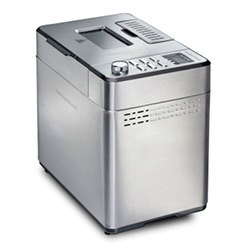 A practical gift for a loved family member, this great appliance will put an end to stale store-bought bread. The premium bread maker effortlessly performs the difficult task of mixing and kneading. Select from three loaf sizes, three crust shades, and watch the entire bread-making process from the viewing window on top.
Searching for more than Gifts For Seniors? Check out some of our other great list for more awesome gift ideas.