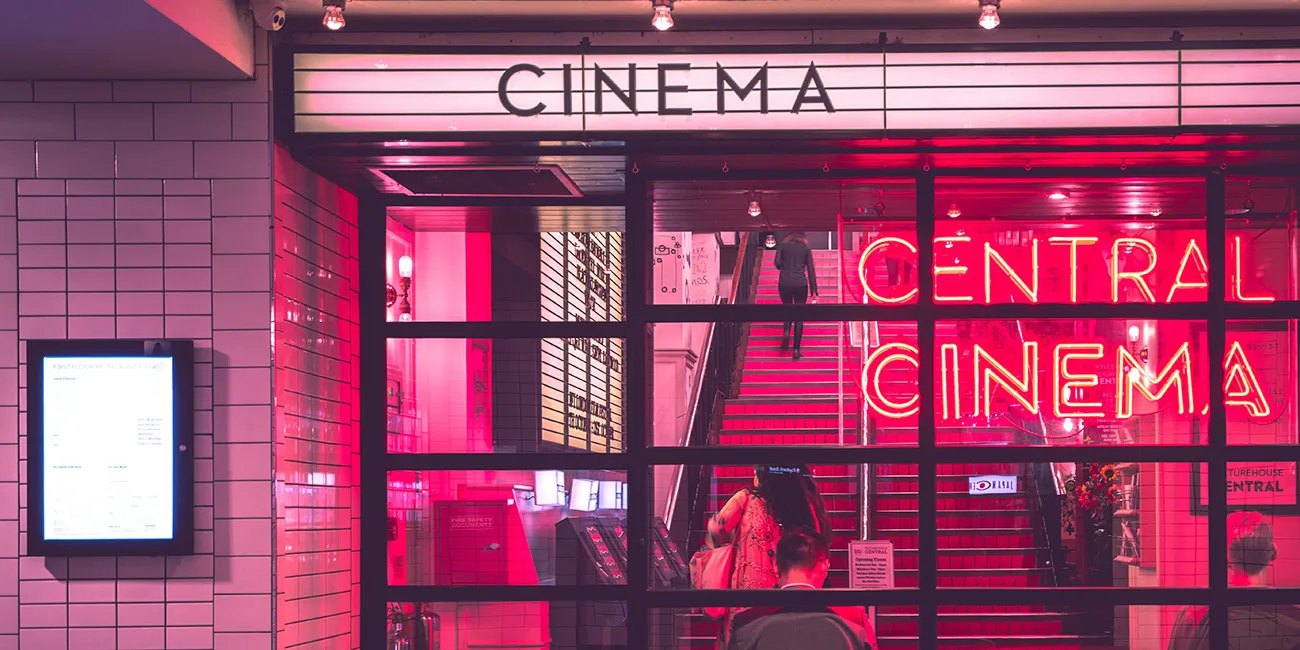 Wini Gifts is supported by our readers. At no additional cost to you, we may earn a small commission from the purchases you make using our links.
Learn more
The most fitting gifts for movie lovers of all genres are those unique film-inspired collectibles and keepsakes for them to display their passion with pride! Of course, cinephiles will also adore any accessories to enhance their viewing experience of this entertaining medium. From one of a kind artwork and decor to eye-catching everyday utilities and the latest tech, we have compiled the ultimate movie lovers wish list inspired by their favorite films, helpfully categorized for your perusal.
Gifts For Movie Lovers: Artwork & Decor
Below you will find some of the best creative gifts for movie fans of all genres! From striking artwork to artistic decor, the following movie lover gifts are bound to excite and enhance their many spaces.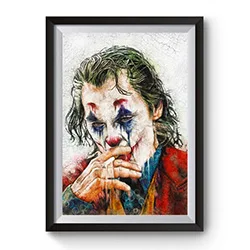 The perfect gift movie fans of the highly acclaimed Joker film are bound to appreciate is this astounding work of art. The striking artwork features Joaquin Phoenix as Joker, recreated in this highly detailed and vivid illustration. The museum-quality giclee print is produced from the highest quality fade-resistant HD pigment inks and will create a striking visual in any room.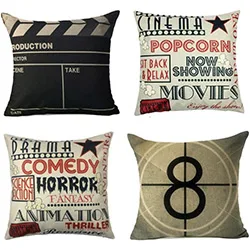 Any movie buff will adore this unique collection of throw pillow covers. Perfect for the lounge, bedroom, or cinema room, the covers present four eye-catching cinema-themed designs which include a director's clapboard, traditional movie countdown reel, and other classic movie slogans and branding. The covers are made from a 100% natural cotton-blend and are conveniently machine washable.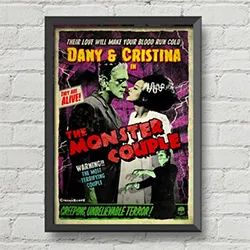 The perfect gifts for movie lovers who are also lovers is this unique custom print! The creative design presents artwork inspired by The Bride of Frankenstein, featuring a vibrant mixed-media vintage style, uniquely personalized with the couple's names. Printed on high-quality 300gsm paper, the artwork is securely packaged and delivered ready for framing and gifting.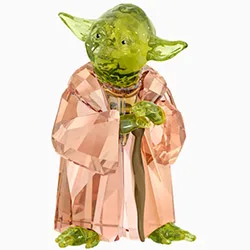 One of the most stunning movie themed gifts for fans of The Saga is this incredible crystal figurine featuring the great Master Yoda. The intricately designed Star Wars figure is crafted with an astonishing 291 facets, elegantly resting on a cane made of metal with brown varnish.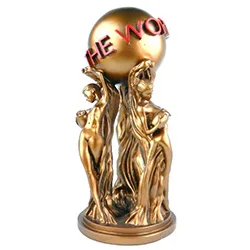 Classic movie lovers and especially Scarface fans are sure to fall in love with this officially licensed "The World is Yours" statue. Standing one foot tall, the striking collectible replica is made from resin, finished in bronze, and is perfect for decorating cinema rooms, desks, and benchtops.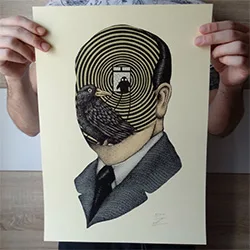 Hitchcock fans will appreciate this creative print honoring the influential filmmaker. Featuring the 'Master of Suspense', the eye-catching artwork presents elements inspired by his movies Vertigo, Rear Window, and The Birds, uniquely encapsulated within the outline of his head. Intricately hand-drawn using a radiograph drawing style and dotting techniques, this striking limited edition print is produced on premium Fabriano Carta Crea paper and shipped in a sturdy mailing tube, ready for framing.
If you're searching for unique decor gifts for movie lovers, you can't go past this fun lightbox. The original Cinema Lightbox presents a sleek LED marquee lightbox for creating personalized illuminated DIY signs. Featuring 100 letters, number, and character tiles, the signage decor piece is both battery and USB powered, and perfect for displaying entertaining and memorable movie quotes and messages.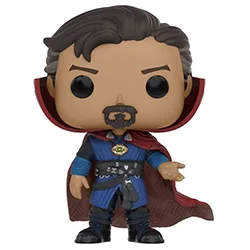 Featuring the neurosurgeon turned Avenger, Funko POP! Bobbleheads are a perfect little gift for those who love comic films. Standing three and a half inches tall, the collectibles are available for film fans featuring countless characters such as
Iron Man
,
Captain America
, and
Thanos
.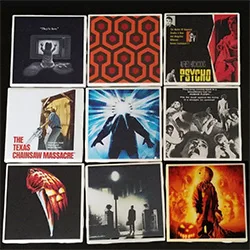 Horror movie fans will be ecstatic to receive this unique set of classic coasters! The handmade ceramic coasters each feature vibrant designs from classic horror films from the 1960s through to the early 80s. Designs include imagery and movie posters from all-time favorites such as Psycho, The Exorcist, and Alien, and are the perfect movie themed gift for the horror-enthusiast on your gift list.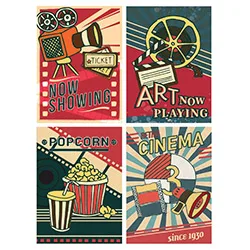 Great as a permanent display for a theatre room or as pop-up decor for movie nights, these vintage posters come in a set of four. Fun and colorful, each poster is matte laminated for durability and printed on 250gsm art paper.
Gifts For Movie Lovers: Literature & Collections
If you're after the best collectible gifts for film buffs, the following options are definitely worth consideration! From captivating box sets to books any cinephile will adore, we are confident the following literature and keepsake gifts will get plenty of good use time and time again.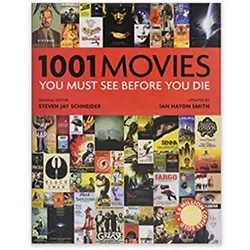 11. 1001 Movies You Must See Before You Die
The ultimate film bible, this brand-new edition of 1001 Movies You Must See Before You Die covers more than a century of movie history for any connoisseur of the medium. The must-have guide contains 1001 films that span the world, including profiles packed with rich details containing plot summaries, production notes, and little-known facts, enough to whet the appetite and entice readers to watch more movies! Another fun and interesting gift is the
100 Movies Bucket List poster
, containing 100 of the best films ever made, presented in a beautiful scratch poster, with each film unveiling a powerful image as the title is scratched off.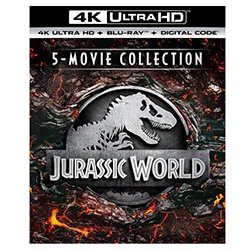 12. Jurassic Park Box Set
Jurassic Park and dinosaur fans alike will be ecstatic to receive this amazing box set! The Jurassic World movie collection contains all 5 epic films from the series including Jurassic Park, The Lost World, Jurassic Park III, Jurassic World, and Fallen Kingdom. The movies feature visually stunning imagery and groundbreaking filmmaking in action-packed adventures that find man up against prehistoric predators in the ultimate battle for survival. Available in Blu-Ray, DVD, and 4K Ultra HD editions, this compilation is without a doubt the ultimate movie lovers gift of one of the biggest movie franchises of all time, 65 million years in the making.
13. Movies (And Other Things)
The ultimate compilation of interesting film facts and trivia, Movies (And Other Things) is an entertaining must-have read for movie lovers of any age. Bestselling author Shea Serrano has expertly combined popular films with his knowledge, wit, and clever writing style to produce a book with funny, and sometimes sad, but altogether very insightful and engaging details. With captivating chapters such as 'Were the Jurassic Park raptors just misunderstood?' and 'Which movie had the more intense opening, Face/Off or Finding Nemo?', this interesting book contains pockets of pop culture that will keep readers hooked until the end.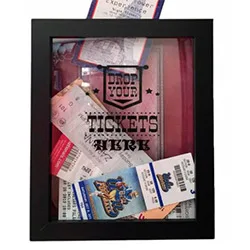 One of the best keepsake gifts for movie lovers is this unique ticket memory box! The eye-catching shadow box has been beautifully designed to replicate a traditional cinema ticket collection box. Cinema lovers who savor each and every film will enjoy taking their saved tickets out of drawers and closets to proudly display them in this delightful memory box. Easy to use and ready for desk or wall-mounted display, the ticket memory box will make a special gift for movie-loving family and friends to relive their special cinema experiences.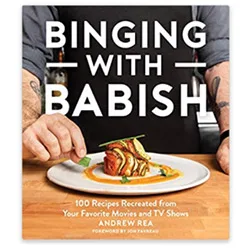 A fun and entertaining gift for movie lovers who also enjoy time in the kitchen is Binging With Babish. Written by acclaimed internet cooking chef Andrew Rea, Binging With Babish contains 100 delicious recipes recreated from a plethora of famous movies and TV shows. Including recipes such as Bubba's shrimp from Forrest Gump, Chateaubriand from The Matrix, and chocolate lava cake from Chef, budding and experienced chefs alike will enjoy reminiscing their favorite films while recreating delectable meals for family and friends.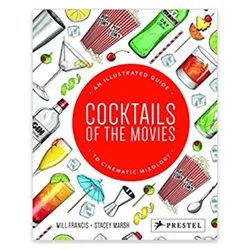 16. Cocktails Of The Movies
One of the best movie themed gifts perfect for movie nights and fun get-togethers is the delightful book Cocktails of the Movies: An Illustrated Guide to Cinematic Mixology. Available in a charming pocket edition, this entertaining book serves up 64 of the greatest cocktails to have featured on film! From Marilyn Monroe's Manhattan in Some Like It Hot to The Dude's White Russian in The Big Lebowski, this original recipe book takes a journey through Hollywood's lifelong love affair with cocktails, celebrating the greatest characters and their iconic drinks through original full-color illustrations and easy to follow recipes.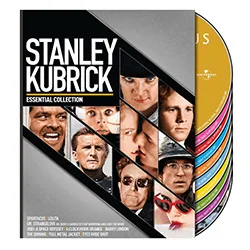 A must-have for Kubrick fans and movie lovers alike is this essential box set compilation of the best Stanley Kubrick films. The collection includes 9 groundbreaking Kubrick movies including Spartacus, Lolita, Dr. Strangelove, Odyssey, A Clockwork Orange, Barry Lyndon, The Shining, Full Metal Jacket, and Eyes Wide Shut. Available in both Blu-Ray and DVD formats, this amazing compilation also includes a special bonus disc; Stanley Kubrick: A Life In Pictures, containing a narrated profile of the prolific filmmaker, including spellbinding special features on select titles.
Gifts For Movie Lovers: Fun
What better gift ideas for movie lovers than those fun games and activities that creatively fuse their love of movies?! From unique board games to movie-inspired LEGO architecture, the following gifts will provide engaging entertainment for your film-obsessed family and friends.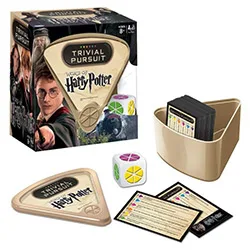 Is your friend or loved one always bragging about their superior Harry Potter knowledge? The portable Trivial Pursuit trivia game is perfect for game nights, casual get-togethers, and even trips away. The fun game is simple and straightforward, the first person to answer twelve questions correctly wins.
The perfect go-to alternative for a non-movie night get together is the Cinephile card game. The card-based party game presents a well-crafted mix of sleek design, pop-culture, and film to create an addictive group game with a variety of difficulty levels, making it perfect for film buffs and casual movie-goers alike.
A perfect gift for movie lovers who also enjoy a game of Monopoly, this classic board game offers a unique spin on the traditional version. The Avengers edition is packed with heroes, featuring Thor, Black Widow, Ant Man, and more. Rather than houses and hotels, this version contains bases and headquarters. Where Chance and Community used to lay, Infinity Gauntlet and Stark Industries cards come into play. If the intended recipient is not a fan of Marvel films, titles such as
Ghostbusters
,
Star Wars
and
Lord Of The Rings
are great alternatives.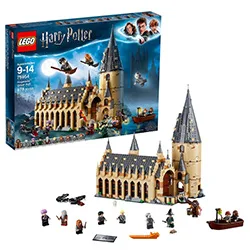 For Harry Potter fans young and old, the Hogwarts Great Hall LEGO set is perfect for both children and parents you know will have fun building with young ones. The amazing 878 piece set features the moving staircase, giant serpent, and ten figures for a little roleplay.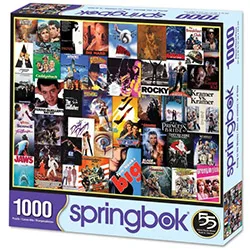 A design showcasing over forty movie classics, this one-thousand piece puzzle is a challenge any movie lover can enjoy. Made from recycled materials and non-toxic inks, the cinema-themed jigsaw features thick pieces that securely snap into place.
Gifts For Movie Lovers: Utility
It's those film-inspired practical gadgets and accessories that will make the perfect movie gift for your cinephile family and friends. From unique pieces for the home or office to a striking beach towel bound to turn heads, below you will find the best utilities movie lovers will adore.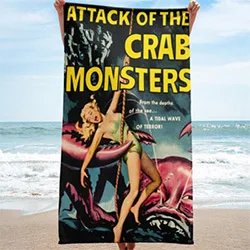 Movie lovers who appreciate old school horror films will appreciate this unique beach towel. The vintage design displays movie artwork from the 1957 sci-fi horror film Attack of the Crab Monsters. Featuring a vibrant full-color print one side, and absorbent terry fabric on reverse, the spooky classic design is bound to stand out from the rest of their towel collection.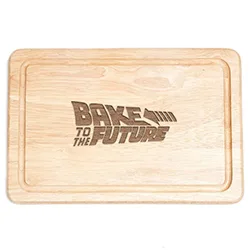 One of those highly fitting gifts for movie lovers who are fans of the Back To The Future Series is this novel chopping board. The perfect gift for baking enthusiasts and film lovers alike, this amusing chopping board displays the wording Bake To The Future, a clever spin using branding from the film. Featuring precise engraving on a high-quality wooden board, the delightful board is a unique and thoughtful gift for fans that is sure to get plenty of good use.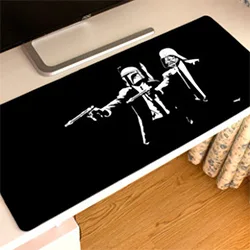 The ultimate gift for movie lovers and gaming enthusiasts alike is this amusing mousepad. The unique artwork creatively fuses two classic films, Star Wars and Pulp Fiction, to create a hilarious one-of-a-kind design. Available in 3 sizing options, the 3mm professional gaming mouse pad is thick, comfortable and features a waterproof top and secure anti-slip rubber backing.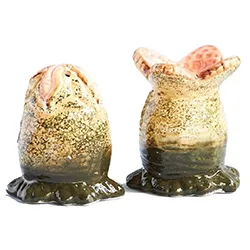 26. Salt & Pepper Shakers
Perfect for movie-obsessed friends and loved ones who are into strange items, this salt and pepper shaker set is sure to spark some interesting conversations around the dinner table. While the Alien Xenomorph Egg Shakers can be used to add flavor to meals, they will also feel right at home on display as a collectible. The detailed ceramic shakers feature quality detailing and come in closed and hatched designs.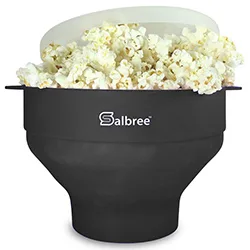 If you're after movie themed gifts to rediscover the joy of traditional cinema, you can't go past a fun popcorn maker! Available in 18 delightful colors, this durable and convenient microwave popcorn popper is so easy to use, featuring special handles to easily remove from the microwave and a collapsible space-saving design for handy storage.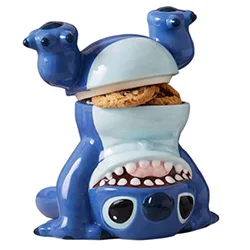 A Perfect Christmas & birthday gift idea for the avid cartoon lover, this handy pantry storage will likely make its way out for display. The officially licensed ceramic cookie jar features the mischievous Stitch doing a handstand, daring you to peek inside.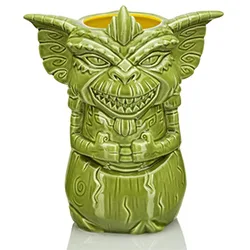 A cool gift for movie lovers who enjoy refreshing beverages and nerdy collectibles, a movie themed Geeki Tikis mug is a unique surprise. Featuring the primary antagonist Stripe from the 1984 classic Gremlins, the mug holds 23oz and is dishwasher safe. The playful Geeki Tikis collection also features the
Ghostface
from Scream,
Michael Myers
from Halloween, and
Wicket
from the Star Wars Franchise.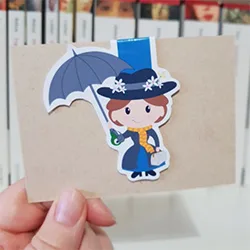 This charming bookmark is perfect for bookworms who are fans of the 1964 musical Mary Poppins. The double-sided magnetic bookmark features an adorable illustration of an animated Mary Poppins. Made from quality 240gsm photo paper with a glossy finish, this cheery bookmark will keep movie lovers in good company whilst they read the day away.
Gifts For Movie Lovers: Personal
From amusing attire to unique accessories, the following section contains the best movie related gifts of a personal nature, ensuring film lovers can sport their passion with pride.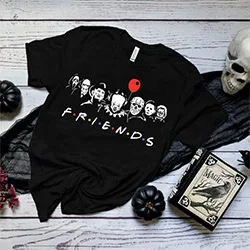 Horror fans will be thrilled with this unique T-Shirt featuring iconic characters from popular horror films. Available in a variety of sizing and color options, the bold artwork cleverly fuses the five iconic horror characters with the popular Friends TV series in a one of a kind design.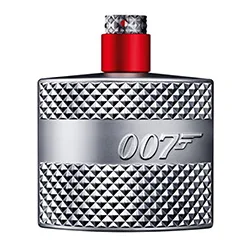 The 007 movie themed gift is perfect for a mature gentleman with a passion for the 007 series. The James Bond Quantum fragrance presents an alluring scent possessing a blend of juniper berry, bergamot, sandalwood, leather, and violet leaf, and is presented in a bold and stylishly masculine designed bottle and packaging.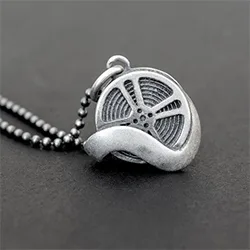 One of the more unique and endearing gifts for movie lovers is this bold cinema-inspired necklace. The striking necklace features a detailed traditional film reel pendant presented on a choice of a sterling silver rolo chain, silver ball chain, or black eco-leather cord, and is available in various lengths to suit.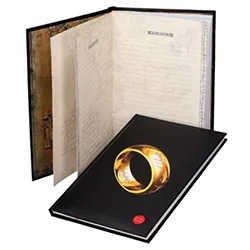 Lord of the Rings fans will be delighted to receive this amazing movie inspired notebook to jot down their thoughts and inspirations. The One Ring notebook is a unique hardcover journal presenting bold cover artwork featuring The Ring, which even lights up and glows with the press of a button!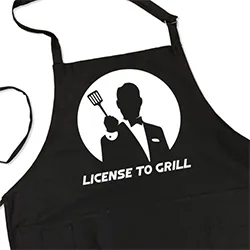 A fitting accessory for gentlemen who enjoy a good BBQ and chefs alike is this amusing apron! Inspired by the James Bond film series, the charming apron presents a bold design featuring the phrase A Licence To Grill with none other than 007 himself holding a spatula and ready for action.
One of those charming gifts for movie lovers and Tim Burton fans are these gorgeous Nightmare Before Christmas socks. The gift set contains 5 pairs of no show socks available in an assortment of movie-inspired prints and colors featuring Jack Skellington, Sally, Oogie Boogie, and other characters from the classic animation.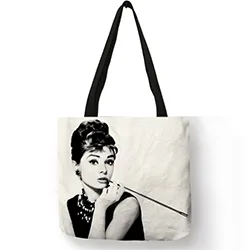 A delightful accessory for movie fans of the always stylish Audrey Hepburn is this fashionable tote. Made from durable and eco-friendly linen, the unique tote bag features the iconic Audrey Hepburn from the film Breakfast At Tiffany's and is perfect for shopping and storage of books and other sundries.
A cool patch that combines Fallout 4's Vault boy with the infamous John Wick, this creative mash-up presents a smiling assassin. The 3D patch features hooked backing and a matching loop piece so it can be easily attached for display.
Gifts For Movie Lovers: Gadgets & Electronics
From a beautiful antique popcorn machine to the latest electronics, the below section contains the ultimate gifts for film lovers to amplify their cinematic experience.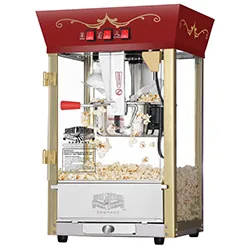 39. Antique Popcorn Machine
For those serious about their home movie experience, this antique-style popcorn machine creates a theatre experience from the comfort of home. When a microwave popping bowl and regular popcorn maker just won't suffice, the Great Northern Red Matinee steps in to pop large volumes the entire family can enjoy. Producing hot, crisp, and tasty popcorn in three-gallon batches, the machine features a tempered glass design, three positional controls, and has a classic cart option for housing and display.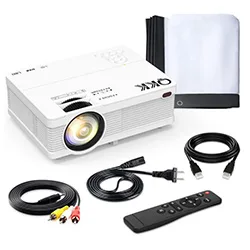 One of the most applicable gifts for movie lovers is undoubtedly a movie projector, transporting the cinema experience into their home. This wonderful mini projector is perfect for backyard sessions, late-night movie nights, and even screenings while camping in the wilderness. Featuring crisp and clear picture quality, the movie projector is compatible with a range of popular devices including media players, tablets, gaming consoles, and computers.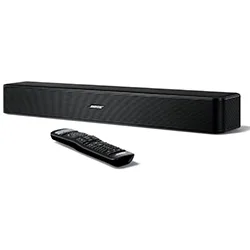 We all know large screens and picture definition add to the cinema experience, what is often overlooked is quality sound. The Bose Solo 5 soundbar system is a significant step up from generic TV audio, providing crisp and clear voices, effects, and music. The speaker offers Bluetooth connectivity and voice enhancement functionality, ensuring each word is delivered at optimal levels.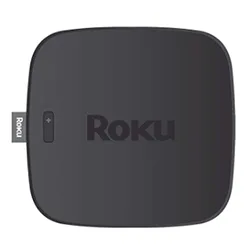 When limited smart functionality of TV's and gaming consoles makes streaming movies a frustrating experience, the Roku Ultra streaming media player steps in to fill the void. Roku's operating system offers premium functionality and a detailed search feature, providing a detailed summary of available options. For example, if you were interested in Tom Hanks movies, you can say "show me Tom Hanks movies" and the system will provide a list of titles, which platforms feature the film, and how much the film will cost. The device itself features jaw-dropping picture quality, strong connectivity, and a remote call button positioned on top. Because the remote operates via Bluetooth, the Roku streaming device can be positioned out of sight leaving your display looking clean and clear of distractions. When it comes to connecting the media player, the device comes equipped with a HDMI output and an Ethernet port, perfect for streaming wired 4K video from a home media server. Finally, the Ruko Ultra includes a Micro SD card slot for app storage, offering an onboard alternative to cloud storage.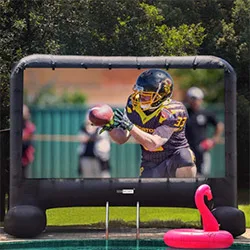 43. Inflatable Movie Screen
The final gift for movie lovers makes every pool party, camping trip, or backyard BBQ an exciting drive-in like experience. This enormous inflatable screen is a perfect companion to a home projector providing up to twenty feet of surface area and adding a fun utility to their movie arsenal. Weather-resistant and easy to inflate, the blow-up projector screen includes a free-standing mount and a removable screen surface for easy maintenance.
Searching for more than Captivating Gifts For Movie Lover? Check out some of our other great list for more awesome gift ideas.