Wini Gifts is supported by our readers. At no additional cost to you, we may earn a small commission from the purchases you make using our links.
Learn more
Gifts For Medical Students
Of course, you're after the most practical and useful gifts for medical students that you know they'll get good use of, but there are also plenty of other great gifting options for those about to embark on a medical profession. So we have put together this handy gift guide containing not only study-appropriate gifts for med students and graduates but also the most thoughtful and meaningful gifts we know they'll adore and appreciate. Whether it's the best learning resources and study aids, lighthearted medical-themed utilities and accessories, or unique tools for much-needed rest and relaxation, all gifts are helpfully categorized so you can select a fitting present for that aspiring doctor in your life.
Below you will find a creative selection of gifts for med students for display, use, and entertainment. From beautiful and practical accessories to stunning artwork and decor, there are plenty of unique medical-inspired gifts for every type of medical student.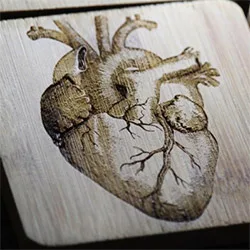 Eye-catching and practical, these stunning medical-themed coasters are a great gift to liven up their living space. Perfect for students studying cardiology or those about to become practicing cardiologists, the set of 6 coasters features beautifully designed custom laser engraving on each bamboo coaster. Presenting a unique series of creatively and intricately detailed anatomy illustrations, these custom vintage-style coasters are available in both square and rounded designs and are sure to impress.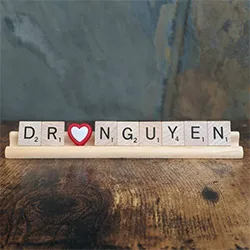 One of those highly simple, yet wonderful gifts for aspiring doctors is this unique scrabble tile. A very special gift for a doctor or medical student soon to become one, the custom scrabble tile can be truly personalized for your desired recipient. The tile holder proudly presents their title spelled out in a mix of new and vintage scrabble tiles, including a charming medical inspired embellishment of your choice.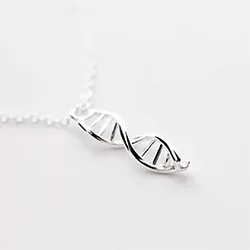 A very thoughtful gift for medical and science students alike is this beautiful DNA pendant. The striking necklace presents a unique piece of jewelry that will be proudly worn by its recipient. Made from solid 925 sterling silver, this creative pendant has been designed in the shape of a double helix DNA, the molecule composed of two polynucleotide chains that gracefully coil around one another to form an all-powerful double helix.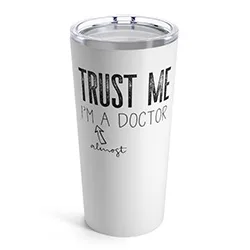 If laughter is the best medicine, then coffee comes a close second, and the following gift idea creatively combines the two. One of the funniest gifts for medical students, this stainless steel travel mug is vacuum insulated for heat retention, while its 20oz capacity is built for a large dose of caffeine. The clear plastic lid alerts the future doctor when their cup is running dry, while those around will have a good chuckle at the phrase "Trust me, I'm almost a doctor" scribbled in the front.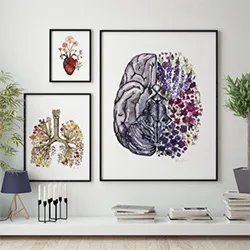 One of the most impressive gifts for those in or about to embark on their journey within the medical field is this stunning art print. The highly talented artist uniquely captures various anatomy, medical apparatus, and accessories, creatively fusing many objects with beautiful blooming florals. The perfect piece for a medical student, or soon to be neurosurgeon or neurologist, this particular watercolor painting titled 'Brain In Bloom' features a very beautiful and unique dissection of a brain and is printed on heavyweight museum-quality paper available in a variety of sizing options to suit.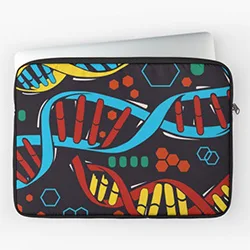 Vibrant, fun, and rooted in science, laptop sleeves are a great gift idea for transporting a med school student's most valuable device. The sleeve itself is padded with foam, preventing their laptop from being scratched while carried. A colorful DNA design adorns the front of the sleeve, which is available to store 12, 13, and 15-inch laptops. If you love this cool design, additional items such as a
T-shirt
and
tote bag
are great companions.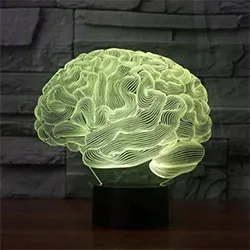 What better way for your hard-working medical student to set the mood each evening, than with a human organ that illuminates their room?! The cerebral 3D lamp produces a detailed 3D effect, using a flat acrylic plane attached to a light base. At the base they will find a control panel, allowing the neon effect to be set to seven different colors. While this brain anatomy lamp is a great idea, alternative designs include a
DNA helix
and a detailed
heart
.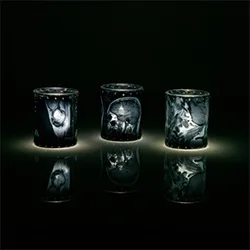 Quirky and eye-catching, these special tea light votives will add a creative touch to any living space. The set of 3 tea light glass lanterns are a highly unique gift that any medical student will appreciate. Each individually handmade, the votives feature original bright glass carefully wrapped with X-ray film. The decorative utility creates a beautiful luminous effect when in use, bringing to life the subject of radiography.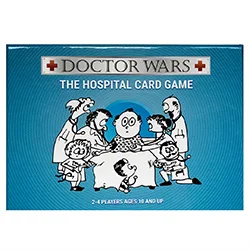 Doctor Wars Hospital is a lighthearted and funny gift that adults and young ones alike will enjoy playing. In this hospital-themed card game, players vie to collect points as they treat patients and discharge them from the hospital. Featuring a collective of hilarious characters such as 'Dr. Oops' the surgeon, 'Dr. Bleauphardt' the gastroenterologist, and 'Dr. Thinky' the neurologist, the new and updated game is filled with wild cures and surprise twists and turns, including the nefarious Grim Reaper.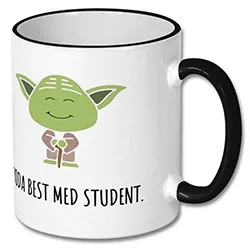 Funny and practical, this coffee mug is about to become their best friend, they just don't know it yet. Every student attending med school is destined for some long nights and early mornings, where a dose of caffeine is simply a must. Why not provide them, or the
soon to be graduate
, with a humorous reminder that they are the greatest medical student or doctor with each and every sip.
If you're searching for gift ideas for medical students to aid their many study sessions, the following section has you covered. From useful learning resources to one of a kind stationery and study tools, these helpful and unique gifts will get plenty of good use and be very much appreciated.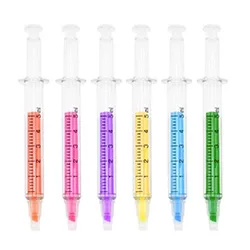 11. Syringe Highlighter Pens
A bright and funny gift idea made to inject a dose of color onto their page, highlighting important passages will make them feel like a seasoned medical professional. The set of syringe highlighters come in a pack of twelve, containing all the colors they need to identify and differentiate important text. Alternatively, these novelty
bone shaped ballpoint pens
are an equally amusing stationery piece they are sure to get a kick out of.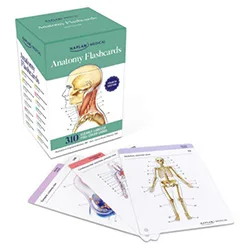 Some of the best gifts for medical school students are those which facilitate their learning. A very useful study aid, these anatomy flashcards are designed to help students master the structures and systems of the human body. The set includes 300 durable, laminated flashcards in full-color, each featuring detailed and precise illustrations. The reverse of each card presents in-depth anatomical descriptions, while each card is also tab-cut and color-coded to easily identify topics at a glance.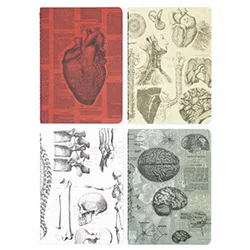 The perfect necessity during their medical education, a set of notebooks will always come in handy during and between classes. These unique pocket notebooks include four different medical-inspired vintage-style covers featuring detailed skeletal, brain, and heart anatomy illustrations. Fitting comfortably in one hand or a back pocket, these delightful books are ideal for taking notes during rotations, keeping track of assignments, or recording data in the field.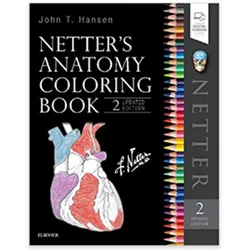 14. Anatomy Coloring Book
One of the best gifts for aspiring doctors, this human anatomy coloring book is the perfect learning tool with an element of fun! Medical students will learn and master anatomy with ease, as they trace arteries, veins, and nerves through their courses. This amazing book features outlines of anatomical illustrations in multiple views, magnifications, and dissection layers, all accompanied by high-yield information to reinforce visual recognition and provide context. This artistic medical learning tool is a wonderful resource enabling students to master challenging structures through visual learning.
While some study projects will require a laptop or desktop, others will rely heavily on books and reading materials. For students who prefer to read in digital format, a Kindle Paperwhite reduces the eye strain a student might get when reading from a computer monitor. Free from glare, the device reads like paper in bright sunshine with the benefit of adjustable lighting and zoom, something a book can't do.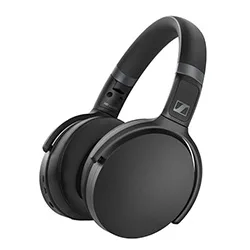 A practical gift for the future doctor who needs audio on the go, a quality pair of headphones blocks out the surrounding sound, allowing them to focus on their desired soundtrack. Sennheisers 450BT active noise-canceling headphones are just what the doctor ordered, improving study from home and while they travel. With the increasing reliance on audio lectures, med school students will be better equipped to revisit old teachings and prepare for exams.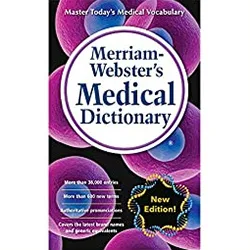 Every med student needs to get familiar with medical definitions and lingo, and how else will they find a trusted and precise meaning of words such as dehiscence and fibronectin? Merriam-Webster's Medical Dictionary contains over 39,000 entries, covering the most common terms a person in the medical field will use.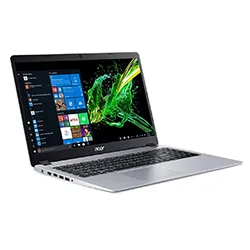 Because there is no item more important than a laptop when it comes to attending lectures, class, and study. The Acer Aspire 5 offers a perfect balance of power, durability, and cost, arriving bundled with Windows 10 for immediate use out of the box. The laptop features fast WiFi connectivity, 4GB of memory, and 128GB SSD which provides all the space they require for vital apps and important documents.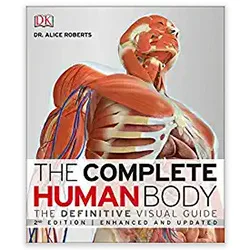 Long before wearing their professional white coat, one must first understand the physiology and anatomy of the human body. One of the most useful gifts for medical students, The Complete Human Body anatomy book makes the arduous process much quicker. Between its covers, med and pre med students alike will find detailed text and three-dimensional imagery covering the most important functions they need to grasp.
After countless years of hard work and sacrifice, they are finally ready to enter the medical field! To congratulate and honor their success, a special gift is in order, which is why the below section contains a hand-picked selection of the best graduation gifts for medical students. From a very unique personalized portrait to some humorous novelty pencils, the new soon to be medical resident is bound to feel all their hard work and dedication hasn't gone unnoticed.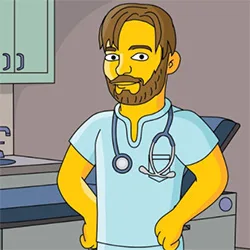 20. Personalized Portrait
A wonderful medical school graduation gift they will proudly display in their home or office is this unique and witty work of art. If they are a fan of the famous yellow sitcom or have a good sense of humor, this personalized gift presents an amusing self-portrait of your recipient, stylized as an iconic cartoon character! The creative illustration can be designed in front of a variety of medical scene backgrounds, with artwork created from a single photograph and delivered as a high-quality digital file for versatility of use on a medium of your choice.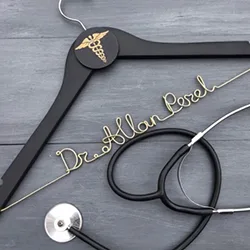 Because every practicing physician needs a place to hang their lab coat, this keepsake is destined to support only their most important garments. The personalized hanger offers two levels of customization, up to eighteen character names crafted in wire, and a badge matching their chosen field.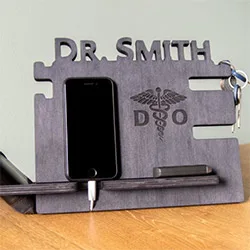 A perfect gift for medical school graduates to proudly display their new title, this personalized charging station is both a keepsake and utility. Storing all of their valuables in one place, the unique dock contains a wallet slot, key notches, watch rails, and a shelf for storing sunglasses and charging their phone. The graduate's name and engraved logo are customizable, while a choice of four different stunning wood grains are also available.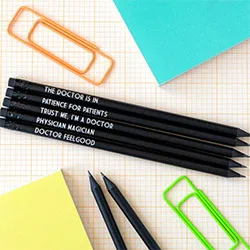 Simple and charming, these novelty pencils are a great gift for anyone about to graduate with a degree in medicine. The stationery set presents a collection of 5 HB #2 matte black pencils, each printed with amusing doctor puns. Hilarious puns include Doctor Feelgood, The Doctor Is In, Trust Me I'm A Doctor, Patience for Patience, and Physician Magician. Made from the finest quality wood, phrases are beautifully hand foiled in silver foil, each with a matching colored eraser.
Serving a useful purpose, the following gifts for medical students contain a selection of hand-picked utilities that we know they will appreciate. Whether it's a durable and versatile backpack for those long days away from home, or useful medical gear and accessories, you are bound to come across a gift below that is either wanted or very much needed.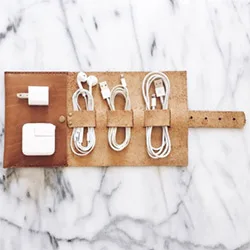 A perfect gift for a messy med student whose cables are always tangled, this elegant cord roll organizes and protects both cables and chargers. Handmade from premium leather, the compact roll holds two chargers and three cables and even comes with a personalized monogram option.
Helping facilitate healthy food choices, a porter lunch box ensures students can take their own food to school. Separating meals into three compartments, the Japanese Bento inspired lunch box securely seals all contents, allowing for easy portability and backpack storage. Also, since they are not quite earning the big bucks yet, prepping their own food each day will help stretch their student budget.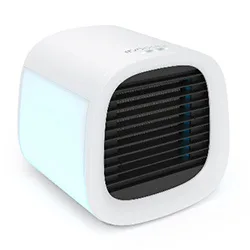 A great gift idea when there's no air conditioning and a basic fan simply won't suffice, Evapolar's EvaChill steps in to control the climate. The charming portable air cooler is perfect for stuffy rooms and overwhelming temperatures that detract from study. Ultra-quiet and easy to operate, the handy gadget chills, humidifies, and purifies, using only 7.5W of power.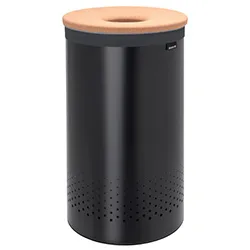 For the medical student who could use a helping hand keeping the place tidy, an elegant laundry basket ensures dirty clothes don't end up on the floor. The sleek black bin can store 16 gallons of laundry, featuring ventilation holes and a cork lid that works well as an accent.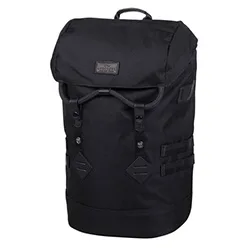 A highly practical gift for students and professionals alike is a stylish, versatile backpack. This dual-color large capacity backpack provides quick and easy access to large items through a generous main compartment, while also providing space for smaller items in the inner pockets. The backpack includes a 5-inch laptop compartment, water bottle compartment, and also features additional straps on both sides for carrying excess gear that can be cinched tight.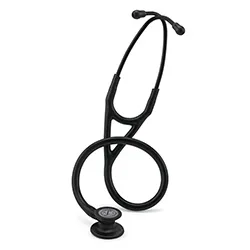 One of the best gifts for medical students or a soon to be physician, a stethoscope allows the future doctor to check blood pressure and listen to the workings of internal organs. Renowned for quality, the Littmann Cardiology IV series stethoscopes are ideal for learning in addition to using in challenging environments such as ICU and emergency departments. The essential medical item features a large chest piece, ergonomic construction, and a variety of aesthetic colors and finishes.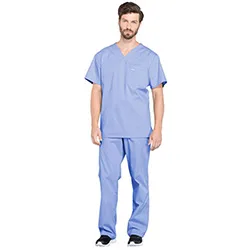 When professional workwear is a must, the Cherokee range of medical gear is what students, interns, and doctors need and want to be working in. These premium men's scrubs present a flattering fit and a professional yet stylish look for comfortable, everyday wear. The 2 piece set features a V-Neck top with a handy front pocket, and smart tapered leg pants with a functional drawstring, elasticized waistband, zippered fly, and button closure, including multiple functional pockets, ensuring everything they need to efficiently perform tasks at hand are right at their fingertips. For ladies, these stylish
women's mock wrap style medical scrubs
are the perfect work attire for all-day comfort and are also available in a variety of colors and sizes.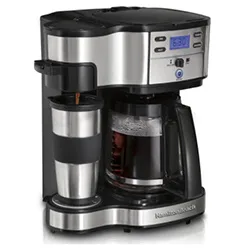 Not quite the fountain of youth, this fountain of continuous caffeine ensures their coffee mug is topped up when they need a boost. The Hamilton Beach two way coffee machine allows students to conveniently place a tumbler under one side for a single cup or brew a large batch in the carafe.
32. Diagnostic Reflex Percussion Kit
A gift students can use on a real patient after receiving a medical education, this kit contains the tools needed to perform physical reflex tests and neurological assessments. Safely packed away in a sleek black zipper case, the set includes a percussion hammer, eye chart, measuring tape, bandage scissors, pupil gauge, penlight, and a pair of tuning forks.
When living in shared accommodation, ensuring there's a secure place to store precious personal belongings is extremely important. Whether med students are living with a roommate or in grad housing with private rooms, a safe will protect contents from sneaky thieves looking to pocket cash and jewelry. This electronic safe features a solid steel construction, digital key inputs, and an alarm that sounds after three failed entry attempts.
The most precious gifts for med students are sleep and more sleep! While plenty of shut-eye isn't always possible with such a heavy workload, some of the most thoughtful presents you can gift hard-working medical students are those that focus on their health and wellbeing. From the best sleep aids to utilities and accessories focussed on wellness and comfort, the following gifts of rest and relaxation will be warmly welcomed by med school students and professionals alike.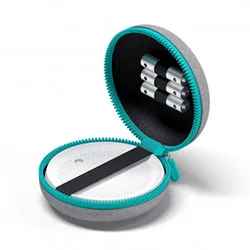 Pressure and increased stress levels coupled with long nights in front of a screen are sure to have an impact on restful sleep. If the budding medical professional has complained about being wired when going to bed, the Dodow sleep machine can help. Backed by
scientific data
, the device helps stimulate the relaxation response, combining concentration, slow breathing, and behavioural cognitive therapy.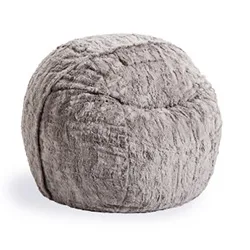 Some of the most creative gifts for medical students have nothing to do with their field of study, instead, they are intended for making life a little easier. The Lovesac Citysac is a gigantic bean bag filled with premium shredded durafoam, guaranteed to last a lifetime. A perfect piece of furniture to promote comfortable reading and napping, the Lovesac will make med school students feel right at home.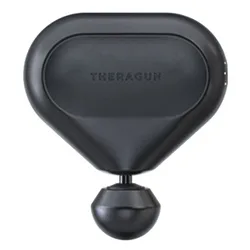 Addressing a part of personal health care that can fly under the radar, a mini massager delivers deep muscle treatment, naturally relieving tightness and aches. Easily slotting into a backpack, the Theragun Mini offers a combination of power and portability they won't find elsewhere. The device has three speeds, an ergonomic grip, and a battery that provides 150 minutes of powerful and relaxing massage.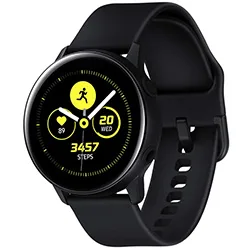 The smartest gift any med student could ask for, Samsung's Galaxy Watch Active is the health guru that guides them until they themselves become the guru. With a slew of functions you would expect from a smartwatch, this device offers a cool sporty aesthetic, with four base color options to suit men and women alike. The stress management meter detects abnormal heart rates, while its sleep tracking capability ensures they are getting sufficient rest.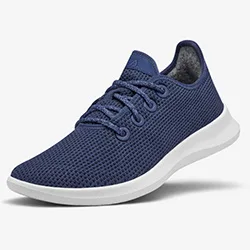 A useful gift for anyone who spends long periods on their feet, the Allbirds Tree Dashers are perfect for work and play. The sneakers are made using renewable materials, featuring a knitted tree upper and a flexible midsole that conforms to movements. Sure, these won't technically help them become a better doctor, but at least they'll be comfortable while they strive.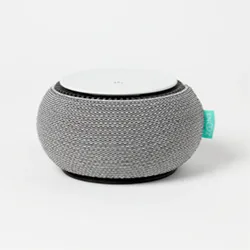 Ideal for relaxation, sleep, and study, a white noise machine blocks out unwanted noise from busy streets, noisy neighbors, and inconsiderate housemates. The Snooz sound machine is a major step up from a generic white noise track played by a smartphone or smart device. This little gadget has its own built-in fan which makes a relaxing whirring sound that can be adjusted for the perfect tone and volume.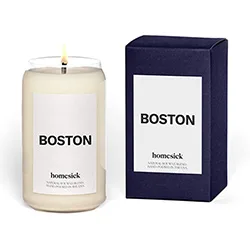 The perfect gift for a med student missing family and loved ones, the
Homesick range of soy candles
are a comforting reminder of home. Cities, states, and countries are encapsulated in a modern glass jar, gently burning ingredients specific to each region. Filling their residence with familiar scents and a calming ambiance is sure to ease any anxiety and stress relating to study and distance.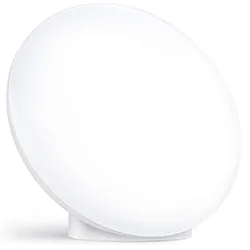 You know your future doctor is under a ton of pressure to meet deadlines and due dates, staying up late to study and waking early to prepare. Long durations spent indoors in front of screens and books means less natural light and a lingering feeling of fatigue and murkiness. A light therapy lamp helps boost energy and mood by delivering bright white light while they work away indoors.
Both a beautiful and functional addition to their room or living space, this unique diffuser will bring life and a breath of fresh air into their environment. The diffuser is the perfect hub for essential oils, spreading scents far and wide with four hours of continuous runtime and a handy automatic shutoff. Whether it's a little peppermint or lemon to sharpen focus during study sessions, or lavender and patchouli for blissful rest, this gorgeous modern and minimalist diffuser will help create a sense of calm while doubling as a stunning decorative piece.
Searching for more than Gifts For Medical Students Check out some of our other great list for more awesome gift ideas.