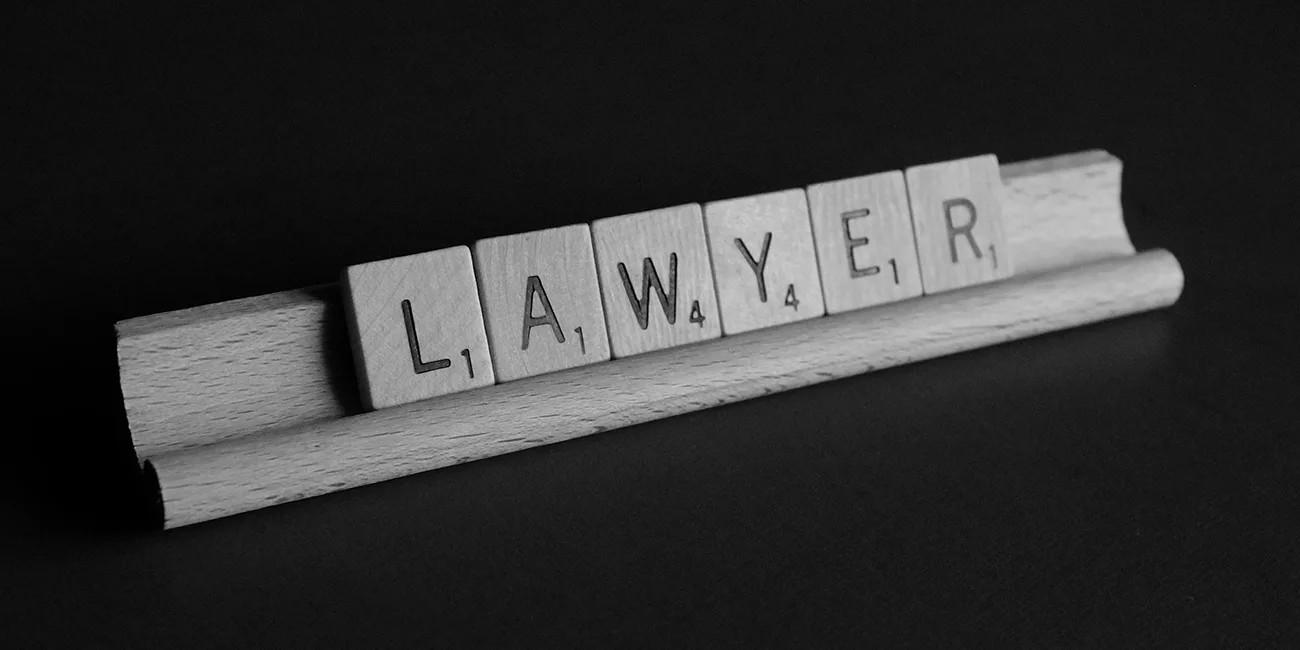 Wini Gifts is supported by our readers. At no additional cost to you, we may earn a small commission from the purchases you make using our links.
Learn more
We have put together a list of the most fitting and thoughtful gifts for lawyers that are bound to put a smile on their face. For some reason, lawyers have a reputation of being hard to buy for, however, this isn't the case.. if you select the right gift! Whether it's stylish utilities to meet their daily needs, beautiful eye-catching decor, or witty accessories to amuse, we have compiled a list of only the very best lawyer gifts, helpfully categorized to make sure you are victorious in finding the perfect gift!
Gifts For Lawyers: Utility
From sophisticated luggage and business card holders that will stand out from the crowd to handy everyday necessities, you can be sure the lawyer in your life will appreciate the following gifts for the office, home, or whilst on the go.
Starting our list off with professional gifts for lawyers is this stunning folio case, perfect for daily meetings. Effortlessly combining aesthetics and practicality, the Elvis & Kresse laptop case epitomizes modern luxury with a sustainable focus. Expertly designed from rescued Burberry leather off-cuts and signature decommissioned fire-house, the folio case features an additional layer of closed-cell foam, with an internal pocket and lining made from failed parachute silk panels. Handmade with beautiful bound edges and finished with an embossed signature Elvis & Kresse logo, this elegant folio case is available in various stylish leather colors.
If you're after personalized gifts for lawyers that exude elegance and style, this unique business card holder is sure to make a lasting impression. The striking holder features a sleek minimalist flip lighter design that will neatly accommodate business cards or can also be used as an anti-RFID wallet or card holder. Blending metal craftsmanship and contemporary design, this refined card holder is available in matt black and striking gold or silver finishes with the option to personalize with their name or initials. For an equally stylish card holder with an alternative finish, this alluring
black Saffiano leather holder
features exquisite metallic hot-stamping of their initials and is presented in beautiful packaging, ready for gifting.
One of the more traditional and sophisticated gifts for lawyers that will be put to good use is a quality pen. Established in 1888, Parker pens are renowned for their premium quality and reliability, which is just what every great lawyer needs. This personalized Parker IM matt blue fountain pen will make a beautiful and thoughtful gift. The pen features a sleek blue lacquered metal barrel which gives the pen a luxurious weighty feel, and includes classy chrome-colored trims, the classic Parker arrow pocket clip, and is aptly presented with their name, initials, or a date engraved in a choice of 8 elegant typefaces.
If you're after unique scales of justice gifts this one of a kind notebook is bound to stand out. Lawyers can never have too many workbooks! This fitting notebook presents a striking cover design displaying a blueprint patent for the iconic weighing scales. Featuring 120 internal ruled or graph pages, the spiral notebook also contains a handy document pocket inside the back cover to store small loose receipts or papers.
Topping our list of professional gifts for lawyers is another stand-out mention from luxury brand Elvis & Kresse. This unique and sophisticated satchel briefcase is the perfect companion for him to safely transport legal documents to and from the courtroom or client meetings. Handmade with hand-painted and bound edges, the Compact Briefcase presents a one of a kind briefcase uniquely crafted from genuine decommissioned fire-hose with the lining made from reclaimed military-grade parachute silk. The briefcase features a classic shape, generous enough to fit a 14-inch laptop, with both an internal zip pocket and a padded full-width open pocket for a tablet. Finished with an etched signature Elvis & Kresse logo, this stylish accessory can be carried by hand and also comes with a detachable strap to be comfortably worn off the shoulder.
Ideally following suit with yet another one of those unique gifts for lawyers is this elegant briefcase just for her. In the drab world of nondescript business bags for lawyers, the Fire & Hide Compact Briefcase offers a chance to distinguish herself from the crowd. Uniquely crafted from genuine decommissioned fire-hose combined with the finest rescued Burberry leather, each bag is individually cut and hand-woven, piece by piece, and features debossed Elvis & Kresse signature branding. The stylish classic shape can fit a 14-inch laptop, with both an internal zip pocket and a padded full-width open pocket for her tablet. Handmade with hand-painted and bound edges, this stunning briefcase can be carried by hand or comfortably worn on the shoulder with an included detachable strap.
Not exactly the first thing that springs to mind when considering lawyer gifts, however, these premium earbuds are the perfect travel companion for every modern professional. The Sennheiser Momentum True 2 wireless earbuds are designed for long-listening comfort, providing 7 hours continuous playtime, 28 when packed into its carry case. Powerful and crisp, the earbuds feature active noise cancelling, transparent hearing, and smart pause, so they will never lose their place between audiobooks, audio case files, or their favorite song.
When it comes to funny lawyer gifts, it doesn't get more entertaining than this witty mug! The blunt and to the point mug features the amusing quote 'If I say "first of all," run away. I have prepared facts, data, charts, and I will destroy you.' Crafted from the highest grade ceramic using professional sublimation printing, this delightful mug is conveniently microwave and dishwasher friendly and will never fade for years of enjoyment.
Gifts For Lawyers: Accessories
Stylish and beautiful lawyer-inspired jewelry, and stand-out accessories that display their passion with pride, below you will find some of the most unique and intriguing pieces for lawyers to accessorize.
When it comes to charming lawyer gifts for her, this elegant brooch will make an ideal gifting option. This stunning brooch features the iconic Lady Justice presented in a beautiful detailed stamped brass vintage design. The brooch contains a bar fitting at the back with a safety clasp that will add a sophisticated touch to any dress or lapel and is also available in a
silver brooch
option if that happens to be their metal of choice.
One of the most popular professional gifts for lawyers is undoubtedly a sophisticated set of cufflinks. These premium cufflinks present an elegant pair of square or circular shaped cufflinks that are individually engraved with the scales of justice and personalized with initials of your choice. Available in stunning stainless steel or rose gold plated stainless steel, these modern cufflinks are packaged in a beautiful gift box, ready for gifting a special lawyer.
This unique and stylish scarf displays Lady Justice, the personification of the moral force in the judicial systems. The original illustration is printed in premium black ink on a beautiful soft viscose scarf, including delicate tassels at both ends. If you're searching for the most fitting lawyer gifts for anyone who feels passionately about the law, this sophisticated scarf is one that will be worn with pride.
A stylish personalized gift fitting for a lawyer are these sleek collar stays. The contemporary style clips present a pair of premium stainless steel collar stays that are precisely engraved with the scales of justice and personalized with their initials. Exuding subtle sophistication, these stunning collar clips will also arrive beautifully packaged and ready for gifting. If collar stays are not their preference, this elegant modern
tie clip
is a wonderful alternative gift that features the scales of justice and personalization options on the reverse.
A cheeky gift for lawyers that is blunt and straight to the point is this hilarious tote. The versatile tote bag features a bold design displaying the hilarious phrase 'I'm a lawyer. To save time let's just assume I'm always right'. Made from soft yet durable polyester fabric, this amusing bag features a vivid sublimation print on both sides including a super-strong wide shoulder strap that is just as perfect for carrying groceries as their weekend necessities.
A common activity that pops to mind when you think of lawyers is travel. Whether it's for work or pleasure, the lawyer in your life will appreciate a sophisticated luggage tag to complement their style. Luxury brand Elvis & Kresse have released an elegant luggage tag, handmade from genuine decommissioned fire-hose. Available in striking fire-house red, the robust luggage tag will work perfectly with all Elvis & Kresse bags, or will also add a touch of individual character to their existing luggage.
Gifts For Lawyers: Clothing
Stylish and sophisticated pieces for professional wear, or witty and amusing garments for home and weekends off, below you will find the best clothing gifting options for lawyers.
One of the most obvious and purposeful lawyer gifts is a pair of quality socks. These unique crew socks by K. Bell are ideal for gifting the lawyer in your life on any occasion. The bold and unique design presents a pattern of lawyer-inspired graphics that include the scales of justice, legal documents, and a gabble. Made from a very soft and comfy cotton nylon mix, these high-quality fashionable socks are just as perfect for work, as they are with sneakers.
One of the most fitting gifts for lawyers is of course a unique necktie! This striking silk tie presents a bold and unique design featuring none other than Lady Justice, the personification of the moral force in the judicial system. The detailed illustration has been expertly printed on 100% silk using non-toxic, water-based inks and is available in emerald, black, navy, or silver silk options, including custom silk colors if preferred.
One of the most funny lawyer gifts they will enjoy sporting on their time off or those late nights working, is this amusing hoodie. This hilarious lawyer-inspired hoodie presents an iconic emblem design displaying the scales of justice with the slogan 'I'm a lawyer. My level of sarcasm depends on your stupidity'. The perfect gift for your witty, fast-thinking and talking loved ones, the premium unisex hoodie is made from a very comfy cotton-poly blend and features double-needle stitching throughout, with a double-lined hood, matching drawcord, and a handy front pouch pocket.
Yet another humorous gift that will resonate with lawyers and cause a chuckle or two is this amusing T-Shirt! The witty garment proudly sports the phrase 'I'm billing you for this conversation.' Made from soft and comfortable ethically sourced fabrics, the epigrammatic piece is available in classic black, grey, and navy options in both men and women's T-Shirts, tank tops, hoodies, and sweatshirt styles.
Gifts For Lawyers: Home & Decor
Whether it's beautiful artwork, eye-catching decor, or gifts for rest and relaxation, we have compiled a list of the best gifting options for their home, study, or office spaces.
An elegant and thoughtful gift for a lawyer or law student, this eye-catching artwork is a beautiful piece perfect for their home study or office space. The unique design artistically combines a legal-inspired hand-sketched illustration printed on one of a kind pages sourced from vintage dictionaries and encyclopedias circa the 1800s to 1900s. Featuring a judge's gabble, law books, and the iconic scales of justice, this charming artwork is available in two sizing options, ready for framing. An alternative option is this beautiful
vintage print
featuring Lady Justice atop the Constitution of the USA, available as a high-quality instant download for printing on your medium of choice.
One of those unique befitting gifts for lawyers that is bound to make the perfect statement piece is this one of a kind sculpture. This eye-catching statue depicts Lady Justice, standing defiantly with scales held high and sword in the other. Crafted from the highest quality brass of Anatolia, this traditional masterpiece will make a striking visual in any home study or office space.
One of the most must-needed lawyer gifts to unwind and celebrate their many successes is a quality decanter set. This Regal Trunk & Co. decanter and whiskey glass set presents an exquisite design intended to warrant a wow from connoisseurs and casual drinkers alike. Featuring premium craftsmanship, this elegantly shaped square rocks engraved whiskey set is bound to elevate any scotch drinking experience. The sophisticated 5-piece set is beautifully packaged in a stunning gift box and bound to impress. A unique alternative, this beautiful
globe-shaped decanter
also features an elegant glass sailing ship within, that is bound to make a striking visual statement on any desk or mantlepiece.
For those lawyers whose preference is a glass of red or white come time to unwind, this premium wine glass set will make a very welcomed gift. Renowned for their superior quality glassware, these beautiful and unique Royal Doulton Manhattan Wine Glasses feature dynamic vertical cuts that brilliantly channel and disperse light. Inspired by the art deco grandeur of the big city, this stunning stemware set oozes sophistication and elegance, aptly suited for any lawyer.
If you're after sophisticated and purposeful gifts for lawyers, these striking catchall trays are definitely worth considering. The beautiful leather catchall trays present a classic design with a contemporary touch. Crafted from genuine premium leather and designed to last a lifetime, the personalized catchall trays can be custom engraved with your recipient's name, firm logo, or whatever design you provide. Perfect for storing their phone and small accessories whilst in the office or at home, these catchalls are available in stunning brown, natural, or red leather finishes and come in two sizes, including a gift set with both.
Always a welcome gift, a beautiful stress-relieving candle is a thoughtful gesture for any of your lawyer family or friends. Perfect for their home or office space, this delightful Voluspa candle presents a soothing combination of French cade wood, verbena, and Bulgarian lavender that brings a clean woody fragrance to life. Handcrafted from creamy custom blended coconut wax, the luxurious candle is housed in a gorgeous light green embossed glass jar and finished with a stylish metallic lid.
One of the most funny lawyer gifts is this unique and witty custom portrait. Particularly gift-worthy if they are a fan of the famous sitcom, the customized cartoon artwork will feature an amusing self-portrait of your recipient, stylized as an iconic cartoon character within the courtroom! The creative artwork is created from a single photograph and delivered as a high-quality digital file, ready for printing on a poster, canvas, mug, T-shirt, or whatever medium you choose.
What better gift to give a hard-working lawyer than a transportable workspace, allowing them to work ergonomically from their lounge chair or bedroom. The comfortable lap desk features soft cushion padding that will adapt to their legs, a secure cup holder for holding drinks in place, and a notch that prevents the laptop from slipping. Available in two classic woodgrain and two modern color themes, the lightweight lap desk is a convenient and more comfortable alternative to boring old desk work.
Gifts For Lawyers: Learning & Entertainment
Every lawyer needs time out to rest and recoup, which is specifically why we have included this section of learning and entertainment gifts! From witty and intriguing series to practical guides for new or soon-to-be lawyers, these gifts will help lawyers wind down and relax, so they are ready for their next client meeting or session in court.
27. Better Call Saul Series
If you're searching for the best lawyer gifts they will appreciate once it's time to unwind, you can't go past the Better Call Saul series. A spin-off from the captivating cult-series Breaking Bad, Better Call Saul is a witty and entertaining series that focuses on the trials and tribulations of Jimmy McGill. An ex-con artist turned small-time attorney, the show takes viewers through the events and tragedies Jimmy goes through as he transforms into his alter ego, Saul Goodman, a morally challenged criminal lawyer. This gifting set includes all seasons 1-4 on DVD and makes a wonderful keepsake for lawyers and fans alike.
28. The New Lawyer's Handbook
Available in both paperback and Kindle options, the New Lawyer's Handbook: 101 Things They Don't Teach You In Law School presents a practical guide for law students or recent graduates containing essential advice not often discussed or taught in the classroom. From how to handle clients and how to work with others in their office, to the subtleties of why it pays to learn golf, and how to maintain some semblance of a family life, this book will provide the knowledge and insight required for lawyers to succeed.
The last of our gifts for lawyers is another boxed series professionals will enjoy unwinding with. Suits delves into the fast-paced, high-stakes world of a Manhattan corporate law firm where high-profile attorney Harvey Specter makes a risky move hiring legal prodigy Mike Ross as his new associate, despite him not having a college or law degree. The irrepressible duo is the focus of the show which features an amazing cast line-up that keeps viewers hooked as boundaries are crossed, alliances are tested, and fallouts inevitable. This Blu-ray box set contains complete seasons 1-9, and includes bonus features such as deleted and behind the scenes, special gag reels, audio commentaries, and more!
Searching for more than Honorable Gifts For Lawyers? Check out some of our other great list for more awesome gift ideas.