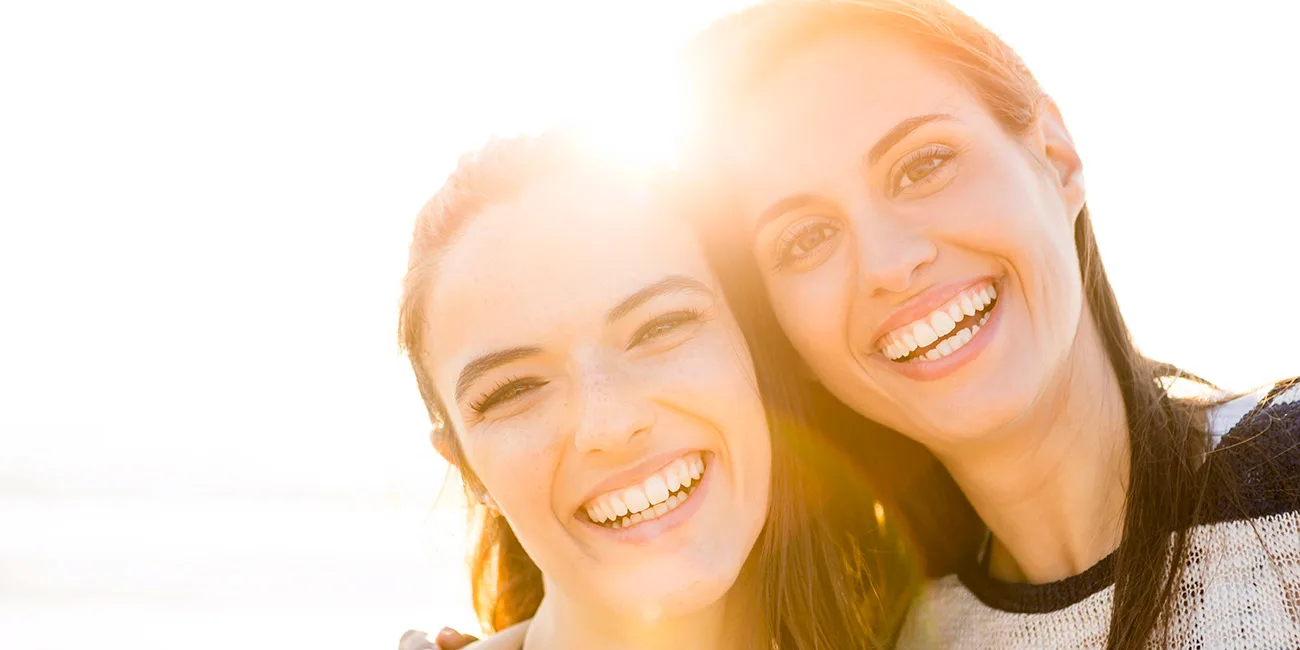 Wini Gifts is supported by our readers. At no additional cost to you, we may earn a small commission from the purchases you make using our links.
Learn more
Friendship gifts a lifelong friend will appreciate most are those thoughtful gestures that demonstrate just how well you know them. Whether it's gifts of grandeur or tiny parcels of joy, it's not the price tag that matters, but the sentiment behind the present. We have put together the ultimate gift guide for your BFF, helpfully categorized by interests for smooth browsing. From breathtakingly beautiful accessories to highly practical and stylish must-haves, you can easily select the perfect present to surprise her on any occasion.
If she has a keen interest in interior design and styling, then it's those purposeful and decorative items for her home that will make the perfect BFF gifts. From unique and dazzling decor to functional stylish pieces, the following gifts are sure to receive a warm welcome.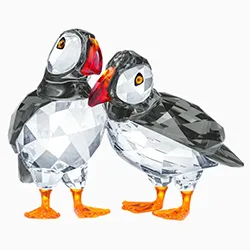 Commencing our list of sentimental gifts for best friends, this unique sculpture perfectly embodies elegance and affection. A generous and thoughtful gift, the Swarovski Atlantic Puffins are a beautiful gift symbolizing friendship and a sense of true togetherness. Warmly glancing at one another, the feathered beauties have been crafted in clear Swarovski crystal, with red, black, and orange accents. Expertly designed by Martin Zendron, the delightful duo boast an impressive 724 facets. This wonderful decor piece is a charming, heart-warming gift for dear friends who also appreciate the natural world.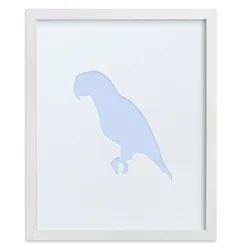 If you're searching for a unique gift for your bff with a personal touch, the following artwork could be exactly what you're after. This one of a kind silhouette artwork will allow you to customize a piece of artwork just for your bff. Does she have a penchant for beautiful florals? Or adores felines? Whatever her interest may be, simply upload a side-photo of a person or object, which will be transformed into a unique custom silhouette art print. With a variety of finish options including letterpress, foil-press, or standard printing to select from, this personalized gift is one your special friend is bound to appreciate.
A beautiful piece of decor for a friend who appreciates interior design and styling is this modern vase. A unique, contemporary piece, the Sculpt Vase Well presents a bold, conical sculptural form. Crafted from quality porcelain with a matte exterior and contrasting glazed interior, this vase is perfect for showcasing her favorite fresh flowers or styling her home with dried florals and branches.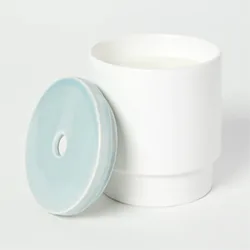 You'll be hard-pressed to find someone who doesn't appreciate beautiful candles, which is why this luxurious candle will make an amazing gift. This alluring candle is hand-poured from a blend of renewable coconut and soy wax with a lead-free cotton wick. Housed in a quality pale blue ceramic jar with a generous 90-hour burn time, this lovely candle features a delicate mix of lemon balm, clove, and eucalyptus that will subtly exude a fresh and calming scent throughout her home. If yours is long distance friendship and she's missing home, a
homesick candle
of your city or state will burn a scent that's familiar and dear to her heart.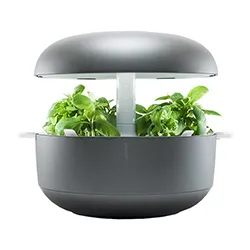 One of those wonderfully unique gifts for your best friend's birthday, this Smart Garden is an innovative, soil-free indoor gardening companion she will adore. The comprehensive set includes everything she needs to cultivate fresh herbs, salad greens, and edible flowers all year round! Featuring 18 high-end LED lights and irrigation similar to professional greenhouses, the Smart Garden is designed to function almost automatically, only requiring her to add water, nutriments, and her desired plant capsules into the device. The perfect gift for gardeners and foodies alike, she will enjoy watching her garden thrive whilst harvesting fresh organic produce.
Are you searching for an interesting and unique decorative gift idea? This modern planter is perfect for a bff who loves using floral elements to liven up her home. The Areaware stacking planter creates a single unified form from a planter and saucer. The beautiful stoneware stacking planter is available in two sizes; short and
tall
, and makes for a great birthday gift or Christmas present.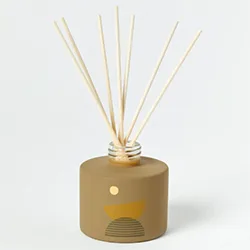 An aromatic gift for the best friend who enjoys filling her house with rich and wonderful scents, this smokey reed diffuser is a thoughtful and intelligent present. Housed in an apothecary-inspired amber glass bottle influenced by the Californian summers of the '70s, the Moonrise Sunset reed diffuser will breathe hints of jasmine, cedarwood, and yuzu into her living space. Featuring naturally harvested rattan reeds, the diffuser will emit an enchanting fragrance for up to four months, creating a beautiful earthy atmosphere around her home.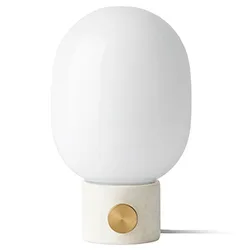 If you're after a birthday gift for a bff who loves modern decor, this pretty lamp will add a beautiful warmth to her home. The JWDA lamp is an elegant and compact table lamp that was inspired by the ambiance of traditional oil lamps. The contemporary style luminaire features a grey concrete base with a round opal glass shade and stylish brass knob that functions as a dimmer and switch. Providing a soft, welcoming illumination, this lamp will seamlessly blend into any space, whether placed on her sofa table or nightstand.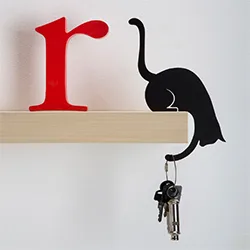 A perfect gift idea for the bff who adores her feline friends is this cute hanger! Louis' Paw is the perfect decorative hanging tool to keep all her small accessories visible and in check. From her keys to her bag or even a flowerpot, Louis' black silhouette will gracefully hold onto items in style. Made of metal with a sleek black finish, this handy balance hanger is ideal for placement on a shelf or a table and can hold up to 5kg (11 pounds).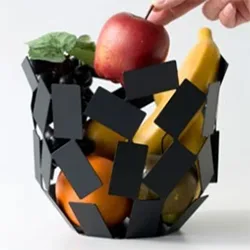 What are the best gifts for your best friends who adore modern design? The Alessi 'La Stanza dello Scirocco' is an eye-catching citrus basket with a unique style. Crafted from high quality black or white steel with an epoxy resin finish, the funky fruit basket presents a stylish contemporary design that enables its contents to aerate, whilst dually enabling the vibrant colors of fruits to burst through an open-towering rectangular design.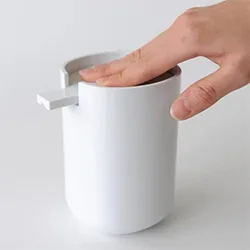 A great gift for her bathroom, this Italian designed soap dispenser is a gorgeous replacement for plastic bottled soaps. Modern and elegant, the Alessi Birillo soap dispenser features a contemporary, slimline design, perfect for everyday use in her bathroom, kitchen, or laundry. The dispenser holds up to 10.25 oz of liquid soap and is available in both sleek white PMAA and eye-catching stainless steel mirror polished.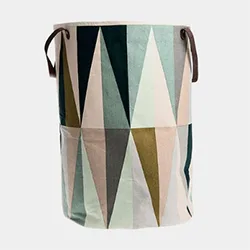 Practically beautiful, this eye-catching laundry basket will add a burst of color and style to an otherwise mundane item! The Ferm Living Spear Laundry Basket is a gorgeous basket featuring alternating rectangular spears in muted rose, mint, blue, grey, and mustard shades. Made from 100% organic cotton with a non-woven fusing paper interior, this modern basket also includes sturdy brown leather handles and is perfect for anything from laundry to children's toys, or even her shoes.
If your best friend enjoys cooking and entertaining her family and friends, then it's going to be those kitchen and dining inspired gifts that she really wants! From stylish and unique utilities to elegant and functional pieces worthy of display, these delightful gifts are exactly what she wants and needs.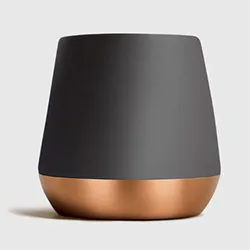 If you're after birthday & Christmas gifts for your bestie that you know they'll actually want, this gorgeous mug is the perfect fit. Sophistication in simplicity is the best way to describe this stylish coffee mug. Crafted from quality ceramic and coated stainless stain, the modern mug presents both elegant matte black and white options, boasting a sleek on-trend copper bottom. Double-wall craftsmanship allows for a cool exterior so she can enjoy a piping hot cup of joe without burning her hands.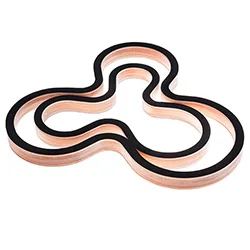 If you're after purposeful kitchen and dining gifts for your best friends who tend towards contemporary style, the following utility will be much appreciated. Effortlessly combining functionality with a beautiful, minimalistic design is this lovely set of pot stands or trivets. The Majamoo pot stands are perfectly suited for serving hot pots or cold dishes, with a playful shape that also serves as a unique decorative piece. Crafted from quality Finnish birch plywood that also emphasizes their wavy, organic appearance, the set includes two trivets in different sizes that can be used separately or neatly nested together.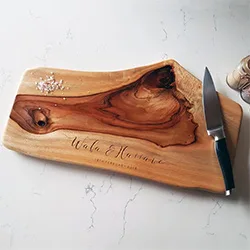 A wonderful gesture for a best friend who enjoys her time in the kitchen is a quality cutting board. This striking wooden board is beautifully handmade from Camphor Laurel, locally sourced from Northern NSW, Australia. Featuring an organic, natural edge, each board is unique in style and can be personalized with her name or a custom image of your choice to create an extra special gift for your dear friend.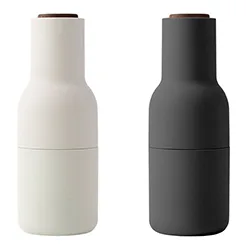 16. Salt & Pepper Grinders
If she appreciates minimalism in all its forms, these sleek and sophisticated bottle grinders will be a very welcome addition to her home. These bottle grinders are a clever and innovative take on traditional spice mills, conveniently designed with the mill located at the top! Featuring a powerful ceramic grinding mechanism, the grinders present a clean, unique shaped design with a silicone coating for easy cleaning and superior grip. Specifically constructed to eliminate waste and mess, this grinder set effortlessly combines form and function.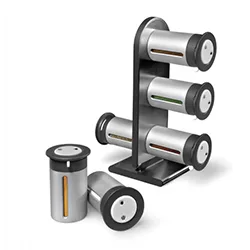 One of those very useful kitchen gifts for your best friends that you probably wouldn't have thought of is a handy spice organizer. The ZevrO Magnetic spice stand presents a unique space-saving design to keep all her spices close at hand, but conveniently out of the way. Each spice shaker features a unique pour control system with 3 settings: closed, sprinkle, and pour. Featuring 6 high-quality canisters designed to preserve spices and freshness, the set also includes the sleek modern stand and self-adhesive labels for her shakers.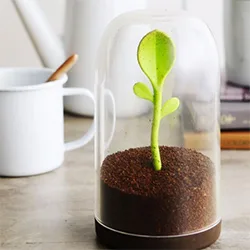 This innovative container will bring a bit of nature into the comfort of her home. The Sprout Jar presents a unique seasoning container and spoon in the style of a cute sprouting plant. Easy to use, simply turn the container over and twist to open the lid! She can fill the dome with ground coffee, tea leaves, beans, or any seasoning of her choice, whilst the little sprout will stand tall and proud in the center of the dome, functioning as her handy scooping spoon.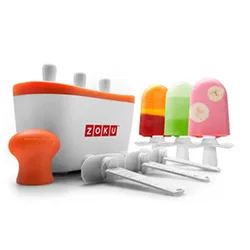 The most unique ideas can sometimes be the most simple. The patented Zoku Quick Pop Maker easily and efficiently freezes ice pops in as little as seven minutes! The kit comes equipped with six durable, reusable plastic pop sticks containing ribbed designs to allow pops to adhere securely, including special drip guards for tidy eating and even a tool to assist the quick release of pops from their molds. From striped pops to fruit and yogurt combos, she will have plenty of fun creating delicious frozen treats all year long.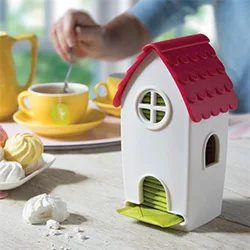 If you're searching for gifts for your best friends that scream adorable, look no further than this unique dispenser! The Tea House tea bag dispenser presents a sweet little home that will house her teabags. The unique design features a tall white abode with a vibrant red removable roof, allowing her to neatly restack packets of tea. Cute and convenient, the home entrance displays a handy opening for her to easily grab her favorite brew and take a break from the hustle and bustle of life.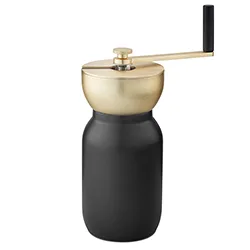 A stylish inclusion from the Stelton range, this beautiful coffee grinder will make a beautiful addition within her household. The ideal gifting option for coffee aficionados, the Collar coffee grinder presents a high quality ceramic grinder and nut, allowing her to easily adjust the grind for the perfect brew. Seamlessly combining form and function, the Stelton range embraces minimalism, cylindrical silhouettes, and dark shades paired with elegant brass and wooden accents. Both a sleek design piece and functional utility, this stunning coffee grinder can also be used for convenient storage of her coffee grind.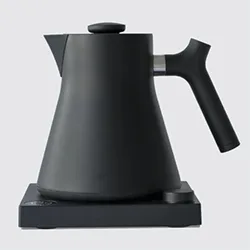 Wondering what gifts to give your best friend for her birthday who appreciates quality and style? The Corvo EKG Electric Kettle proves that a kettle can actually be sexy. The intersection of beauty and brains, this stylish kettle presents a sleek and modern style while maintaining a minimal footprint in her kitchen. This wonderful kettle has been precision engineered to provide the ultimate variable temperature control, precision engineered with variable temperature control to help her perfect her tea, coffee, hot chocolate, or oatmeal recipe.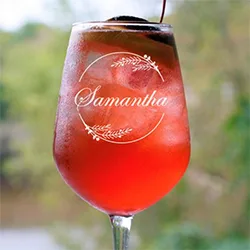 A wonderful gift for a woman who loves wine, this beautiful personalized wine glass serves as a keepsake, reminding her of your friendship with every wine bottle she opens. Available solo and as a set for sharing, the tall monogram wine glass is a thoughtful gift for any special occasion.
If she enjoys being active and is always on the go, then it's those BFF gifts she can enjoy whilst out and about that she'll appreciate the most. From a sleek and modern travel flask to a sophisticated tote worth showing off, these stylish and versatile gifts will soon become her favorite go-to companions.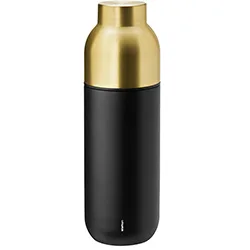 Oozing sophistication and style, this modern flask is a stylish and ecological way for your bff to carry hot and cold drinks with her while on the go. The Stelton Collar Thermo Bottle is a lightweight bottle perfect for her coffee, tea, and bar collection. Presenting functional design combined with Scandanavian aesthetics, the entire Stelton range embodies minimalism, cylindrical silhouettes, and dark tones juxtaposed with elegant brass and wooden accents. Crafted from sleek black-coated stainless steel and finished with a contemporary brass colored lid, this is one chic bottle she will be sporting on a regular basis.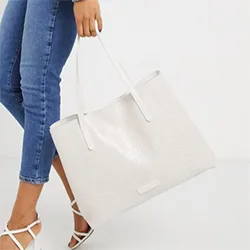 There are those gifts for your best friends that you know are going to wow them and the following accessory will do just that! This gorgeous tote bag embodies style and functionality, the perfect everyday companion while she's out and about town. Featuring a sophisticated white mock-croc design with a beautiful matte finish, the handy tote presents an open top for easy accessibility, including twin handles, and even comes with a stylish removable zippered pouch for storing her phone and other personal accessories.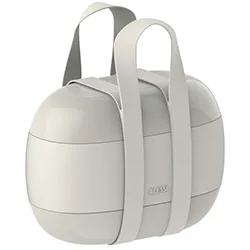 The following item is the perfect travel companion that will ensure fresh and healthy meals on a daily basis. One of the best birthday & Christmas gifts for your friend is the Food à porter lunch box. Presenting a unique and ergonomic portable design, this lunch box is a joyful interpretation of Japanese bento boxes. The generously sized lunch box consists of 3 separate containers and 2 silicone lids that will allow her to transport different types of food in the one bundle. Featuring durable silicone bands with convenient handles, this stylish light grey lunch box will soon become her other fun little handbag on the regular.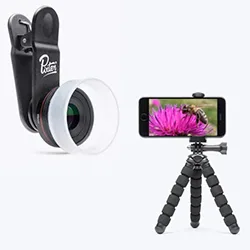 A unique and creative gift for your bestie who loves to take photos on her smartphone is this cool portable lens pack. The Pixter Macro pack is the perfect travel companion, providing her all the tools she needs to take amazingly detailed photography straight from her smartphone! The key features of the set are a Macro Pro lens with a removable light diffuser, Bluetooth remote for simple stand back and shoot snaps, and a flexible tripod for added stability. This space-saving set is perfect to take on holidays and weekend adventures and will improve the quality of her photographs without requiring a large professional camera.
Who doesn't love new and exciting gadgets? If your bestie is always on the hunt for the next best electronics, the following gifts will certainly be right up her alley! From the ultimate wireless headphones to unique devices that revive her favorite garments, there are plenty of cool gadget gifts to assist and enhance her lifestyle.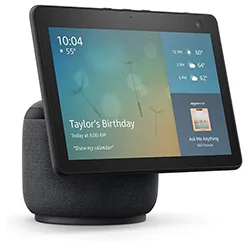 The perfect gift idea for a long distance friend, this cool gadget will help control her smart home devices while providing hands-free video calling. The Amazon Echo Show 10 features a sleek 10-inch display, with convenient top button placement for easy access and a slide shutter cover to help protect privacy. She can control the device remotely using Alexa voice commands and use it as a digital photo frame to display memories of loved ones.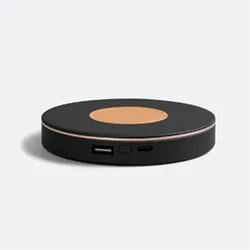 One of those unique gifts for best friends that serve a purpose as well as provide a decorative touch. Portable and sleek in design, the wiCHARGE Go will ensure she never runs out of battery at crucial times again! Compatible with all Qi-enabled devices, the charger features simple USB-C charging, allowing her to fuel her devices within a couple of hours and get on with business!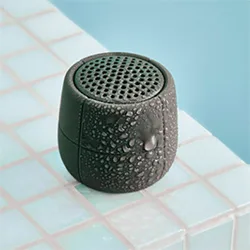 30. Floating Bluetooth Speaker
A gift for bathtubs, showers, and swimming pools, this cute little floating device is the world's smallest water-resistant Bluetooth speaker! The Lexon Mino X is a compact speaker, rated IPX7 water-resistant, and offering truly impressive sound. Featuring a generous three hours of battery life and boasting multiple extended functionalities, the Mino X also has a microphone, allowing her to conveniently make hands-free calls or use the remote trigger to take selfies from a distance!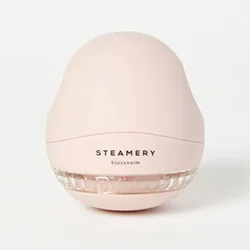 A slightly quirky, yet highly purposeful gadget she most likely won't own is a fabric shaver. No doubt she would be well acquainted with the frustration of trying to manually pluck out piling from her favorite sweater. The Steamery Pilo Fabric Shave boasts a powerful engine that swiftly and easily removes excess fabric and lint from her garments, leaving them smooth and looking brand new. Featuring simple USB charging and a generous 50-minute lifespan, this unique gifting option is one handy little tool she won't know how she ever lived without.
If you're after purposeful and unique best friend gift ideas, we can almost guarantee the following item is one of a kind. The Magnasonic Professional Ultrasonic Jewelry Cleaner is the simplest and most effective ultrasonic jewelry cleaner on the market. Using only tap water, the Magnasonic generates 42,000 Hz of ultrasonic sound waves for a powerful yet gentle clean that won't harm her valuables. The device will delicately penetrate every crevice of her jewelry, glasses, watches, utensils, and more to create a pristine clean. The generous 20 oz capacity device can run on up to 5 different cleaning cycles, with super easy press and go operation.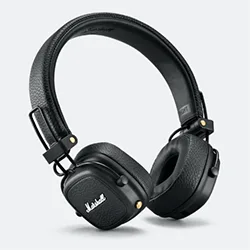 An exciting gadget gift for your best friend's birthday, these headphones are constructed in classic Marshall fashion. The Major III headphones are uniquely designed, opting for squared speakers rather than traditional round or oval cups. Including an extremely generous thirty hours of playback, adaptive ear cushions for prime comfort, and slimmed down 3D hinges, these amazing earphones also boast a mighty thirty-two-foot Bluetooth range featuring aptX technology to ensure the highest quality sound experience.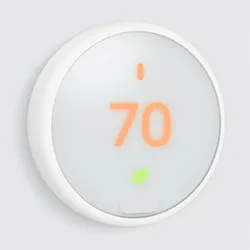 Perfecting home temperature has never been this easy as with the Google Nest Thermostat E. Featuring a beautiful frosted display, the home thermostat is designed to save energy and lower her power bills, while seamlessly blending into her home environment. The thermostat is conveniently controlled via the Nest app, which she can access from the office, the beach, or even her bed! This handy little device provides useful reports, enables system scheduling, and easily updates over WiFi, making this the prettiest little device that will save her money.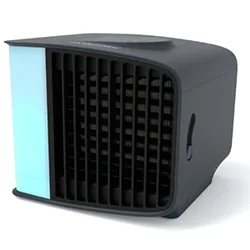 Prevent her from overheating this summer with a smart home evaporative cooler. The evaSmart by Evapolar is an eco-friendly solution for refreshingly cool air with smart home integration for greater control. The unit features a touchscreen display, whisper-quiet cooling, LED lighting, and a removable tank for easy filling. In addition, the cooler conveniently connects to a mobile app and consumes less energy than a medium-sized fan.
If your bestie takes care of her mind and body or is keen to lead a healthy lifestyle, then the ultimate BFF gifts for her are below. From useful exercise aids to gifts that promote rest and relaxation, the following thoughtful gifts will show her just how much you care.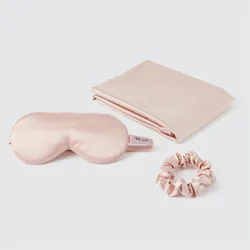 A very thoughtful gifting option for your bff is this wonderful set that will encourage a blissful night's slumber. The perfect rest and relaxation bundle, the Kitsch sleep set presents a beautiful satin sleep pack she is bound to appreciate. Featuring a comfy eye mask, pillowcase, and cute scrunchie, the 100% vegan collection is available in a soft blush tone and is her frizz-free and crease-free solution to a great night's sleep and smooth morning.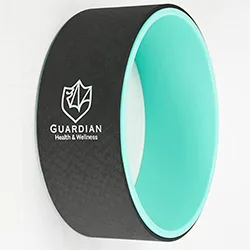 If you're after one of a kind gifts for your best friends that will increase their mobility and help them relax, then the following gift is exactly what they need. The Guardian Health & Wellness Yoga Wheel is a unique yoga prop designed to stretch the entire front side of her body and improve backends! This versatile device is an excellent tool to achieve deep stretching, increase flexibility, and improve her strength and balance. Made from high-quality materials and offering a lifetime warranty, the wheel is sweat resistant and offers thick non-slip padding for ultimate comfort. The Yoga Wheel is an amazing strength and toning device, the perfect tool for beginners or advanced practitioners alike.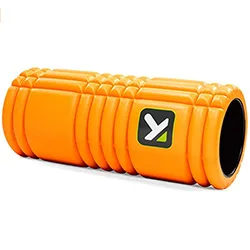 One of those extremely useful birthday & Christmas gifts for health and fitness fans that is often not considered is a handy foam roller. The TriggerPoint GRID Foam Roller is a patented foam roller featuring superior construction for improved performance. The roller has been designed to roll large muscle groups and is ideal for use during training for improved flexibility, also providing muscle recovery and pain relief when used as a massage aid. Created to mirror a massage therapist's hands, the 13-inch hollow core design alternates between high and flat (like fingertips), tubular (like fingers), and low and flat (like a palm) regions. The rigid, hollow core will not break down after repeated use, which explains why it has become the trusted foam roller of massage therapists, coaches, trainers, and athletes alike.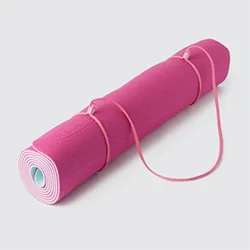 The perfect gifts for your best friends who practice or have shown an interest in yoga is a beautiful yoga mat. Degradable, recyclable, and latex-free, the Relaxus Yoga Eco Mat is an environmentally friendly designed yoga mat that is as eco-conscious and stylish as it is effective. Crafted from high-quality materials, this lightweight mat provides both superior wet and dry grip and luxurious cushioning to support her back, knees, and feet. Featuring a handy carry strap for convenient portability to her sessions, this sleek yoga mat is available in two attractive colors to match her style.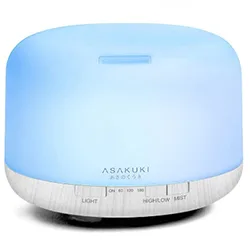 A wonderfully soothing gift your best friend will appreciate is this fragrant humidifier. This ultrasonic aromatherapy vaporizer is a diffuser unlike any other she's ever used. The amazing 5 in 1 device functions as both an essential oil diffuser and humidifier to enhance the quality of her home's atmosphere. The diffuser can cover the smell of pets and smoking, or improve excessively dry air, whilst hindering microorganisms, allergens, and dust! Featuring an easy to clean 500ml water tank and safety auto-switch to prevent overheating, this high-quality, eco-friendly humidifier is a safe and versatile device she is sure to benefit from.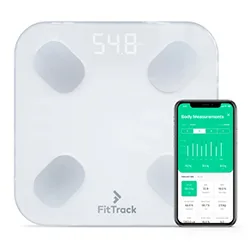 The FitTrack Smart Body BMI scales are a friendship gift only a true friend can give, they help her stay focused and motivated during her health journey. Since weight alone doesn't paint a complete picture, it's important to measure muscle mass and monitor hydration to keep an accurate track of actual fat loss. Nothing kills motivation more than weighing yourself only to find you're heavier than last time despite strict adherence to exercise and diet. With the FitTrack she will be able to track seventeen health measurements to see where the changes are taking place within her body and where her focus needs to be.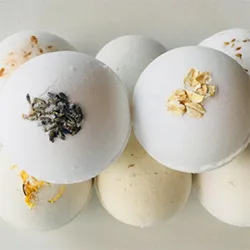 A perfect way to say it's time to relax, this set of bath bombs make for a fun and cute surprise. Available in seventeen fragrances, each bath bomb scent is made from organic vegan ingredients for healthy natural soak.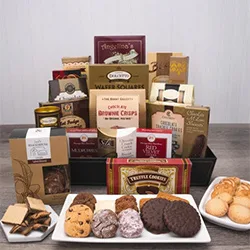 One of the best friendship gifts for a lady with a sweet tooth, this cute gift box contains more cookies than she could possibly eat alone. Perfect for the upcoming holiday season or as a birthday gift, the Pick and Chews Deluxe box is sure to please.
Whether she prefers comfort, style, or a bit of both, the following section contains a great selection of fun and stylish wearables just for her. From clothing and accessories that ooze effortless chic to cute and cozy companions for her feet, you will find wonderful wearables, just waiting to be gifted.
A simple, yet stunning staple for her wardrobe, this stylish dress is a gorgeous gifting option for your best friend. The beautiful spaghetti strap maxi dress is made from a soft-touch Tencel denim that just flows. The unique indigo hue is the perfect shade that effortlessly transitions from work or daytime catch-ups to a nighttime soiree. Featuring a flattering V-neckline, this elegant maxi dress also boasts a stylish wrap bodice elegantly finished by a waist tie that will define her figure in all the right places.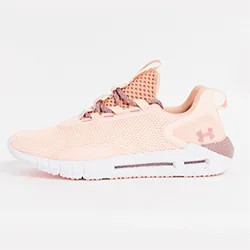 There are those awesome gifts for your best friends that seamlessly combine form and function and these fashionable Under Armour sneakers do just that. The Hovr sneakers present a comfortable laid back design that is just as ideal for running as they are for casual wear. Featuring a stylish low-profile design, these sneakers include soft cushioning, a breathable mesh upper, rubber outsole for durable traction, and convenient pull tabs for easy entry. Available in an elegant feminine soft pink, these sneakers will emanate her run in style.
Second to your warm companionship, this adorable pair of heated slippers are just the companion she needs when you're not around! The Lil B Dumpling heated slippers are the perfect solution for frosty toes on those cooler days and nights at home. Featuring a cute and cuddly plump dumpling, these delightful slippers are easy to use – simply plug into a compatible USB port for charging, unplug when warm, then she can roam to her heart's content! In three easy steps, she will have cozier feet than she could ever have imagined.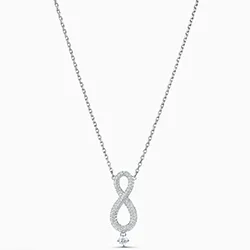 A beautiful gesture to show your friend just how much you care is this gorgeous Swarovski necklace. The Infinity necklace is a striking rhodium-plated necklace that perfectly symbolizes an eternal bond with your best friend. Presenting an eye-catching infinity shaped pendant embellished with sparkling details and featuring a single, dangling stone, this charming necklace exudes timeless elegance with a modern twist.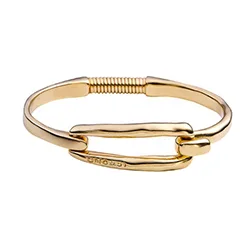 One of the best gifts for your best friend's birthday is this unique piece of jewelry. A one of a kind statement piece, the MOORED bracelet seamlessly combines contemporary industrial design and sophistication. 100% handcrafted in Spain, the gold plated bracelet presents a sturdy bangle with a coiled design feature and central rectangular buckle clasp including the UNOde50 signature logo engraved. This striking bracelet is also the perfect gift to symbolize your friendship, with discounts offered for the purchase of two bracelets of the same model, allowing you to both proudly display your friendship in unified style. If you're after a thin and
elegant alternative
, his beautiful friendship bracelet makes for a perfect sentimental gift.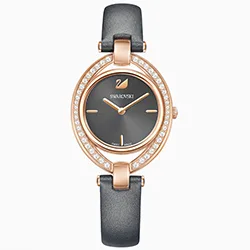 There are some sentimental gifts for best friends that are breathtakingly beautiful and the following watch is no exception. The Swarovski Stella watch is a gorgeously streamlined and elegant watch, the perfect design for day-to-night wear. The dark gray sunray dial is perfectly complemented by a striking rose gold-tone coated stainless steel case, oval-shaped lugs embellished with clear pavé crystals, and accompanied by a dark gray genuine leather strap. Crafted in Switzerland using Quartz mechanism, this dazzling watch is the epitome of refined feminine style and is a sophisticated timepiece that she will treasure for years to come.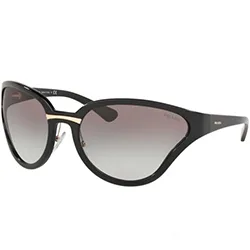 One of those extravagant gifts to give your best friend for her birthday is this gorgeous pair of designer sunglasses. The Prada Special Project PR 22VS glasses present a sleek and sophisticated design that makes a bold statement. These glasses feature grey shaded cat-eye shaped lenses in a slender black frame, officially sporting the signature Prada logo. Fashionable and elegant, this is one stylish accessory that will go with all her outfits.
If your bff is an artistic soul who adores all things creative, then the following craft inspired gifts will make the perfect gifting options. From gorgeous contemporary stationery to the ultimate DIY crafting machine, we have put together the most unique creative gifts that are bound to make her smile.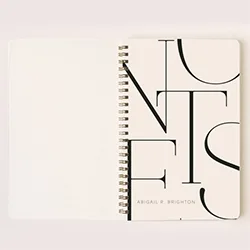 If she adores beautiful stationery, one of the best birthday & Christmas gifts for your best friend is undoubtedly this gorgeous notebook. The Elegant Notes notebook features a bold, yet delicate and feminine design that will stand out from her other journals. The 5.5 x 8.5-inch notebook presents a unique typographic-inspired cover design that includes personalization with her name and further customization of interior cover with a special message or photograph. Available in 5 striking modern color options featuring perfectly complemented type and color combinations, this sophisticated design is also available in address book and planner gifting options.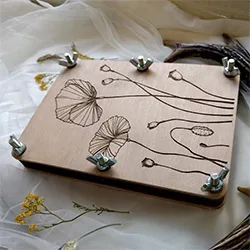 If your bff is a creative soul who adores nature, what better gift for her to receive than one which combines the two! Perfect for your friend who enjoys scrapbooking or making her own cards is a traditional flower press. Handmade from quality birch plywood and featuring a gorgeous budding poppy illustration engraved on the front, the set contains 6 layers of blotting paper and cardboard to create a lovely smooth finish for her pressed flowers and foliage. This pretty little flower press also has the option to include a personalized inscription on the back to create a truly special friendship gift.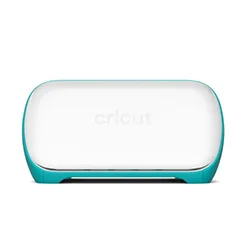 One of the most creative gifts for your best friend's birthday is this unique crafting machine. The ultimate DIY maker, the Cricut Joy is one tiny yet powerful device that will soon become her one-stop-shop for personalizing almost anything she can think of! A printer and cutting machine rolled into one, the Cricut features a high-quality precision blade that can cut everything from cardstock and vinyl to peel-and-stick paper. From organizing her workspace or kitchen to personalizing one of a kind cards, this device is so versatile and packed with so much functionality, she will never get bored bringing her many creative ideas to life.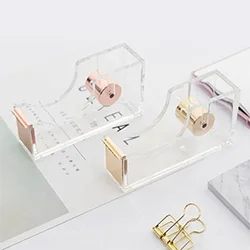 The following is one of those unique best friend gift ideas that have most likely not crossed your mind! If minimalist styling is her thing, this gorgeous tape dispenser will make a fashionable statement in her office or workspace. Crafted from crystal clear acrylic, the contemporary designed tape dispenser also features metallic accents that add a pop of color to this stylish piece. With the option of on-trend gold or rose gold highlights, this sleek stationery item is the desk accessory she needs.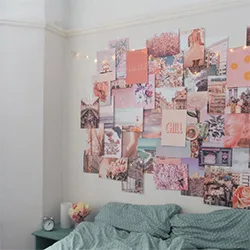 If your bff is into scrapbooking, or perhaps has a blank canvas she's been wanting to spice up, the following gift is exactly what she needs! Perfect for exploring her creative side, this set of peachy pink prints contains a collection of 50 high quality curated feminine art prints. Each unique print is A4 in size, with a combination of both landscape and portrait orientation, and produced on 225gsm matte stock. Featuring a selection of photographs, drawings, slogans, vintage prints, and more, these gorgeous prints can be used in isolation, overlapping, combined with her own photos, or even framed.. the creative possibilities are endless!
56. Miniature Dollhouse Kit
The perfect gift for best friends who appreciate crafting and tiny things in all forms is this gorgeous miniature dollhouse. The Genki Life Living Room is an adorable 1:32 DIY miniature dollhouse craft kit containing the materials needed for her to build a beautiful mini loft apartment. The stylish set features very detailed interior design, with modern furnishings and LED lights to brighten rooms. Including step-by-step illustrated instructions in full color, this delightful collectors set will provide her hours of fun and accomplishment once complete!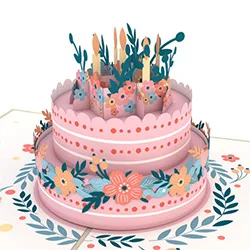 While delivering a heartfelt and meaningful gift is always prefered, there are times when a card and gift card are the only option. When dealing with long distance friends who live in another country, it may be difficult or impossible to have the item you had in mind delivered. Lovepop have an amazing range of pop out cards made for any special occasion, be it a birthday, Christmas and even congratulations.
Searching for more than the Beautiful Gifts For Best Friends? Check out some of our other great list for more awesome gift ideas.