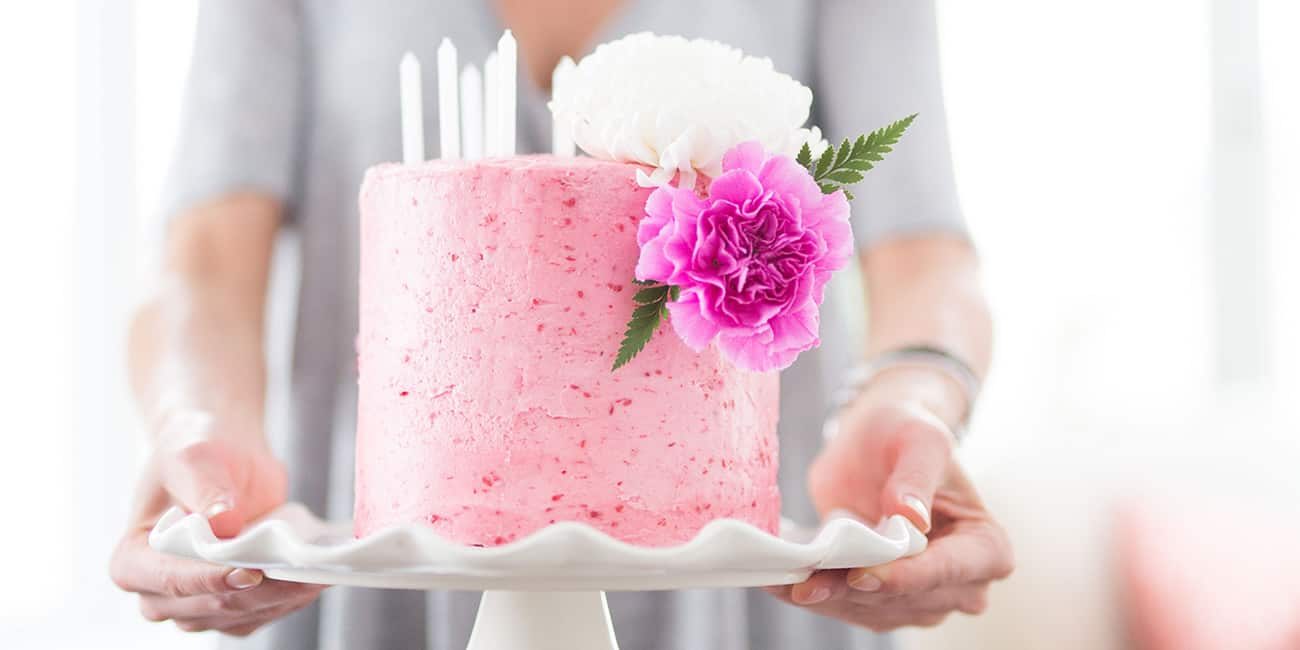 Wini Gifts is supported by our readers. At no additional cost to you, we may earn a small commission from the purchases you make using our links.
Learn more
Gift Ideas For Friends Birthday - Her
Has a reminder popped up on your calendar alerting you your best friend's birthday is just around the corner? And are you now racking your brain thinking what to get your friend for her birthday?? If you're after the perfect gift this year that will totally rock her socks, then we've got you covered. Your search for the ultimate gift ideas for friends birthdays ends here! We've compiled an extensive list of goodies, from little bundles of joy to those special gifts with a wow factor, you can be sure your bestie will be one happy birthday girl!
Gift Ideas For Friends Birthday: Small & Cute
When thinking about what to get your friend for her birthday, it's important to remember that good things do come in small packages! The following small gifts for friends prove that you don't necessarily need to "go large" to show how much you care. From gorgeous daily necessities to stylish decor pieces, these cute gifts for friends are all bound to be well received!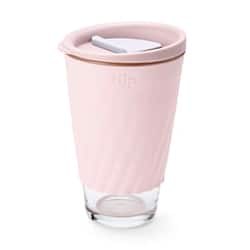 Combining aesthetics, functionality, and sustainability, the Hip glass cup is the perfect gift for friends who love their coffee! The stunning pure clear glass design guarantees this cup won't react with your beverage, ensuring you enjoy the pure blend of your special brew. A soft silicone wrap available in understated muted tones adds a stylish touch with a soft grip to prevent the cup from slipping. The outer silicone layer dually blocks heat from escaping, offering a layer of insulation to protect hands and keep your drink hotter for longer. The Hip glass cup also features a sturdy press-fit lid with a silicone ring that fits snug for added leak-resistance and heat retention. A unique sliding toggle closure snaps in and out of position, keeping drinks warm during sips and for super-easy transport! Crafted with the environment in mind, the Hip glass cup eliminates disposable cups and plastic waste and is the ideal gift for fashion-forward, eco-conscious friends.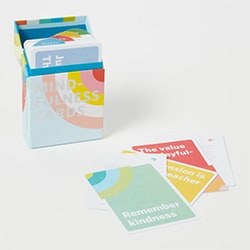 Sometimes we all just need to pause, breathe, and be present in the moment. When it comes to gift ideas for friends birthdays, one of the most thoughtful and cute gifts for friends is this set of Mindfulness Cards by Rohan Gunatillake. Presented in a beautifully packaged box set, each card offers an inspiring way to start the day with a meditation practice or reflection. This engaging deck makes it easy to bring awareness, calm, and joy to everyday life. Divided into 4 color-coded categories; Rest & Balance, Insight & Awareness, Curiosity & Joy, and Kindness – each card incorporates an inspirational phrase on the front, with a mindfulness exercise on the reverse. Each morning your friend can select a single card to form an intention for the day, or even use the cards for display around her home or office for inspiration. The unique set features 50 enlightening cards, including 8 blank cards for her own personalization and reflection. The Mindfulness Cards are one of those very special gifts for friends that will be used time and time again.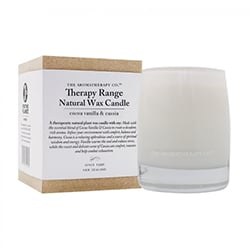 When considering what to get your friend for her birthday, a candle will always be a well-received gift. This therapeutic natural wax candle from The Aromatherapy Co. gifts beauty and simplicity in one sweet little package that is beneficial to the mind, body, and soul. The Therapy Range collection blends essential oils to create enticing, layered aromas to bring the benefits of essential oils into daily life. This natural plant wax candle with soy has been crafted with the essential blend of cocoa, vanilla, and cassia to create a decadent, rich aroma. Cocoa creates a relaxing aphrodisiac and is the source of spiritual wisdom and energy, the scent of vanilla is warming and aids stress relief, while the delicate, sweet fragrance of cassia creates comfort, reassurance and can help combat exhaustion. With a lasting burn time of approximately 52 hours, this beautiful therapeutic candle is one of those perfect small gifts for friends to infuse her environment with comfort, balance, and harmony.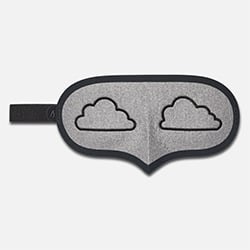 If you're stuck for ideas of what to get your friend for her birthday perhaps thinking outside the box is the way to go! Everybody feels (and looks!) great after a good night's sleep, so what better gift to receive than the gift of restful slumber?! Allbirds have created a stylish, super-soft sleep mask that has been designed with the same ZQ Certified Merino wool also used in their ever-so-comfy shoes. Using fibers 20% the diameter of a human hair, Allbirds utilize only the highest quality superfine Merino wool to ensure breathable, temperature-regulating, and moisture-wicking material, all without that irritating scratchiness you get from inferior wool products. Available in two unique cloud and side-eye designs, this comfortable sleep mask will have your bestie counting sheep in no time.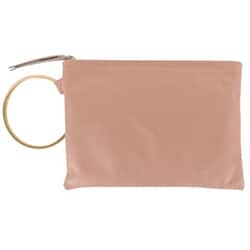 When it comes to gift ideas for friends birthdays, you can't go past a snazzy little accessory like a clutch! A staple in every girl's wardrobe, this beautiful, minimalistic design leather clutch from Florsheim is a must-have for any collection. Made in Italy, the Ekko Clutch has been crafted from genuine calf leather with a durable cloth lining interior. The clutch features a stylish round bangle handle, a large inner compartment for accessories, and a secure leather pull zip-closure. Available in four eye-catching tones with matching gold or silver wrist bangles that will complement any of her outfits. This stunning versatile clutch is one of those cute gifts for friends that are perfect for daily use, nights out, or even special occasions.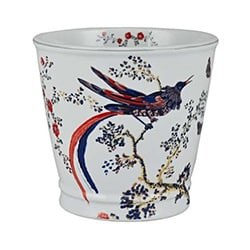 Wondering what to get your friend for her birthday? This beautifully stylish planter pot from India Jane London is perfect for gifting a friend who appreciates fauna, or to introduce her to a new hobby. Suitable for indoor use, the V&A Bird Of Paradise Planter features a vibrantly patterned planter pot, perfect for housing orchids or other smaller florals. Adapted from 19th-century furnishing fabric, the design takes inspiration from the extensive archives of textile collections from the Victoria and Albert Museum in London. One of the more creative small gift ideas for friends birthdays is to put together a cute birthday present filled with bits and pieces she can enjoy and use. This delicate floral planter acts as the ideal gift for friends to fill with other goodies such as decadent
Ferraro Rocher chocolates
,
natural organic soaps
, or even
flowering seeds
to match her personality!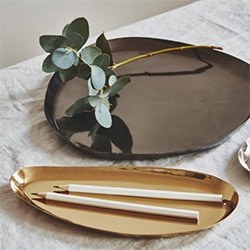 The next one of our small gifts for friends is the perfect tiny gift that is both beautiful and versatile. The Riviera Tray presents an elegant gold stainless steel finish, while the non-symmetrical elongated shape adds character to the unique piece. Measuring 24cm width, 11.5cm depth, and 1cm in height, this stunning display tray can serve several purposes to suit individual needs. From office decor for pens and paper clips, to a jewelry tray for loose pieces, or for display on a coffee table with some tealight candles, this unique multi-functional display piece is one of the best small gift ideas for friends.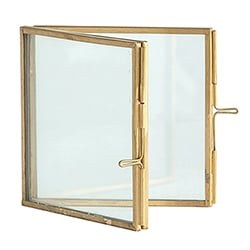 If you're searching for ideas of what to get your friend for her birthday, then similar to candles, photo frames are always well-received gifts. This charming hinged brass photo frame will add unique character to any dresser, bedside table, or mantel. The special hinged design frame allows for display of two 4 x 4 inch photos, side by side, while the elegant brass features draw attention to the photos displayed within. You may also opt to include photos with this gift for friends, of either the both of you over the years, or perhaps pictures of her and her beloved. This beautiful hinged brass photo frame is one of our top treasured, small gifts for friends.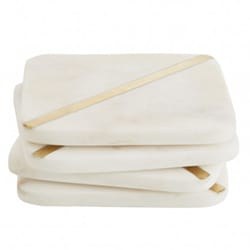 Number 9 in our list of gift ideas for friends birthdays is the perfect gift for a friend who enjoys styling and interior decor. This unique set of 4 Carrara Coasters will add a touch of elegance to any coffee or dining table. Handcrafted from solid white marble, these coasters feature a unique gold brass inset detail that adds a touch of decadence to the beautifully simple design. Measuring 15cm x 15cm, these stunning coasters are the ideal gift for friends who appreciate good style.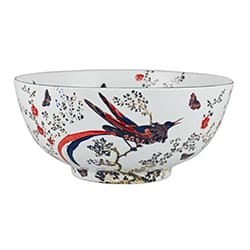 Similar to the artistic planter pot above, is yet another option for stylish gift ideas for friends birthdays from India Jane London. Inspired by 19th-century furnishing fabrics held at the Victoria and Albert Museum in London, this large ceramic Bird Of Paradise bowl features a vibrant design of delicate florals with striking features. Perfect for displaying with decor, fresh fruit, or for serving at special occasions, the unique classic design is also available in matching pieces such as
keepsake boxes
, a
canister
, or planter pots as other gifting options.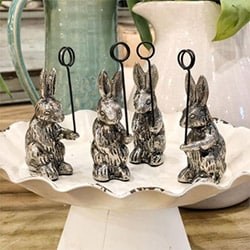 Definitely one of those small, but also very cute gifts for friends are these adorable, yet elegant bunny place card holders. Available in a detailed set of 4 aluminum crafted bunnies measuring 4.5 inches in height, the holders are a great way to organize your next party's seating! These charming bunnies are the perfect addition to style a table setting for Easter, a Baby Shower, or for Alice In Wonderland or farmhouse themed events. In addition to place settings, these little sweet bunnies can also be used to hold notes, or for everyday display with photos for all to enjoy.
Gift Ideas For Friends Birthday: Unique
Wondering what to get your friend for her birthday when she seems to already have everything? We have just the solution with the following unique gifts for friends. If your bestie appreciates gifts with a purpose that stand out from the crowd, or something a little unexpected, then the following gifts will be sure to make her day.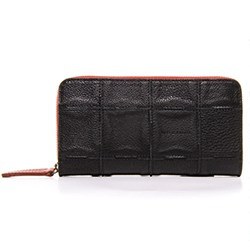 If you're after a unique, stylish, eco-conscious birthday gift for your friend that will stand out from the crowd, then the next item on our list covers all bases. Elvis & Kresse are a sustainable, ethical, and transparent brand that combines hand-woven rescued leather and London's decommissioned fire hoses to create one-of-a-kind pieces. The Fire & Hide purse presents a classic style, offering ample organizational potential in one sleek shape that zips closed on 3 sides. The interior of the purse is also lined with reclaimed parachute silk and features 12 credit card slots, a zippered coin compartment, a second for notes, plus 2 additional compartments large enough to even fit a smartphone! Voted the best purse in 2019 by The Independent, this unique purse is one of those very special gifts for friends you truly care for.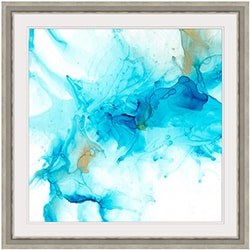 Number 13 on our list of unique gift ideas for friends birthdays is this striking artwork piece by Jennifer Goldberger. The Prussian Plume II wall art presents a contemporary, vibrant canvas print that brings fine detailed museum-quality art into your own home. Each piece of art is printed with archival inks for spot-on color accuracy and will not fade or warp over time. Lightweight, with a hard sealed finish back and sturdy pre-installed hardware means artwork is also gifted and ready to hang! This fluid eye-catching artwork will add a much-needed pop and splash of color to any interior and will find the perfect home in her lounge, office, or even bedroom.
If you're wondering what to get your friend for her birthday if she's the sort of person who prefers highly practical gifts, then these comfy loafers will be right up her alley. The Women's Wool Loungers from Allbirds present soft, cozy, breathable runners in a smart silhouette that oozes effortless chic. Constructed from the finest New Zealand Merino wool, these loungers demonstrate both moisture-wicking and temperature regulating properties, minimizing odor and ensuring a comfortable step, every time. Perfectly suited for eco-conscious friends, laces are made from recycled bottles, while Allbirds also work alongside leading organizations such as ZQ Merino to ensure their wool is held to high standards of farming and animal welfare. Available in stylish, muted tones, these relaxed loungers will complement any style, anywhere.
The following unique gift is a therapeutic item that will ensure she is warm, cozy, and well-rested. The Layla weighted blanket is the perfect gift for anyone but is particularly beneficial for anyone with anxiety, ADHD, or struggling to get a great night's rest. This super-soft, comforting blanket has been filled with microglass beads to deliver Deep Touch Pressure and provide a gentle pressure across her body during sleep. Incorporating the science behind the calming benefits of grounding your body during sleep, the Layla weighted blanket will give her the comforting sensation of being immersed in a giant warm hug.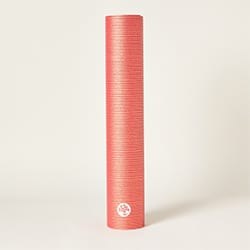 Next on our gift ideas for friends birthday list is a yoga mat that will help her hold poses with confidence. Offering incredible value for money, the versatile Manduka Prolite yoga mat is unmatched for density, cushioning and construction, providing her with comfort and ample support. Given its high density, the mat is still lightweight, sleek, and portable, so she can use it for studio training or taking her practice on the go. One of the finest yoga mats on the market, the Prolite is guaranteed by Manduka never to flake, peel, compress, or fade. Slipping is no problem either, the Protlite features a uniquely formulated material that will increase its grip with every use. She will find this mat extremely easy to clean and maintain, as the closed-cell construction prevents sweat seeping in, reducing odor and bacteria build-up. Soft enough to protect her joints, yet thin enough to feel the floor underneath, the Prolite is the perfect gift for your yoga-loving friend.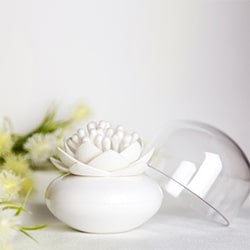 The following gift is so simple, yet so unique, it is almost guaranteed your friend will not own one and be pleasantly surprised! An elegant and practical gift idea for her birthday is the Lotus Cotton Bud Holder. This one of a kind cotton bud holder has been designed in the shape of a flowering lotus, featuring fine detailed petals blossoming to reveal a budding cotton bud center. A minimalistic design with a contemporary soft white finish, the holder also features a clear dome lid to protect buds from the environment. This modern cotton bud holder will make a beautiful, unique addition to any bathroom.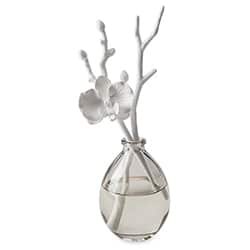 If you're wondering what to get your friend for her birthday who seems to have everything, then the following unique gift could be just what you're searching for. The Nature Stem porcelain diffuser encapsulates beauty and simplicity in this elegant stick diffuser. Designed as eye-catching orchid, the diffuser uses the natural absorbency of porcelain to effectively diffuse scent and disperse throughout a room. The set comes packaged with a 4oz delicate floral fragrance that will immerse the room with a fresh scent after just a day of use. Doubling as a contemporary and stylish decor piece, the detailed design features a bright white blossoming orchid and is also available in an artistic dragonfly design.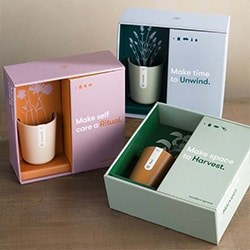 Next of our gift ideas for friends birthday is a gift set that will help her cultivate a soothing space in her home or office. Available in three purposeful thematic combinations; Unwind, Ritual, and Harvest, the beautifully packaged Mood Plant gift boxes are curated sets of self-watering grow kits. Common to each set is a unique seed variation including a plastic tray, bamboo pot, coconut pith and perlite growing medium, wick, activated carbon, plant food, and growing instructions. If she is into gardening, the Harvest countertop garden will provide her with a fresh supply of herbs. The box contains Genovese basil seeds, 100% cotton tea towel, and pruning shears. If she's into healthy herbal teas, the Ritual set will allow her to enjoy growing and steeping endless cups of her own homegrown brew. The box contains non-GMO chamomile seeds, nesting insert for straining, and a ceramic mug for her to drink from. The Unwind gift set is great for a friend that loves fragrance, aroma, and creating a relaxing sleeping environment using soothing scents. The Ritual aromatherapy box features a soy blend candle, pillow spray, 100% cotton sleep mask, and non-GMO lavender seeds. If you are wondering what to get your friend for her birthday, look no further than these unique Modern Sprout gift boxes, offering a Zen-like experience with usable end produce.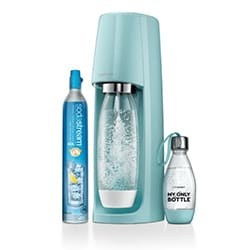 One of the coolest gift ideas to get your friend for her birthday is a refreshing tool that adds bubbles to her beverages. The Sodastream Fizzi Classic is a sparkling water maker that produces delicious sparkling water and soda drinks. Compact and cordless, the Fizzi Classic comes in two invigorating bundles; the Hydration Pack and the Starter Pack. The Fizzi Classic Starter Pack contains the basics for getting bubbles into your beverages, while the Hydration Pack expands storage and portability while adding a little flavor. The elegant and retro-looking Sodastream is available in six color variations; black, white, red, aqua, dark blue, and a bronze and white combo. In addition to the device and bundles, Sodastream offers a myriad of accessories and flavors to expand storage, portability, and soda taste. A few of the most notable flavors you can add to the bundle include cola, ginger ale, orange, pina colada, mojito, and coconut. No matter her tastes, if your friend loves a cool refreshing soda, the Sodastream is the perfect gift for her birthday.
No need to wonder what to get your friend for her birthday when you know she loves a casual glass of wine or spirits. The Bruni rolling wine glass set contains two beautiful lead-free glasses, uniquely shaped, functional, and angled to rotate. Modern, intriguing, and classy, the rolling glasses feature a tapered base that allows glasses to swirl when resting on a flat surface. Swirling is thought to increase wine oxygenation, while the glasses' impeccable construction ensures they are also tough and durable.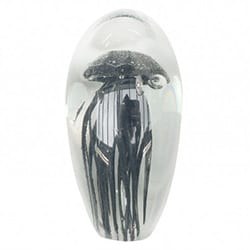 If you're stuck for unique gift ideas for friends birthdays, then this next item is certainly not your everyday present. Perfect for friends with a slightly dark, quirky personality, is this elegant, yet unconventional functional and decorative piece. This one of a kind elongated paperweight features an eerie black jellyfish encapsulated in solid glass. Measuring 14.5cm in height and 7.5cm in diameter, this understated, yet stylish piece will be the perfect addition for adding a personal touch to her workspace.
Yet another unique, yet practical gift is this one of a kind statement piece for her workspace. The Head pen cup is a unique holder featuring an eye-catching abstract design of a human head. Crafted from high-quality concrete with a smooth finish, the holder is designed for storing office accessories such as pens and highlighters, but can also double as storage for other nicknacks and treats! The modern and minimalist design of this functional artistic piece will seamlessly blend in with her other desk accessories.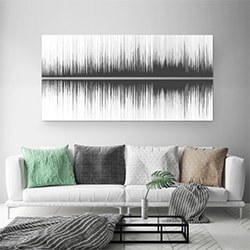 The Custom Split Sound Wave Art is a creative piece of artwork with a unique personal meaning. The contemporary style artwork features a unique sound wave design split over two canvases. Do you know your friend's favorite song of all time? Select any music with an official recording and the piece will be converted into visible sound wave artwork! Manufactured with only high-end materials, all inks are safe, water-based, solvent-free and odorless, while strict quality controls ensure only high-quality printing to produce stunning artwork. Blending seamlessly into any setting, this subtle, chic abstract artwork is perfect for display in her living room, bedroom, or workspace environment. If you're searching for a truly unique gift idea for your friend's birthday, this one of a kind artwork piece will definitely make a lasting impression.
Gift Ideas For Friends Birthday: Personalized
If you're ever stuck for ideas what to get your friend for her birthday, then the answer is – just make it personal! With so many options available for personalization, we have selected the best personalized gifts for friends that are both intimately stylish and unique.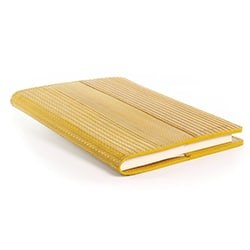 A great place to start the personalized section of the list is with this beautiful notebook. The Elvis & Kresse notebook features an elegant cover design, uniquely crafted from decommissioned fire hose. The inside of the cover allows for personalized messages, embedded directly into the firehose via laser etching. The notebook includes the option of either a lined or unlined A5 pad that is replaceable. Available in yellow, black, and red, this charming notebook features an enduring hardback construction and lifetime repair.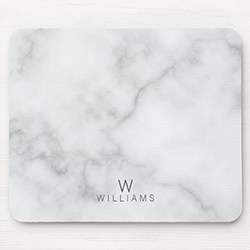 Stylish, simple, and durable, the next gift idea will prove an elegant companion for her PC or Mac. This modern minimalist mouse pad features a quality white marble design that will prove a smooth scrolling surface for her mouse. The durable stain and dust resistant cover provides a smooth and silk-like surface, while a non-slip backing provides stability, combining for superior cursor accuracy. A cool and affordable gift idea for your friend's birthday, this minimalist mousepad presents both a fashionable and practical gifting option. If marble isn't quite her style, there is the option to customize the surface, adding a personal touch to a quality product.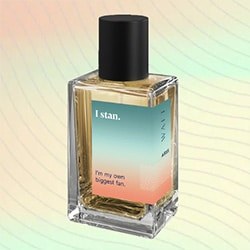 If you're stuck with what to get your friend for her birthday, but know you want something practical, unique, and personal, this is the gift for you. WAFT is a company that offers perfume and fragrance curation, allowing you to create a unique perfume for your recipient or gift her a package to create one herself. In addition to customizing perfume contents, there are a variety of bottle label options, allowing you to dress up the bottle with a custom style, message, and date. WAFT offers three box sizing options; Sample, Savor, and Splurge, while their guided customization process makes the entire experience simple, straightforward and enjoyable.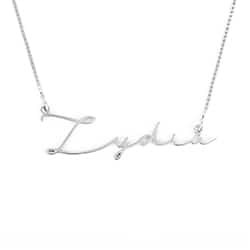 A beautiful personalized gift idea for your friends birthday, name necklaces are a gift that can be worn, no matter the occasion. The elegant Jeulin Signature style necklace is handcrafted from a choice of quality yellow gold, rose gold, or silver. Perfect for Birthdays, Christmas, and other special occasions, the personalized necklace can be customized for up to nine letters and five chain lengths. If you are after an alternative to the Signature style lettering, similar necklaces are available in
Brock Script
,
Three Tone
,
Tangerine
or even a unique
Heartbeat
option.
Gift Ideas For Friends Birthday: Special
So if you're wondering what to get your friend for her birthday to let her know how much she means to you, then the following treasures speak for themselves. These carefully selected special gifts for friends are so thoughtful and beautiful, they may even bring a tear to her eye.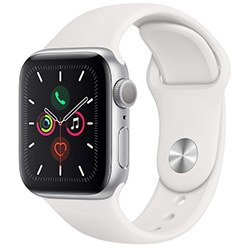 If you're looking to find her something spectacular, elegant, and fit for everyday use, look no further than a modern Smartwatch. The stunning Apple Watch Series 5 will rest comfortably on her wrist, providing her with a slew of information on a retina display that never sleeps. The watch features superior functionality, numerous applications, and convenience she just can't get from her phone. With App accessibility resting on her wrist, the Series 5 watch is perfect for techies, fitness fans, and her ever-changing tastes and preferences. The watch can wake her up, track her fitness goals, measure heart rate and yes, it can even tell the time! In addition to the countless functions, the Apple Watch will allow her to listen to the Apple Music library and take the device for a swim.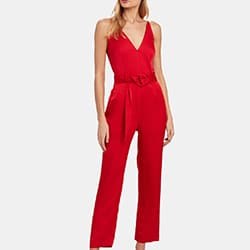 There are some gift ideas for friends birthdays that scream special, and the next item is surely one of them. Night or day, from the boardroom to the bar, the WAYF Trista Belted Jumpsuit is a surefire way to stay sleek for any special occasion. A striking red tone that will turn heads, the tailored fit design features a flattering deep V-neck that adds a sultry touch, while the belted waist will define her best curves. This effortless feminine jumpsuit by WAYF is the perfect staple piece for her wardrobe.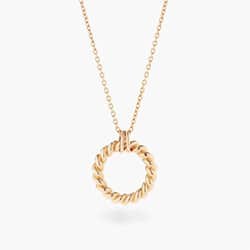 If you're wondering what to get your friend for her birthday that will be sure to impress, you can't go past a beautiful piece of jewelry. The Eternal necklace features a stunning yellow-gold vermeil pendant attached to a long cable chain. The twisted gold rope design creates a unique, elegant texture, while the rounded chain rests gracefully around her neck. Defining beauty in simplicity, this eye-catching design is one that will stand the test of time.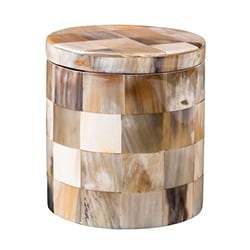 One of the most elegant and unique gift ideas for your friends birthday, the Montana jewelry box will securely store her high-end accessories. This beautiful unique jewelry box has been crafted from a combination of hardwood and ethically sourced buffalo horn. The natural color tones blend seamlessly with any interior decor, while the slimline design provides ample storage capacity. If this unique design captures your interest, these
triangle
,
hexagon
, and
square-shaped
votives are equally stylish, eye-catching pieces.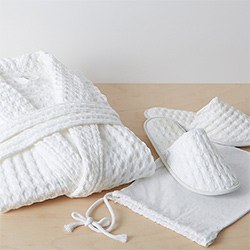 Help your friend feel like she's walking on clouds with this luxurious spa bundle. This beautiful bathrobe and slippers set feature a stylish waffle weave design available in pure white and gray. The hotel-worthy robe is super absorbent, pre-shrunk for perfect sizing, and extra soft, while the slippers are both cushy and flexible. The perfect gift for weekend getaways and romantic nights at home, the spa bundle robe and slippers are the relaxing gift your friend needs.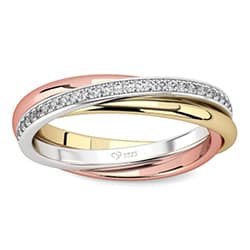 Gift ideas for friends birthday number thirty-four is a beautiful accessory for both daily wear and formal occasions. The iconic Jeulia three-toned ring features three intertwined bands; gold, silver, and rose. The ring is made from quality sterling silver and features sparkling gemstones embedded in the upper band. A perfect gift for all ages, the ring is elegantly designed and can also be engraved with a name or short personal message.
Gift Ideas For Friends Birthday: Funny
If you're not sure what to get your friend for her birthday, remember laughter is the best medicine! If your friend doesn't take life too seriously and enjoys a good laugh, then the following funny gift ideas for friends are sure to make her chuckle!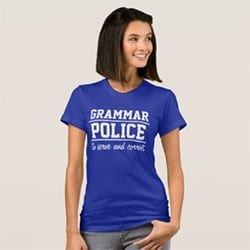 Is your friend that annoying person constantly correcting other people's spelling mistakes? Then the Grammar Police Tee is the gift idea for you! The slim fit T-shirt features the words "Grammar Police to serve and correct", a humorous spin on 'to serve and protect'. If your friend frets over other people's bad grammar but also appreciates good humor, then this is the perfect gift for her.
One of the more interesting and novel gift ideas for your friends birthday, these coasters will support her beverages in an emphatic fashion. The Pop Art coaster set includes six vibrantly designed glass coasters with foam stoppers, each containing a different punch line. A great addition to any lounge or workspace, these comic coasters add fun, humor, and conversation to any party or gathering.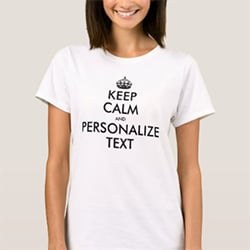 If you're searching what to get your friend for her birthday who has a good sense of humor, then the following gift is for you. No one knows your friend better than you, so what better item to gift her than a customized comical Keep Calm T-Shirt?! First used by the British during World War II, you can now personalize the widely used Keep Calm And Carry On slogan to suit your friend's sense of humor! Printed on a comfortable, relaxed fit Tee, your friend will enjoy sporting her Keep Calm slogan, or alternatively proudly displaying it on her
coffee cup
or a
throw pillow
for the world to see.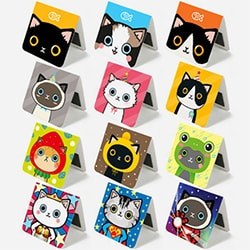 Gift ideas for friends birthday number thirty-eight is a funny item for animal lovers and bookworms alike. The most fun way to mark your pages, these cats are dressed to impress.. and make her smile. The Magnetic Cartoon Cats bookmarks feature cute cats wearing superhero costumes, disguised as other animals, and wearing party hats. The bookmarks come in a set of three and are a great companion if you're also considering gifting a book.
Wondering what to get your friend for her birthday who has a wicked sense of humor? The following book by Cosmopolitan will help your friend get creative with her sex positions. Presented in a sexy and alluring, yet discrete package, Cosmo's Sexy Sutra hardcover book contains 101 different positions for perking up her sex life. Featuring sensual, yet tasteful illustrations with detailed descriptions, this unique, cheeky gift is bound to cause a grin or two.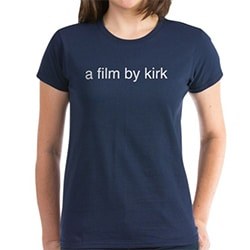 Is your friend a die-hard Gilmore Girls fan? Has she watched the series so many times, she knows the script backward? Then a unique Gilmore Girls inspired Tee is the perfect gift for her! This classic style T-Shirt features the line "a film by kirk", which will make any Gilmore Girls fan smirk as they reminisce the episode that screened Kirk's first feature film. Recalling the funky soundtrack and Kirk's unforgettable dance moves, this is a humorous gift only a true GG fan will appreciate.
Gift Ideas For Friends Birthday: Bookworm
It can be a challenge coming up with ideas what to get your friend for her birthday if she loves reading, but already has shelves of great literature! So we have found the following unique birthday gifts for bookworms to solve this very dilemma! These special book-inspired gifts are bound to make her smile.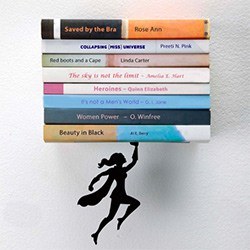 The first birthday gift idea for your bookworm friend is not your standard boring bookshelf… it's the Wondershelf! A heroic floating bookshelf that will hold her favorite novels afloat using nothing but superpowers. The Wondershelf features a fearless superhero silhouette supporting a stack of books while suspended in mid-air. The illusion is created by magnetically connecting the Wonderwoman character to a metal support shelf, attached to a bracket that is screwed into a wall. The shelf itself is inserted between the bottom book cover, giving the appearance as if there is no shelf at all! A great gift idea for bookworms, nerds, and superhero fans alike, the Wondershelf is a fun twist on an otherwise banal item.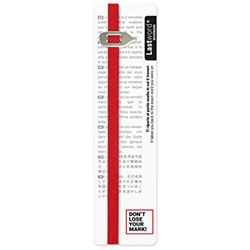 The most obvious of gift ideas for a bookworm friends birthday, a bookmark will ensure she never loses her page. If your friend is a bookworm, she will have plenty of bookmarks.. so why get her another? Great question! This bookmark will not only hold her page, it will point to her last sentence, so she can continue reading exactly where she stopped! In addition to its precision, the bookmark is made from elastic, meaning the bookmark wraps over pages, ensuring it never falls out like traditional designs. Perfect for all book designs and sizes, the sleek and stylish Lastword bookmark is available in red, blue, green, and yellow.
If you're still wondering what to get your bookworm friend for her birthday, the next gift idea is a cool reading aid to help keep pages open on their own. The Widom Page Anchor is perfect for hands-free reading, lodging itself between pages to easily hold them in place. The perfect book accessory, the anchor is made from premium stainless steel and features an attractive chrome painted finish.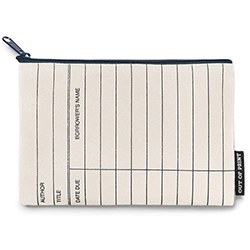 The perfect gift that any bookworm will adore is this cute zippered pouch. Reminiscent of a time when library visits were a must for all book lovers, this unique little pouch has been designed as a traditional old school library card. Made from 100% cotton canvas and measuring 9 x 6 inches, this mini pouch is perfect for cards, stationery, or other nick nacks, and is also available in other book-themed designs to suit her taste.
If you're interested in a gift that's nerdy, fun, and great for a comic book fan, this kickass bomber jacket fits the bill. The wine and gold Wonder Woman jacket is an officially licensed DC product that contains a large WW logo on the back and a smaller version on the front. The jacket features a front zipper, two functional front pockets, and a small sleeve zipper on the left sleeve. Made from polyester and fully lined for comfort, the Wonder Woman bomber jacket is a cool gift idea for your comic-loving friends birthday.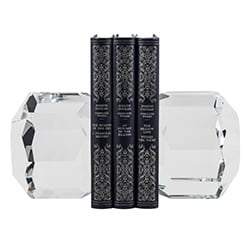 If you're after a gift for a very special bookworm friend, these beautiful bookends will be a perfect surprise. The brilliant crystal bookend set presents a dazzling point of difference to her bookshelf, adding a touch of decorative elegance to any room or space. Made from high-quality crystal, the bookends draw their inspiration from Art Deco and are known for their extraordinary clarity. If you're after bookends with a more modern, abstract feel, then the
Ashmolean set
of bookends is equally stunning and eye-catching. The ultimate gift for your bookworm friend, these bookends will prove a perfect companion to her extensive reading collection.
Gift Ideas For Friends Birthday: Animal Lover
No idea what to get your friend for her birthday who loves her furry friends? If you're fed up with the same-old, tacky animal-inspired gifts and are after something different for a change, then check out these birthday gifts for animal lovers! Thinking outside the box, we're sure she will adore these unique new gifts that honor her (other!) best friend.
Gift forty-seven on our gift ideas for friends birthday list is a warm companion and best friend rolled into one. The Dachshund throw blanket is warm and cuddly, perfect for cold nights in front of the TV. Featuring an adorable wiener dog on one side, the blanket is 100% polyester and suitable for people with sensitive skin. Machine washable, shrink resistant, and reversible, this blanket will comfort your friend when she needs it most.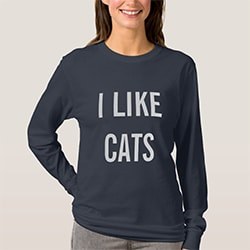 The answer to what to get your cat-obsessed friend for her birthday might be as simple as a bold T-shirt that parades her undying love for her feline friends. The "I like cats" long sleeve tee is a simple and straightforward gift she can wear with pride. If a Tee is not what you're after, the I Like Cats design is also available as a
mug
,
throw pillow
, or
ceramic ornament
.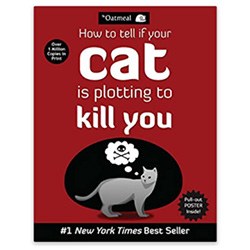 Is your friend a cat lover? If the answer is yes, she will laugh herself silly with this joke book, filled with cat humor. How To Tell If Your Cat Is Plotting To Kill You is a New York Times Bestseller containing cat-themed comics, jokes, and a pull-out poster. The book makes for a great birthday or Christmas present for your cat-obsessed friend with a good sense of humor.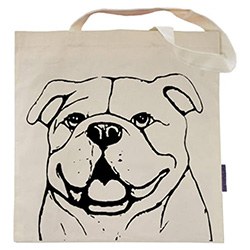 Another of our gift ideas for a friends birthday who is an animal lover is a trendy and useful tote bag. The Dog Tote Bags are made from cotton and are perfect for carrying pet treats, toys, or even to lend a helping hand carrying groceries on a shopping run. Each bag is hand-printed from original artworks and features a multitude of popular dog breeds including; Boston Terrier, Shih Tzu, English Bulldog, and Basset Hound.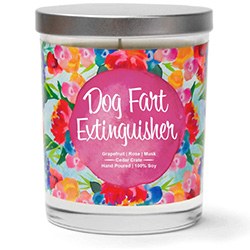 The gift everyone wishes they had when their favorite friend stinks up the room, this scented candle is a must-have for every indoor dog owner. The Dog Fart Extinguisher is a grapefruit and rose musk-scented natural soy candle, perfect for absorbing those nasty odors. The humorous candle is hand-poured in the USA, featuring a cotton and paper core wick, and is both zinc and lead-free. An ideal gift for a dog-loving lady, the candle comes packaged in a gift box ready for giving.
Gift Ideas For Friends Birthday: Techie
Unsure what to get your friend for her birthday who loves all things new and tech? We have come up with the following tech-inspired birthday gifts for techies that are both contemporary and unique to suit her style.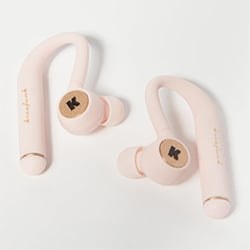 If the gift you're searching for is one that can be used daily and carried with her wherever she goes, headphones tick all the boxes. The Kreafunk bGEM In-Ear Headphones offer a compact travel option that allows her to enjoy her music on the go without the added bulk of over-ear alternatives. The Kreafunk features a touch controller, 33-foot Bluetooth range, and a built-in microphone for hands-free calling. With tip options to suit any ear, and available in 3 beautiful color options, these in-ear headphones are as comfortable as they are chic.
Gift ideas for friends birthday number fifty-three is for the techie or businesswoman who likes to carry her gear in style. The elegant Fire & Hide folio laptop case is as beautiful, as it is sustainable, crafted from decommissioned fire hose and iconic Burberry leather cutoffs. Featuring an internal pocket for additional storage and rescued parachute silk panel lining, the case also adds protection to the contents with a layer of closed-cell foam. Unique, beautiful, and perfect for the eco-conscious, the Fire & Hide folio laptop case is a smart and professional birthday gift idea for her.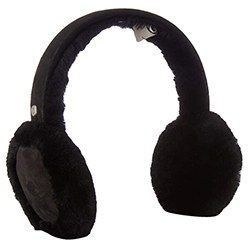 Still wondering what to get your techie friend for her birthday? The makers of the classic sheepskin leather boots, UGG, have created these warm and comfortable Bluetooth earmuffs. Featuring a plush lining and water-resistant design, the stylish earmuffs are available in eight attractive color variations to suit any style. A great gift for winter wear, the UGG earmuffs will help keep her warm and entertained.
A cool gift idea for your friend's birthday, this is one cassette tape that won't get chewed up. The Retro Cassette power bank is a small, yet powerful portable USB charger allowing her to resurrect flat devices on the go. The charger features a 4000mHh capacity, charge level indicator lights and a lithium-ion battery capable of rejuvenating her devices over 500 times. Compatible with all devices capable of being charged via USB, this power bank has an old school feel but packs a modern punch.
A perfect Smartphone companion, this gift idea is one that will get plenty of use, fast. The Urbanears Pampas are as stylish, as they are crisp. The uniquely designed Pampas are built for extra-long listening comfort, with optimally angled caps and a cushioned headband. Featuring a collapsible design for convenient storage, these wireless Bluetooth headphones include over-ear caps to block out noise. An astonishing 30 hours of wireless playtime ensures a battery that will last for days on end, so there's no need to charge daily. Available in 2 contemporary color options, the bold design of the Pampas earphones stand out from the competition, while the optimized acoustics provide an immersive musical experience. Featuring instant music sharing, responsive control knob, and 30 foot Bluetooth range, these headphones are the perfect gift for your friends birthday.
Gift Ideas For Friends Birthday: Travel
Wondering what to get your friend for her birthday who's got the travel bug? If your bestie is a jet setter and always on the go, we have found the best travel birthday gifts to suit her lifestyle. From very useful traveling necessities to beautiful traveling keepsakes, you can be sure to find a gift that will please!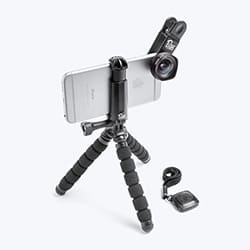 Snap happy and always on her phone? The next gift idea for your friend's birthday will improve her pics without requiring a professional camera. The Pixter Travel Pack provides her with all the tools she needs to take amazing photos, straight from her Smartphone. The pack features a flexible Tripod for added stability, a Bluetooth remote for easy snaps, and a Wide Angle Pro lens that doubles her capture angle. In addition to photography tools, the pack includes a travel pouch, microfiber cloth, front and back lens caps, and a Pixter clip for safely attaching lenses. Compatible with all Smartphones, the Pixter Travel Pack is a space saver she can take on any trip.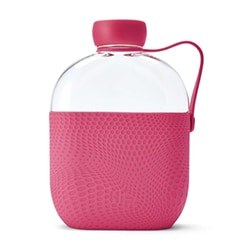 A gift for travel, leisure, and business, this unique bottle features a smart and fashionable ergonomic design. Shaped like a modern hip flask, this beautiful water bottle is slim enough to conveniently fit into your friend's handbag. Lightweight with glass-like clarity, the Hip Bottle is composed of Tritan plastic that's both BPA and BPS free. The soft bottom stops this bottle from sliding, while the sturdy construction can be handled without fear of breakage. A secure twist top lid prevents contents from spilling, while the unique grippy silicone accent will prevent her from dropping the bottle. Available in 7 contemporary soft-grip color variations, the bottle is as much a fashion accessory as it is a utility.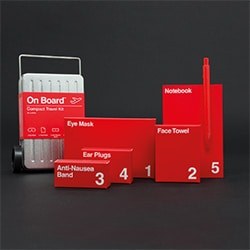 Item fifty-nine on our gift ideas for friends birthday compilation is a mini travel suitcase packed with travel essentials. The On-Board Compact Travel Kit contains a face towel, earplugs, eye mask, anti-nausea band, notebook, pen, and a tough metal case. With the seemingly endless list of travel challenges, this convenient kit will help your friend get herself some shuteye, stay refreshed, and reduce the severity of motion sickness. The cute little case is only 3.9 x 4.7 x 1.2 inches, meaning it can be easily placed inside her carry on luggage for convenient portability.
If you're still wondering what to get your traveler friend for her birthday, a map designed to mark off visited destinations is a novel idea. This luxurious designed Platinum Scratch Map is a metallic ink printed poster, covered in a layer of platinum foil. The foil layer is removable and designed to be scratched off to reveal a colorful destination underneath. The map comes with a set of icon stickers and a quality scratch coin, and is also available in
varying styles and colors
.
Rounding out our gift ideas for friends birthday list is a travel pack to help her get some rest on those long flights. Three essential items every frequent flyer needs in their arsenal are a neck pillow, eye mask, and quality earplugs. The plush memory foam pillow supports her neck, preventing pain and cramps from sleeping on an angle. The comfortable 3D contoured mask blocks out light and passing shadows, while the earplugs mute distracting engine noise or rowdy children. Help her get some shuteye on her next plane ride with this lightweight and conveniently portable travel companion.
Searching for more than Gift Ideas For Your Friends Birthday? Check out some of our other great list for more awesome gift ideas.