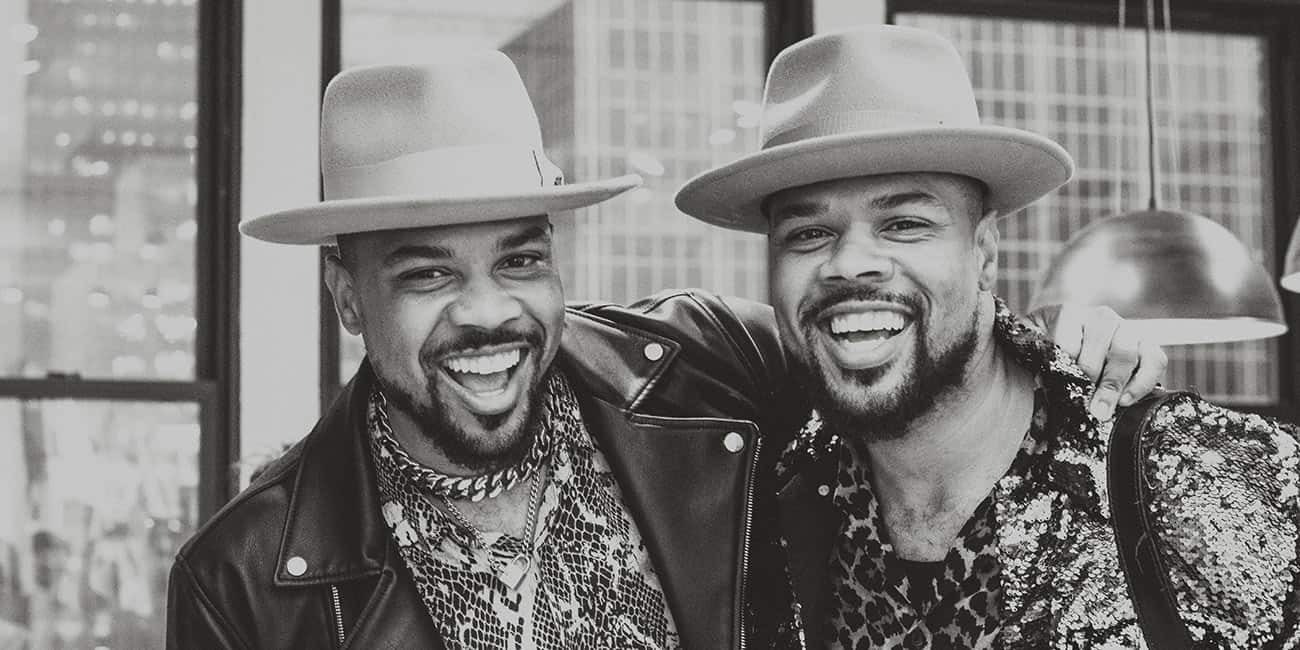 Wini Gifts is supported by our readers. At no additional cost to you, we may earn a small commission from the purchases you make using our links.
Learn more
If you're searching for the best gift ideas for brothers that are bound to please, then below is the ultimate list you've been searching for! Whether you're after birthday ideas for brothers, or the perfect Christmas gift, we have put together an extensive selection of new and unique gifts to cover all personalities and tastes.
Gift Ideas For Brother: Popular
We have put together a few of the most popular gifts for brothers that we think stand out from the crowd. If your brother is interested in all things trending and new, then the following must-haves are bound to make his day!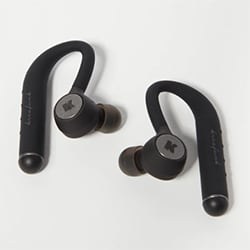 Kicking off our gift ideas for brother is a modern pair of wireless headphones. The Kreafunk bGEM Headphones are elegantly designed, lightweight in-ear headphones that fit comfortably in and around the ear. Your brother will be able to enjoy 4 hours of musical bliss with a respectable 1.5 hours charge time. He will love the built-in microphone for hands-free calling, touch button for controlling his music or calls, and a choice of 3 ear tips to customize the perfect fit. These sleek headphones feature a 10m (33ft) Bluetooth range and are available in 3 contemporary color options: black, cool gray, and soft pink.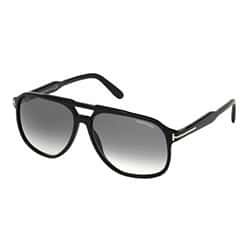 Another popular gift for your brother is a pair of stylish sunglasses. The Tom Ford retro-inspired sunglasses are as much of a fashion statement as they are protective eyewear. Featuring impeccable European craftsmanship, these black and smoke gradient navigator sunglasses are a perfect complement to both formal and casual attire. The Tom Ford sunglasses offer 100% UV protection and are a perfect birthday gift idea for a fashion-conscious sibling.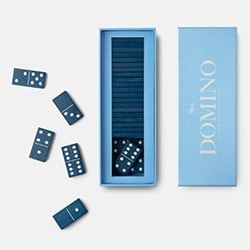 The third of our gift ideas for brothers is this unique modern design of a classic tile game. Printworks has created a fresh take on a Domino set that your competitive brother will love. This gift idea is simple yet offers hours of fun, perfect for family gatherings. In addition to fun games nights, the set doubles as an eye-catching decorative piece for coffee tables and display stands. The elegant powder blue box contains 28 sophisticated dark blue wooden Domino pieces and easy to read instructions. Help move your brother away from his smartphone screen by gifting this wonderful Domino set for his birthday, Christmas, or simply as a cheer up gift!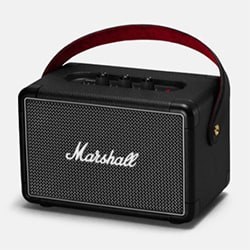 If your brother loves him some rock music, then the next idea will be received with open arms. The Marshall Kilburn II is a professional amplifier inspired Bluetooth speaker that will provide your brother with over 20 hours of music on the go! The retro design stands out from the sea of Bluetooth speakers, while the rugged exterior is strong, sturdy and durable. The speakers provide well-rounded sound with clear high notes, multidirectional sound, and quick charge so he can get 3 hours of playtime when plugging up for only 20 minutes! The small yet effective Marshall Kilburn II speakers are suitable for smooth easy listening, and also producing a powerful sound at his next party. Quality design, classic feel, and customizable sound, this speaker is sure to be a popular gift for your brother.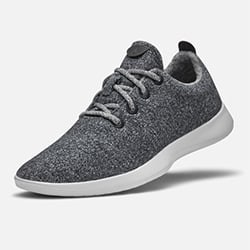 The fifth item on our gift ideas for brother list is soft, cozy, and will comfortably slip onto his feet. These unique men's runners from Allbirds are constructed using New Zealand Merino wool, a superfine material that is both moisture-wicking and temperature regulating. Conforming to his every step, the wool runners warm in the cold, cool in the heat, minimize odor, and will not irritate the skin on his feet. Great for an environmentally conscious guy, the laces are 100% recycled polyester, while the insoles use castor bean oil instead of petroleum-based foam. Fashionable enough for casual attire and functional enough for walking and running, the Allbirds men's wool runners will be a popular gift with your brother.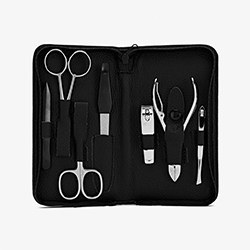 If grooming tends to be one of your brother's challenges, the next idea will go a long way to solving that problem. Help your brother make an outstanding first impression with the Murdock London men's manicure set. This set will keep his nose hairs out of sight, his beard under control, and prevent his nails from piercing every hand he shakes. The ultimate grooming set, this popular gift idea for your brother contains tweezers, nail nippers, a file, nose scissors, nail clippers, and beard scissors.
Gift Ideas For Brother: Professional
Does your brother like to work hard in style? The following professional gifts for brothers are the perfect accessories for dapper gentlemen with a great sense of style. Whether he's at the office, jet setting to his next meeting, or relaxing after hours, he'll be looking good with the following stylish presents for brothers.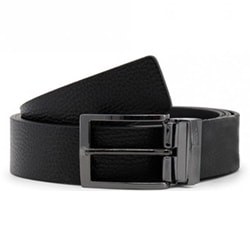 More than just an accessory to keep his pants from falling, the next gift idea for your brother will elevate his style to the next level. The Emporio Armani grained belt is made from 100% black leather and features a sturdy elegant metal buckle with an embossed EMPORIO ARMANI logo. This beautifully crafted designer belt is the perfect functional accent to any formal, business, or casual attire. A great professional gift for your brother, the Emporio Armani belt will be proudly worn for years to come.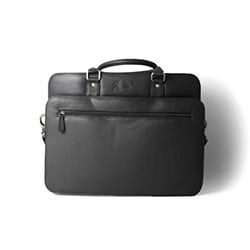 Gift ideas for brother number eight is a functional fashion accessory for the business professional. If your brother carries an old, worn, weathered briefcase to work each day, perhaps a replacement could put the pep back in his step. Help him walk to his office with pride and the knowledge his documents and laptop are safe and secure. The Marieke briefcase is constructed from Vachetta leather, a premium cowhide that has a smooth feel and soft appearance. This briefcase features two front compartments, a rear button enclosure, and a padded laptop sleeve. The timeless design combined with high quality, sturdy construction makes this a perfect professional gift for your brother.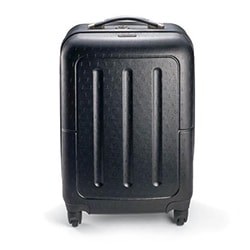 Does your brother take frequent business trips? If the answer is yes, the next of our gift ideas for brothers might be just what you're looking for. The Jet Setter carry on is an essential travel companion for business professionals of any age. The hard-shelled casing will protect all of his gear, while the sturdy wheels allow him to effortlessly roll his luggage in and out of airports and hotels. The Jet Setter carry on features an extendable handle, inner toiletries compartment, and safety straps to secure his travel essentials. In addition to all of its great features, the case also conforms to most airlines carry on restrictions, so he will board his flights hassle-free.
Is your brother still using an old backpack or smelly sports bag for short weekend trips? This handsome and elegant Bugatchi leather weekender is the perfect professional gift for your brothers travel needs. Help him step up his travel game with a full-grained pebbled leather travel companion rich in style and voluminous in carrying capacity. The weekender features rolled handles, a vertically zippered outer pocket, and a detachable shoulder strap that can be easily adjusted to suit his height and frame. This stylish Bugatchi bag is available in a subtle charcoal color for a conservative sibling, and also a bright blue design for an attention seeker eager to show off his classy accessories with pride.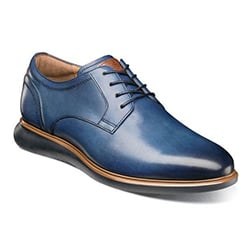 Send your brother a message that life is too short for ugly shoes with the next of our gift ideas for brother. Perfect for a comfortable fit and a professional feel, the Florsheim Fuel Plain Toe Oxford shoes are available in 5 modern colors to complement any wardrobe. His feet will breathe through leather linings, his heels will be secured with additional padding, and his stance sturdy with grippy rubber soles. These Plain Toe Oxfords also include a removable footbed and feature a lightweight construction fit for daily wear.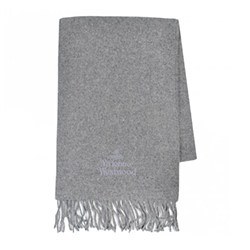 The next professional gift for your brother is a winter, spring and fall accessory for the modern man. The Vivienne Westwood Scarf is fashionable and subtle, providing the perfect accent for neat, casual, or business attire. Made from 100% wool and featuring an embroidered Vivienne Westwood logo at one end, the scarf is as functional as it is stylish, high in comfort, and the ideal accessory to protect his neck from the cold.
Gift Ideas For Brother: Wearable
If your brother likes gifts with purpose, then perhaps you're after a wearable gift for brothers? All the following presents for brothers contain wearable items – whether for dressing up, or dressing down, these gifts will get plenty of good wear!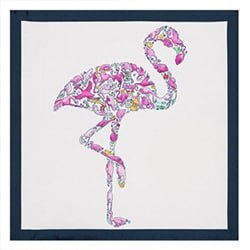 The next gift ideas for brother item is a stylish subtle accent for formal outings. The flamingo is a symbol of beauty, balance, and grace, possibly the qualities your brother wishes to embrace or enhance? This unique Bugatchi silk pocket square features a flamingo made out of flamingos, creating an artistic and fun visual representation. Made in Italy from 100% silk, the pocket square is available in four contemporary color options: night blue, ruby, mango, and snow. No matter the occasion, this wearable gift for your brother is a perfect accent for any formal outing.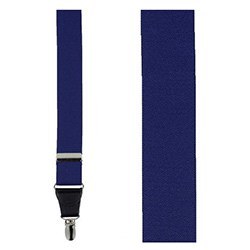 Why use a belt, when instead he can hold his pants up old school style? If the Emporio Armani grained belt isn't quite this thing, maybe these clip suspenders are a better fit. This classic accessory is perfect for the OG brother to keep his pants from sagging. Available in solid blue, tan, and brown, the suspenders add a touch of sophistication to formal attire. The clips are nickel-plated, while the bands contain a polyester-elastic blend for optimal lift and comfort. One of the best and most unique wearable gifts for your brother, a solid pair of suspenders will be a welcome addition to his formal arsenal.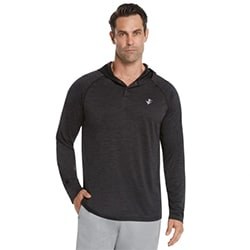 Sporty, clean, and casual, the next gift ideas for brother item is suited to slow weekends and sweaty training sessions. This versatile and practical men's pullover hoodie is thin and lightweight and features a comfortable and relaxed, yet stylish fit. The Hoodie combines aesthetics with functionality, keeping him warm while utilizing moisture-wicking materials to ensure a dry outing.
Soft, comfortable, and elegant, these short sleeve men's golf polos will not restrict your brother swing. If he loves a round of golf, the Three Sixty Six polo shirt is a gift your brother will appreciate. The shirt is available in up to 12 attractive color variations, features a loose fit design, and will keep him dry by moving moisture away from his body. What separates this golf polo from the rest, you ask? 4-way stretch fabrication that allows for improved mobility, whatever direction he decides to move. Perfect for golf or tennis, these polos are one of the best wearable gifts for your brother. Looking for a companion to this polo? These
Dry Fit Golf Shorts
feature a tapered slim fit style in an elegant cargo design.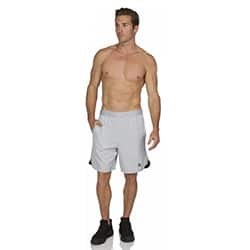 Whether he's a fitness fanatic or just needs a little motivation to get into shape, a pair of Dry Fit Gym Shorts are a great gift idea for your brother. These basketball style shorts feature pockets, an adjustable waistband, and are suited to a multitude of activities such as Crossfit, running, or even yoga. The shorts are available in 2 vibrant and 4 muted color options and feature moisture-wicking fabric. The lightweight design makes exercise a more comfortable experience, while the modern look and feel helps the shorts feel like casual apparel.
Gift Ideas For Brother: Unique
If you're searching for the most unique gift for brothers, then the following presents will be sure to spark his interest! Far from every day, these one of a kind gifts have been selected due to their unique nature. Some practical, some novel, but one thing is certain – these gifts will definitely make a lasting impression!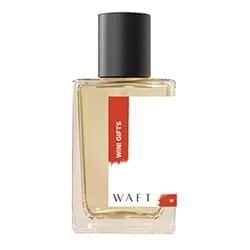 One of the most unique gifts for your brother on this list, the WAFT custom fragrance creator allows you to personalize a fragrance for him based on setting, feel, and purpose. The custom cologne can be gifted in two ways, allowing your brother to make his own custom scent, or creating one on his behalf. The fragrances are available in three packaging options which include;
3 x 5ml bottles
50ml bottle & 2 x 5ml bottles
100ml bottle & 2 x 5ml bottles
The straightforward custom fragrance tool asks you to make choices based on a set of criteria. Ultimately you are prompted to select ingredients and an inspiration for the fragrance to guide the perfumer in the custom creation process. There is also the option to personalize the fragrance and packaging with your custom name or message. A truly unique gift and experience that will make a lasting impression.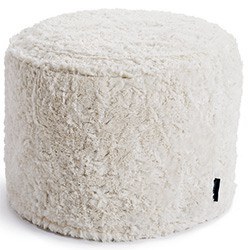 Gift ideas for brother number nineteen is a cool looking lounge buddy, perfect for his feet or bottom. The Lovesac Squattoman is a comfortable pouf encased in your choice of customizable covers. The pouf features 15 quick ship covers and over 150 custom cover materials of varying compositions to suit his tastes or lifestyle. The Squattoman is created using repurposed plastic and filled with a premium blend of fibers and foam. Designed to hold its shape and provide superior support to alternative products, the Lovesac pouf is a unique gift for your brother to enjoy each and every day.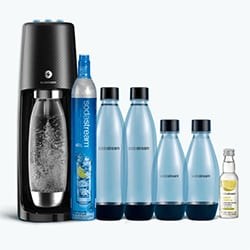 Help keep your brother refreshed and hydrated with an elegant sparkling water maker! The Sodastream uses a carbonating cylinder to inject fizz into water that he can get straight from his tap. The unit creates healthy and delicious beverages that your brother can sip on all day long. Sodastream offers a range of sparkling mix options that also transform sparkling water into tasty sodas or cocktails. Some notable flavor options include thirst-quenching Cola, Raspberry, Lemonade, Citrus Fruits, Ginger Ale, Pina Colada, and Mojito. The One Touch Electric Hydration Pack includes a sparkling water maker, carbonating cylinder, 1L bottle, 500ml bottle, and Lemon Fruit Drops. If he loves soda or bubbles in his water, then the Sodastream is one of the best gifts for your brother on the list.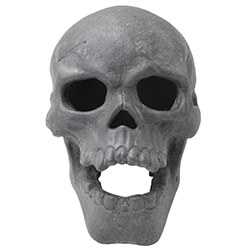 The twenty-first item on our gift ideas for brother list is a human skull …replica! These Stanbroil 9-inch imitation skulls are a great novelty gift or cool Halloween decor that will add a realistic creepiness to his home. This gift will either give guests a kick or goosebumps as flames flicker through the eye sockets and mouth. The skulls are made from a non-toxic fireproof ceramic, perfect for fireplaces and fire pits. In addition to this human skull, Stanbroil also offers Skull & Bones and Demon variations for those brothers with a dark personality. If your brother has a fireplace or fire pit, this unique idea is a great gifting option.
Another unique gift idea for your brother is a supernaturally powerful and wise incense burner. The fire-breathing dragon incense holder is a mythical statue that mysteriously releases smoke through its nostrils. The dragon will be the center of attention in his lounge room or man cave as a relaxing aroma fills the air. Standing just under a foot tall, the beautifully crafted and finely detailed piece works well as a burner and also as an eye-catching decorative item. If your brother is a fantasy fanatic, or just loves cool stuff, then this fire breathing beast is a gift he will love!
Gift Ideas For Brother: Techie
If you're searching for a techie gift for brothers who appreciate all things technology, then the following gifts will be right up his alley. From useful devices and wearable tech to gifts for gaming enthusiasts, these cool gifts for your brother will be received with thanks!
We kick off the techie section of our gift ideas for brother with a must-have item for tech nerds, fitness fanatics, and those that love the convenience modern technology provides. The Fossil Gen 5 Smartwatch is a stylish and powerful accessory with a seemingly unlimited array of features your brother can explore. The Smartwatch is powered by Google Wear OS and is compatible with both iOS and Android phones. The Fossil Gen 5 has built-in WiFi, so apps can be conveniently downloaded and updated without requiring tethering. 
The smartwatch contains a host of fitness features such as a heart rate monitor, tracking apps, and a large selection of sporting workouts. 
The watch is water-resistant so he won't have to worry about taking it off before showering, swimming or washing his hands. One of the best techie gift ideas for your brother, the Gen 5 also features untethered GPS, a built-in speaker, and an 8GB storage capacity. As far as aesthetics are concerned the watch features a clear 1.3-inch display wrapped in tough stainless steel casing which looks sleek and elegant. Customizable buttons allow for easy navigation and quick access, while straps can be changed to match his look. The Gen 5 has a large selection of watch faces which your brother can easily swap out to suit his activity and evolving preferences. Forgot his wallet? No problems. The Fossil Gen 5 also features Google Pay so your brother can use his watch for purchases wherever he goes.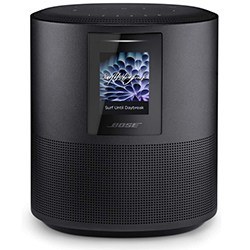 For a sibling that prefers sleek and modern to classic vintage, a home speaker with Alexa built-in is our twenty-fourth gift idea for brother item. The Bose Home Speaker 500 provides wall-to-wall rich stereo sound, perfect for streaming podcasts or adding spark to his parties. Your brother will love the loud, clear sound quality with impressive bass and no distortion. Bluetooth and Apple Airplay 2 compatibility allows for wireless streaming, while the Bose App will allow him to stream direct music from Spotify, Amazon Music, TuneIn, Pandora, and more. An 8 Mic array helps to identify his voice through loud music, or alternatively he can use the buttons on top of the speaker to control what's playing. A great techie gift for your brother, this speaker is available in black and silver and looks amazing wherever it rests.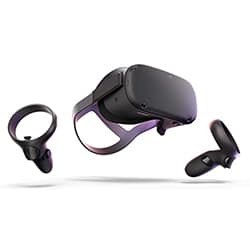 If your brother is into gaming, the next gift idea will blow him away. The Oculus Quest All-in-one VR Gaming Headset is the dream of every inner child, no matter how old the man. The set features the popular wireless virtual reality headset and touch controllers to track your brother's gestures with realist precision. The unit is easy to set up and allows him to play almost anywhere, especially with the Guardian system which protects gamers from tripping hazards. The insight tracking system enables room-scale tracking, while wireless connectivity provides gaming freedom. With ample storage options of 64GB or 128GB, the Oculus gaming system is the ultimate techie gift for your brother that will allow him to step into his games rather than watching from afar.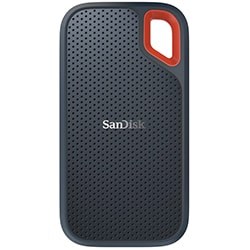 Gift Ideas for brother number twenty-six is a popular portable external SSD that can comfortably slot right into his pocket. If your brother is serious about storage reliability, quick transfer speeds, and portability the SanDisk SSD is the perfect gift. The SSD is capable of lightning-fast read speeds of up to 1050MB/s for the aluminum enclosure model, and 550MB/s for the standard model. Compatible with both PC and Mac, the SanDisk SSD is also water and dustproof, and shock-resistant up to 1500 G. A cool techie gift idea for your brother, this external SSD is perfect if your brother transfers and stores lots of large media and files.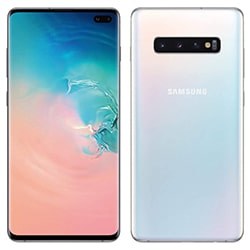 If your brother is an Android user and his phone is lagging, a new smartphone might be a great gift option. The very sleek Samsung Galaxy S10 utilizes a large 6.1-inch display, 128GB of storage and 8MB RAM. He can take ample quality photos using the 12MP triple rear cameras, or plenty of selfies on the 10MP front-facing one. The Samsung Galaxy S10 features convenient wireless charging and comes in three contemporary color variations: prism black, prism white, and prism green. If your brother just misplaced his phone, or he desperately needs an upgrade, a smartphone is a cool techie gift idea your brother will love. Another great alternative smartphone to the Samsung S10 is a
Google Pixel 4
, packed with plenty of features that also utilizes the Android operating system.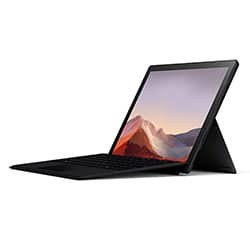 One of the more premium gifts on the gift ideas for brother list, a new tablet is perfect for work on the go, casual browsing, and even watching movies. The Microsoft Surface Pro 7 is much like a tablet-laptop hybrid that features a 12.3-inch touchscreen display, Intel Core i7, 265 SSD, and 16GB RAM. Although similar in appearance to its predecessor, this new versatile device has replaced the mini display port with USB-C, in addition to regular component speed upgrades. If your brother is a Microsoft kind of guy, he will love the fact the Surface Pro 7 runs on Windows OS rather than Android. This means he can enjoy any Windows application that a regular laptop can run. The tablet can also be partnered with the official
Surface Pen
that produces a smooth and responsive pressure curve and jitter less responsive lines.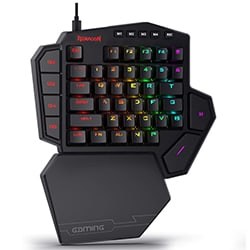 The final techie gift idea for your brother is a cool gaming accessory for PC gamers. The Redragon One-Handed mechanical keyboard is slim, tactile and very comfortable to use. Your brother can utilize the 7 macro keys to save time and keystrokes while improving his gaming efficiency. The compact size will allow him to clear space from his gaming setup and remove all the unused keys needlessly taking up precious desk space. The sleek mechanical keys provide a crisp response, while the included detachable wrist rest provides additional support.
Gift Ideas For Brother: Home
Searching for a home gift for your brothers birthday? The following list of presents are ideal for his home, office, or even man cave! From useful devices and gadgets to eye-catching decor, the following presents for brothers are sure to be a hit!
Both a decorative and very useful home gift for your brother is a phone accessory designed to keep his smartphone at full power. The Dock Marquetry Wireless Charger is an attractive tri-toned phone essential that elegantly stands in an upright position. Made from genuine Italian leather, the Dock Marquetry charger is a great accent to any modern bedroom, office or living space. Bold and fashionable, the smartphone charger is a great gift idea for the modern man with modern taste.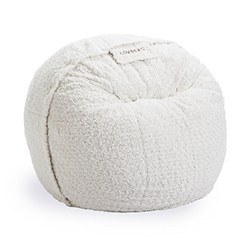 A step up from the Squattoman, the next of our gift ideas for brother items is the perfect addition to any man cave, lounge, or cinema room. The super-comfortable Lovesac Citysac is a modern take on the traditional beanbag. The sacs are filled with durafoam, a premium filling that won't compress over time and will evenly absorb your brother's body weight. The Citysac features 17 beautiful cover options and an astonishing 165 custom designs that require a little longer lead time due to the personalized nature of orders. If the Citysac seems a little small for your brother's frame, Lovesac produce 3 larger alternatives;
Moviesac
,
Supersac
and the enormous
BigOne
that's 6 feet wide and 4 feet tall! One awesome home gift for your brother, any one of these Sacs will provide him with an amazing lounging experience.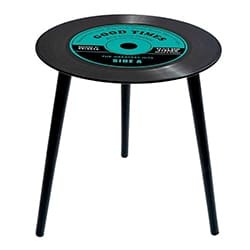 A cool gift for vinyl enthusiasts and retro lovers, this next gift adds an old school vibe, wherever it rests. If your brother is a music lover, this vinyl coffee table will be right at home in his lounge or man cave. Made from glass to resemble a classic vinyl record, the eye-catching tabletop is supported with three sturdy wooden legs. Perfect for apartment living or compact spaces, this marvelous vinyl table is sure to be a hit.
The next item on the gift ideas for brother list is a therapeutic item he doesn't realize he needs. The Layla weighted blanket will give your brother a completely secure, calm, and soothing sleep. Filled with microglass beads, this comforting blanket has been created with the science behind the calming benefits of grounding your body during sleep. The unique blanket delivers Deep Touch Pressure to provide a gentle pressure across his body that will feel like he is enveloped in a warm hug. Deep Touch Pressure can also be particularly effective for anyone struggling with anxiety or ADHD. Featuring a super soft plush-like fur on one side and clean cotton finish on the other, the Layla blanket is the perfect homely gift for your brother this birthday or Christmas.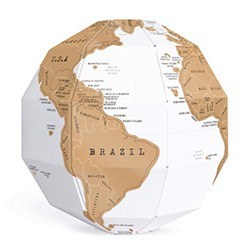 Is your brother well-traveled? Does he love exploring new countries overseas? If the answer is yes, then the next gift ideas for brother item will feel right at home on top of his desk. This unique gold foil coated Scratch Globe allows him to scratch off all the places he's traveled. Under the gold foil lies a colorful geographically detailed map which gradually reveals itself as his travels expand. The 3D Globe is simple to build and serves as a pleasant, eye-catching reminder of his youthful adventures.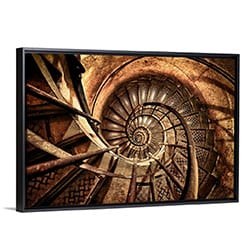 If his place is slightly dull and boring, a great homely gift for your brother is some stunning canvas artwork. Great Big Canvas offers a wide selection of quality wall art with options to suit any decor. Beautiful landscapes, colorful abstracts and sporting events, the options are limitless. Artworks are available in numerous sizes and can be tailored to suit, with flexible framing options and the ability to select your preferred art paper. Customization options include canvas prints, framed canvases, floating frames, framed prints, and rolled prints with poster, photo, and wall peel options. These museum-quality prints are all printed with archival inks for spot-on color accuracy and will not fade or warp over time. Add a touch of fine art to his bedroom, man cave or living space with a high-quality art print that will last a lifetime.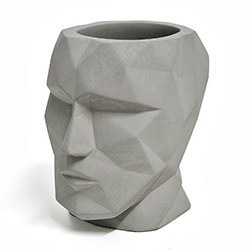 Gift ideas for brother number thirty-six helps keep your brother's workspace looking modern and organized. The Head pen cup is a unique holder made from high-quality concrete that features an abstract human head design. The Head is perfect for storing pens, scissors, and highlighters, but can be cheekily used to also store lollies, chocolates or other goodies. This artistic storage piece is perfect for modern workspaces with minimalist inspirations.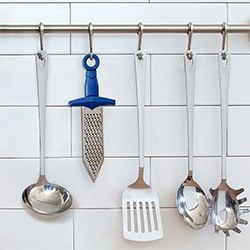 Is your brother constantly fighting wars in the kitchen? Send him into battle equipped with this handy, fun and adventurous utensil. The ultimate kitchen gift for your brother, the Gratiator cheese grater fights the battle against cheese and comes out victorious each and every time. This masculine sword-shaped cheese grater is constructed from solid plastic and stainless steel, making grating cheese both a unique and effortless experience.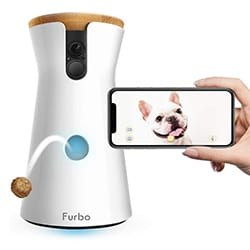 Is he an indoor pet owner? The next of our gift ideas for brothers is perfect for his furry companion if he spends long hours at work. The Furbo dog camera will keep an eye on his pets and allows him to give them small treats throughout the day. Featuring a 160 degree 1080p full HD camera, the unit can Livestream video, while Furbo's night vision capability is great for night and low light conditions The Furbo gives him push notification barking alerts via the Furbo App and the 2-way audio allows him to speak to his dog to calm them down. The camera is Alexa compatible, allowing him to add voice control, while the unique treat tossing feature is programmable and available in real-time. This cool pet gift for your brother is packed with features giving him a glimpse into the secret life of his pets.
Gift Ideas For Brother: Drink
If you're after the best gift for brothers who fancy a tipple or enjoy their coffee on the go, then the following presents are sure to entice. Featuring practical, novel and unique gifting options, these gifts for brothers will get plenty of use, display, or both!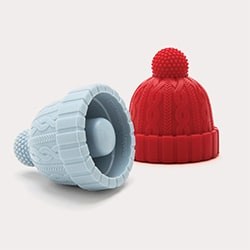 If your brother loves a glass of wine in the evening, the next gift is a good way to encourage him to drink in moderation! No need to empty the entire bottle with these cool beanie bottle stoppers. These silicone stoppers are available in blue, red, and grey and are a fun way to cap an open bottle. A classy alternative to the beanie toppers is the
Gold Bear
bottle stopper. The detailed bear head features an elegant matte gold finish and an airtight silicone seal. If he's more of a beer guy, this antique brass
wrench bottle opener
is the perfect tool for popping open caps.
Number forty on our gift ideas for brother list is an elegant coffee companion that travels with him wherever he goes. The Frank Green coffee cup is an innovative reusable cup made from ceramic and stainless steel. It's BPA-Free, FDA approved, and topped with a unique push-button spill-resistant lid so even the clumsiest of siblings won't make a mess! The cup features triple-walled insulation to hold temperatures for up to 12 hours, and an odor and stain-free ceramic inner layer to preserve natural aroma and flavor. Available in 2 sizes; 12oz and 15oz, the ceramic cup comes in 4 modern color options; Khaki, Merlot, Sailor Blue, and Harbor Mist Gray. The best portable gift for your brother on the list, this cup will allow him to sip a hot coffee all day long.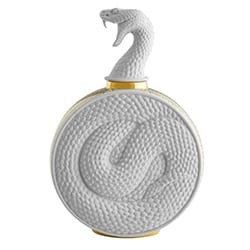 If you're shopping for the brother who has everything, the next gift idea will certainly be a unique surprise. The Poison Snake flask blurs the line between danger and beauty and proves both a functional and intricate decorative piece. Manufactured in Portugal from high-quality white biscuit porcelain and accented with 24 karat gold, the Poison Snake will guard its contents from any hand that doesn't belong. An elegant, rich and detailed statement piece, this flask is one of the most impressive and best gifts for a brother who has it all.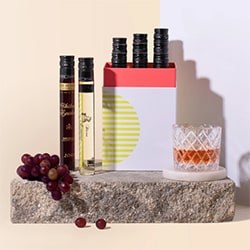 Considering getting him a quality bottle of wine? Perhaps a wine tasting box is a better alternative to introduce him to some new notes. The next gift ideas for brother item is the Taste of Italy wine set featuring 9 of the best wines from all over Italy. Elegantly packaged and stored in sleek miniature bottles, the set contains 6 reds and 3 white wines. The Vinebox taste box steers him towards Italian heritage grapes including Sandiovse, Trebbiano, Cortese, and Barolo, rather than the common Pinots and Cabernets. In addition to the nine 10cl bottles, the box includes tasting notes and can even be gifted to your brother with an optional physical message.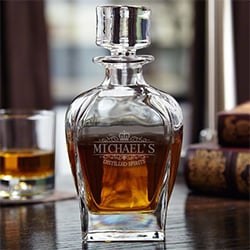 A stylish and fitting home gift idea for your brother is a classical whiskey decanter. The Kensington Personalized Decanter will rest elegantly on top of his bar cart, desk, or living room benchtop. This sophisticated and unique keepsake features a name personalization option and holds up to 24 ounces (700ml) of whiskey. Crafted from solid lead-free crystal, the liquor decanter features a solid eye-catching translucent glass stopper with an elegant crystal base.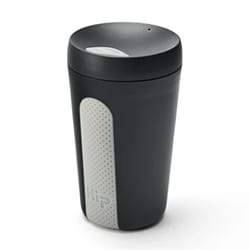 If the ceramic coffee cup above was a little too fancy, a simple option is this modern lightweight barista-sized version. The Hip coffee cup is a portable and stylish gift for your brother he can conveniently carry on his morning commute. Easy to clean and store, this sleek elongated cup still leaves plenty of desk space for important work items and comes in a range of contemporary muted color options. The Hip coffee cup is made from BPA-Free plastic and features a small lid vent for releasing pressure and an elliptical slide lock to reduce spilling.
Gift Ideas For Brother: Handyman
If your brother is the sort of man who enjoys getting his hands dirty, then these handyman gift ideas will be right up his alley. Featuring gifts for both repairing and to also encourage his creativity, the following gifts for brothers are perfect for both professionals and hobbyists alike.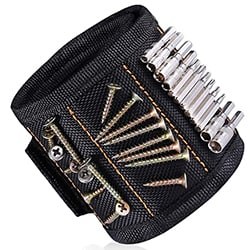 The first of the handyman gift ideas for your brother is a convenient tool that he can wear on his wrist! This handy magnetic wristband tool belt will remove the headaches he gets from dropping nails in the midst of his DIY projects. Made from 100% ballistic polyester, the belt features a breathable soft padded inner mesh and 20 extremely strong magnets for holding all of his metallic pieces. Perfect for carpentry, auto repair, construction, and home improvement, this adjustable belt will save him time and patience.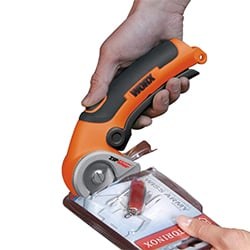 Forty-six on our gift ideas for brother compilation will make slicing cardboard boxes seem like he's slicing a sheet of paper! The ZipSnip cutting tool will help him cut clean and precisely, preventing his fingers from getting caught. Easily and swiftly slicing through materials that are normally challenging with scissors or knives, the ZipSnip is lightweight, portable, and soft to grip. The tool features a lithium-ion battery, a self-sharpening blade, and a lockout switch for increased safety. This convenient cordless cutter is a cool handyman gift idea for a man that loves to use robust tools, no matter the task.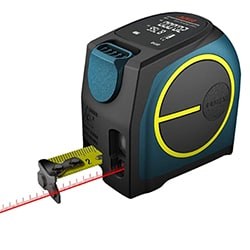 If your brother likes to dabble in precision, the next gift idea will be a case of out with the old and in with the new. We know, every handyman has a tape measure, but they will not have one quite like this. This modern laser tape measure features an LCD screen, USB rechargeable lithium battery, and a laser measurement that reaches over 130 feet! Fully powered, the tape measure lasts for up to 5 hours of display time and can easily change between units of measurement. A magnetic claw allows the end to be placed on metal surfaces with a 1.5kg absorption force to keep it firmly in its place. An innovative handyman tool to improve usability and accuracy, this gift idea for your brother will be utilized for years to come.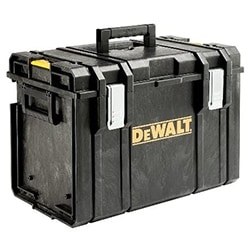 Next on our gift ideas for brother list is a robust utility that every handyman needs in his arsenal. The Dewalt Toughsystem storage unit will keep his tools safe, secure, and ready for use. Debris and water-resistant for use in rain, hail, or shine, the Toughsystem XL case is constructed using durable structural foam which encases a large interior storage area. The storage unit features an adjustable metal carrier, removable vertical inner storage compartments, and convenient side handles for easy stacking. The Dewalt case is compatible with the entire Toughsytem line, so your brother can add to the family as the need arises.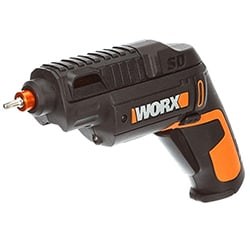 The final handyman gift idea for your brother will be a powerful step up from an otherwise laborsome task. If your brother is into his firearms or novel gadgets, the WORX revolver style semi-automatic screwdriver will have him looking forward to small tasks around the home. Constructed from steel, rubber, and plastic, this sturdy tool comes with two rapid reload cartridges so he can quickly select his required tip. Featuring cock-back tip selection, reverse mode, and a large trigger surface area, the WORX power screwdriver is perfect for simple home improvement and small DIY projects.
Gift Ideas For Brother: Teen
It can be a challenge finding great gifts for teen brothers that they'll actually appreciate! From unique gifts with purpose to presents that harness his creativity, we have selected the following gifts for your younger brother that we're confident will spark his interest!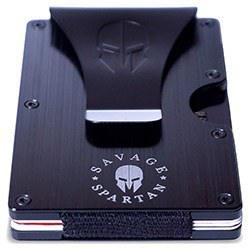 If you're looking for a gift for your teen brother, a sturdy modern wallet is a great option. The Savage Spartan tactical wallet removes the bulk of traditional wallets and is built to withstand years of use and abuse. This unique style wallet holds up to 12 cards which are securely held in position with strong elastic webbing. The minimalist wallet features military-grade RFID blocking theft protection and a money clip so he can also easily attach his bills. Constructed from aluminum and stainless steel, the sleek slimline Savage Spartan wallet comes in three color options; black, blue, and green.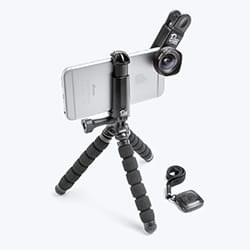 Fifty-one on our gift ideas for brother list is a handy extension for the device that is always in his pocket. If your brother loves taking snaps, selfies, and video from his smartphone, then the Pixter Travel Pack will do wonders for his footage. The pack features a wide-angle pro lens for improved smartphone photo quality, a flexible tripod, and an iOS and Android compatible Bluetooth remote. In addition to the essentials, the contents of the box also includes a travel pouch, microfiber cloth, front and back lens cap, and a Pixter clip. An awesome gift for snappy teens, the Pixter Travel Pack will have him taking photos like a pro.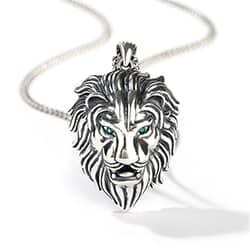 One of the best wearable gifts you can get for your teen brother is a modern polished necklace, helping get his swagger on. The sterling silver lion necklace features a sturdy link chain with a detailed lions head pendant. The lion head pendant features vibrant emerald green eyes with a striking polished finish. One of the coolest gift ideas for your brother, the sterling lion necklace is a suitable accessory for both casual and semi-formal attire.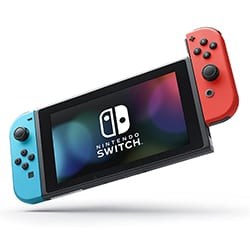 A gift every teen wants, this handheld gaming system is great for play at home and on the go. The Nintendo Switch will provide your brother with hours of fun playing solo or linking consoles with friends. With multiple modes of play, the system can be used on a TV, as a handheld device, and in tabletop mode with a mini screen and detached controls. The system comes with a Switch console, joy-con, dock joy-con grip, straps, and cables. The coolest of gaming gift ideas for your brother, the Switch is compatible with hundreds of games and a large range of accessories.
The gift no kid grows out of, LEGO is a favorite of so many boys and girls, young and old! A gift that never gets old no matter how many sets one owns, this gift will bring your brother's inner child to light. The LEGO Star Wars Millennium Falcon is a very impressive gift, especially if he's also a fan of the series. The set consists of over 1,400 pieces and includes 6 mini figurines, blaster weapons, and electrobinoculars. This officially licensed LEGO set is one of the best gifts for your brother, especially in his early teens.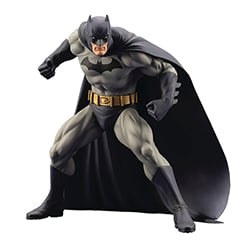 No teen gift ideas for brother compilation would be complete without an action figure featuring one of his comic, game, or movie heroes. The DC Comics Batman figure stands 6 and a half inches tall and is ready to pounce. Defending Gotham and its citizens, this action figure is an uncanny detailed replica of Batman that true fans will appreciate. If heroes are not his thing, could the evil genius of the
Joker
, or the fearsome
Bane
be more up his alley? Whatever his taste, a miniature hero, villain, or star may be the perfect gift this birthday or Christmas.
Gift Ideas For Brother: Funny
If your brother is the type of guy who doesn't take life too seriously and enjoys a good laugh, then these funny gift ideas for brothers will make the perfect presents for him. The following lighthearted novelty gifts with purpose are sure to ignite a chuckle and make his day!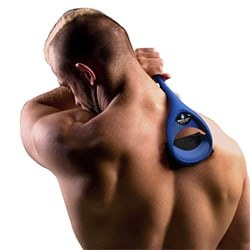 Is your brother's back hair getting out of control? Gift ideas for brother number fifty-six is a funny, yet useful grooming tool that your brother will love and his partner will appreciate! The Bakblade is an efficient back and body shaver that can reach even the most difficult of places. The shaver features an 18-inch ergonomic handle, retractable design and dry glide blades for convenient shaving while wet or dry. A game-changer in the men's grooming market and a funny message to send your brother, this shaver will keep his back silky smooth.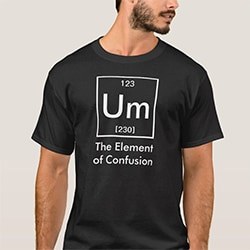 If you're after a funny gift idea for your brother that's simple and humorous, a T-shirt may be your answer. The Element of Confusion tee features periodic table style artwork with the letters Um, obviously referencing the state of confusion! The T-shirt is available in over 15 color options, so you can customize it to suit your brother's general attire. If your brother is not quite brave enough to rock a funny tee, the Element of Confusion theme is also available as a
coffee cup
or even a
mousepad
.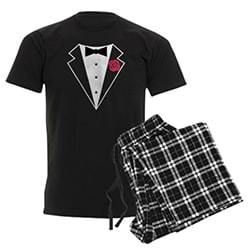 If the funny gift you seek is more private in nature, the next gift ideas for brother item will be more to your liking. These funny tuxedo men's pajamas feature a cute tuxedo logo printed on a T-Shirt and come accompanied by comfortable loose fit bottoms. Crewneck T-shirts are 100% cotton, while the bottoms are either cotton flannel or cotton jersey, depending on the choice of style.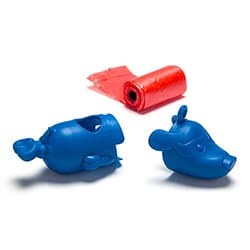 Does your brother love taking his best friend for a walk? Help him scoop his dog's poop with this cool and convenient gift idea. Picking up after his dog will be a breeze with the Mighty Dog – Dog Waste Bag Dispenser. The dispenser features a cartoon style dog with a bag cape, making him look like a canine superman. No more leaving bags at home, no more bags falling out of pockets, no more shortage for round two, and no more mess at the park! A funny gift idea for your brother, the Mighty Dog easily attaches to his dogs lead, storing a roll that's simple and easy to access.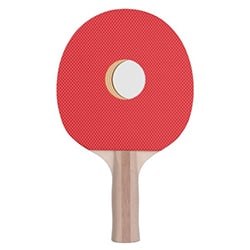 The final item on our gift ideas for brother list is the perfect joke gift for a table tennis loving sibling. This fun ping pong paddle features printed artwork both sides, giving the illusion of a hole in the middle of the paddle, large enough to fit a ping pong ball! If this hole print is not quite what you had in mind, Zazzle also offers customization options so you can upload your own image and have it printed on the paddle. This custom printed, heavy paddle is a funny gift idea your competitive, table tennis loving brother will appreciate.
What to gift a man who has everything?
The best way to approach selecting gifts for a man who has everything is to find a unique item that would never cross his mind. Men who seemingly have it all are less concerned with price tag and appreciate the gifts that are rare and difficult to find.
What should I gift to my brother?
When searching for gift ideas for brother, you first need to figure out your spending limits. A good idea would be to plan in advance, giving you more time to find a great gift and potentially finding a sale that brings an overly expensive item back under your budget. Ask close family and friends for ideas and think back to the things he's been talking about for more clues and obvious ideas.
How do you make someone feel special on their birthday?
It is often the most thoughtful and heartfelt gestures which mean the most to anyone, including your brother. These can sometimes be expressed through gifts, large or small, which offer sentimental value or have a nostalgic feel. Other times, simply an act of kindness and being there for someone and showing you care can be all it takes to make your brother feel special on his birthday.
What should I gift my brother at Christmas?
Christmas is an expensive time of year as all of the small gifts for friends and family start to add up. The best way to buy quality Christmas gifts for your brother is to track popular sale dates such as Black Friday and search for value items that you know he will love. Consider your brother's interests, dislikes, and any items he's constantly talking about that fits within your budget range.
Searching for more than Gift Ideas For Your Brother? Check out some of our other great list for more awesome gift ideas.