Wini Gifts is supported by our readers. At no additional cost to you, we may earn a small commission from the purchases you make using our links.
Learn more
If you're searching for the most delightful daughter in law gifts to suit her personality or interests, we have put together a selection of beautiful gifts that will make her smile from ear to ear. From useful and stylish gadgets and accessories to stunning jewelry and pretty keepsakes, whether it's purposeful pieces or eye-catching decor, you are bound to find the perfect gift to let her know she is loved and appreciated.
Daughter In Law Gifts: Home & Decor
If she has a keen interest in interior styling or takes pride in their place, home and decor gifts for daughter in laws are always a perfect go-to present. Whether it's a gorgeous faux plant to brighten up their space, or an enticing reed diffuser or candle, these lovely gifting options will be warmly welcomed.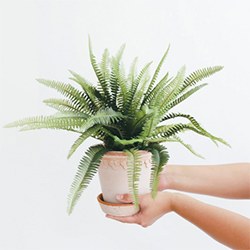 A special and wonderfully unique gift for her home or office space is a beautifully designed artificial plant. This charming potted faux fern features vibrant life-like green leaves and is housed in a quality ceramic grey pot. Requiring no care whatsoever, this pretty plant will make the perfect companion to liven any indoor space.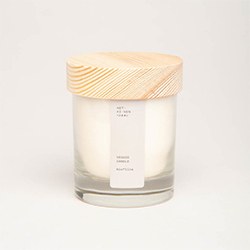 If you're searching for daughter in law gifts you know she'll adore, you can't go past an enticing candle. The gorgeous Hetkinen veggie candle burns with a beautiful flickering flame created by its natural aspen wood wick. Crafted from rapeseed and soy wax, this delightful candle emits no harmful emissions, spreading a soft scent of smoked wood with hints of birch, peppermint, lemon, eucalyptus, and fir needles. When she's done burning the candle, the pretty jar can also be repurposed for storing cotton swabs, cotton pads, or other small accessories.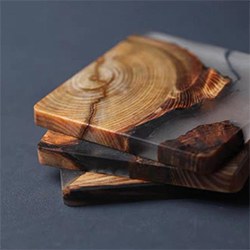 A decorative utility, these stunning cedarwood and resin coasters are handmade featuring a unique pattern on each piece. The Japanese Chado inspired coasters are available in sets of 2, 4, and 6, and also offer an oversized option, which is perfect for teapots.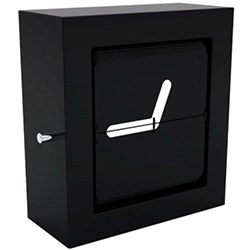 If modern minimalism is her taste, the innovative Invotis Orange Quadrant clock is sure to get a welcome reception and a permanent display on her bedside table or desktop. Featuring a unique slow-moving flip display, the clock turns in fifteen-minute intervals, indicating time without the panic and rush of ticking seconds.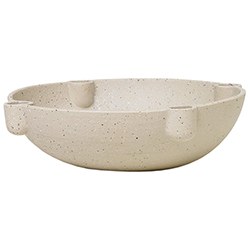 When it comes to unique gift ideas for daughter in laws, this gorgeous bowl candle holder presents a candelabra and bowl in one! The perfect centerpiece for a table setting or windowsill, the beautiful bowl is crafted from premium stoneware and is great for housing cones, nuts, or other decorations in the middle to create her own wonderful still life compositions.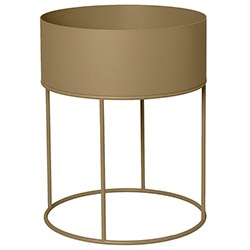 This gorgeous round plant box will make a unique and charming addition to any home or office space. Made of strong, powder-coated metal, this versatile plant box will happily accommodate indoor plants, as well as her books, toiletries, kitchen items, and other accessories. The simple and elegant plant box is great for use outdoors in the garden, terrace, or balcony, or when combined with a top, can transform into an attractive, round coffee table.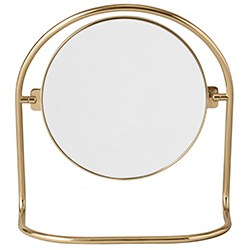 If you're searching for pretty and practical daughter in law gifts, this gorgeous stand mirror is a luxurious gift she will appreciate. The simple yet stylish Nimbus table mirror has been specifically designed with a frame that doesn't detract from the beautiful mirror itself. Surrounded by a delicate, halo-like brass frame attached to a sleek base with hinges, this stunning table mirror will elegantly find its place in her bedroom or bathroom.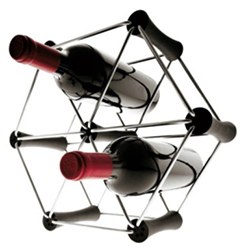 A creative wine rack that accommodates for imagination, the set includes seven connectors and twenty-four rods. Facilitating a multitude of shapes and construction types, the Eva Solo rack consists of interconnected triangles that can easily be expanded. In its hexagonal shape, the unique rack holds up to six wine bottles which are elegantly displayed for onlookers to view and select.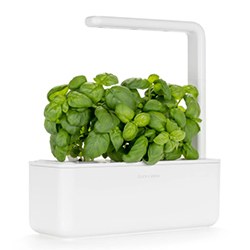 Growing fresh herbs and vegetables is easier than ever with this amazing indoor garden that pretty much grows produce all on its own. From a built-in lighting system to calibrated watering, the Smart Garden 3 produces fresh food and flowers in a confined space. In addition to the indoor garden, the box includes two lamp extension arms, three basil pods, and a quick start guide to help her get into the growing groove.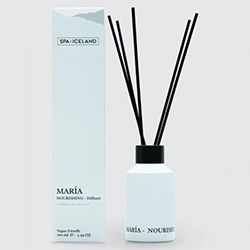 A lovely birthday or Christmas gift that releases mild aromatic scents, this bottle is filled with natural ingredients that are gently dispersed using thin rattan sticks. The Spa of Iceland reed diffuser flawlessly fuses almond, vanilla, lemon, and YlangYlang, crafting a nourishing blend in beautifully designed packaging, ready for display.
Daughter In Law Gifts: Personal & Keepsake
The below section contains a handpicked selection of wonderful gifts for daughter in laws to express your warm appreciation of her. From the most luxurious self-care gifts to beautiful jewelry and keepsakes, the following amazing gifts will make her feel truly loved and appreciated.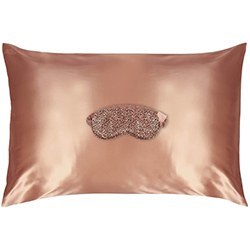 Is there a more appealing gift than blissful slumber? Your daughter in law will love you all that more when she receives this delightful beauty sleep set! The Slip Beauty Sleep Collection includes a luxurious Slipsilk pillowcase and Slipsilk sleep mask, crafted from the highest grade long fiber mulberry silk that ensures the ultimate shine, thickness, softness, and durable silk products. The beautiful rot gold pillowcase has been shown to significantly reduce friction, allowing the skin to breathe and glide, while reducing pressure on creased skin, and preventing hair from tangling or becoming damaged during sleep. The set also includes a stylish leopard print pure silk eye mask, crafted from silk inside and out that promotes a luxurious and comfortable good night's sleep. This gorgeous gift bundle promotes smoother-looking skin and tame hair come morning – what more could you ask for?!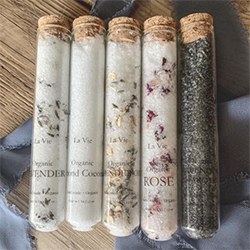 A thoughtful gift idea for the daughter in law who needs to unwind, this lovely bath salt gift box makes bath time a calming and soothing experience. Beautifully presented in large tubes, the box includes lavender, rose, lavender charcoal, almond, coconut, and lavender oat scents.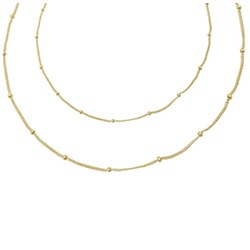 One of the prettiest daughter in law gifts with a unique touch is this beautiful layered necklace set. This lovely gifting option presents two Stockholm Chains in stunning gold vermeil. Measuring 35cm and 55cm with an extension option, these gorgeous chains feature a dainty gold dotted design throughout the necklace, presenting a stylish, eye-catching design that will make a bold, yet subtle statement, perfect for everyday wear.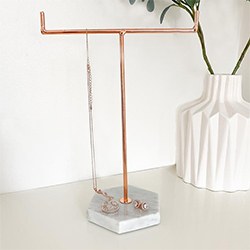 Perfect for storing all of her favorite necklaces, bracelets, rings, and earrings, this lovely jewelry stand is a great gift idea for birthdays and Christmas. Featuring a hexagonal marble base and a unique metal-plated tree structure, the stand is available in stunning gold, silver, and rose gold finishes.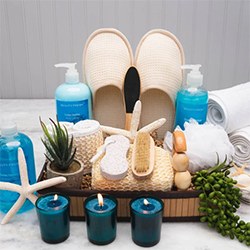 Give your daughter in law the gift of pure relaxation in a basket with this amazing spa kit. The nautical-themed spa set will give her a chance to close her eyes and let the clean, relaxing scent of the ocean waters transport her to a tranquil seaside hideaway. The indulgent gift box contains a loofah, foot file, hand massager, pumice stone, wooden brush, sisal bath belt, and luxurious ocean water scented shower gel, bubble bath, and body lotion.
One of the best gift ideas for daughter in laws is this luxurious bath bundle. She'll love nothing more than spending a relaxing weekend in this cozy spa set. The spa bundle is the ultimate self-care treat, featuring a 5-star worthy robe and slippers that will feel like clouds on her feet! The bathrobe presents a beautiful waffle-weave texture that is extra soft and absorbent, while the slipper's cushy texture and flexible rubber soles are so comfortable, she'll want to wear them each and every day.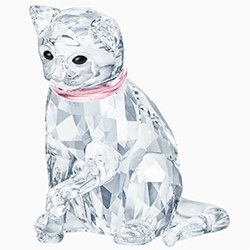 A thoughtful little daughter in law gift, Swarovski's Cat Mother figurine is crafted for cat lovers, featuring 512 sparkling facets and a beautiful pink collar accent. The figure is perfect for any special occasion, providing a great stand-alone gift, while also creating a wonderful pairing with this
cute little kitten
.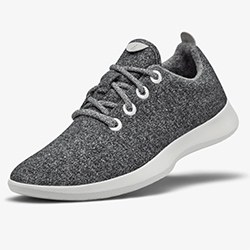 Whether for exercise of casual comfort, a pair of Allbirds wool runners will feel like a giant hug on her feet as she tackles her daily challenges. Available in over ten color combinations, the runners are made from renewables and conform to her feet with each step she takes. Best of all, the runners are machine washable, so when it's time for a clean, there's no soaking or scrubbing required.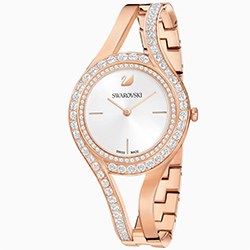 A truly exceptional gift for your daughter in law is this stunning Swarovski bracelet watch. The beautiful piece presents a rose gold-toned coating on a stainless steel case that perfectly complements the 56 clear and 56 black crystals and dark gray sunray dial. Featuring two pavé lines on the bezel and asymmetric cutouts, this gorgeous modern bracelet watch adds a contemporary edge to timeless styling.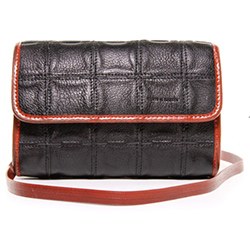 If you're wanting to wow your daughter in law with a gift that stands out from the rest, this stylish and unique bag epitomizes modern luxury with a sustainable focus. This stunning crossbody bag from renowned brand Elvis & Kresse combines hand-woven rescued leather with London's decommissioned fire hoses to create a one of a kind bag. Perfect for her daily essentials, the bag is lined with beautiful reclaimed military-grade parachute silk and features an adjustable shoulder strap for over the shoulder carry or across her body. Featuring perfectly bound edges and finished with a striking embossed logo, this elegant bag presents a timeless sophisticated design that will get plenty of compliments.
Daughter In Law Gifts: Gadgets
If you're searching for one of a kind, tech-savvy gifts for daughter in laws, you can't go past the below section of amazing gadget gifts! From an innovative photo frame to the ultimate crafting machine, this unique selection of creative and purposeful gadgets will keep her intrigued and busy.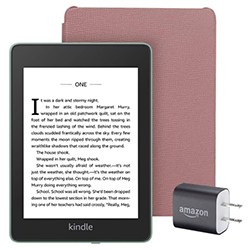 Relocating the bookworm experience into the digital realm, Kindle Paperwhite is a tablet built with readers in mind. Glare-free and resistant to spills, the tablet features a 300 PPI display and a choice of 8 and 32GB of storage. The Paperwhite allows her to customize display settings, adjusting text size and font types, while making an ideal travel companion with up to six weeks of battery life.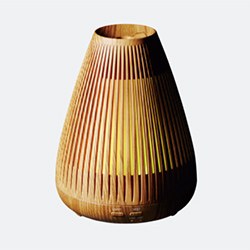 A hub for essential oils with a beautiful light grain finish, the W2 aroma diffuser spreads scents far and wide while doubling as a decorative piece. The diffuser features four hours of continuous runtime and automatic shut off, utilizing ultrasonic technology to deliver delightful aromas. If her taste is more modern minimalism, this sleek and elegant
stone diffuser
is a wonderful alternative option.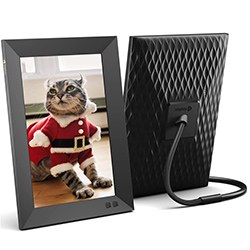 23. Digital Picture Frame
An innovative daughter in law gift for displaying memories and photos of loved ones, a digital picture frame alleviates the need for printing. The Nixplay smart frame features a stunning ten-inch display, auto-adjust, and a smartphone app for Instagram, Dropbox, and Google Images connectivity. In addition, the smart frame allows her to instantly share photos and short videos, and to create a secure private network between family and friends.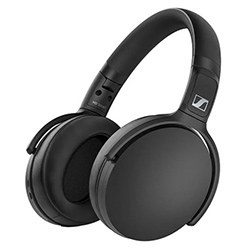 Making the most of any activity requiring little concentration, a new pair of headphones fill the void or replaces an aging pair. Perfect for travel, exercise, and private listening, the Sennheiser HD350BT over-ear headphones sit comfortably for long audio sessions. Featuring dynamic sound, flawless connectivity, and 30 hours of battery life, the wireless Sennheiser headphones are the companion she needs this birthday or Christmas.
A premium gift idea for your daughter in law, Therabody's Theragun range contains four amazing percussive therapy massagers. Constructed to deliver deep muscle treatment, releasing tension and relieving soreness are Theragun's specialties. The Elite version features QuietForce Technology, ergonomic grip, and two hours of battery life, ensuring no massage session is cut short. Lightweight and simple to operate, she can easily massage herself, or get a helping hand for those hard to reach places.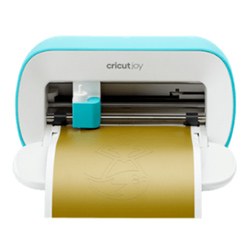 An innovative DIY craft machine, Cricut Joy offers limitless possibilities for creating and printing cards and labels. Whether for personalizing kitchen containers, or decorating cups and bottles, this little powerhouse has her covered. The device works with a variety of common materials, featuring a compact design and Bluetooth compatibility.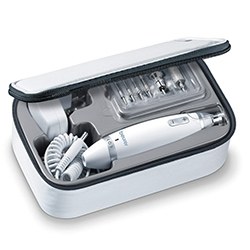 Perfect for nail maintenance, a manicure drill takes the hard work out of hand and foot care. The Beurer professional kit contains everything she needs to shape and remove cuticles, ensuring her nails look perfect each and every time. Included in the set are ten stainless steel attachments, ten sanding bands, a dust shield, and a handy storage case. The attachments are crafted from sapphire and felt, improving the durability of each component when compared to generic plastic pieces. The drill itself features dual rotation, eighteen speeds, and an LED light for optimal visibility during operation.
Daughter In Law Gifts: Utility
If you're struggling with options for gifts for daughter in laws who are challenging to buy for, a practical utility is always a great idea. Whether it's a stylish water bottle to keep her well hydrated or some gorgeous pieces for her kitchen or laundry, these purposeful gifts will come in handy and be much appreciated.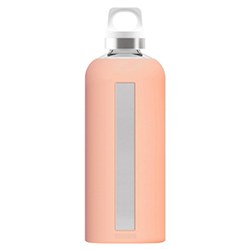 A gift that focuses on the importance of hydration on the go, this reusable eco-friendly water bottle combines form and function. The Sigg Star water bottle is covered in a protective silicone sleeve that guards against blows, while providing a window into how much water remains. Wrapped inside the sleeve is a durable borosilicate glass bottle, heat resistant and capable of housing carbonated beverages. The bottle is topped with a spill-free twist cap, securing contents and facilitating convenient carry.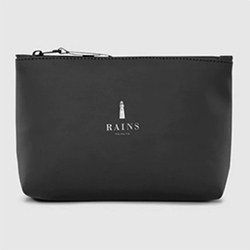 A pretty little gift to help keep her beauty accessories clean and tidy is this stylish cosmetic bag. Available in both black and shiny brown, the 1.5L capacity wash bag features a main compartment and a pocket sleeve. Made from a matte, waterproof fabric, the bag features a water-repellent zipper and water-resistant hardware, including stainless steel and durable rubber trimmings.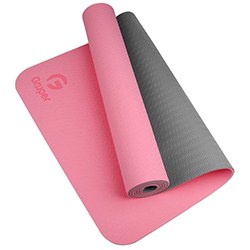 One of the best daughter in law gifts for an active woman, this non-slip mat facilitates effective stretching, pilates, and yoga routines. The yoga mat is crack resistant, sweat-proof, and is available in over ten vibrant color combinations.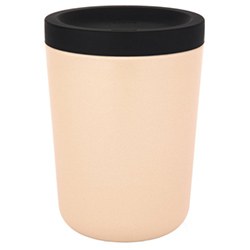 Built for tea and coffee on the run, Ekobo Go is a lightweight cup made from bamboo fiber and topped with a silicone lid that doubles as a coaster. The reusable travel mug is available in seven beautiful pastel colors, securely sealing contents in style while shaped for intuitive gripping.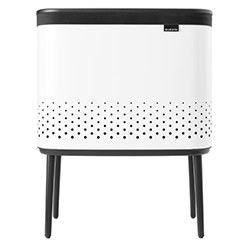 As decorative as it is functional, this elegant laundry bin comes equipped with a laundry bag that's removable and machine washable. The Brabantia Bo hides laundry from view, storing up to sixty liters inside its coated steel shell. Standing on four legs, the bin features a hands-free lid, ventilation holes, and a space-efficient design.
Perfect for replacing plastic pump bottles, this shiny modern soap dispenser seamlessly blends into bathrooms or kitchens, matching decor and tapware. Made from brushed stainless steel with a solid plastic pump and reservoir, the Eva Solo dispenser stands tall waiting for the next set of hands that require washing.
Daughter In Law Gifts: Food & Beverage
Who doesn't adore delicious food and drink?! The following gifts for daughter in law will cater to her taste buds and are the perfect gifting options if she's a foodie or coffee lover.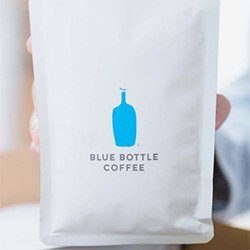 For the coffee-loving daughter in law who is particular about her brew, the Blue Bottle coffee subscription ensures peak freshness, promptly shipping orders within 24 hours of roasting. Delivering every other week or on a monthly basis, delicious coffee choices include single-origin, blends, espresso, and decaf options.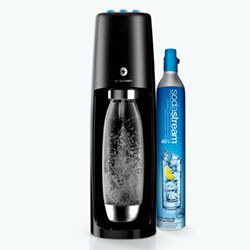 The ultimate gift idea for a daughter in law who loves bubbly beverages, Sodastream specialize in producing delicious sparkling water and soda. Injecting fizz with the push of a button, the One Touch Hydration Pack includes all the pieces she needs to carbonate, store, and carry her drinks. The electric One Touch unit offers three levels of carbonation, while models such as the Fizzi Classic and Aqua Fizz allow for manual control.
A smart daughter in law gift for a devoted home cook, The Healthy Chef cookbook contains an abundance of fresh and healthy recipes for her to explore. Each recipe is focused on fuss-free cooking, ensuring each meal is simple, straightforward, and delicious.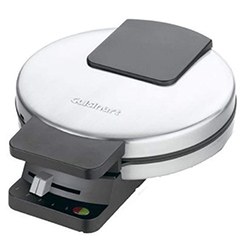 Who doesn't love freshly baked waffles? This classic style waffle maker from Cuisinart features a stylish brushed stainless steel housing with black accents and a stay-cool handle for safe lifting. The device features a five-step browning control, non-stick cook plate, and red and green light indicators which signal its status.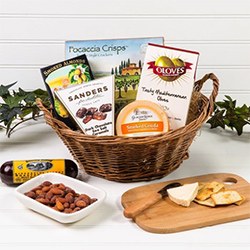 A wonderful gift for wine lovers and those who love grazing hampers is this delightful Vineyard Gift Basket. The amazing snack basket contains a selection of delectable hors d'oeuvres perfect for devouring on road trips or picnics. Smoked Gouda flavored cheese, dark sea salt caramels, and roasted garlic summer sausage are just some of the delicious treats, beautifully contained in this classic wicker basket ready for gifting.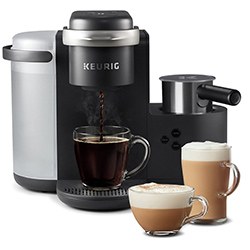 A daughter in law gift for barista-style coffees from the comfort of their home, the Keurig K-Cafe coffee maker is perfect for cappuccinos, lattes, or a shot of espresso. The unit features a 60oz reservoir, smart start functionality, and comfortably accommodates travel mugs. Compatible with K-Cup pods, the Keurig allows her to select from five different coffee sizes and three different froth settings, including cold froth for delicious iced coffee in the summer months.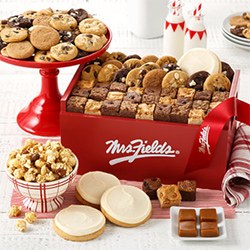 40. Mrs. Fields Gift Crate
What better treat for the daughter in law who loves sweets than a crate filled with delicious nibblers! The Mrs. Fields Signature Deluxe crate contains sweet and scrumptious cookies, brownies, butter caramels, and popcorn, beautifully packed and ready to gift.
Daughter In Law Gifts: Kitchen & Dining
The following gifts for daughter in laws are perfect if she enjoys cooking and entertaining. From practical and stylish gadgets for the kitchen to beautiful serving wares, these unique and purposeful gifts will look great and be put to good use.
If you're after a gorgeous and functional gift, the Fellow Stagg EKG kettle looks amazing while brewing tea and coffee. Featuring a sleek stainless steel design inside and out, the minimalist electric kettle offers variable temperature control that can be honed in to the degree. Hold mode preserves a given temperature for an hour while lighting fast heating means a shorter waiting period.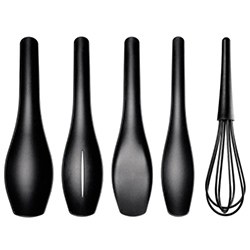 Containing five heat-resistant utensils that rest inside an aluminum stand, this spoon and spatula set is beautifully displayed, wrapping around a whisk like a flower. Each spoon and spatula is slightly wider than the next, coming together to form an elegant set that's both practical and durable.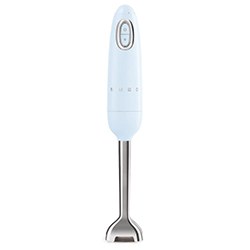 A perfect daughter in law gift if she's an avid home cook, this classic style hand blender is turbocharged with an ergonomic design for easy handling. The charming Smeg hand blender set includes a masher, whisk, chopper, and stainless steel blender attachments as well as a sturdy secure beaker. Available in pretty pastel blue, stylish black, and cream color options, this handy blending set is great for birthdays and Christmas.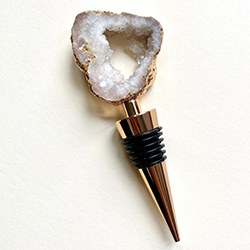 One of those great gift ideas for daughter in laws who love to entertain and appreciate a nice bottle of bubbly is this stylish wine stopper. Both fashionable and practical, the contemporary designed wine stopper features a beautiful unique piece of agate geode which has been gilded electronically in vivid gold. Perfect for champagne, Prosecco, and standard wine bottles, this chic, yet functional bottle stopper is sure to gain many compliments at her next dinner party.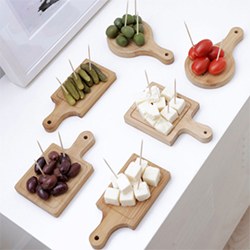 Built for finger foods, this mini serving tray set is a cute way to ensure guests don't go hungry before mains arrive. The versatile set contains six adorable bamboo boards, helping separate and present appetizers in style.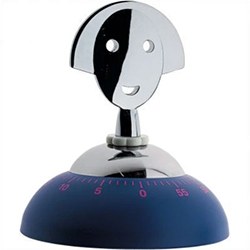 A fun, useful, and reliable daughter in law gift idea, this kitchen timer looks over her food with a giant smile, alerting her when her meal is ready. The Alessi "Anna Time" timer is made from chrome-plated zamak and thermoplastic resin, operating by mechanical movement. Its unique design offers a lighthearted decorative touch while ensuring food is prepared to perfection.
Depicting the only mouse fortunate enough to get within arm's length of the stored contents, this lighthearted kitchen set is a fun Christmas and birthday gift idea for your daughter in law. The Lucky Mouse jar set is ideal for storing pasta, nuts, sweets, and flour, featuring a furry little critter acting as a valve seal. The set comes with three jars: 67oz, 40oz, and 20oz, all of which are freezer safe and impact resistant.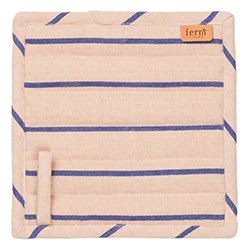 Practical and stylish, these beautiful potholders present a contemporary designed set, the perfect addition to her kitchen accessories. Made from a durable cotton-linen blend, the 20cm x 20cm pot holders feature a pretty rose and bright blue striped pattern.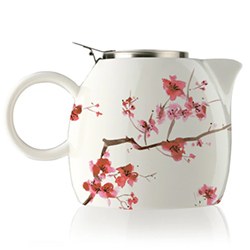 A classic style daughter in law gift, this cherry blossom adorned teapot infuser is a companion to help with breaks and winding down. Featuring a gloss glazed ceramic exterior with a removable stainless steel infusion basket, the lovely teapot will steep tea for two, or a couple of cups just for her.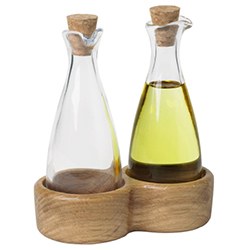 A great gift idea for the daughter in law who loves to cook with and flavor her food with oil and vinegar. The Menageri oil and vinegar set is beautifully presented, designed using mouth-blown glass, matte lacquered oak holders, and cork stoppers. The holder set is part of a larger collection, which includes a
pepper mill
,
salt cellar
,
serving plate
, and more.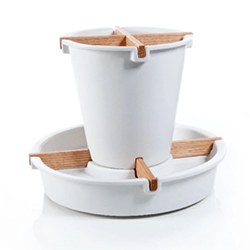 51. Utensil Storage Container
Combining organization with accessibility, a utensil storage container brings harmony and order to any chaotic kitchen. Better known as Lazy Linda because Susan was already taken, the tall and elegant rotatable holder stores utensils, condiments, spice jars, and random kitchen bits and pieces. A useful gift for your daughter in law, the spinning container is available in muted white and warm gray color options.
Searching for more than Delightful Daughter In Law Gifts? Check out some of our other great list for more awesome gift ideas.