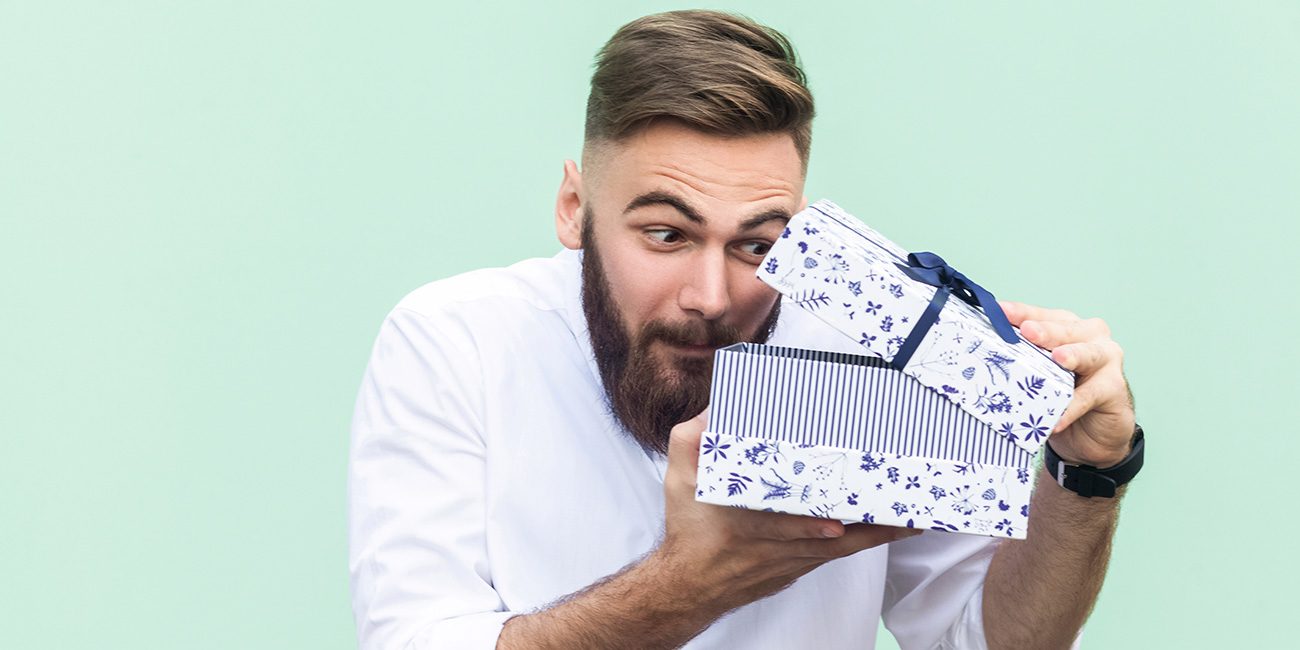 Wini Gifts is supported by our readers. At no additional cost to you, we may earn a small commission from the purchases you make using our links.
Learn more
Birthday Gift Ideas For Husband
The best birthday gift ideas for your husband are going to be those unique and practical presents that appeal to his interests. Whether he's a homebody, travel enthusiast, gaming fanatic, or appreciates his gadgets, there are plenty of personalized pieces to suit. If you want to surprise him this year with a gift that stands out from the crowd, you will be sure to find just what he needs and wants from our carefully curated list of gifts for your husband.
Birthday Gift Ideas For Husband: Home & Interests
The best gift ideas for your husband's birthday are of course going to be those which cater to his lifestyle and interests. Whether you've been together a few years or a decade, you'll know his personality like no other. If he's a bit of a homebody who appreciates practical utilities or eye-catching decor for his home, then his birthday is the perfect opportunity to surprise him with a special gift you know he'll adore.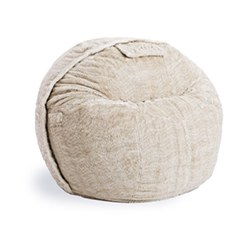 You might be asking, so just what are birthday gifts for a husband who has everything? Whether he enjoys lounging in front of the TV or having a quiet drink while reading a novel, this large and comfy modern beanbag is a truly unique gift for him. Lovesac has transformed the world of traditional beanbags, creating an unrivaled lounging experience for children and adults alike. Filled with premium shredded durafoam that maintains its properties over time, the Citysac beanbag evenly absorbs any bodyweight for the perfect cozy molded fit each time! This is one amazing gift you can guarantee will be well-received, and while available in such an extensive variety of beautiful and rich colored cover options, all you will need to do is pick his favorite shade!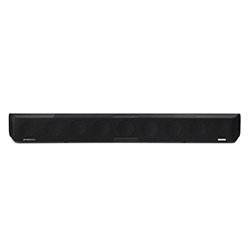 If you're after impressive birthday gift ideas for your husband, you can't go past this revolutionary designed soundbar. The Sennheiser AMBEO soundbar is the future of home cinema in one beautiful bar. Elegant and sophisticated in design, the soundbar harnesses the power of a multi-speaker home cinema system in one sleek, state-of-the-art device. Featuring an astonishing 13 high-end drivers and a 5.1.4 sound experience, the AMBEO produces deep 30Hz extreme bass without needing an extra subwoofer, including midrange vocals recreated with breathtaking precision. Producing immersive studio-grade sound remarkably adapted to the specifics of your living room, the AMBEO is a powerful little device that will deliver an unrivaled 3D home audio experience like he's never heard before.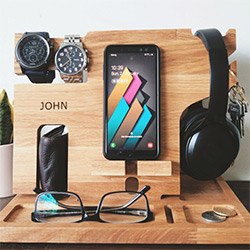 When it comes to highly practical and creative gift ideas for your husband's birthday, you can't go past this handy docking station. Handcrafted from quality oak, this stunning wooden docking station is a unique and stylish piece designed to keep all his gadgets and other accessories neatly organized and close at hand. The generous-sized station includes compartments for his wallet, rings, sunglasses, phone and charger, headphones, watch, and even other trinkets and loose change. The perfect solution to tidy his workspace or bedside table, there is also an option for personalized engraving of his name for a gift with an extra special touch.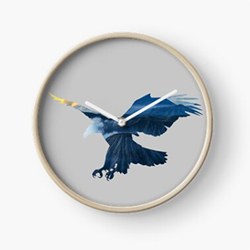 Presenting a stylish minimalist design, this modern clock is a unique and practical gift he can put to good use in his workspace. Featuring striking blue and subtle gold hues emerging from a bold territory eagle silhouette, the one of a kind design has been printed on polypropylene with a plexiglass face. The clock incorporates a Quartz clock mechanism and includes a hook at the back for easy hanging. Available in attractive bamboo wood, black, and white framing options, the clock also has four customizable metal hand colors to select from, ensuring the contemporary design seamlessly blends into any environment.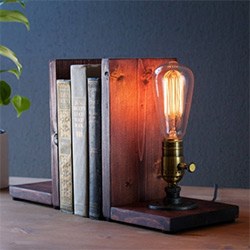 If you're on the lookout for great birthday gift ideas for your husband who is an avid book reader, this creatively designed set of bookends is just what you've been searching for! These elegantly designed bookends have been handcrafted using the highest quality materials with no attention to detail spared. These high-quality bookends are crafted from a choice of three beautiful wood finishes and present a unique visible bulb design feature. Select from 4 socket variations, including solid brass and silver dimming options to set the perfect mood lighting. Whether situated in his workspace, bedroom, or living room, these bookend lamps add a unique home lighting element and character to any space.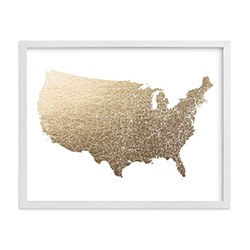 Adding a stylish accent to any space, this unique style artwork is the perfect decor piece that he will be proud to display within his home or office. Effortlessly combining elegance and minimalism at its finest, this beautiful artwork presents a one of a kind map of the United States of America in fine illustrative detail. Luxuriously crafted using real gold foil, with the option to select sizing and framing options that suit, this stunning foil pressed artwork exquisitely exudes a sense of patriotism for a statement piece fitting for any space.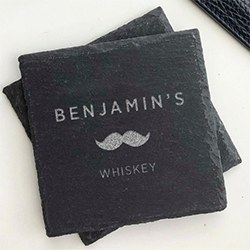 If you're stuck for unique birthday gift ideas for your husband, you can be sure he will be welcoming of this one of a kind set of personalized coasters. Not often seen, these stunning coasters have been crafted from pure natural black slate. Measuring 100mm x 100mm, each coaster features its own unique rough sawn edge effect, with the option of custom laser engraved personalization in an earthy etched finish. Fittingly apt for any gentleman, these coasters present a natural rugged appearance that is equally stylish and elegant.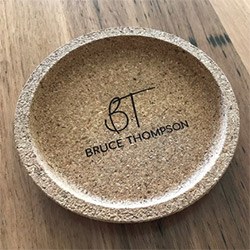 One of those very special and one of a kind personalized gifts for husband's birthday is this uniquely designed custom tray. A highly unusual, yet versatile material, eco-friendly cork has been used to create a distinctive design that stands out from others. This gorgeous tray is elegantly personalized with his name and initials using beautiful laser engraving, making it an ideal gifting option for special occasions. This unique tray can be proposed as a coaster or trinket tray, equally ideal for resting a drink, or organization and storage of his watch, wedding ring, and other small accessories.
Birthday Gift Ideas For Husband: Gadgets
For a man who appreciates his gadgets, searching for gift ideas for your husband's birthday should be simple, right..? With a minefield of new and innovative tech on the market, it can be tricky to navigate just which items are truly gift-worthy. From the ultimate wireless earbuds to smart devices with unique applications, we have scrutinized to include only the best and most creative gadgets that are bound to entice and captivate.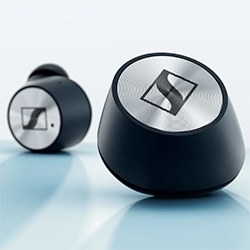 Crafted to perfection, these modern wireless earbuds are a great gift for men that love listening to music and podcasts while traveling to work or working out. What better way to make him feel special on his birthday than with a pair of Momentum True 2 wireless earbuds. The unique earbuds are perfect for day-long listening with a comfortable ergonomic design and generous seven-hour battery life. Featuring voice assistant support, customizable controls, and smart pause, the Momentum True 2 is a gift he can enjoy in the comfort of his home or whilst on the move.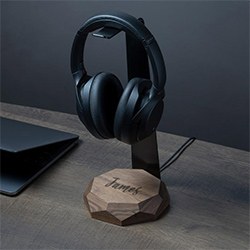 One of the most unique birthday gift ideas for your husband, this elegant wireless charging stand is a great decorative utility for his headphones and smartphone. The personalized stand will be ready and waiting for him to give his ears a break, or perform a quick recharge before he heads out.
If you're searching for creative gift ideas for your husband's birthday that hold an element of uniqueness, then the next gift will be right up his alley. The Electronic Word Clock presents an intriguing illuminated word puzzle that actually displays the time in five-minute intervals! Available in striking matte black and on-trend copper finishes, the contemporary style clock doubles as an attractive statement piece that will spark many a conversation. A refreshing change from traditional analog or digital displays, this modern yet functional piece is compact, stylish, and will make the perfect addition to his desktop or bedside table.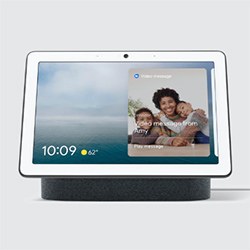 An awesome gift for men who love tech and gadgets, this home hub allows him to display photos, watch videos, and check in on the home whilst away. The Google Nest Hub Max is a fun and innovative home hub that's part of Google's Nest range of products. Focussed on connecting the home and people, the Nest Hub Max features Google Assistant, video messaging, and stereo speakers.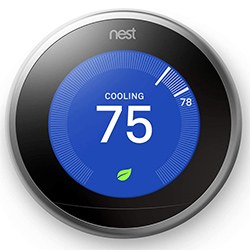 If you're searching for innovative and unique birthday gift ideas for your husband, this smart home thermostat offers the best of both worlds. With a sleek and modern design, the Google Nest Learning Thermostat allows your tech-loving man to customize the temperature of your home! The smart thermostat features a documented energy history, auto-schedule, and home/away assist, all of which save you money by making your home more energy-efficient. Easy to set up and install, the Google Nest Learning Thermostat can be controlled on his laptop, tablet, and of course, his smartphone.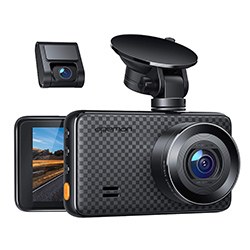 Does your husband spend hours driving in traffic, at night, or in difficult conditions? Whilst no one plans to have an accident, a dash cam provides the essential recordings of surrounding vehicles and environments. Keeping an eye on the road, the Apeman Dual Dash Cam captures what's happening in front of the car, as well as behind. The impressive dash cam features dual wide-angle capture, high definition video, and emergency accident lock that automatically stores accident footage, preventing it from being deleted.
Birthday Gift Ideas For Husband: Gaming & Geeky
So, what gift ideas for your husband's birthday will have him jumping for joy? If he's a gamer or a bit of an old school geek or a movie buff, the following gifts will be right up his alley. From unique gaming experiences to eye-catching artwork, you can be sure he'll appreciate these creative, one of a kind gifting options.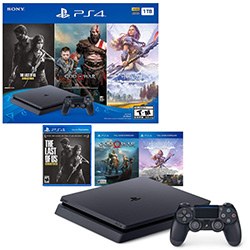 Forget beautiful works of art and elegant jewelry, one of the most romantic birthday gifts for your gamer husband is a new gaming console! Whether he's been talking about switching consoles or adding to his classic gaming array, a new console is both a collector's item and unique gaming experience. Some of the best modern gaming consoles include the PS4,
Xbox One
, and
Nintendo Switch
.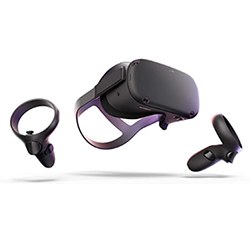 The ultimate gaming gift for men, a virtual reality headset will revolutionize the way he thinks about gaming. The Oculus Quest sets the standard for VR, playable almost anywhere, in any space, whether he's standing or seated. Featuring wireless play, positional audio, and room scaling, the unique VR headset will transport his every move into a new world filled with fun and excitement. Included in the box are the amazing Oculus Quest headset, two Touch controllers, frame spacer, 15W power adapter, and AA batteries.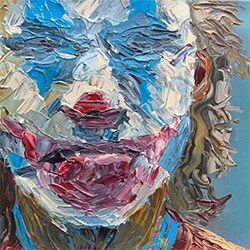 If you're after very special birthday gift ideas for your husband with an element of artistic flair, you cannot go past the following work of art. Perfect for Batman fans, DC Comics enthusiasts, or any man who appreciates the arts, this striking abstract painting artistically depicts Joaquin Phoenix as the iconic Joker. Created in the unique style of acrylic impasto, this one of a kind piece has been crafted with palette knives instead of brushes, using a technique of layering paint to create immense texture and depth. Printed directly on a quality artboard and ready for framing or display, this is one eye-catching masterpiece that literally jumps out of the canvas and will make the perfect statement in any of his living spaces.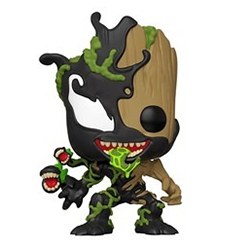 18. Venomized Groot Figure
If it's geeky gifts for men who are obsessed with comics that you seek, then this towering POP! Marvel figure will be right up his alley. The Venomized Groot bobblehead will overshadow the rest of his collection, with its enormous ten-inch tall frame. Part of the Maximum Venom series, the unique collector's item perfectly depicts the merging of Spider Man's Venom and Baby Groot from Guardians of the Galaxy.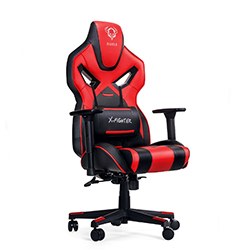 Gaming marathons will be played in comfort, and working in front of his machine will feel like play. One of the best gaming gifts for your husband's birthday, a comfortable and supportive seat ensures he has an optimal experience each and every time. The devilish Diablo X-Fighter gaming chair features an adjustable backrest, comfortable headrest, and an adjustable lumbar cushion for superior lower back support.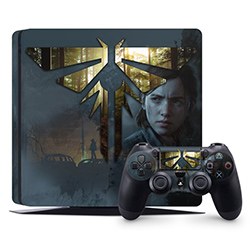 A decorative birthday gift for your gamer husband, the following idea will turn his boring old console into a work of art. Depicting Ellie Joel, the brave girl from The Last Of Us game, the console and controller decal set will enhance and protect his console from scratches and dust. While this decal features a stunning design, a myriad of
decal options
for each console are available to suit his favorite game and console of choice.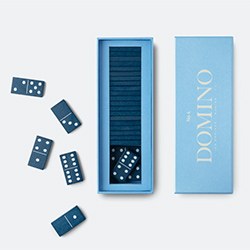 One of those highly unique and creative gift ideas for your husband's birthday is a classic set of dominos. Reminiscent of past time entertainment, this set is the perfect opportunity for him to put aside electronics and enjoy a traditional game with friends. This sophisticated modern set has been given a fresh look, featuring quality wooden pieces presented in elegant packaging. This beautifully designed game set will create a wonderful sense of nostalgia, making a stylish addition to his board games collection, and also perfectly suited for collectors as a unique design item.
22. History Of The World Book
If your husband is the type who appreciates history, geography, and enjoys learning, the following gift will be very warmly welcomed. The History of the World Map by Map is a beautiful hardcover collectors book that explores the pivotal episodes in world history. The book includes over 140 detailed maps that bring to life the stories of humanity taking place on different lands throughout history. From the first human migrations to the space race, this book features interesting facts and details that have shaped our world. Thoughtful organization of information, including rich picture spreads and key facts, ensure the book is easy to navigate, making this a delightful history book that will keep him engaged for hours.
Birthday Gift Ideas For Husband: Travel & Active
Is your husband an active guy who's always on the go? Then of course the best gift ideas for your husband's birthday are those which focus on fitness, training, and travel! From unique gadgets to improve his workout sessions to handy travel companions, the following gifts are the perfecting gifting options for gentlemen who get out and about.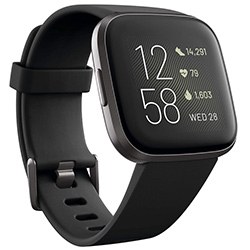 If he takes his exercise seriously, the Fitbit Versa 2 will provide him with all the information he needs at a glance. Whether he's training within a specific heart rate zone, looking to track the distance he's covered, or monitoring his caloric output, the Versa 2 has him covered. In addition to its exercise applications, the advanced smartwatch can track sleep, access Alexa and receive calls and text notifications.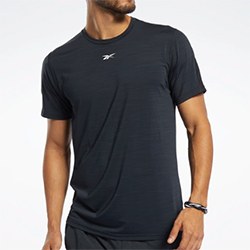 The best birthday gift ideas for your husband who enjoys keeping fit is quality training gear. The Reebok Activchill Move Tee is the ideal men's training T-shirt that will allow him to move freely throughout his workout. Featuring a stylish slim fit and stretchy design for optimal performance and enhanced feel, the T-shirt is perfect for high-intensity training. Speedwick fabric wicks sweat to help him stay cool and dry, alongside superior Activchill fabric engineered with enhanced breathability. The T-shirt also has a mesh back panel for additional ventilation that will help him stay cool and comfortable throughout his jogging or workout sessions.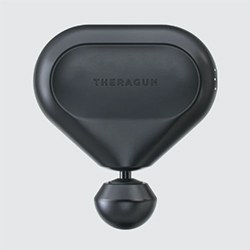 One of the best gifts for your husband's birthday, the Theragun Mini is a portable version of the Theragun Elite. Offering deep muscle treatment for men on the go, the convenient massager can be used to accelerate post-workout recovery, or relieve niggling pain when he needs it most. The Theragun Mini features a smooth ergonomic grip and a Lithium-ion battery that lasts over two hours.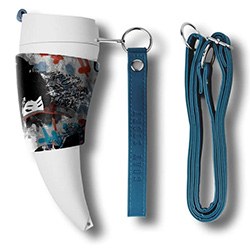 There are those gifts for men with an element of intrigue and the following travel mug is no exception! The Goat Story travel mug is no ordinary mug, featuring a truly unique shape reminiscent of a medieval horn with a leather satchel feel! Crafted from durable, high-quality materials, the rugged, masculine design includes two sets of straps for easy transport, with a stylish sleeve that also doubles as a stand for the mug to rest upright. 100% leak-proof and BPA-free, this one of a kind travel mug encompasses a stylish, ergonomic design available in four natural or rugged finishes and two contemporary design style options to suit his taste.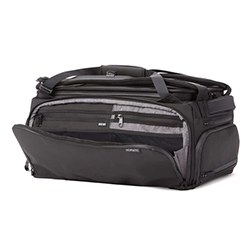 One of the most useful birthday gift ideas for your husband who is regularly on the go is a quality travel bag. The Nomatic travel bag is a large, durable, water-resistant travel bag with a generous 30-liter capacity. This versatile bag has been designed with over 20 innovative features and is conveniently adaptable while traveling. A patented strap system design will allow him to go from duffel bag to backpack carry for the ultimate flexibility, while a water-resistant flap allows a choice of protection or ventilation if required. Featuring ample storage and organization compartments, including a separate laptop and shoe compartment, this travel bag is the perfect choice for everything, from a day at the gym to a weekend vacation.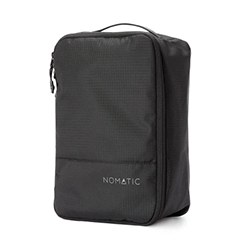 We are all familiar with the challenges of packing footwear before a trip. Shoes are a little dirty, a little smelly, and destined to rub on the clean clothes in his bag or suitcase. The Nomatic shoe cube isolates his shoes from the rest of the bag's contents, keeping it clean and organized. Generously accommodating up to size twelve footwear, the shoe case is a practical travel buddy for a weekend away or a busy business trip.
Birthday Gift Ideas For Husband: Outdoors
If you're searching for gift ideas for your husband's birthday that will complement his adventurous nature, then the following presents are for you. Whether it's unique protective solutions to store his gear, or useful utilities to keep him warm and entertained, these gifts are the perfect companions for his exploration through the great outdoors.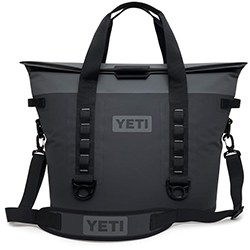 Food and drinks will stay safe, secure, and ice-cold on his adventures in this mammoth portable soft cooler. The Yeti M30 features a wide opening lid for easy access, a hydroshield closure to prevent leakage, and a waterproof exterior, protecting his refreshments from the elements. In addition to the M30 soft cooler, the versatile Yeti range includes the zip-top
Hopper Flip
and the compact multi-purpose
Day Trip
.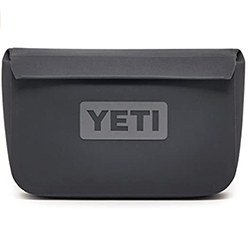 A water-resistant birthday gift idea for the husband who's prone to wet adventures, the next present will protect all of his precious accessories, whether he's hiking, fishing, or white water rafting. Perfect for keys, wallets, and phones, the Yeti Hopper Sidekick is well equipped to tackle the forces of nature. The waterproof case features a durable dry hide outer casing, hydroshield closure, and industrial rf-welded seams that keep moisture out.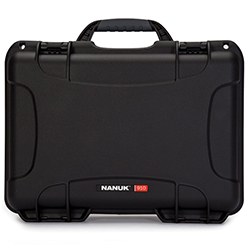 Sturdy, strong, and durable, this waterproof hard case is a perfect gift for a man that loves the great outdoors. Protecting his gear from rain damage and knocks, the Nanuk 910 is the ultimate solution for transferring and storing electronics and instruments. The stackable case features a powerful claw latching mechanism, pad lockable hasps, and a strong resin handle that locks in place when no longer required.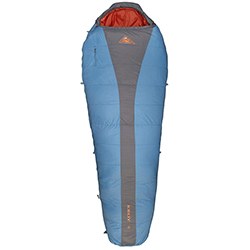 Does he love camping adventures? A cozy gift idea for a man fond of sleeping in the wilderness, the Kelty Cosmic sleeping bag will provide a warm night's sleep in temperatures as low as 20 degrees. Encased in a nylon taffeta shell and insulated with high quality 600
down fill
, the Kelty sleeping bag is a great birthday gift idea for your adventurous husband.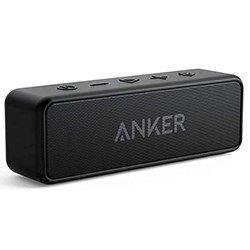 If your husband loves music, the next gift idea will allow him to play his favorite songs aloud anywhere he likes. What better way to celebrate his birthday and make him feel special than with the Anker Soundcore 2 Portable Speaker. Lightweight and IPX7 waterproof, the cool single speaker features wireless stereo pairing, crisp and distortion-free highs, and Bass Up technology for incredibly intense bass. Whilst the list of features is exciting, the Anker Soundcore 2 can also be played for up to 24 hours in a single charge, ensuring his party never stops.
Birthday Gift Ideas For Husband: Personal
If you're after special gift ideas for your husband's birthday, the following gifts of personal nature offer both romantic and stylish gifting options just for him. From one of a kind pieces to slick everyday accessories, these practical and charming pieces will be a perfect surprise.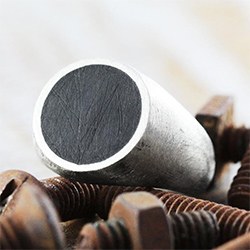 In search of romantic birthday gifts for your husband? If he's into wrist wear and jewelry, a cool signet ring will be the right gift idea for you. Whilst signet rings traditionally detailed family markings, this handmade gem is all about bold aesthetics. The charming Victorian style ring is expertly made by hand and features a rough, yet attractive combination of pewter, silver, and striking black resin.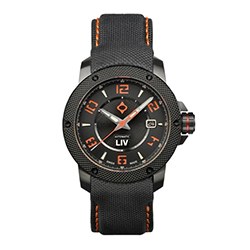 A gift that will last a lifetime, the charming Liv GX1-A embodies attention to detail, with a striking color palette that contrasts, yet perfectly combines the numerous watch elements. Featuring three-dimensional dials and anti-reflective sapphire crystals, the rugged, yet sophisticated Swiss-made wristwatch is paired with a variety of straps that include bracelet, rubber, and a form fit canvas to suit his style.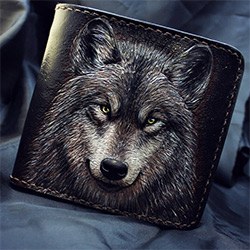 If a jaw-dropping response is what you're after, this wallet will do the trick. An amazingly beautiful and creative gift idea for your husband's birthday, the wolf leather wallet is like no other he's ever seen. Hand made and hand-carved, the stunning imagery was created using special staining and embossing techniques, creating a unique work of art. Whilst the design is undoubtedly awe-inspiring, the quality of the wallet is also first-class, professionally burnished, and glazed to prolong its durability.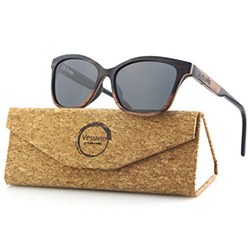 One of the coolest birthday gift ideas for your husband, a stylish pair of sunglasses are the perfect combination of fashion accessory and utility. Featuring striking vintage frames, polarized lenses, and stainless steel hinges, the Vesuvio sunglasses are also hand made from eco-friendly ebony wood.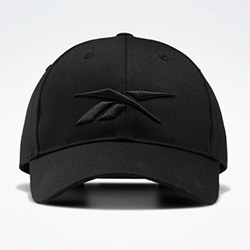 A simple and easy gift idea that's versatile and stylish, this Reebok baseball cap is perfect for daily exercise or casual outings. Made from 100% cotton, the Active Enhanced cap features an adjustable snapback closure, speedwick moisture absorption band, and a bold yet subtle oversized logo on the front side.
Birthday Gift Ideas For Husband: Business & Professional
Is your husband a dedicated gentleman who's tied to his work? If he's in and out of meetings and always on the go, you will find the perfect gift ideas for your husband's birthday below. Stylish and practical accessories, as well as compact tech perfect for packing, these business and travel solutions will make wonderful gifting options for a professional guy on the move.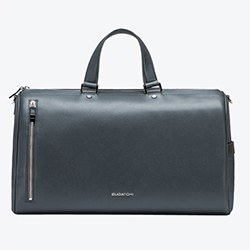 A gift idea that enables him to pack his travel gear in style, this majestic weekender bag is perfect for a man with a taste for the elegant. The Bugatchi leather weekender comes in two stunning colors that complement its detailed pebble leather surface. Featuring rolled top handles, vertical exterior pocket, and a detachable shoulder strap, the bag contains multiple interior compartments for easy storage and organization.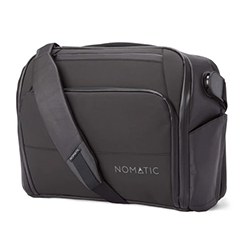 One of the coolest professional birthday gift ideas for your husband, the Nomatic messenger bag provides the essential service of carrying his business gear to work and on business trips. The well thought out shoulder bag features a water-resistant design, 360-degree rotating magnetic attachment buckles, and a spring-loaded compression buckle for quick and easy length adjustment.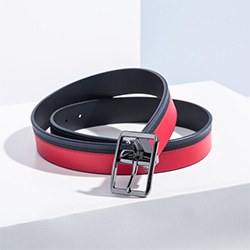 More than a gift to stop his pants from falling down, this dapper reversible belt will add a pop to his attire. Perfect for professional and formal settings, the Bugatchi leather belt features a sophisticated two-toned design. The belt is available in three stunning two-tone variations, each reversing into a single complementary color.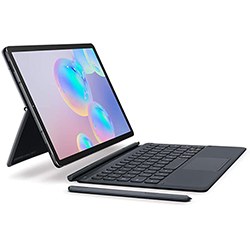 The Samsung Galaxy Tab S6 is a versatile and lightweight tablet that packs a punch to get things done! The Tab S6 features an Amoled display, quad speakers, and a generous fifteen-hour battery life on a single charge. Available as a stand-alone, or with a keyboard case, the elegant tablet also comes with a Samsung S-Pen and runs on the Android operating system.
Birthday Gift Ideas For Husband: Grooming
When considering gift ideas for your husband's birthday, perhaps gifts of a grooming nature may not have crossed your mind? While the following suggestions may appear highly practical in nature and not quite the romantic gifting options you had in mind, take a minute to consider that most men value quality-driven, purposeful gifts! You will be pleasantly surprised just how welcomed these useful and unique grooming gadgets and accessories are.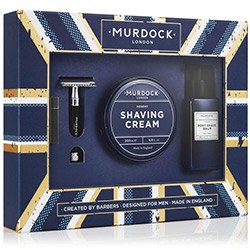 A gift to up his shaving game, the Murdock London Avenger box is created by barbers, for men. This set includes the stylish Ernest razor with precise Wilkinson Sword blades, shaving cream, and a post-shave balm for a soothing finish. If you're looking for an entire set, the addition of the
Mountbatton shaving brush
and
Fleming shaving bowl
will make his shaving experience complete.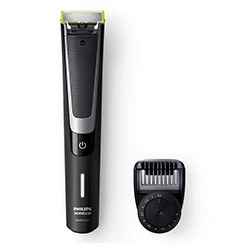 An amazingly useful birthday gift idea for your husband that helps him keep his facial hair in check is an Electric Trimmer. The sleek and modern Philips Norelco Oneblade Pro is made for men who have trouble maintaining facial hair using the standard primitive tools. Featuring a powerful ion battery, convenient wet or dry functionality, and replaceable blades, the powerful facial trimmer can tend to hair of any thickness and length.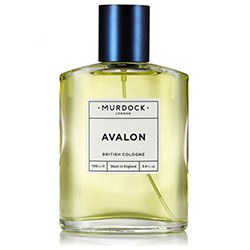 This alluring masculine fragrance is versatile enough to be worn on a romantic evening out or whilst away on busy business trips. The Avalon cologne by Murdock London encapsulates aromas that are both cool and natural. A uniquely balanced combination of citrus and herb produces a light scent that's pleasant and distinctive.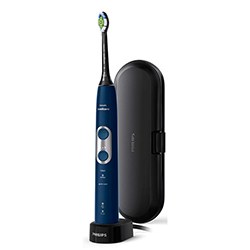 If he's still brushing his teeth the old school way, perhaps it's time for an electric upgrade. The Philips Sonicare will keep his teeth white and clean without the laborious task of manual brushing! This rechargeable electric toothbrush features three modes and intensities, a pressure sensor, and a helpful brush head replacement reminder so he knows exactly when it's time for a change.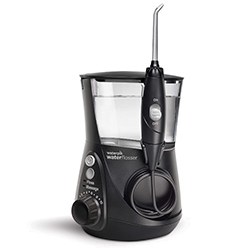 What better gift to receive than one which keeps the dentist away and eliminates the need for professional teeth cleaning! If oral hygiene is important to him, you can be sure he will get the most out of the innovative Waterpik Water Flosser. The useful oral irrigator features two modes of operation, a large water reservoir, and ten pressure settings for a comfortable and thorough clean.
Birthday Gift Ideas For Husband: Beverage & Bar
Whether it's coffee or cognac, the following gift ideas for your husband's birthday are best suited to a gentleman who enjoys his beverages. From stunning, one of a kind drinking accessories to amazing electronic devices, these wonderful gifts will perfectly complement his drinking experience.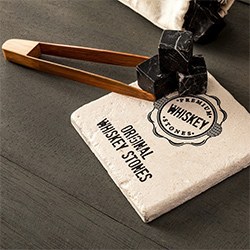 Modern and natural, this cool whiskey stone set is a great gift for a gentleman that loves whiskey on the rocks. Perfect for keeping drinks cold without dilution, this personalized whiskey stone gift set comes with twelve Toros Black marble rocks, ice tongs, a storage bag, and a coaster. The set is beautifully packed and presented in a light wooden box that features his custom message scribed on the lid.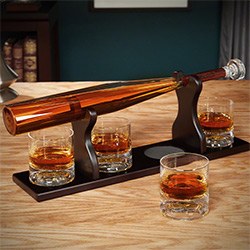 Fun and practical birthday gift ideas for your husband don't get much better than this unique liquor decanter set. If your husband is a baseball fan who loves a glass of whiskey, the Home Run baseball decanter set will be right at home on his cabinet or desktop. The set includes four baseball glasses, a unique baseball bat decanter, and a charming wooden stand for storage and display.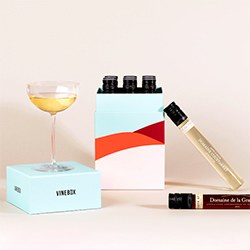 If you're considering a quality bottle of wine, why not gift him a unique sample set containing an exciting selection he is yet to taste? Vinebox offers a unique selection of quality single box collections and the option of a quarterly membership that delivers each season's best wines to your door. Elegantly packaged, each wine variant is beautifully presented in a sleek tube containing a single glass of red, white, or rosé.
51. Sparkling Water Maker
In search of creative gift ideas for your husband's birthday? Look no further than this stylish sparkling water maker. A gift that transforms ordinary tap water into a refreshing delight, the Aarke Carbonator II is perfect for a man who loves his fizzy drinks. Featuring a sleek compact design, stainless steel enclosure, and a triple valve safety system, the sparkling water maker also comes with a solid BPA-free PET water bottle.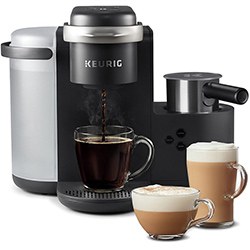 Does your husband love coffee? The next birthday gift idea for your husband will help him brew the perfect cup, each and every time. Whether he enjoys a straight black or a milky latte, the Keurig K-Cafe Coffee Maker will make the task so much more enjoyable. The versatile coffee machine features coffee, latte, and cappuccino settings, a strong brew option, and multiple glass volume selections, allowing him to fill his mug, no matter the size. In addition to its many coffee functions, the Keurig K-Cafe includes a dishwasher safe milk frother, with three settings for iced coffees, creamy lattes, or delicious frothy cappuccinos.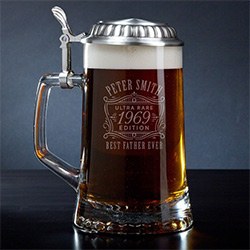 53. Personalized Beer Stein
One of the best personalized gifts for husband birthdays if he's an avid beer drinker is this custom beer stein. This unique German-style beer stein boasts an elegant, classic design akin to traditional steins, with a contemporary twist. Made from sturdy thick glass to keep his brew icy cold, the pewter lid will also help retain beer foam to enhance flavor so he can enjoy every last drop! The beer stein offers customization of up to two lines of text and a year, allowing you to personalize a special message for your man, perfect for gifting on his birthday.
Searching for more than Birthday Gift Ideas For Your Husband? Check out some of our other great list for more awesome gift ideas.