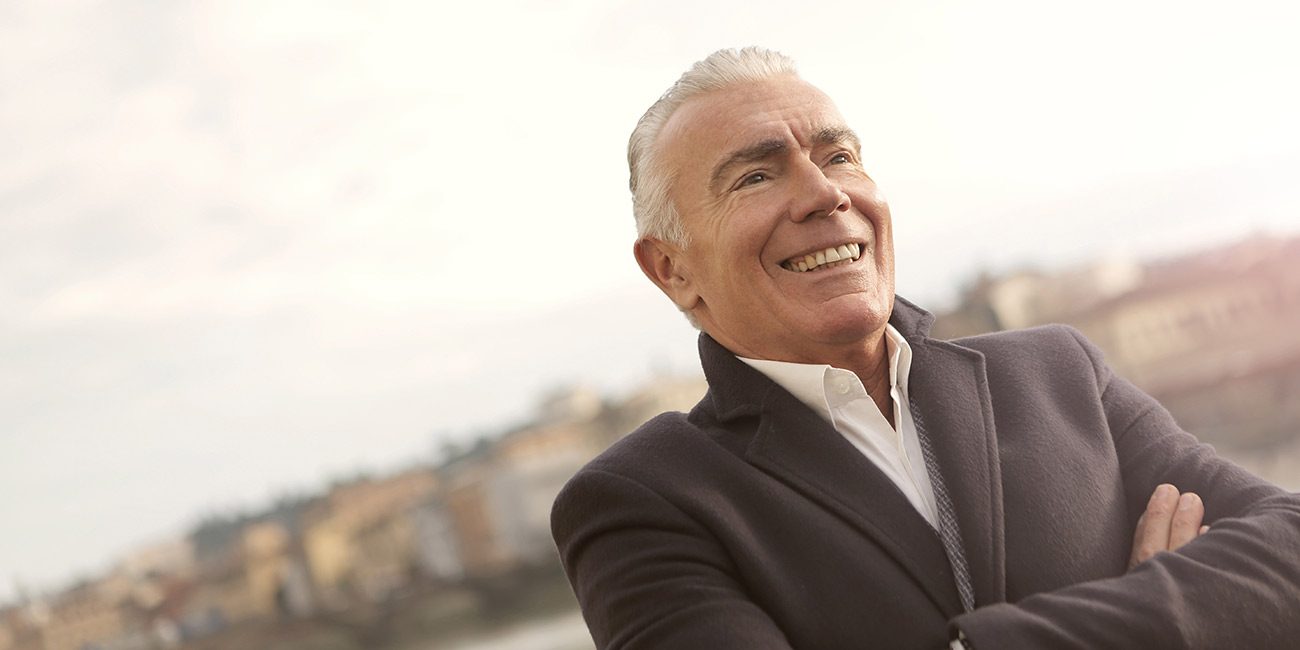 Wini Gifts is supported by our readers. At no additional cost to you, we may earn a small commission from the purchases you make using our links.
Learn more
When considering the best retirement gifts for men the first thing that may cross your mind is what congratulatory gift will best suit his personality? Is he an active gentleman who appreciates health and well-being? Or perhaps he enjoys the great outdoors, travel, or fancies a tipple or two? From unique gadgets and travel gear to stylish accessories and personalized parting gifts, we have put together plenty of gift-worthy retirement presents that will acknowledge his hard work and dedication over the many years in a way that is perfect just for him.
Retirement Gifts For Men: Electronics
Quite often, tech-related gift ideas for retirement are not the first to spring to mind. However, the following smart electronics are bound to change your opinion! From convenient beverages at the touch of a button to gifts that will help him relax and unwind, he will enjoy engaging with these gadgets time and time again.
The first idea on our best retirement gifts for men list will make the perfect cup of coffee for him at home, whether his preference is straight black, latte, or cappuccino. The Keurig K-Cafe coffee machine brews a delicious single cup and comes with a handy dishwasher safe milk frother. Featuring a sixty-ounce water tank, simple button controls, and with enough space to fill his travel mug, the coffee maker will seamlessly blend into his new morning ritual. The Keurig K-Cafe is compatible with all K-Cup pods, while the frother is capable of frothing latte, cappuccino, or even a cold mix.
Perfect for making fresh drinks and smoothies, the Ninja Professional countertop blender is a unique and wonderful retirement gift, particularly for a health-conscious individual. The blender features a sleek design with an outstanding performance of 1000 watts and a generous 64 ouch liquid capacity. Ninja crushing blades provide the perfect ice crushing, blending, pureeing, and controlled processing for delicious crushed ice and frozen fruit in seconds. Simple to operate, and easy to clean, he will thoroughly enjoy this special gift, whether he's making a healthy breakfast smoothie, or creating an enticing frozen cocktail!
One of the smartest retirement gift ideas for men, the next gift idea produces fresh sparkling water with the push of a button. The Sodastream sparkling water maker will put the fizz into ordinary tap water and create tasty sodas with the addition of flavors. Sodastream One Touch features three levels of carbonation which can be easily selected using the three option buttons found on the top of the unit. To operate, he simply inserts a carbonating cylinder, attaches a bottle, and adds his favorite flavoring. The One Touch Starter Pack comes with a carbonating cylinder and a one-liter bottle, while the Hydration Pack includes four additional bottles and a lemon fruit drop flavor.
One of the best retirement gifts for men who are tech-savvy, a new tablet is a perfect gift for creative endeavors and enjoyment. Whether he plans on starting a new side project to keep busy, or hide away to watch sports, the Microsoft Surface Pro 7 is the perfect companion. Leveraging the Windows 10 operating system, the tablet features a 12.3-inch touch screen display and a detachable black keyboard. The tablet is available in two elegant colors, has two Intel Core options, and a choice of 8 or 16 GB of RAM. Powerful enough to handle any application he can throw its way, the Surface Pro 7 is extremely lightweight and portable, weighing only 1.7 pounds. The most notable aspect of the device is its versatility, enabling him to use it in laptop mode, studio mode, and tablet mode.
A relaxing and therapeutic gift idea for retirement, the Theragun G3PRO is a tool that helps relieve muscle tension with minimal user effort. This professional massage device will allow him to treat himself as well as get a little helping hand from his significant other. Although the G3PRO is capable of delivering a powerful deep tissue massage, the device is light to hold and requires very little downward force. Utilizing the power of percussive therapy, the Theragun G3PRO delivers short pulses that penetrate deep into muscle tissue for tension relief. The massage gun features an easy to grip ergonomic handle, two effective treatment speeds, swappable Lithium-ion batteries, and a convenient adjustable arm. In addition to its numerous features, the Theragun G3PRO comes with six pro attachments that focus on specific areas of the body. The Dampener attachment is perfect for tender areas, the Large Ball attachment for big muscle groups, while the Thumb attachment is the go-to for lower back and trigger points.
Smart, unique, and stylish, the next gift ditches candles, incense, and reeds for a modern alternative to fragrance control. The Moodo Smart Aroma Diffuser will allow him to enjoy his retirement, immersed in a fresh-smelling space. Whether placed in the living room or selfishly inside his man cave, the elegant smart diffuser perfectly blends scents to suit his personal preference. The Moodo uses fragrance capsules, similar to coffee pods, which last up to sixty hours when used at maximum fan speeds. One of the coolest features of the diffuser is the shuffle mode, skipping from one preset to the next to prevent him from becoming accustomed to a specific scent.
Perfect for any man who loves to slowly sip his coffee, the next idea prevents his streaming hot brew from going cold. One of the most interesting and unique retirement gifts for men, the Ember Smart Mug allows him to keep his coffee warm for up to an hour and a half at a time. He can control temperature levels and presets via the smartphone app and safely submerge the mug in water to clean. The Ember Smart Mug features a built-in battery and LED sensor which indicates heating levels and informs him when it's time for a recharge. While the battery life is one and a half hours, he can leave the mug attached to the charging coaster for endless battery life.
A cool and refreshing retirement gift idea for men, the Bartistan premium cocktail and margarita maker is the Keurig for mixed drinks. This easy to use cocktail maker creates a perfect cocktail in three simple steps. First, he inserts a cocktail capsule into the machine, in a similar way he would place a coffee pod into a Keurig. The machine will scan the barcode on the capsule lid, prompting him to place a glass under the nozzle, and ask him to select a spirit strength. Once selected, the machine will draw alcohol from the connected alcohol bottles, producing a tasty beverage, ready to drink and enjoy!
Retirement Gifts For Men: Travel
An obvious hobby taken up by most retirees, travel and vacation gifting options make the perfect gift ideas for retirement. Whether it's short weekend getaways or he's holidaying abroad, the following practical and stylish presents for men will most definitely come in handy during the next chapter of his life.
A retirement gift for men on the go, this backpack will make accessing accessories during trekking and travel simple, easy, and frustration-free. The Shift Pack by Alpaka is stacked with travel compartments that separate his belongings, keeping them organized and safe. Featuring a ballistic nylon exterior, rip-stop nylon lining, and an expandable internal compartment, the Shift Pack is perfect for tough terrains and a relaxing weekend getaway.
One of the less conventional gift ideas for retirement, a quality pair of headphones are a must-have companion for any modern traveler. With seventy-five years of experience creating world-class audio equipment, Sennheiser specializes in manufacturing quality headphones. The Momentum Wireless is an exceptional pair of over the ear headphones, with a unique design that transcends the age barrier. Featuring premium ear cups, leather head strap, and sturdy metal arms, the Momentum Wireless are controlled via the Smartphone app. Packaged in an elegant round storage case, the headphones come with a USB-C to USB-A adapter, USB-C cable, and all the information he needs to get them up and running.
If he's a coffee lover who plans on traveling and taking plenty of weekend trips, a unique retirement gift idea is the Pakt Coffee Kit. Providing him with all the tools to brew a barista-quality coffee while away, he will no longer need to worry whether his hotel or Airbnb has a coffee machine. Elegant and built to last, the kit includes an electric kettle, coffee mug with lid, pour-over cone, reusable filter, and a container for storing ground beans. The Pakt Coffee Kit is compact, convenient, and airline friendly, with each piece neatly nesting into a larger one.
A vacuum bag is the easiest and most convenient way to compress clothing, allowing him to pack more into his suitcase or travel bag. One of the most useful retirement gifts for men who are intent on taking frequent trips, the Nomatic bag requires no vacuum to condense its contents! The smart air valve releases air from inside the bag while preventing external air from reentering. In addition to its ability to compress, the Nomatic vacuum bag is also a great place to store his wet and dirty clothes, keeping the rest of his clothing and accessories separated.
With all of that free time on his hands, taking weekend trips to wineries and spas is sure to become a regular adventure. The Bugatchi weekender bag transports his travel essentials in style, effortlessly combining both functionality and elegance. Made from beautiful soft pebble leather, the bag features top handles, a detachable shoulder strap, outer pocket, and multiple internal slip compartments. The bag is available in two striking color options, glossy charcoal and an eye-catching bright blue.
Help him travel in style using the next of our smart retirement gift ideas for men. The Nomatic Carry-On Pro provides him with easy access to all his travel accessories and gadgets while on the move. Perfectly balancing sturdiness and weight, the case is constructed from durable polycarbonate and features TSA locking zippers. Included with the carry-on is a removable tech case that is conveniently housed in the front tech compartment. The tech case features a removable shoulder strap and enough space to store a laptop or tablet, charger, compact headphones, and mouse.
One of the most useful travel-related retirement gifts for men, the Alpaka packing cubes separate dirty clothes and conveniently contain their odor. Every experienced traveler knows the importance of organizing and compartmentalizing your luggage when you're on the road. The Alpaka anti-odor packing cubes contain an odor-absorbing mesh that can be easily washed and reused after each trip. With a rip-stop nylon exterior, the cubes are a great way to store dirty clothes and pack away moist accessories, preventing any spillage into your luggage.
Before cramming his dirty laundry into his Alpaka packing cubes (above), he can pile them into this handy mesh laundry bag. Easy to expand upon arrival, the Nomatic laundry bag features a hanging strap that wraps around hooks and handles. A travel companion worthy of every destination, the laundry bag stores a large volume of clothing, while mesh fabric allows contents to breathe.
If it's the best gift ideas for retirement that you're searching for, then the following book will captivate and entice him to pack his bags and leave straight away! Wanderlust: A Traveler's Guide to the Globe is the ultimate travel guide, featuring a plethora of unique and intimate details that you won't find in other books. The beautifully designed hardcover book is filled with natural wonders, dazzling celebrations, quirky festivals, road trips, bucket-list sites, epic outdoor adventures, cultural treasures, and so much more just waiting to be discovered. This one-of-a-kind travel book will guide his imagination to places and experiences just awaiting discovery, the only question will be – where will he choose to explore first?
Retirement Gifts For Men: Home & Garden
Does he have a green thumb, or perhaps enjoys pottering around the house? With soon-to-have plenty of time at home, why not cater to his creative interests or perhaps encourage him to cultivate a new hobby? From exclusive gadgets to helpful tools, these unique options for the home and garden are sure to be very welcomed gifts.
One of the most creative and unique retirement gifts on the list is the Smart Garden 9, a self-growing indoor garden by Click and Grow. The Smart Garden is perfect for a retired green thumb who doesn't have access to a garden space or a man who likes to have his herbs and in arms reach. With an amazing array of features, the Smart Garden 9 automatically waters his plants, produces a perfect amount of lighting, and provides precise nutrition and oxygen to the roots of each plant. The self-growing garden is capable of holding nine thriving plants at a time and comes bundled with three lettuce, three tomato, and three basil plant capsules.
One of the more niche retirement gifts for men, the next idea is for whiskey and cocktail connoisseurs, allowing him to add a unique layer of flavor to his drinks. The Smoke Box Deluxe is a luxury drink smoker system that infuses aromas and flavors into each glass. Very simple to use, beverages are placed inside the glass case which is then closed off. The smoking gun is used to burn wood chips, smoking up the inside of the box. After a few seconds, the drink is ready and infused with a delightful old fashioned aroma and taste.
Great for decorating a benchtop or adding a vintage touch to his bar, the Seven Seas spigot decanter is a statement piece that efficiently pours whiskey on tap. Sitting on top of a handsome oak base, the decanter presents striking craftsmanship featuring a detailed USS Constellation model. Included with the hand-blown decanter are two shot glasses and a stainless steel spigot that controls the liquor flow.
If he has a large garden, a green thumb, and old rusty tools, the next idea on this retirement gifts for men compilation is sure to please. Slotted away inside a solid protective casing, this comprehensive fourteen-piece gardening tool set contains everything he needs to maintain his plot. The vibrant set is made up of rakes, shears, shovels, secateurs, an irrigation bottle, and even plant rope. Featuring strong stainless steel tips and ergonomic handles, this set is rust-proof and resistant to snapping to last him years to come.
One of the hottest gift ideas for retirement, this home grill toolset is made for his cooking adventures. Whether he enjoys a nice home barbeque or grilling on his camping trips, this toolset gets the job done with ease. Made from professional-grade stainless steel, the comprehensive set includes tongs, spatula, basting brush, corn holders, cleaning brush, skewers, a strong aluminum case, and most importantly, is dishwasher friendly.
An amazing gift idea for a man who enjoys a great BBQ and icy cold beer, this quality custom meat cutting board will feel right at home while he's grilling. Crafted from acacia wood with non-slip rubber feet, the 11 x 17-inch meat cutting board can be personalized with two lines of custom text to create a bespoke gift to mark his retirement.
Retirement Gifts For Men: Personalized
Personalized retirement gifts offer a unique take on traditional retirement gifting options. Practical, wearable, and classic style gifts can be transformed into special keepsakes just for him. From one of a kind caricature artwork to custom pieces for the home, travel, and special occasions, you will be able to easily select a gift that truly reflects his personality.
Both a genuine and lighthearted gifting gesture, this custom caricature will make the perfect departing gift and bring a big smile to his face. The amazing personalized retirement caricature features a face and full-body depicted in vibrant high illustrative detail. The digital artwork will be recreated from a photo of your recipient, whilst providing a few additional details about his lifestyle, personality, and tastes. A truly unique keepsake gift he will treasure forever, the caricature is provided as high-quality digital artwork to print on your choice of substrate or frame for signing if you wish.
One of the most popular hobbies for retired men, golf will keep him fit, strong, and mobile. An elegant and personalized retirement gift for men who enjoy a round of golf is an engraved divot tool and ball marker set. The set includes two laser engraved markers, an alloy hat clip divot tool, all encased in a personalized farewell tin.
Whether you're after a retirement gift for your boss or "the boss", this gift set will be welcomed with a grin. The classic set includes a unique twisted whiskey glass, cigar holder, cigar cutter, and a lighter to get the party started. While the lighter and cigar cutter comes as-is, the glass and cigar case can be personalized with his initial in a vintage serif font.
If you're after a personalized retirement gift that can serve as both a quality keepsake and functional utility, a flask set could be your answer. With thirty font styles and four classic leather colors to choose from, this timeless gift is perfect for your father, brother, and even a coworker. The set includes a custom leather covered hip flask personalized just for him, two shot glasses, and a pouring funnel, all packed inside an elegantly branded box ready for gifting.
A different take on traditional retirement gifts for men, these stunning custom cufflinks are a special gift for a very special man. A timeless classic piece, the cufflinks have been meticulously handcrafted from solid brass with a stunning polished gold finish. The outer perimeter of the cufflinks features a sophisticated diamond knurl detail, with the option to personalize each cufflink to create a truly bespoke gift that he will treasure for a lifetime.
Considering unique retirement gifts that will stand out from the rest? This personalized docking station is the perfect resting place for his phone, keys, watch, and sunglasses. The elegant docking station is made from wood and natural oils and can be customized with a personal message or monogram just for him.
If you're searching for sophisticated and personalized retirement gifts to give a retiree, you can't go past this elegant travel set. The perfect gift for an avid jet-setter, or one in the becoming, this collection features a customized leather passport holder with accompanying luggage tag. Crafted from genuine natural leather and available in 11 attractive tones, the passport cover contains multiple storage compartments for additional cards and notes, while the luggage tag includes a discrete opening for address details. Featuring a wide selection of beautiful custom engraving and stamping options to choose from, this travel set will make a wonderful keepsake gift that he is sure to be put to good use over the coming years.
Retirement Gifts For Men: Unique
If you're after a special retirement gift for him that is not one of your generic out of the box options, then the following unique gifting items will certainly pique his interest.
If it's tough enough for SWAT, Navy Seals, and Military, you can be sure it's constructed to the highest quality. The TakeFlight tactical pen is a mini survival tool that is made from aircraft-grade aluminum. In addition to a ballpoint pen, this amazing tactical gadget features an LED flashlight, a glass-breaking tip, and an all-important bottle opener.
One of the most unique retirement gifts for men, the next idea is just as much art as it is an everyday utility. Gifting a wallet for a special milestone could appear seemingly average, however, the breathtaking design and craftsmanship of this one-of-a-kind wallet make it a truly special gift. Unique three-dimensional embossing is used to create a lifelike image that is dyed with professional leather dyes and protected with a clear finish. The wallet itself features a banknote section and eight credit card slots, or an option of two banknote sections, three card slots, and a coin compartment.
Why gift him a single bottle of wine when he can have a selection of the season's best, all in one box? A great gift idea for retirement, the Vinebox sets offer a variety of collections, all beautifully packed and uniquely bottled. Whether he has a passion for whites, reds, rosé, or all of the above, you will find a selection he can enjoy. Vinebox even offers a membership option that delivers a new box to his door every three months, allowing him to sample an extensive range of the world's finest wines.
We have found the perfect gift for a smooth-faced gentleman who deserves a quality shave. The Murdock London Wodehouse Set will ensure he stays looking sharp during his retirement days, providing him an unrivaled wet shave. This sophisticated set contains the bold Ernest Double Edge Razor and the elegant Winsor Silver Tip Shaving Brush, exquisitely mounted on a metal presentation stand.
Retirement Gifts For Men: Wearable
Wearable retirement gifts that present both practicality and style are always great options for family, friends, and coworkers. From comfortable attire to stylish accessories, he is bound to get plenty of good 'wear' from this amazing selection of gifts.
Undoubtedly one of the best retirement gifts for men is a new pair of sunglasses. The celebration of his retirement is the perfect opportunity to update his old sunnies with these iconic Ray-Bans. Presented in a bold gunmetal finish with striking green polarized lenses, the men's navigator sunglasses feature a stylish contoured, rectangular shape and strong metal frame with a comfortable wrapped fit. Including 100% UV protection, polarized lenses offer him the benefit of increased visual clarity, while conveniently eliminating glare. As expected with Ray-Ban, no attention to detail has been spared, with each of the nose pads and temples of these sunglasses proudly sporting their signature logo.
Whether you're after a retirement gift for your boss, coworker, or loved one, a watch is a unique daily reminder he can take with him on his next journey. The Hamilton Khaki Field is a remarkable quartz watch constructed from quality stainless steel and sapphire crystal, with a synthetic top and lining. Featuring pin buckle fastening and over 160 feet water resistance, this luxurious timepiece is a gift he will appreciate for many years to come.
Simple and straight to the point, a fitness tee is a perfect way to say "don't think you'll be laying around all day just because you've retired"! All jokes aside, a comfortable workout T-shirt is not only useful, but will in all likelihood be a gift nobody else has considered. The Reebok collection of Crossfit Activechill is available in four vibrant colors and features a comfortable breathable fabric and stylish crew neck cut.
The next of our retirement gifts for men is a useful health and fitness accessory made to track his ongoing activity levels. A gift for a tech-savvy gentleman that ensures he stays on top of his game, the Fitbit Versa 2 tracks sleep patterns, heart rate, daily steps, and calories burned. If he's retiring from an active role, ensuring he continues to stay active and motivated is essential to longevity and well being. The Versa 2 will give him a glance into his daily routine and allow him to adjust his activity accordingly. In addition to fitness tracking, the Smartwatch features Alexa, call and text notification, and amazing six-day battery life.
Most certainly a popular item on our list of gift ideas for retirement is an ever-reliable sun hat. This Panama hat offers fashionable protection from sun, featuring a flat 3-inch brim, subtle pinch at the crown, and accentuated with a stylish black band. A staple for bright and sunny vacations, or summer days at home, this stylish hat will soon become one of his favorite go-to accessories.
Retirement Gifts For Men: Coworker
There tend to be two types of retirement gifts for coworkers. Those which are humorous and poke fun at his expense, and other gifts with a more sentimental nature. Whether he's the sort of guy who enjoys a good laugh and doesn't take life too seriously or the type of gentleman who appreciates a thoughtful gesture, you will find the perfect gift for your fellow coworker below.
If you're hoping to surprise your coworker with one-of-a-kind unique retirement gifts, he will not be disappointed with this charming keepsake. A very different take on the traditional guest book, this custom-designed artwork is personalized for this very special occasion for all his colleagues to sign. Printed on premium archival photo paper, the artwork will feature his retirement date printed in unique number photography, is personalized with his details, and can also include a photograph if you wish. Beautifully encased within a solid barn wood frame, artwork can be designed in full color, black and white, or sepia tone prints and can accommodate for up to 80 signatures (or more on request).
Humorous retirement gifts for men are perfect for those who don't take life too seriously. The Not My Problem Anymore retirement T-Shirt features a bold definition said loud and proud! Available in a range of sizes and featuring a classic, generous, boxy fit, this comfortable and laid back T-Shirt will soon become his new wardrobe staple.
A great retirement gift for coworkers who enjoy time on the green, these custom professional golf balls will make the perfect parting gift with a touch of humor. Printed on a choice of genuine Calloway or Wilson, this set of retirement golf balls reinstate his new position on the fairway.
Another great retirement gift for your boss or coworker is a lovely gift basket, with everything he needs to enjoy a smooth glass of whiskey. The Ultimate Jameson gift set includes a stylish branded glass, a set of Whiskey Stones, and three enticing Jameson Irish whiskey blends: Jameson Original, Jameson Caskmates, and Jameson Special Reserve.
The last item on our best retirement gifts for men list is a humorous mug he worked his entire life to receive! A fun retirement gift for coworkers, the funny message is sure to get a few laughs, while the mug itself is destined to be put to good use. In addition to the standard print, you can personalize a message on the backside, adding a lasting memory he can view with every sip of his tea or coffee.
Searching for more than the Best Retirement Gifts For Men? Check out some of our other great list for more awesome gift ideas.