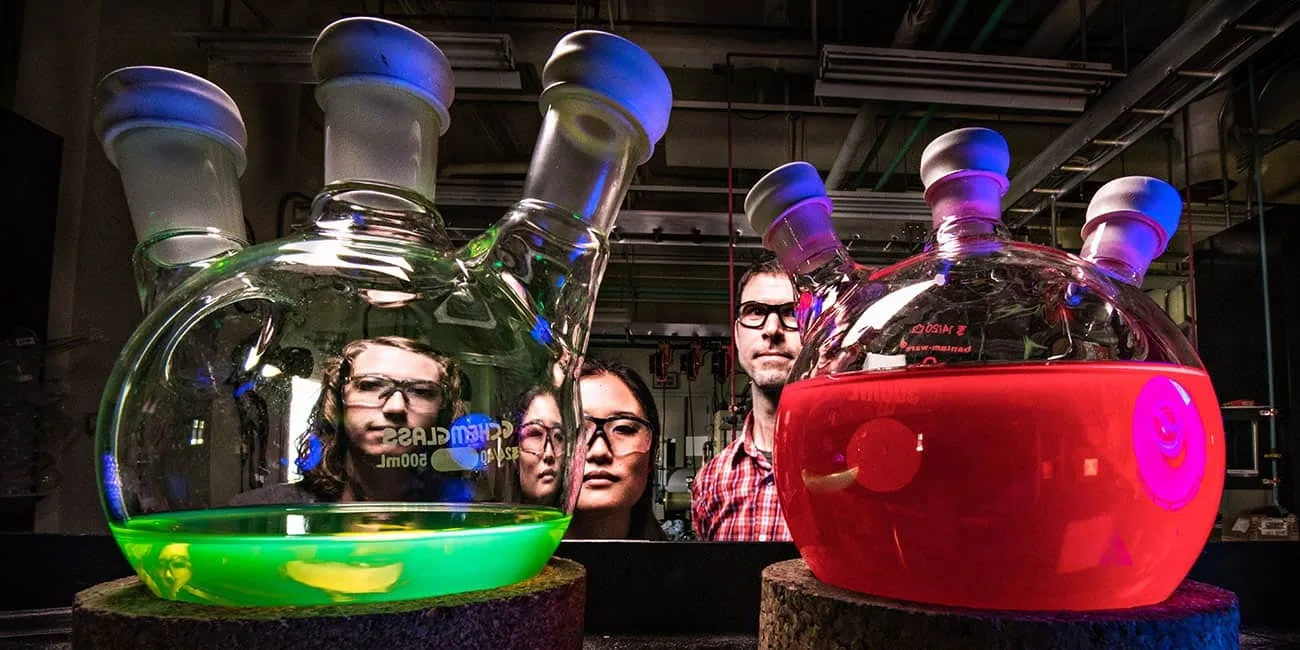 Wini Gifts is supported by our readers. At no additional cost to you, we may earn a small commission from the purchases you make using our links.
Learn more
Best Gifts For Science Nerds
Do you have a friend who has a penchant for all things geeky and science-related? If you're after a special present that is sure to impress, this list of the best gifts for science nerds is just what you've been searching for! From practical pieces to beautiful decor, these creative and unique science-themed gifts are the perfect reaffirmation of their love for science and all things nerdy.
Best Gifts For Science Nerds: Usable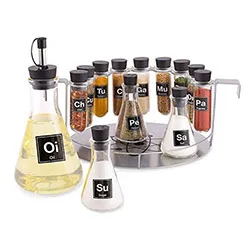 The first gift idea on our list is for a chemistry nerd who also enjoys time in the kitchen! The Chemist's Spice Rack is a unique fourteen piece spice rack set that consists of four Erlenmeyer flasks, nine test tubes and a rack featuring an atom logo. While the Erlenmeyer flasks rest neatly on the surface of the rack, the test tubes each have allocated slots that are perfectly arranged in a half-circle. In addition to the test tubes and flasks, the set includes thirty-six sticker labels, each featuring a different spice. The stickers are styled to imitate the periodic table of elements, allowing the recipient to label their contents while keeping in line with the set's chemistry theme. One of the best gifts for science nerds, this cool spice rack set is made from metal, glass, and rubber, being both exceptionally functional and humorously decorative.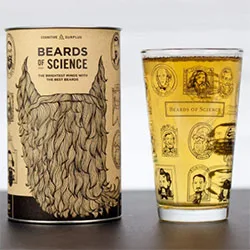 2. Beards Of Science Glass
The next gift idea contains the brightest minds in human history who also happened to have amazing beards! The creatively designed Beards of Science beer pint features Austrian physicist Ernst Mach, Leonardo Da Vinci, Russian chemist Dmitri Mendeleev, and of course Alber Einstein. What better way for your nerdy friend to enjoy a cold glass of beer than in the extraordinary company of the scientific elite. If the gift is not intended for a man, an awesome alternative is the
Great Women of Science
glass, which features Marie Curie, Alice Ball, and more amazing women throughout history.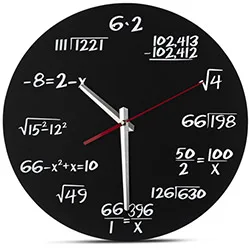 Want to give your math nerd friend or loved one a little quiz each time they glance at the clock? The simple equation math clock is an interesting and unique alternative to basic numbers and roman numerals. Designed in the style of a traditional black and white chalkboard, the lucky recipient is sure to appreciate this unique piece each time they check the time! Measuring about a foot in diameter, this creative clock is easy to read from a distance and is powered by AA batteries.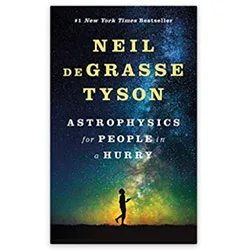 4. Astrophysics for People in a Hurry
The best gift for science nerds who are obsessed with the stars is the Astrophysics for People in a Hurry book, written by popular astrophysicist Neil deGrasse Tyson. The book is written to convey complicated astrophysics concepts in a way that's simple to understand. While the information contained within the book is presented in layman's terms, it still remains a challenging and captivating read and is perfect for physics and chemistry nerds who aren't necessarily scientists themselves.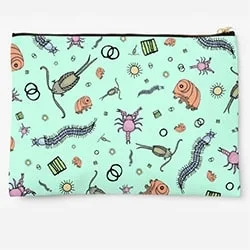 If you're after the perfect gift for a biology geek, this beautiful pouch is a cute and practical present they will be sure to love. Featuring unique hand-drawn illustrations, the creative design offers a microscopic glimpse into a hidden world of tiny creatures! Made from 100% polyester with a secure YKK metal zip, this cute pouch is printed on both sides, and available in 2 sizes. Perfect for storing pencils, art supplies, cosmetics or brushes, this adorable versatile pouch is sure to impress any biology geek.
Best Gifts For Science Nerds: Fun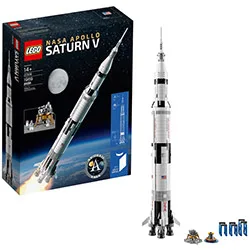 6. Apollo Saturn Lego Set
Challenging, fun, and geekishly decorative, the next gift idea is perfect for science enthusiasts of all ages. Whether a young budding nerd or an older nerd veteran, the NASA Apollo Saturn V LEGO set provides hours of enjoyment and years of display satisfaction. The spectacular set is made up of two thousand pieces and stands over three feet tall on completion! The most notable features of the kit include three removable rocket stages and the accompanying lunar lander and splashdown rocket models. If you love all things LEGO, you should also check out our Lego Sets For Adults, Kids & Collectors list, containing the fifty best sets ever produced.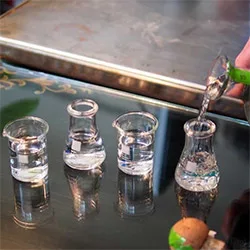 7. Chemistry Shot Glasses
One of the best gifts for science nerds who love a good party is a set of shot glasses that will make them feel like they're in a lab! The cool chemistry set by Periodic Tableware contains two unique beakers and Erlenmeyer Flask shaped shot glasses. This thought-provoking set is crafted from laboratory-grade 3.3 borosilicate glass that is both microwave friendly and dishwasher safe. Precise pouring has never been this much fun, as your nerdy friend parties the night away with this creative geeky drinkware set!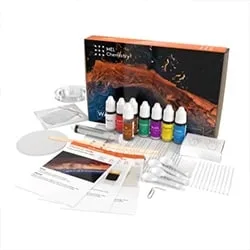 8. Experiment Subscriptions
An amazing and unique gift idea for kids who love to learn and experiment is a monthly science subscription. Although technically belonging under the kids' section, it's important to note that many, if not all of the experiments require adult supervision. MEL Science offers nine and twelve-month subscription options that provide the recipient with two to three fun and exciting monthly experiment kits, each covering a different chemistry topic. Some of the most notable experiments include starch penguins, color-changing milk, and foam eruption! While the kits are an excellent learning tool, they also provide a great opportunity for science nerd parents to bond with their children.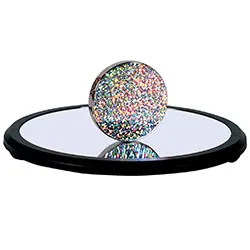 One of the coolest and best gifts for science nerds is a spinning disk that increases its speed the longer it goes! Euler's Disk is a mesmerizing scientific toy that people of all ages can enjoy. It features a captivating display of light and sound that will wow any onlooker. So how does it work? Simply spin the three-inch disk on the surface of the included concave mirror and let gravity take charge. Also included in this fun set are nine pieces of magnetic foil that can be stuck to the disk, creating a unique lighting display.
Best Gifts For Science Nerds: Funny
if you're after a simple and easy gift idea that's humorous and useful, look no further than the Neurons Not Included science coaster set. Perfect for any chemistry and biology nerd, the set contains six coasters, each featuring a funny lab rule. Some notable designs include "Hot glass looks just like cold glass" and "You can't detect an odorless glass by smell"! While the coasters are primarily made of neoprene material, the top contains fabric and the bottom a non-slip rubber layer to protect furniture and minimize spills.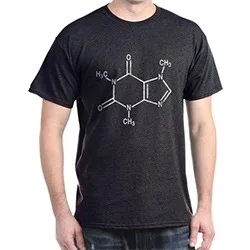 11. Caffeine Molecule Tee
Another funny gift idea for chemistry nerds who also enjoy a cup of coffee is this unique caffeine molecule T-shirt. A great way to show their love for coffee in a subtle nerdy way, the stylish slim fit tee features the molecular representation for coffee! The t-shirt itself features short sleeves, a crew neck cut, and is made from 100% pre-shrunk cotton and available in up to ten different sizes. If you love the molecule design but are after a different shirt style, this print is also available in a football tee with counting stripes, and as a long-sleeve option.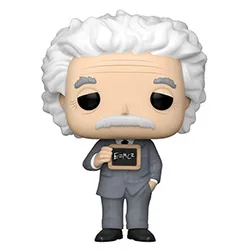 Gift number twelve on our best gifts for science nerds list is a playful spin on a scientific icon. The POP! Vinyl Albert Einstein figure features the prominent theoretical physicist holding a chalkboard with his famous mass-energy equivalence formula jotted down. The figure also comes with a plastic box protector with push-lock tab, so collectors can place him on display, while also keeping him in mint condition. The admirable figure stands approximately four inches tall and makes a perfect gift for science nerds and POP! Vinyl enthusiasts.
Best Gifts For Science Nerds: Decor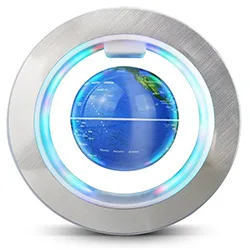 13. Magnetic Floating Globe
One of the coolest decorative gifts for science geeks, this globe will wow and confuse onlookers as they try to figure out how this effect is even possible! The magnetic floating world map is suspended in mid-air between the base and roof of an elegant silver frame. The globe can be manually rotated once the floating effect has been achieved, allowing it to spin smoothly on its own in an uninterrupted manner. While the diameter of the globe is a sizable six inches, the frame sits approximately ten inches tall once up and running. The package itself includes a globe, base, power socket, and suspension tool to help get the globe to float.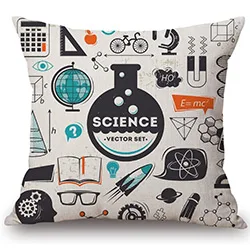 14. Science Throw Pillowcase
Simple, decorative, and scientifically fun, the mathematical throw pillow case is a perfect gift idea for special occasions such as birthdays and Christmas. Give the nerd in your life a special surprise that is not only practical but aligns with their personality and interests. The pillowcase features graffiti, functions, mathematical tools, and general imagery that all relate to science! A great accent for the living room, bedroom, or office space, this durable pillowcase oozes nerdy elegance.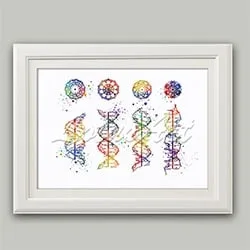 One of the best gifts for science nerds who have a keen interest in biology is this beautiful wall art print. The DNA art print is an eye-catching watercolor artwork featuring four artistic takes on the double helix and is available in color options. While the frame is not included with the artwork, the piece can be ordered in eleven different sizes, ranging from a miniature 5 x 7 inches to a large 24 x 32 inch print to suit preferences. Perfect for modern homes and professional offices, this charming biology wall art is a wonderful gift for any occasion.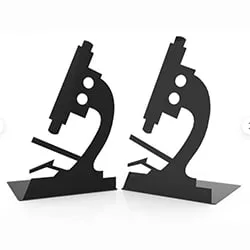 A great gift idea for the science-loving bookworm, these metal bookends will keep a close eye on all of their favorite books. Made from mild steel and finished in a stylish matte black coating, the Microscope Bookends add a unique minimalistic touch to any bookshelf. One of the best gifts for science nerds with an extensive book collection, the fun set will put a smile on the recipient's face each time they pick up a book. If this is not quite the design you're after, other cool science bookend options include
atomic
symbols, a
Tesla
themed design, and an
amalgamation
that features an atom, rocket, microscope, and DNA.
Best Gifts For Science Nerds: Wearable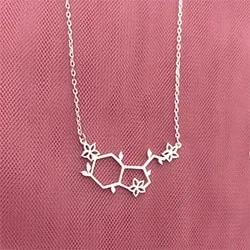 A great gift for a science-loving lady, the next idea will help make her feel happier and calmer while looking beautiful in the process. The perfect accent to any attire, this Serotonin molecule necklace is a perfect blend of chemistry and fashion. Made from solid sterling silver, the necklace includes options for beautiful rose gold and white gold plating. The well-crafted necklace features chain length options ranging from fifteen to twenty inches, so you can choose a style you know she will love.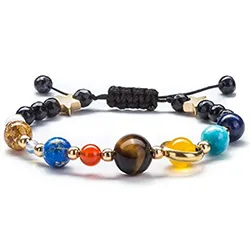 18. Solar System Bracelet
One of the most subtle gifts for science nerds on the list, this solar system bracelet features all eight planets, harmoniously aligned. A creative way to show one's love for astronomy and celestial objects, this beautiful bracelet is made from natural stone beads. The handmade trinket features a variety of brilliant stones including Lazul, Aquamarine, White Jade, Opal, Blue Emperor, Gold Foil Bead, Tiger Eye, and Red Agate. Perfect for teen girls and young ladies, the solar system bracelet is available in four different variations to suit any attire.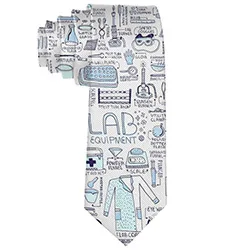 One of the best gifts for male science nerds, this chemistry necktie will show off his passion to the professional world! Made from 100% polyester, the unique geeky skinny necktie features common laboratory equipment such as scales, well plates, goggles, Bunsen burners, and lab coats. Other cool tie design options to consider if this one isn't the right fit include The
Periodic Table
,
Chemistry Equations
,
Vector Beakers
, and the
Solar System
.
Best Gifts For Science Nerds: Kids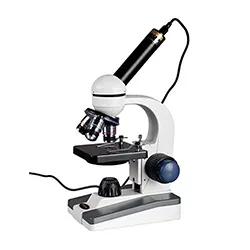 One of the coolest scientific gifts a kid can be given, this student microscope will get them ready for a life of science. With five levels of magnification and a sturdy metal structure, the AmScope M150C-I will endure years of curiosity and learning! The educational microscope boasts multiple features including a monocular head that rotates 360 degrees, LED illumination, fine and coarse focusing, and a single-lens condenser and disc diaphragm for hours of investigative fun.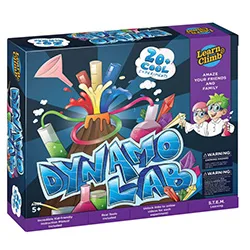 If you're after a well-rounded gift that blends education and fun, look no further than the Dynamo Lab science kit for kids. The kit contains over twenty fun experiments that include activities such as growing crystals, erupting volcanoes, and creating a lava lamp! Aside from eggs and water, all the resources needed to run each experiment are included in the box, ensuring each activity is as easy, as it is fun.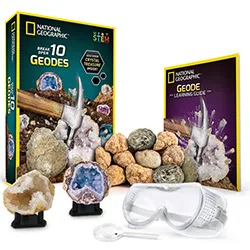 Idea number twenty-two on our best gifts for science nerds list is perfect for the children of said science nerd, helping spark their interests in science and discovery! The break-open geodes from National Geographic are a great way to teach kids about geology while having a ball breaking open the sizable rocks. The science gift set includes 10 geodes, display stands, goggles, and a magnifying glass. In addition to the discovery tools, the set comes with a detailed learning guide, helping educate kids on geode varieties and formations.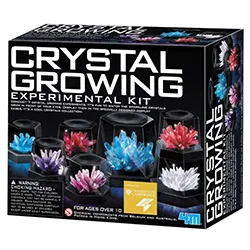 With all the ingredients necessary for creating a collection of sparkling crystals, this science experiment kit will captivate the imagination of each participant. Complete with instructions, raw materials, and display cases, the crystal growing science experimental kit allows kids to perform seven different fun growth experiments. Great for birthdays and Christmas, the set challenges children's imaginations and allows them to display and admire the end results.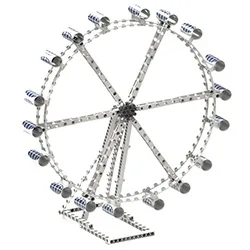 24. Architectural Engineering Model
A great gift idea for young boys and girls between seven and fifteen is this architectural engineering set from Thames & Kosmos. Although not officially labeled, the creative engineering set allows kids to assemble structures that resemble popular buildings such as the London Eye, Eiffel Tower, and the Sydney Opera House. The fun and challenging set includes over three hundred pieces and features a forty-four-page manual, providing instruction for the construction of twenty-six different eye-catching models.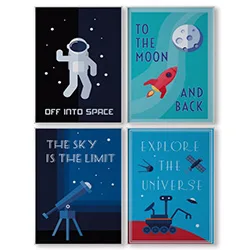 The final idea on our best gifts for science nerds list is a cool kid's room decor set for budding astronauts. The Space Wall Art set contains four modern minimalist art prints, perfect for space-themed rooms, adding unique decorative accents. Handcrafted and printed using natural ink, the vibrant poster set can be framed or used as wall decals. Each print in this charming set measures 11 x 17 inches and is well suited for bedrooms, playrooms, or study rooms for kids of all ages.
Searching for more than the Best Gifts For Science Nerds? Check out some of our other great list for more awesome gift ideas.