Wini Gifts is supported by our readers. At no additional cost to you, we may earn a small commission from the purchases you make using our links.
Learn more
Personalized keepsakes, the latest gadgets and tech, to fun and unique coming of age 21st birthday gifts, our handpicked gift guide contains thoughtful gifting ideas to celebrate this very special occasion. Whether they're into fashion, gaming, movies, or adventure, you will find a great selection of gifts to suit all personalities, tastes, and interests. From timeless personal pieces to one-of-a-kind utilities, we're sure you'll find the perfect gift for him or her to make their 21st birthday celebration a momentous occasion they will treasure and remember forever.
It goes without saying, one of the most fitting 21st birthday gift ideas are those fun bar and drink-inspired gifts. From an inspirational cocktail book to eye-catching decanters, below you will find a handpicked selection of unique drinking accessories to entertain and delight.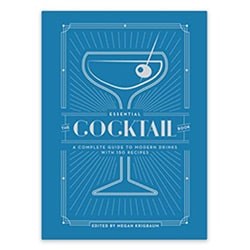 The perfect way to get any party started is with the perfect cocktail! This wonderful cocktail-making book is the essential guide for recreating classic and modern drinks from the comfort of home. The beautifully illustrated hardcover book contains a collection of 150 mouth-watering drinks from a whiskey sour to an aperitif cocktail, each carefully broken down into their elements and accompanied with sharp, beautiful photography for guidance and inspiration. The delightful recipe book is perfect for gifting with this elegant and sophisticated cocktail shaker and measure cup, featuring stylish dark tones and classic brass plated and wooden accents.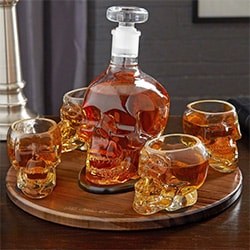 A special gift for a special birthday, this unique and detailed skull decanter set is guaranteed to intrigue all whiskey enthusiasts. The wonderfully creative decanter holds up to 29oz of their favorite libation and includes four skull-shaped glasses for sharing when friends come over for a drink. If the birthday boy or girl prefers wine, this
elegant wine decanter
features a beautiful blend of contemporary and classic design.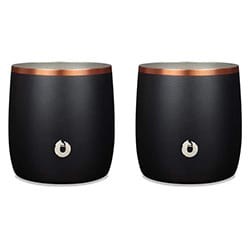 One of the coolest 21st birthday gifts for a whiskey-drinking reveler, the Snowfox whiskey rocks glasses ensure hands stay warm while drinks remain icy cold. The sleek pair of glasses features a double-wall insulated design and is available in a range of stylish color options including olive-grey, white-copper, and black-gold. While not too dissimilar in shape and style, this
insulated wine glass
is better suited to wine lovers and also comes in pairs.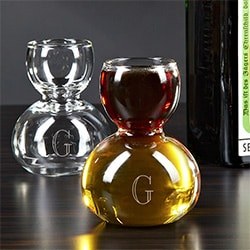 For conveniently separating liquor from the chaser, this unique quaffer shot glass can be put to good use during their 21st birthday party. The Jager Bomb glasses can be elegantly personalized with an initial and come in handy when they're playing a drinking game or just prefer taking shots.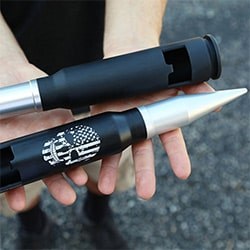 Because an ordinary bottle opener is nowhere near as intimidating, this enormous 30mm round might even scare their drink open on approach. Customizable with both image and message, the mother of all breachers (MOAB) is a gift idea that will be forever remembered and enthusiastically utilized.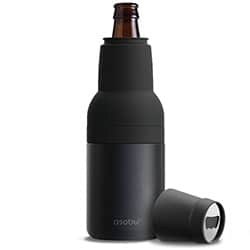 Whether they're at a party, the beach, or just sitting in front of the TV, the Asobu Frosty Beer 2 Go chiller ensures each sip is as cold as the first. Ideal for bottles and cans, the stylish beer chiller features a durable design for optimal portability.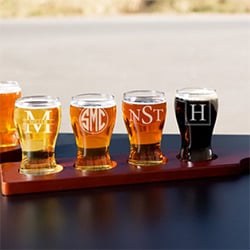 7. Personalized Beer Sampler
One of the best personalized 21st gifts for an avid beer drinker, this charming sampler set allows the lucky recipient to get acquainted with four beers at a time. The beer flight set offers four glass customizations, a choice of natural and redwood paddles, and the option to engrave their name on the paddle's handle.
If you're searching for the perfect gift to surprise your daughter, below we have chosen a selection of the most thoughtful and beautiful 21st birthday gifts for her. From youthful and stylish accessories to luxurious and indulgent self-care, she is bound to adore and appreciate these delightful presents.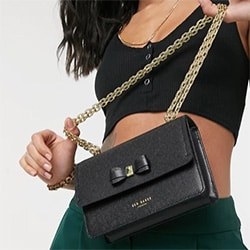 A birthday gift your best friend or girlfriend is sure to fall in love with is this youthful and stylish crossbody bag. The Ted Baker handbag presents a modern and elegant design featuring a striking black textured leather exterior with a signature bow on the front. Fusing a contemporary edge with a classic design, this stunning bag features a two-way gold chain strap, fold-over flap top, and subtle, yet unmistakable details including branded lining and the iconic gold-toned Ted Baker London logo on the front.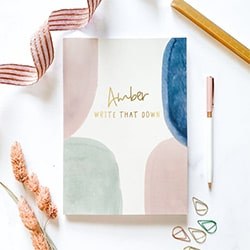 If she adores stationery and enjoys journaling, this gorgeous personalized journal will make the perfect gift. The handmade notebook presents a vibrant, contemporary cover design with beautiful silver foil lettering, personalized with her name. The custom A5 journal features a deluxe matte laminated 300gsm cover that is filled with 120 lined pages and is a great source for jotting down her many thoughts, plans, and aspirations.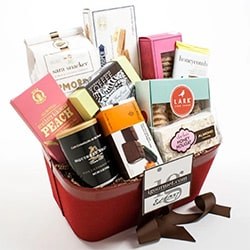 Every birthday girl has a sweet tooth, and the Ultimate Sweet Cravings gift box is bound to satisfy that craving! This indulgent gift hamper contains a bountiful selection of delectable snacks for her to enjoy, or share if she feels that way inclined. The tantalizing hamper contains Belgian butter biscuits, chocolate almond toffee, an artisan chocolate bar, and gourmet cookies, just to name a few, all beautifully hand-assembled in a charming keepsake gift box.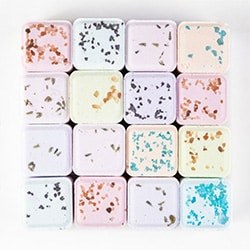 One of the most luxurious, self-indulgent 21st birthday gifts for her are these all-natural bath bombs. This wonderful self-care gift set contains a selection of 5 natural colorful shower steamers or bath bombs, each individually wrapped with beautiful branding. Made from pure ingredients and essential oils, this lovely gift set includes lemongrass, mint, eucalyptus, and 2 lavender scented bombs packaged in a gorgeous gift box with a personalized message just for her.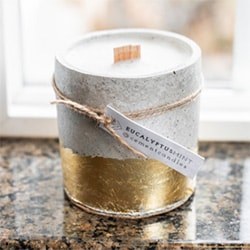 A modern industrial take on a common utility, this stylish handmade cement candle is a unique 21st birthday gift idea she will love. Housed in a light grey concrete container with shimmering gold foiling accents, each candle is individually hand-poured with a wide variety of enticing scents available including sweet Birthday Cake, fragrant Black Cherry & Plum, comforting Campfire, tropical Peach Nectar, and many more. The large 14 oz 100% soy wax candle features a wooden wick and includes a cork bottom to protect tables and countertops from heat transfer and scratches.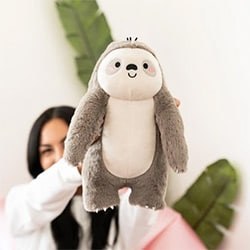 A great gift offering therapeutic self-care with cuteness overload is this adorable toasty plush. Sloan Sloth is a fun little companion that will keep her snug within his warm embrace. Containing a removable pouch insert filled with lavender flax seed that can be microwaved, this comforting plush toy will emit a pleasing and calming scent with every warm cuddle.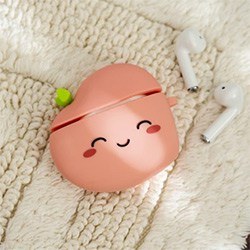 If you're after a fun, unique, and extra cute 21st gift idea, this silicone AirPods case is destined to put a smile on your recipient's face. Floyd Peach will help prevent their AirPods from getting scratched or banged up, and the best part is there's no need to remove the case when charging!
From the most stunning leather wallet to a stylish and useful docking station, we have compiled a handpicked selection of the most unique 21st birthday gifts for him that are bound to excite.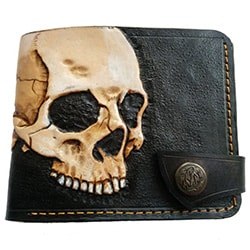 You will be hard-pressed to find a more perfect gift for your boyfriend, son, or nephew than this detailed leather wallet. Money, cards, and identification will be safely stored behind an intricate hand-carved skull that protects his most important belongings. Four style options are available for the inner compartments, while
alternative creative artworks
can be found by the same creator.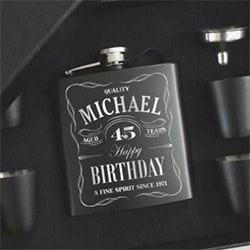 Without a doubt, one of the most stylish personalized 21st birthday gifts is this sleek personalized flask. The custom birthday gift set presents a sophisticated flask personalized with beautiful engraving featuring their name, age, and year of birth, including a personal message. Crafted from premium stainless steel with an elegant matte black finish, this classy flask comes presented in a charming black gift box with 4 matching shot glasses and a funnel and is the perfect keepsake to mark this milestone event.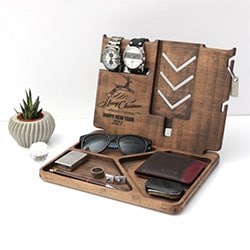 Create a snug space for the special birthday boy to store his phone, sunglasses, and keys with this handsome docking station. The sleek wooden design is available in three primary colors, while the personalization options are plentiful and include both messages and imagery. Not only is the docking station ideal for decluttering, but it also serves as a wonderful keepsake and elegant room decor.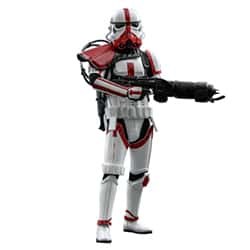 You will be hard-pressed to find a better birthday gift for a guy who loves movies than a detailed figurine replica. A truly unique gift idea, this Incinerator Stormtrooper can be replaced by numerous characters of interest including
Ironman
,
Optimus Prime
, and
Rocket
from Guardians of the Galaxy.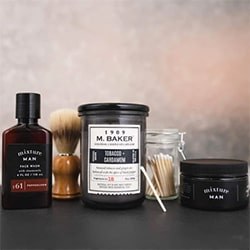 If the birthday guy is the sort who takes pride in his appearance, then this luxurious grooming gift set will be right up his alley. The Crave The Shave spa gift collection contains a handpicked selection of premium old-school bath and shaving products with alluring masculine overtones. The apothecary-style range includes a peppercorn mixture face wash, bottle of mixture hydrating shave soap, quality wood shaving brush, a tobacco and cardamom-scented colonial candle, and a jar of matches, creating the perfect little gift for any well-groomed gentleman.
The following section contains a selection of unique wearables including 21st birthday jewelry pieces such as timeless necklaces or a stunning timepiece that make the perfect keepsake gifts to signify this momentous occasion.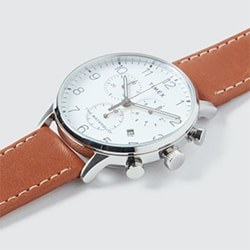 If you're searching for timeless and elegant 21st birthday gifts, this stunning timepiece is bound to impress. The Waterbury Chrono watch presents expert craftsmanship featuring classic style fused with contemporary touches to create a one-of-a-kind piece. A premium stainless steel casing surrounds a pure white dial drawing your attention to dainty crisp numerals and finer details, with this sophisticated accessory finished with a top-grade tan or black leather strap to complete any stylish look.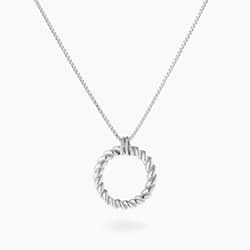 When it comes to timeless 21st birthday jewelry pieces that will be treasured forever, you can't go past a stylish necklace. This beautiful eternal necklace presents a dainty circular twisted pendant paired with a modern box chain necklace. Handcrafted from genuine sterling silver, this gorgeous accessory presents a classic design with a youthful elegance that gracefully shimmers in the light. Perfect for a young gentleman is this stunning
men's oval pendant necklace
, featuring a modern and minimalist design with unique optional engraving on either side.
Inject some glam into their eyewear with these stylish Privado Tyto sunglasses. These modern sunglasses present a sleek, slimline design that exudes a very cool vibe with subtle sophistication. The polarized, scratch-resistant sunglasses feature optimal UV400 protection and are handcrafted using hypoallergenic acetate with premium hardware for durability and longevity. Beautifully presented within an elegant black leather collapsible case including a matching microfiber satin pouch, it will be hard not to fall in love with these luxury shades.
One of the most inspiring gift ideas for an aspiring young traveler is a versatile, hard-wearing backpack. The Pakt Travel Backpack presents the ultimate travel companion for adventures large, and small, presenting a generous 30L capacity and easily accessible, storage optimized dual compartment design. This tough and functional backpack also features external access for on-the-go-essentials, a padded laptop sleeve, and a complete top-loading waterproof section for storage of wet items or those that may leak during transit. Specifically designed for maximum breathability, durability, and carrying support, this amazing backpack also includes load lifters, sternum straps, and a removable hip belt for all-day comfort and travel versatility.
From a fun Polaroid camera to an amazing drone, the following 21st birthday gift ideas contain the latest gadgets and tech that are bound to intrigue and excite.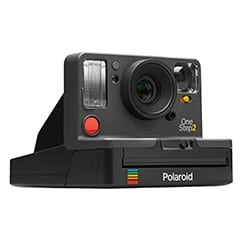 A smart and practical 21st birthday gift, this amazing point-and-shoot camera is built for action and adventure. The Polaroid Originals OneStep 2 is a perfect creative utility, providing instant gratification and lasting memories that can't be deleted.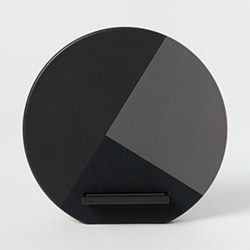 If you're after an elegant gadget for your birthday girl or boy, a cool gift idea is this unique wireless charger. The Dock Marquetry strikes a perfect balance between form and function, delivering power to devices while also providing a modern decorative element.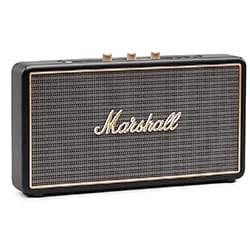 A great milestone birthday gift, this charming portable speaker is built for home listening and audio on the go. The Marshall Stockwell speaker is the perfect companion for streaming music and podcasts, offering a unique decorative appeal for young music enthusiasts with a vintage taste.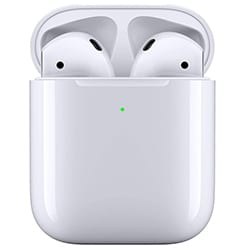 Compatible with the entire range of Apple devices, an amazing pair of AirPods Pro allows for easy listening while commuting, exercising, or working from home. Featuring active noise-canceling and transparency mode, the lucky recipient can precisely fine-tune the balance between their external environment and the audio heard through the speakers.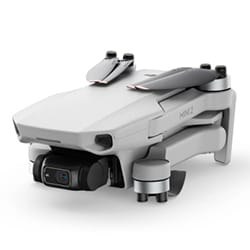 Are you after premium 21st birthday gifts for visual creatives? A drone provides a previously unreachable perspective, hovering high over the streets and landscape to capture footage from a birds-eye view. The DJI mini 2 features 31 minutes of flight time, 6 miles of video transmission, and 5 levels of wind resistance, allowing them to capture every adventure life throws their way.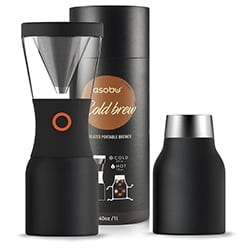 29. Cold Brew Coffee Maker
For a young coffee connoisseur who enjoys their hit of caffeine ice cold, the Asobu Coldbrew delivers in style. The portable ice coffee maker is made up of two parts; the filter and the carafe. Coarse ground coffee is left to brew in the filter until ready and released into the carafe using the lone button located in the maker's center.
From creative wall art to the ultimate DIY crafting machine, the following section contains a variety of fun and exciting gifts to cater to individual passions and interests.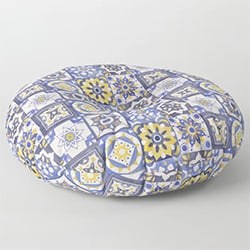 A fun-themed floor pillow is a great little addition to add life and comfort to their room or lounging space. This carefully thought-out utility has been designed as an overstuffed, plush, and firm companion to keep you comfortable during those relaxing breaks, reading, or movie sessions. Available in both round and square options, these lively floor pillows have crisp, high-quality artwork featuring anything from
cats
and
sloths
, to
movie
and
music-themed
prints to suit any taste.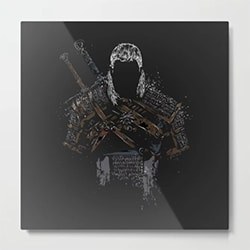 A creative birthday present that will add depth and vibrancy to any space is a unique metal art print. These art prints feature super sharp image details, produced in rich, bold, vibrant hues that really pop. Printed on 1/16 inch thick aluminum sheet canvas with a high-gloss finish and back wooden frame, these durable, eye-catching prints are available in a variety of designs to suit many interests. From
animal-themed prints
to
movie-inspired artwork
, these stunning metal art prints will add a modern edge to any bedroom, workspace, or gaming room.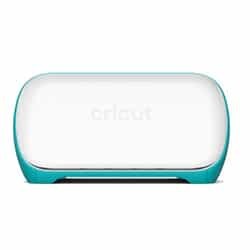 If you're considering 21st birthday ideas for a creative soul, why not gift them the ultimate crafting machine. The Cricut Joy is a new and innovative DIY craft device that offers endless possibilities for creating, cutting, and printing banners, cards, stickers, labels, just to name a few. Featuring a sleek, compact design, this amazing device utilizes Bluetooth technology for operation, incorporating a wide range of common crafting materials to produce unique creations for decorating and organizing rooms, stationery, utilities, special events, and more.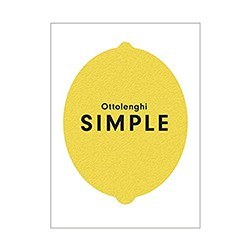 One of the most thoughtful and inspirational gifts for those who love all things food is this wonderful cookbook. Simple by Ottolenghi is the perfect introduction to cooking, proving that a less complicated approach does not equate to less flavor! Featuring chapters such as 'Short on time', 'Make ahead', and 'Lazy', this hardcover cookbook presents 130 wonderfully simple recipes to thrill and ignite their passion for cooking.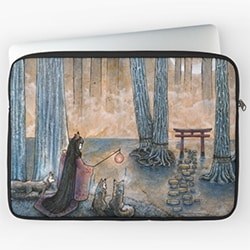 Are you after personal 21st birthday gifts for a friend or relative? With a myriad of design styles, this artistic laptop sleeve provides a vital modern utility while aligning with their personality and interests. If Japanese Kitsune art is not to taste, they may love
cartoon cats
,
classic motorcycles
, or a
funky old boombox
to name just a few creative design options.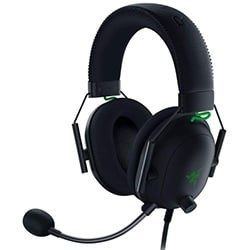 Because every avid gamer needs a reliable gaming headset! Made for comfortable wear and immersive audio, the Razer BlackShark V2 features gel-infused ear pads and high-end sound drivers. The gaming headset is compatible with most common gaming consoles, including PC, Nintendo Switch, and even mobile devices.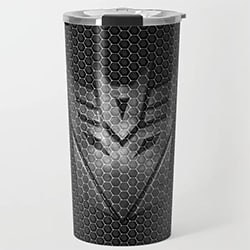 A great gift for your coffee-obsessed friend, a
matching pair of mugs
ensures their favorite blend can be enjoyed at home and on the road. With a wide range of choices to suit their passion, style, and personality, you can find creative designs like this cute
flamingo
, this cool
anime character
, or this unique
abstract floral art
.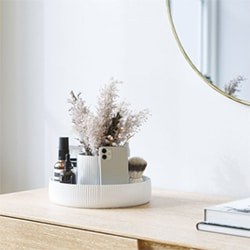 Elegant and practical, this fountain planter and organizer can be used as a decorative piece to display indoor plants as well as a placeholder for loose accessories. The unique ceramic planter is designed with two distinct compartments and is finished with a matte white vertical texture. Keys, change, and crafts tools can be placed in one section while succulents and cacti can embellish the other.
From unique scratch-off posters to a birthday newspaper, these fun 21st birthday gift ideas feature a selection of interactive and entertaining gifts they will love.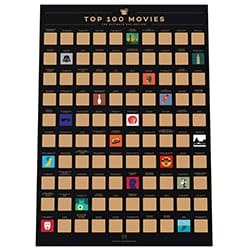 A special occasion calls for a unique and special gift, which makes this Movies scratch-off poster a very thoughtful gesture for the film buff in your life. From 20th century classics to modern blockbusters, this fun poster contains the top 100 movies of all time. Each film features an original colorful illustration, hidden beneath a gold scratch layer just waiting to be discovered. Beautifully designed, the interactive A2 size poster will provide a fun challenge movie fanatics will gladly accept! Alternatively, if adventure for them lies within the great outdoors, this scratch map of the
top 62 US National Parks
will excite and inspire a world of new discoveries just waiting to be explored.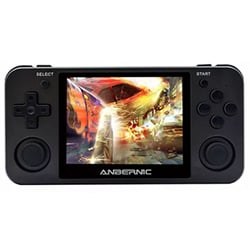 39. Handheld Game Console
Are you after an amazing 21st birthday gift for a gamer? The Anbernic handheld gaming console rejuvenates all-time entertaining classics, providing a novel and enjoyable portable gaming experience. Supporting twenty game formats, the Anbernic features a large screen, 16GB of built-in memory, and three modern colors to choose from.
A wonderful gift to wish them a very happy birthday is this unique personalized poster commemorating the special year they came into the world. The creative artwork presents a newspaper design highlighting all the significant events and trends from the year they were born. From the most popular songs at the time to the cost of living, the custom artwork also includes headline birthday wishes to your beloved recipient. Produced using professional archival inks and available in a variety of sizing and printing formats, this personalized print is perfect for prominent display at their birthday celebration and is a thoughtful keepsake they will treasure forever.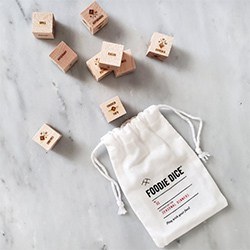 For those with a passion for all things food, these Foodie Dice are a gift they will fall in love with time and time again. This unique gift presents a collection of 9 beautiful birch wood laser engraved dice that will provide inspiration for creating simple, delicious, seasonal meals. The set includes 5 primary dice containing a protein, grain/carbohydrate, cooking method, herb, and a bonus ingredient, plus a choice of 4 seasonal veggie options to select from depending on the time of year. Featuring over 186,000 delicious meal combinations to inspire creativity within the kitchen, all they have to do is roll the dice, shop, cook, and enjoy!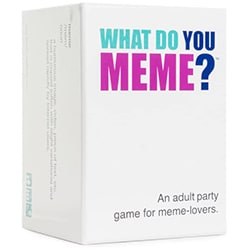 If you're searching for interesting 21st birthday ideas that will captivate and entertain, this hilarious card game is the perfect gift! A highly addictive party game, What Do You Meme? presents a novel card game where the main goal is to create the funniest memes. This fun game contains 435 cards, featuring 75 photographic cards and 360 caption cards, with each player dealt a set of captions to creatively pair with imagery and create unique and hilarious memes.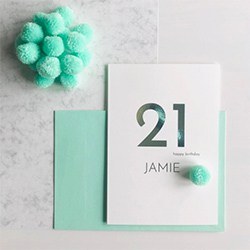 A given to accompany any 21st birthday gift is of course a special 21st birthday card. This personalized card presents a bold and punchy design that is sure to stand out from the rest! Available in a variety of bright and vibrant tones, this stunning handmade card features personalization of their name and age in genuine foiling with the option to include a matching pom pom for fun and frivolity. And while gift cards can be a touch impersonal for a special birthday celebration, if after browsing our extensive gift guide you're still stumped for great gift ideas, there's always the option to include one with a special message in this custom card.
Searching for more than Surprising 21st Birthday Gifts? Check out some of our other great list for more awesome gift ideas.